I didn't stay up to watch the Oscars.
I did what I do every year, which is go to bed at a sensible time and get up and look at hundreds of online galleries of pretty frocks. Those online galleries are the reason I don't normally publish a pretty frocks post, they're everywhere, but this year I've decided I will. Mostly prompted by the fact that most of my favourites turned up in an "Oscar Misses" gallery on Marie Claire. *I* like your frocks ladies!
There were a lot of gorgeous frocks I saw that were horribly let down by hair as well, scraggy shapeless waves seem to be the order of the day, bring back glamorous hair I say! These are my top Oscars fashion picks.
Reese Witherspoon in Louis Vuitton
I think this dress is gorgeous, I love how the black panelling nips in her waist and accentuates her curves. I think her hair and make up look amazing as well, though personally I think a red lipstick would have made this stand out even more!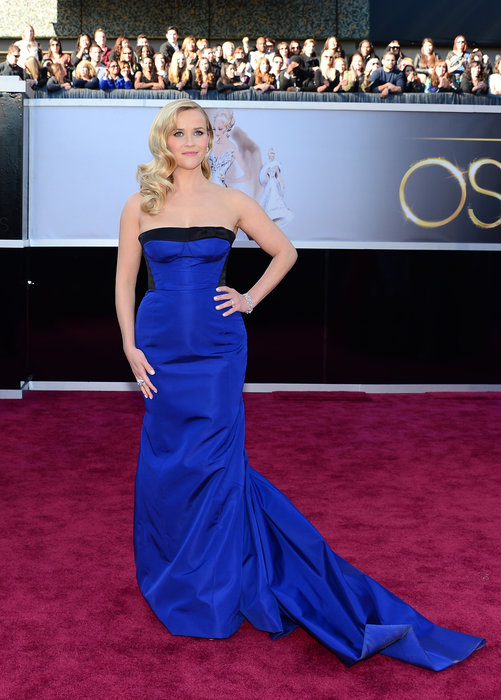 Jessica Chastain in Armani Prive
I have no idea who this woman is, she is nominated for a film I haven't seen, but she looks gorgeous! I love her hair, I love the deco detailing on the dress. This is proper old school glamour.
Stacy Keibler in Naeem Khan
A woman I who I believe is most famous for being George Clooney's girlfriend. Again I love the art deco detailing on the dress, and teh faux 30s bob sets it off perfectly. It's vintage inspired without being a pastiche.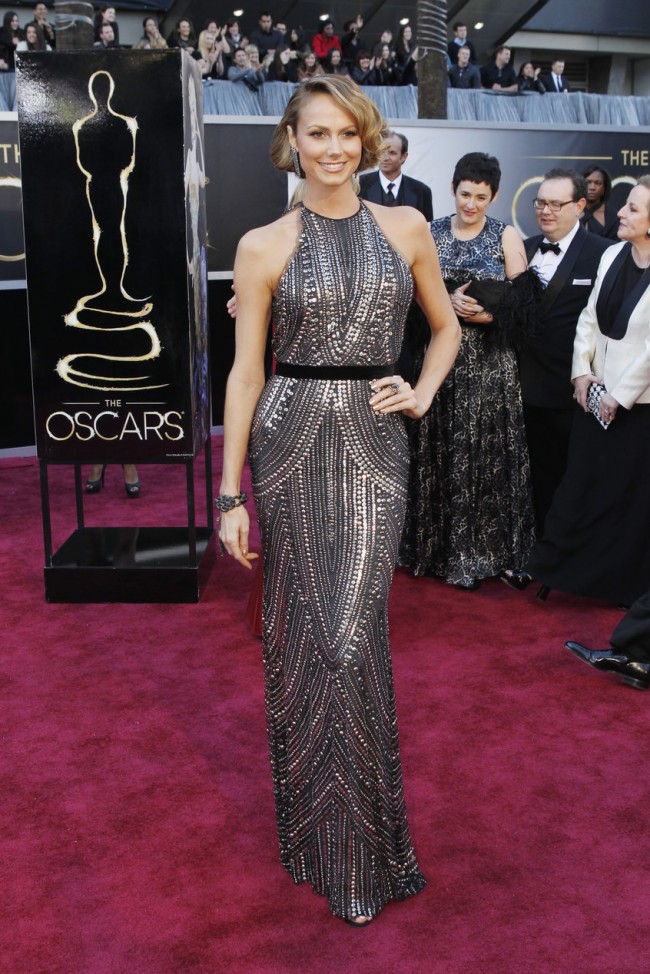 Halle Berry in Versace
I love how such a glittery dress can have such a masculine edge. There's something quite 40s about those power shoulders and the detailing is again quite art deco,  but the look is totally modern, the hair and make up work really well with the dress as well.
Leslie Mann in Andrew Gn
This photo is actually from the Vanity Fair after party rather than the red carpet, but I love the dress so much I included it anyway! The 70s style sleeves with button cuffs are gorgeous, the colour is beautiful and the beading at the neckline is amazing. I'm not so keen on the hair and make up, it's ok, but nothing special, but you can't have everything.
And the big disappointments?
I don't normally pick on outfits I DON'T like, but there were a couple from the Oscars this year that really disappointed me.
Sandra Bullock in Elie Saab
Such a beautiful dress, such awful hair and make up. Where are your lips woman? I know you have them. Even a slicked back bun would have been better than just leaving your hair all lank and straightened and completely distracting from the frock.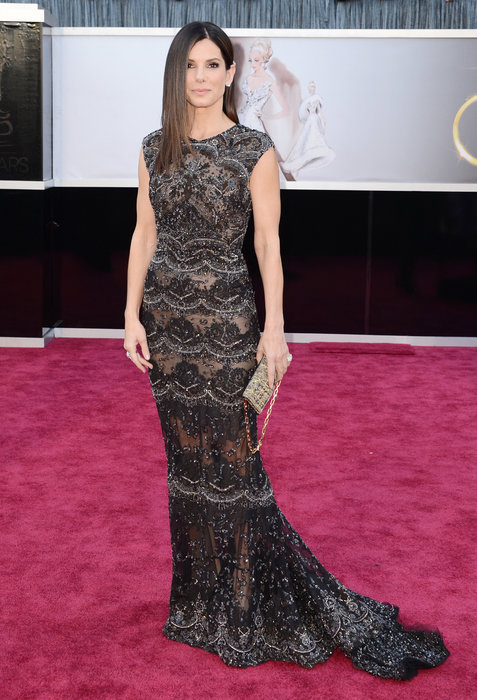 Zoeey Deschanel in Valentino
MTV described this outfit as vintage glam. MTV are deeply wrong. I love Zooey Deschanel and this outfit is such a disappointment. It looks shapeless, and washed out. Her hair is pretty, but such simple hair and that dress makes me think of a 5 year old off to a birthday party. Even Zooey looks miserable.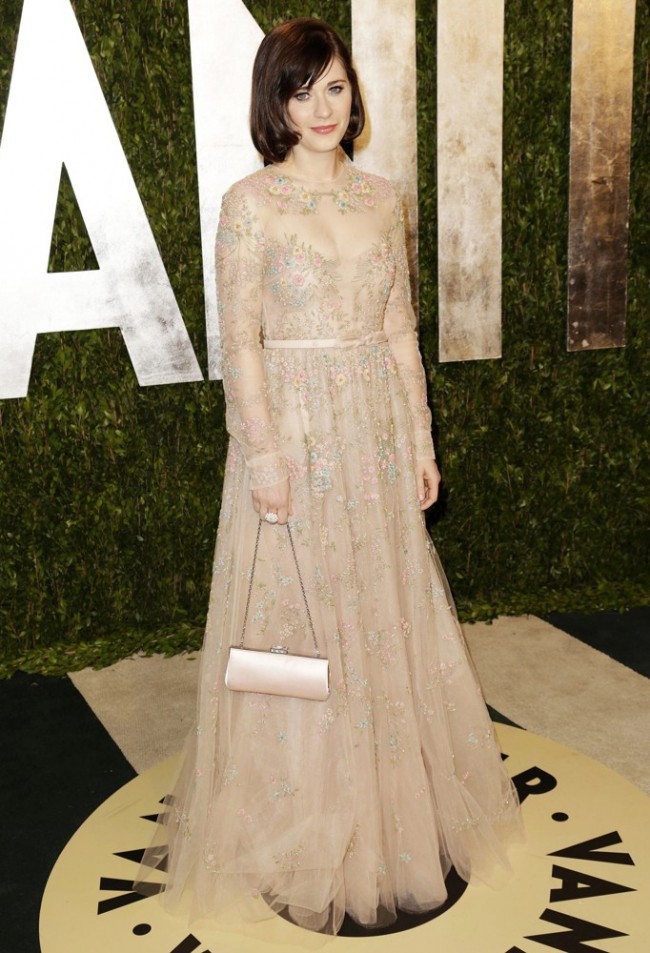 Have you been looking at Oscars frocks? Which were your favourites?