So, yeah, I'm still overweight, and I'd like to do something about it.
When I started this blog a year ago, and I when started running 18 months ago, weight loss wasn't my only goal. Though weight gain was what kicked me into action. I wanted to be fit, strong, healthy and happy. In those 18 months I've found exercise that I enjoy and exercise that I don't but I do anyway, but not as religiously as I should. I can run at least 6 miles without stopping (up from being able to run for 90 seconds) and jump over broomsticks with wheels attached to my feet (and only occasionally fall over on the other side). I'm physically a fitter, stronger and more confident person.
But after an initial weight loss of about a stone in 6 months, I haven't budged. I put on a bit at Christmas, lost a bit after Christmas, some weeks I eat like a pig and gain a pound, other weeks I lose a pound, but I've basically stayed the same. I don't eat an excessive amount, though I already know I drink more than I should, I do love a real ale.
I have a BMI of 27.27 according to the NHS website, I'm not lifting weights, so to claim that much of it was muscle would be lying to myself (though I have toned up a lot). I need to lose a stone for a BMI of under 25 and honestly I probably wouldn't want to lose much more than that anyway.
The problem is, I find it incredibly hard to find good advice on losing weight for me. The NHS points me in the direction of a Couch to 5k program and finding my nearest sports centre, which considering I run 2 or 3 times a week to train for a half marathon, skate 1 or 2 times a week, swim whenever I get the chance and walk everywhere isn't really my issue. It also tells me which fruits and vegetables count as my 5 a day, which I already know (I also know how few restaurant meals come with vegetables)
I don't want to heavily restrict calories as I need the energy to fuel my runs and skating, and I struggle with making fresh healthy food as I'm away from home a lot and reliant on hotel and service station supplies.
Being the "right" weight isn't the be all and end all, there are plenty of studies that show in terms of life longevity being fit is more important that simply being slim (if you're not also fit), but the fact is I do feel I look better at a weight closer to the "ideal" BMI, I also know I'll find the weight bearing exercise I do easier on my joints and that my clothes will fit better. I've been that weight before, so I know these things are true.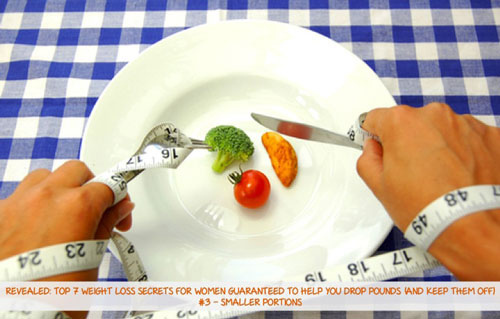 Photo by UrbaneWomenMag
Sometimes it's helpful to go back to basics. I like this handy reminder of what really constitutes healthy eating by LA Fitness, and I've also found some helpful articles in Runner's World, that are a little more detailed, and aimed at physically active people who want to control their weight. (However, Runner's World also told me my ideal running weight was about 8 stone or something, a weight I have never been as an adult, so unless I'm taking up professional marathon running I shall take that with a pinch of salt)
So it's back to thinking about calories in, calories out, reducing fat and sugar, eating lean protein and good carbs. Not faddy fasts or cutting out food groups.
First I plan to keep a food diary for the next week of everything I eat and everything I drink, without really trying to moderate my eating at all (gulp, and I have a heavy weekend approaching) . Hopefully that'll help me work out where I can make some changes without totally abandoning having fun. I'll try and come back and share the results with you next week!
This post was produced in collaboration with LA Fitness. Urge to lose weight and eat better is all my own.