Hi there, how has your first week back in lockdown lite been?
I hope you're holding it together and the cancellation of all fun hasn't got you down too much.
Today I shall be doing what I do most Sunday afternoons and sitting under a blanket with the Pugs, but I also plan to spend some time writing myself a program for next week to try and get myself back on track now my back is recovering.
But before that excitement, this week I…..
Went to the beach
The Pugs love a beach in off season, so this week we bundled them into the car and headed off to East Runton to give them a run around.
It was beautiful bright, crisp day and just perfect for a long beach walk and a cup of coffee on a picnic bench. We took cinnamon buns for breakfast, the middle fell out of my bun and when I tried to find it on the floor it was mysteriously missing.
After a short hunt I found it had managed, by a something really high to one chance, to lodge itself in amongst the pile of stones in a cage that formed the base of the picnic table.
I didn't take a photo of it though, so you won't believe me what an unlikely place it was to land, therefore rendering that story pointless.
So here's a picture of the Pugs on the beach instead.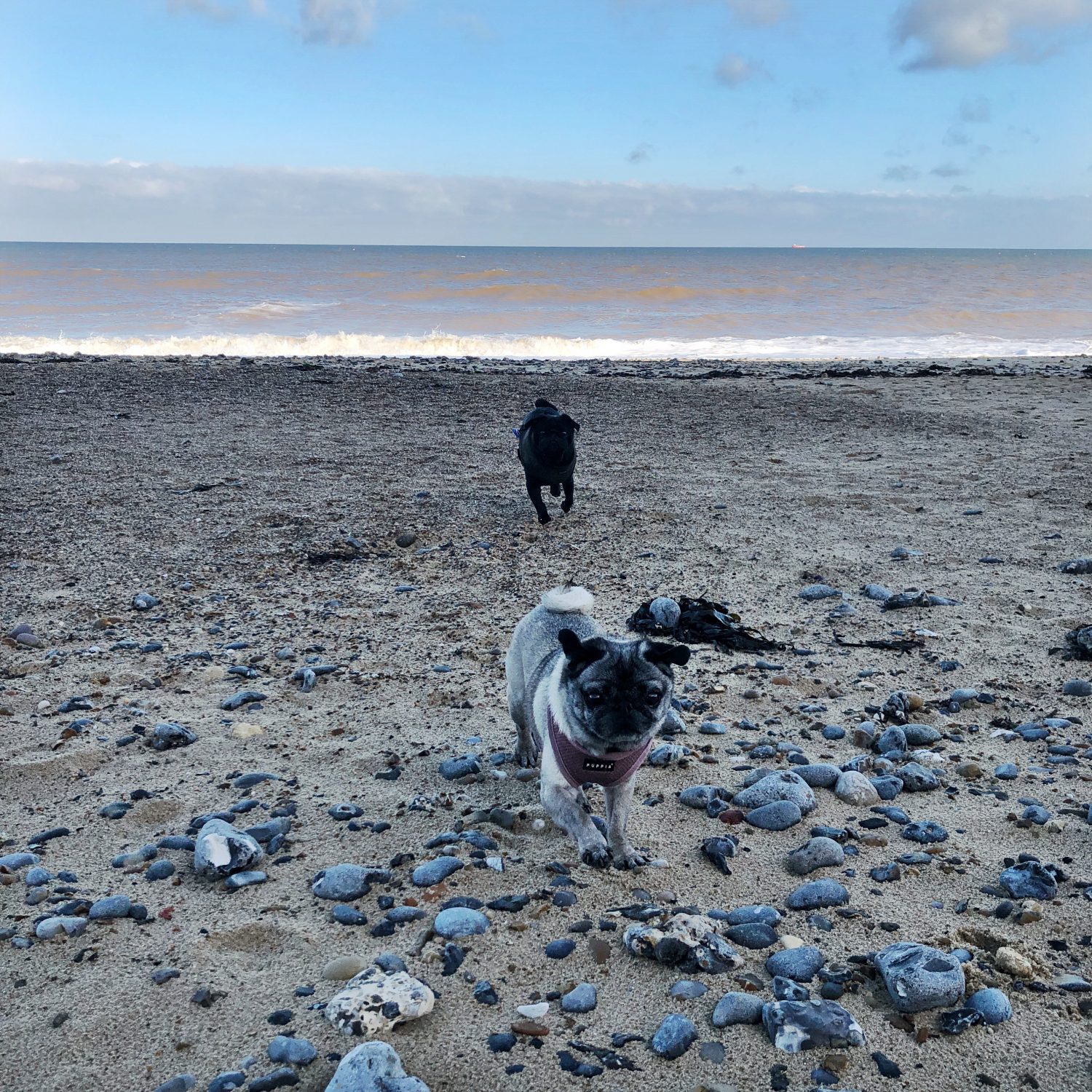 Accidentally went out on the last night the pubs were open
Last weekend was our friends 40th birthday. The rule of 6 forbade the planned socially distanced birthday party. So instead we arranged to go out on Wednesday night and drink cocktails in the garden of a bar.
Then that accidentally turned out to be the last night bars were open. We had a table booked, the pubs on the way in were pretty busy, with long, not particularly socially distanced queues which made me a bit edgy.
Table service and a garden table meant our evening was fine and very safe, but by 7pm there were already people dancing on tables elsewhere, I really think 10pm closing under estimates the British ability to be very drunk, very early.
We drank many cocktails and had a lovely evening.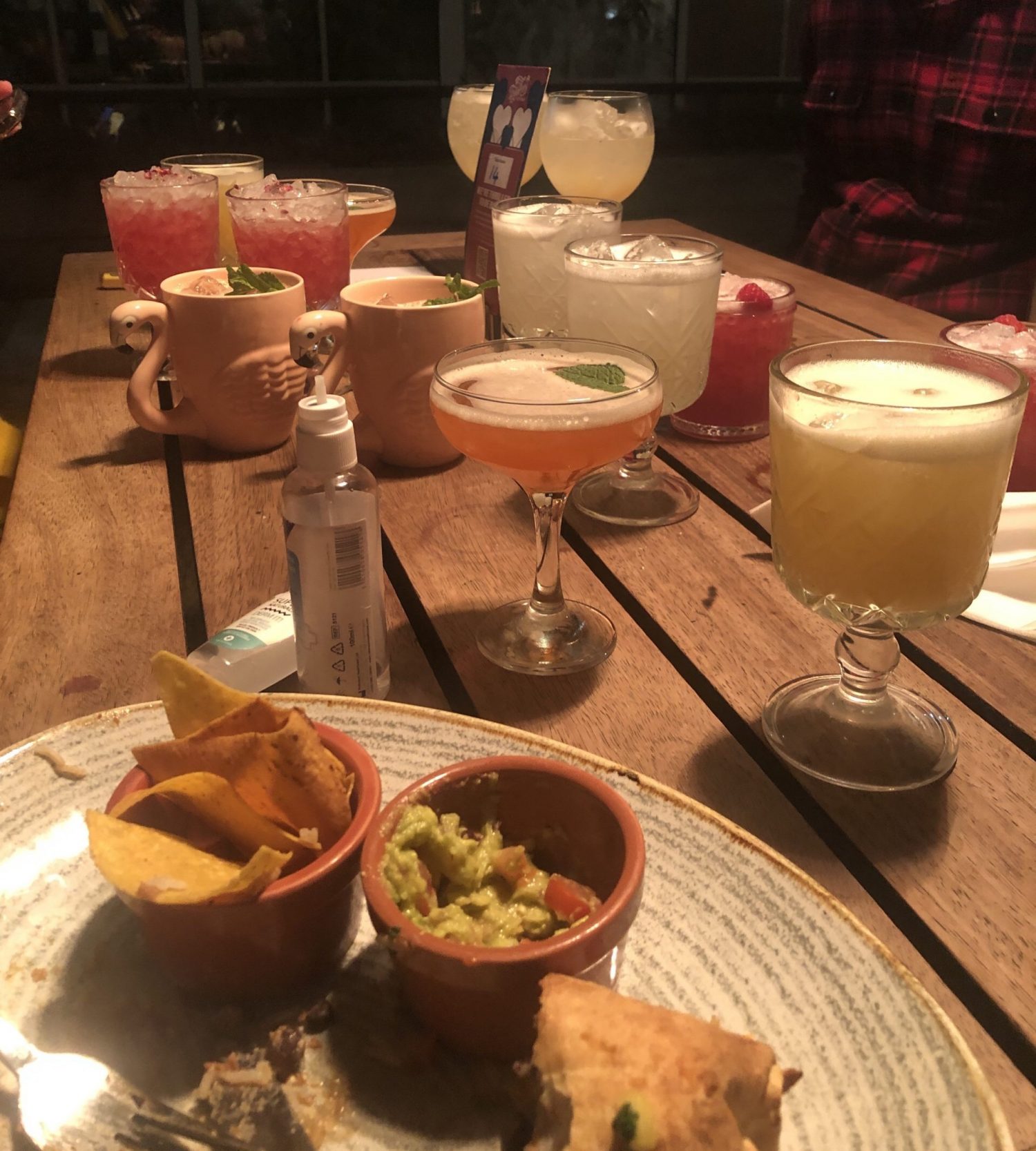 Did some shopping
Ah, lockdown.
Closed gyms means moving my clients training back outside, only this time it's November, not June.
In June I had to invest in some sunscreen, this time it was a little pricier as hanging around outside for up to 4 hours at a time in November gets a little chilly.
I therefore now have some expensive fleece lined leggings, an insulated jacket and some thermal socks on their way in the hope that I can keep my extremities warm.
So we can now expect an unseasonal heatwave. You're welcome.
Got very tense
To start with I really didn't have the emotional capacity to get too stressed about the US election.
I hoped, but was quite relaxed about seeing what happened.
That lasted approximately 24 hours, by Friday morning I was obsessively refreshing the news pages, hooked to the news of the counts and exasperated about what was taking SO LONG!
This meant that at 4:30pm on Saturday afternoon it felt appropriate to crack open the Champagne we'd bought for our wedding anniversary next week to celebrate Biden finally being announced the President Elect.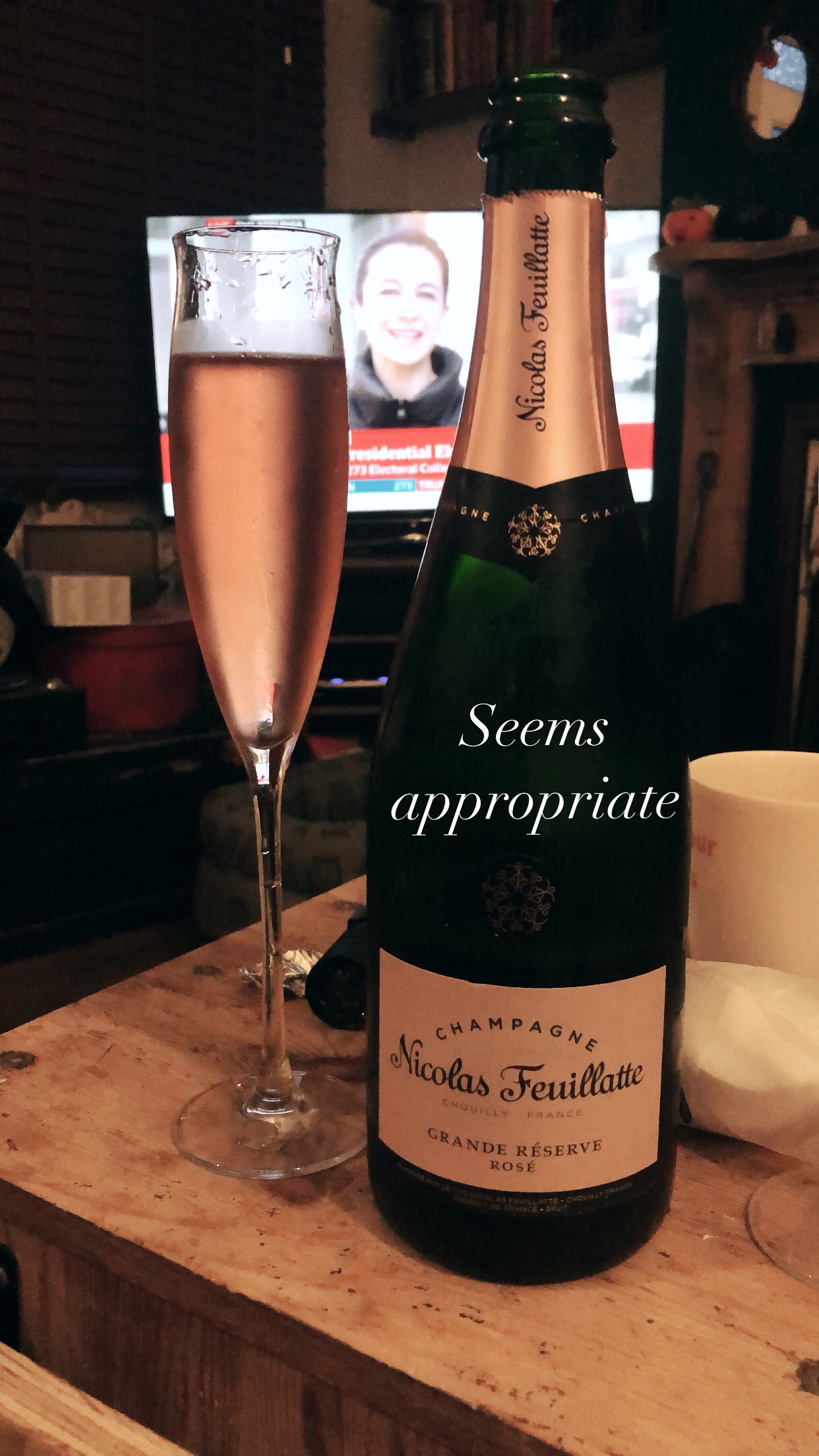 And that was another week in my lockdown life.
How was your week?