Nothing like a terrible pun as a post title.
This weather is far too cold for sheer stockings, so, living in the 21st Century as I happily do, I turn to a stock of opaque tights to keep my legs warm.
Being prone to an urge towards theming my outfits I love a good pair of "novelty" tights. It may be skating dangerously close to female equivalent of the novelty tie, but done well I think they can be really effective with the right outfit. I am, to be fair, a total mug for anything with a theme, at Christmas time I'll buy Christmas tea towels, mugs, oven gloves and anything else with a festive feel, so tights are really the thin end of the wedge.
My own personal favourites are the snowflake print Anouska tights from Red or Dead that I got last year.
Then yesterday I got an email from Pamela Mann promoting their range of Christmas tights and I now desperately need every single pair.
Christmas Santa Tights £10.99
My personal favourite I think, though I'm also keen on the black Holly print pair.
Holly Christmas Tights £8.75
Actually, looking at them, now I'm not sure. Maybe these are my favourites!?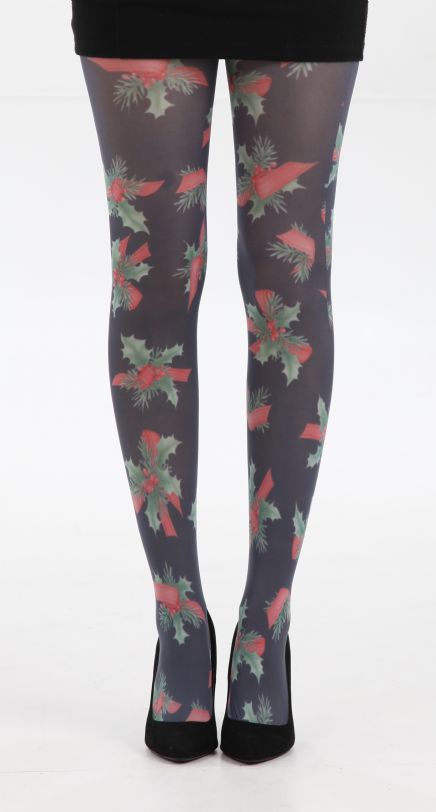 Flocked Penguins £12.49
These have penguins though, making them a pretty hot contender in the novelty Christmas Tights countdown.
Red Christmas Wreath £8.75
And finally, red with Christmas wreaths. Not always my favourite shade for tights, but they are very festive!
Do you like novelty tights? Which are your favourites?