I hope you all had a lovely weekend?
I had a busy one, and it's continuing into a busy few weeks to come, but this particular busy weekend was all fun stuff!
Sunday was my Dads 60th Birthday and we were taking him out for lunch to celebrate. I wanted something nice to wear, and conveniently had one of those fortuitous moments, where just as I was at my most poor and unable to afford any new frocks the lovely 20th Century Foxy asked me if I wanted to try something from their collection.
When you blog full time, have an irregular income and are terribly bad at things like budgeting these moments can be mini life savers, and thus on Sunday afternoon I got to do a cute 1940s inspired nautical look for my Dads birthday lunch.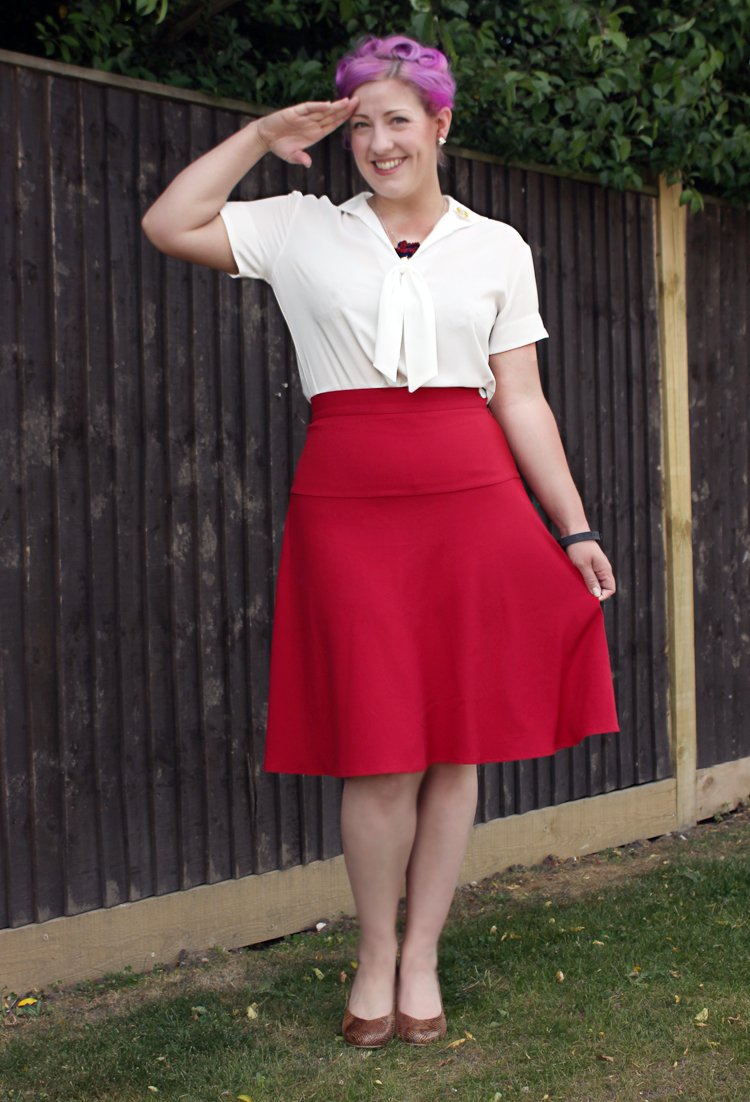 ♥ Sailor Blouse & 1940s Skirt c/o 20th Century Foxy ♥ Shoes – Office ♥
♥ Necklace – Sugar & Vice ♥ Brooch – Can't remember! ♥ Earrings – John Greed ♥
I absolutely love the Sailor blouse, so comfortable and it'll go with so many different bottoms. The skirt also has a nice stretch to it, which is a good job as I had a HUGE lunch, which I was too busy eating to photograph! Garlic mushrooms, steak with blue cheese sauce and sweet potato fries and salted caramel chocolate brownies. I may not need to eat for a week!
I went all out on the nautical thing and wore my Gem Warfare Roller Derby name necklace as it has nice nautical colours, and the little 1930s Sailor Girl Brooch I picked up at Norwich Tattoo convention last year, I wish I could remember the name of the stall I got it from as it's so cute!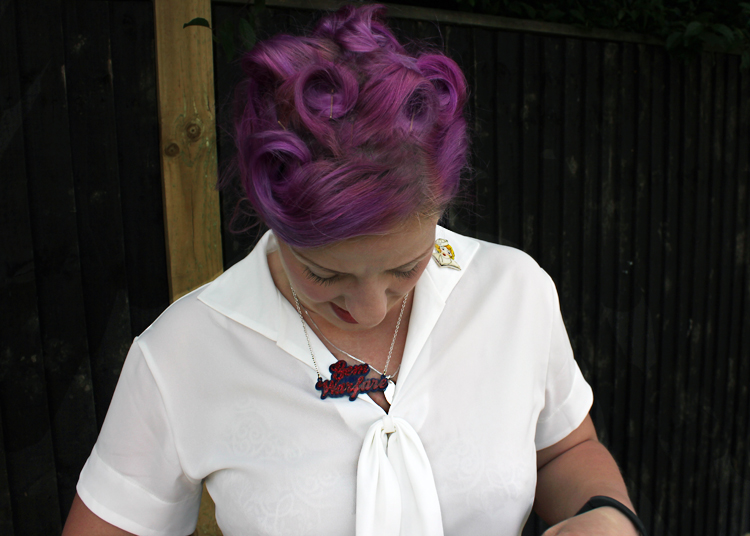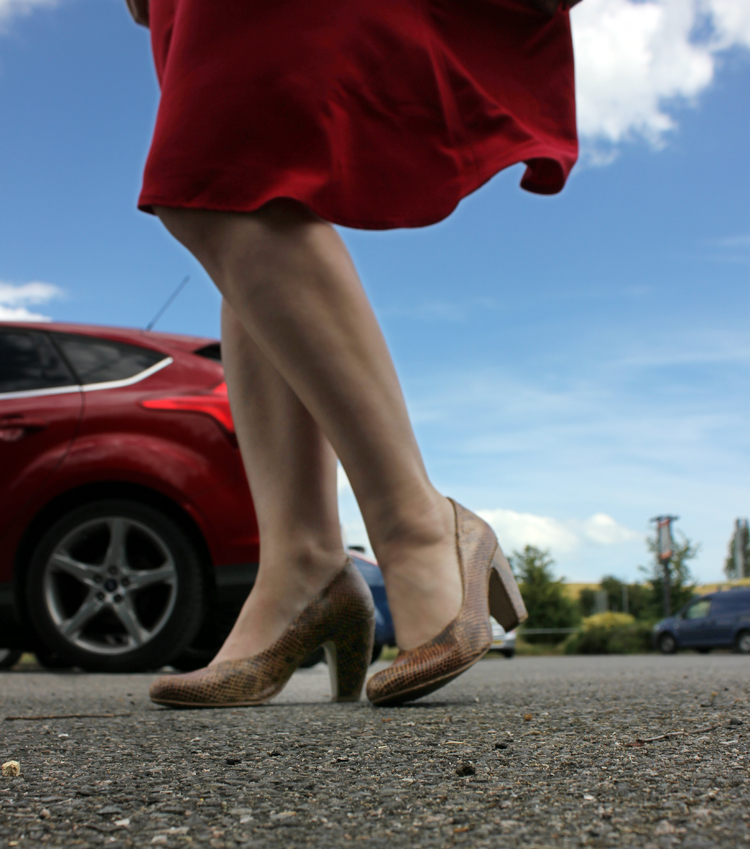 The day was unexpectedly warm, so I put my hair up, but it's not really long enough for it at the moment, so it's a bit messy, but never mind! The other exciting thing worth showing you is my Pop Eye and Olive Oyl earrings that I bought last year. I just love them!
One birthday lunch does not a busy weekend make, obviously.
I started my weekend on Friday night in a cottage in Suffolk for the Hen Weekend of the wonderful Betsy Hatter. I could only stay for one night, and therefore I am the only person in this top photo not wearing a terrible wedding hat as everyone headed off to a medieval pageant for the day, but I headed off to Kent to watch my Mum and Dad sing with Rock Choir, I also made time to let my sister do me some amazing pop art gel nails.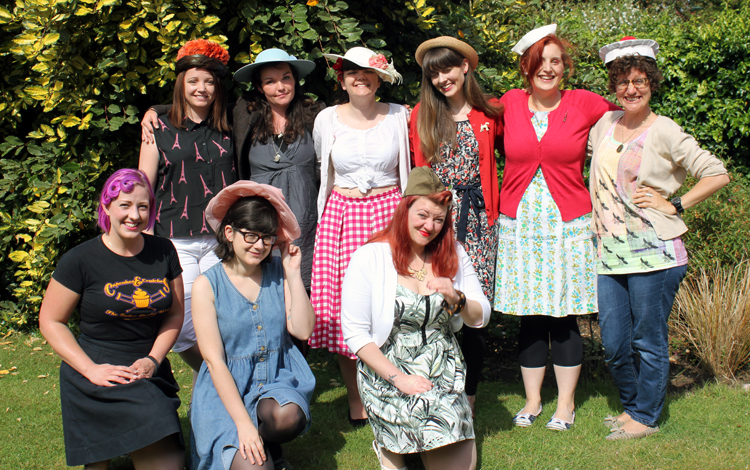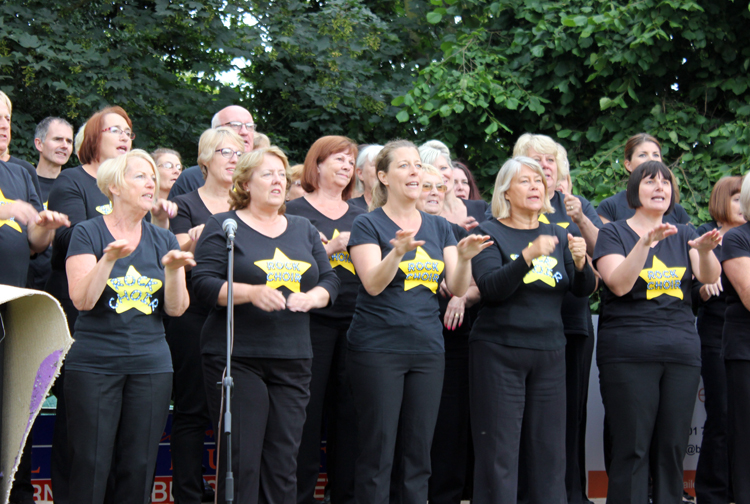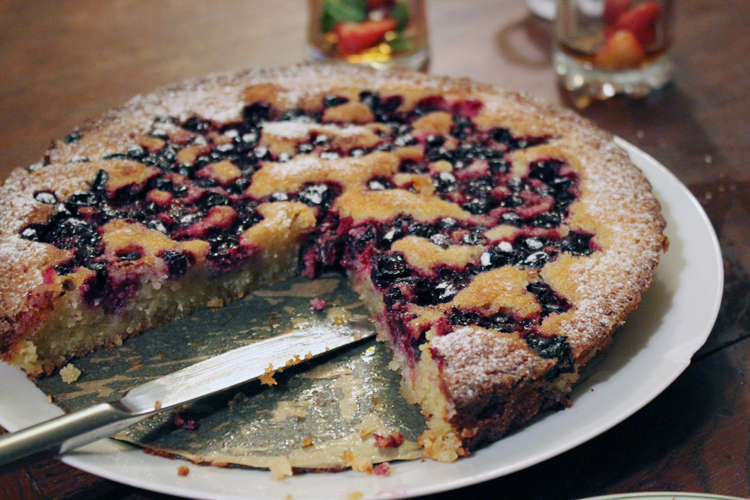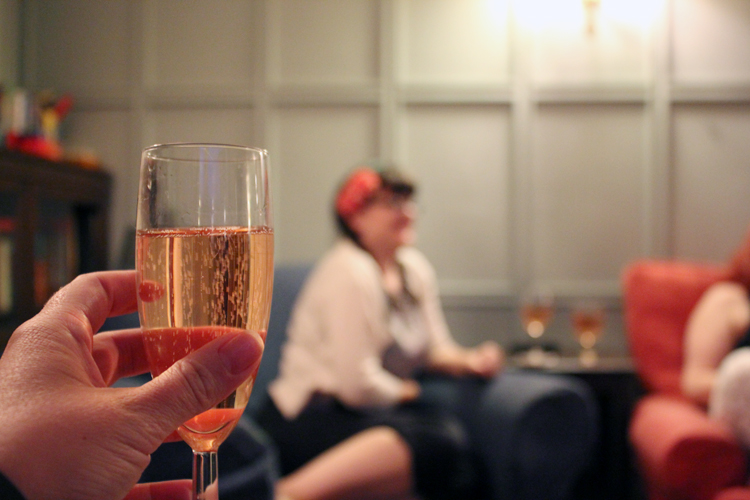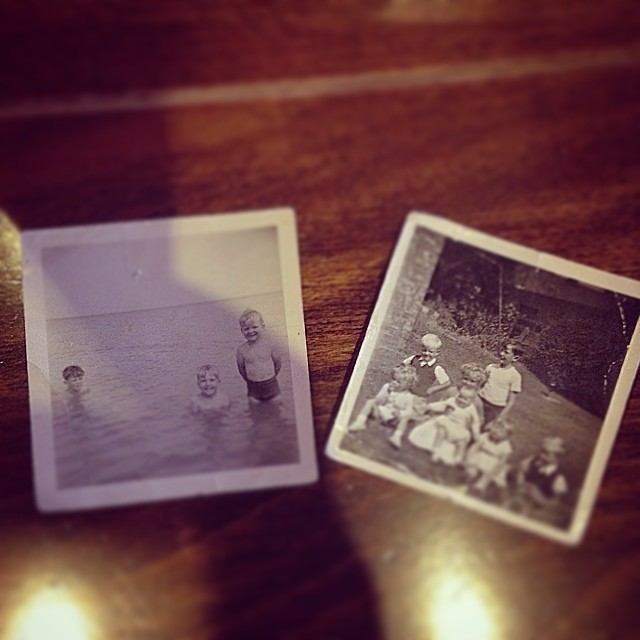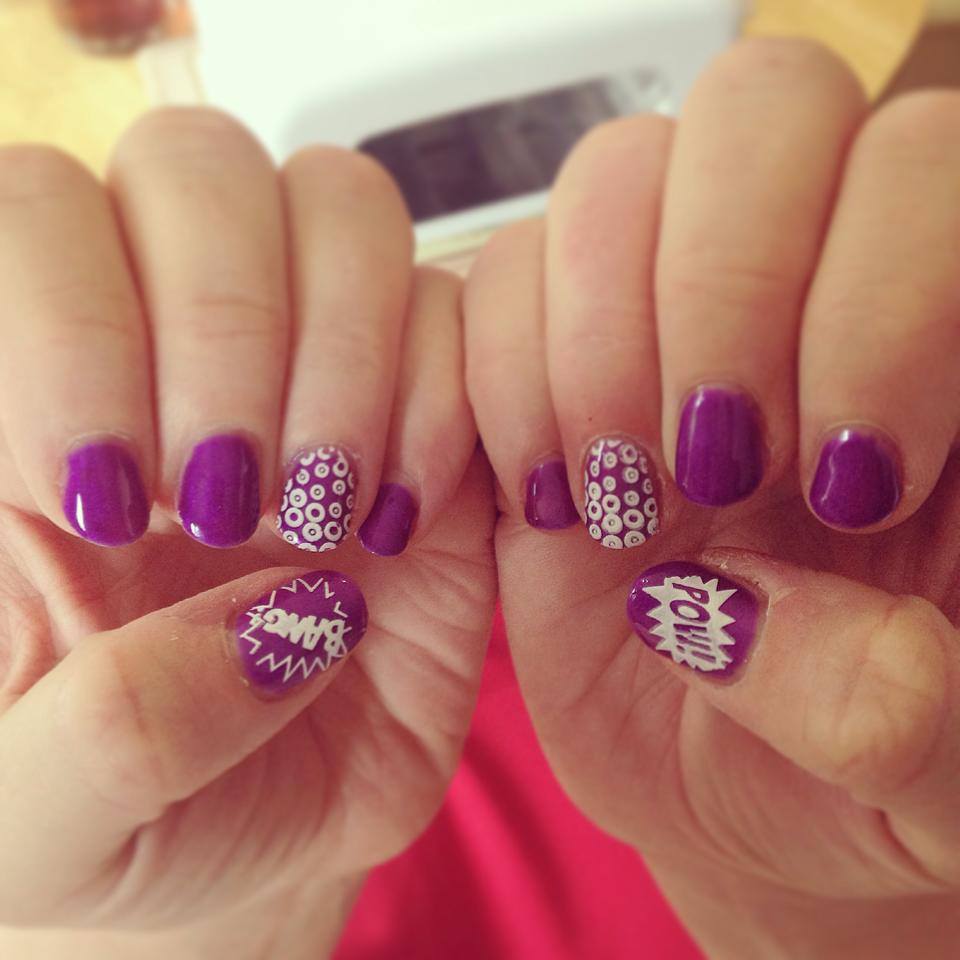 Tonight I am camping, just because I can, but Tuesday will be all back to work proper, boo!
How was your weekend?