'In association with Aviva Community Fund 2017'
Regular readers will know that I'm a Roller Derby player. I bang on about it a fair bit (it's worse if you know me in person, honestly).
Roller Derby has added a lot to my life, and I feel very fortunate that I got the chance to give it a try and realise how much I loved it. It's made a huge difference not just to my fitness, but also to my confidence, and even my life and business skills as I've had the chance to get involved in organising the league. Team sports aren't a thing that many women get to play on a regular basis throughout their life, and being part of a team with a shared goal and passion is something that has taught me a huge amount.
The thing is, it can be expensive. I was lucky when I started that I was able to borrow loan skates from the local Roller Rink to start off with, and members of our league donate old pads and helmets to help newbies get started, but since a change in our training venue we lost access to loan skates, meaning new skaters coming to training needed to have their own skates. A £200+ pair of skates is a big investment for a sport that you don't even know if you'll like yet, and it's sad to think that many people might be missing out on an amazing opportunity to learn about themselves and get fit, simply because they can't afford to fork out on skates to start with.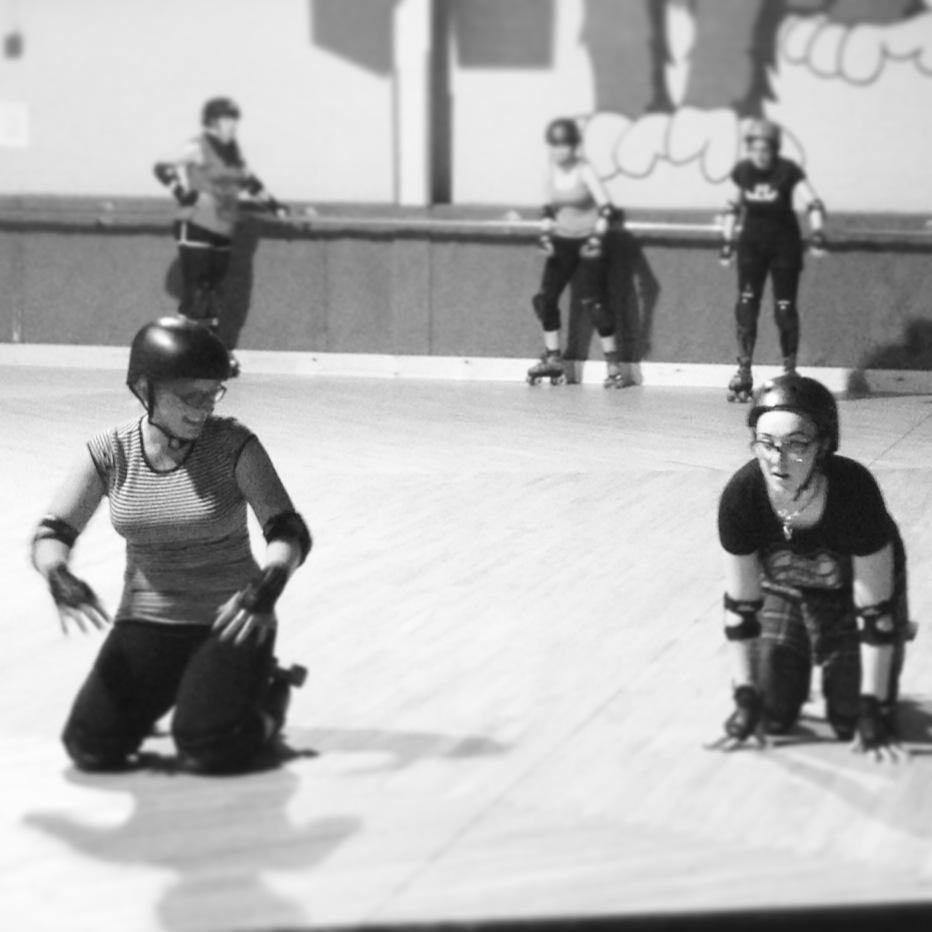 Which is where the Aviva Community Fund comes in. The Aviva Community Fund offers local community projects and causes the opportunity to apply for funding from up to £1,000 to £25,000 to help with any project.
Last year our league applied to the fund for a grant of £1,000, which we were awarded. That grant helped us to buy loan skates so that we could offer them to new skaters for the first few months of their training, allowing them to try it out at a low cost and gain all the health and social benefits that being part of something like Roller Derby brings.
Nelson's Journey
Last week I was asked by Aviva to pay a visit to another one of the projects that received funding last year to find out about what they do, and showcase how ordinary objects, can with the right perspective make a big difference to the community.
Nelson's Journey is a local charity in Norwich that provides support and counselling for children up to the age of 18 who have lost a loved one. It's the kind of service people forget is so badly needed. If you lose a parent or sibling when you're young it's easy to feel terribly alone. It's likely that your friends won't have the maturity or experience to support you, your family will be suffering their own loss, and the huge emotions that kind of thing can bring up can be difficult to deal with for a grown up, let alone a child.
When I went along to the Nelson's Journey Smile House, I didn't really know what to expect. I was met by Sarah, their Marketing Officer, who showed me around the building, explained their work, and told me how much difference the Aviva Funding had made to them.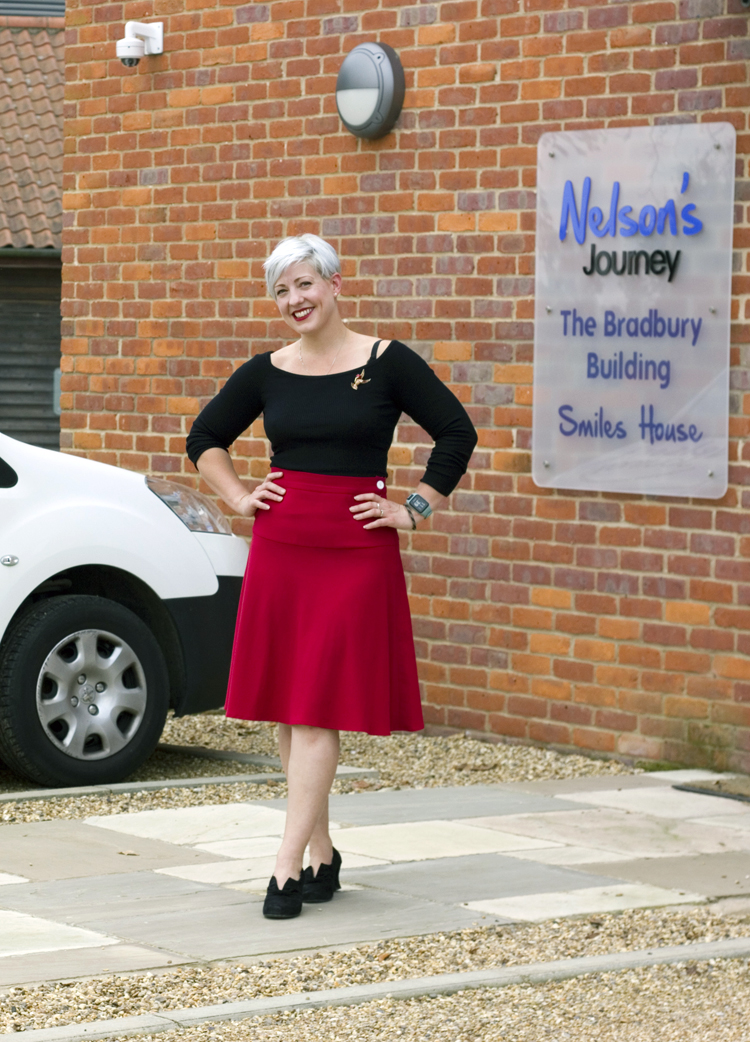 A lot of the work that is done with the children is helping them to express their feelings about the person that they have lost, and work through healthy ways of dealing with it.
Some of the items that the Aviva Community Fund helped to buy are such small, everyday items, but their value is immense.
Every child referred to the service gets a teddy bear. They cost just £6, but with around 1,000 referrals last year, the costs can obviously soar.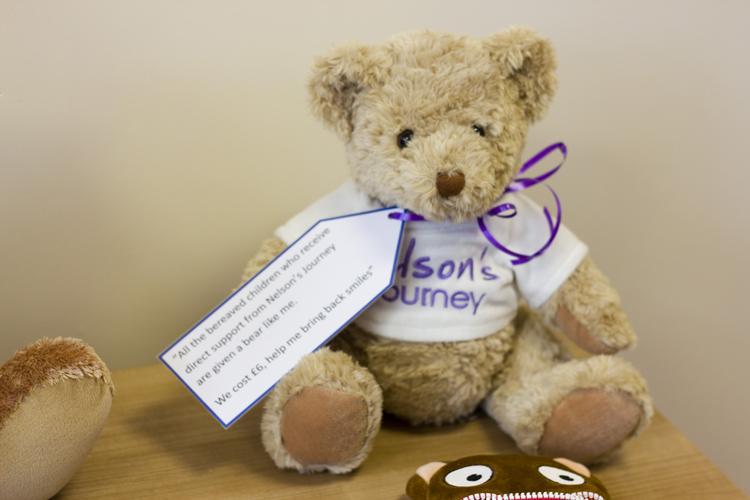 When I was little I used to tell my problems to my teddy bear. He was an excellent listening ear when I didn't want to talk to my parents or friends. Another everyday item that Nelson's Journey have spent their funding on is a slightly more up to date version of me talking to my teddy bear. These "Worry Eaters" are commercially available and children can write their worries down and zip them into the Worry Eaters mouth. They can stay safe in there, or they can share them with their support workers, parents, or other children.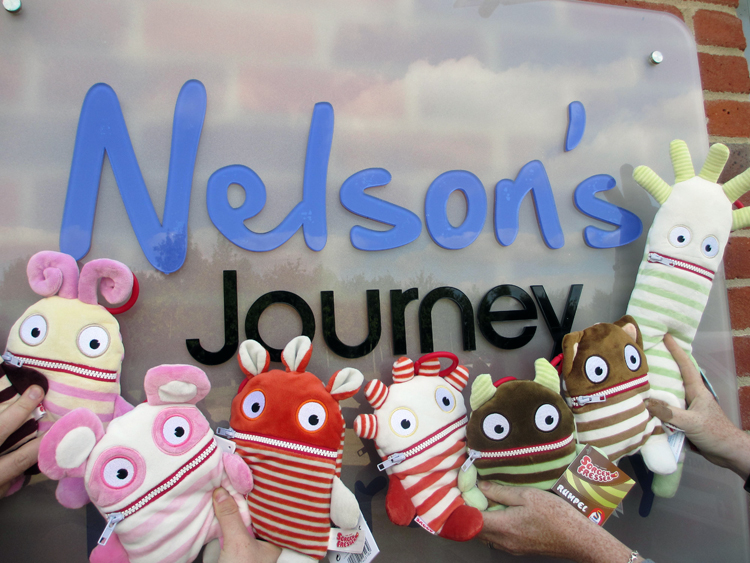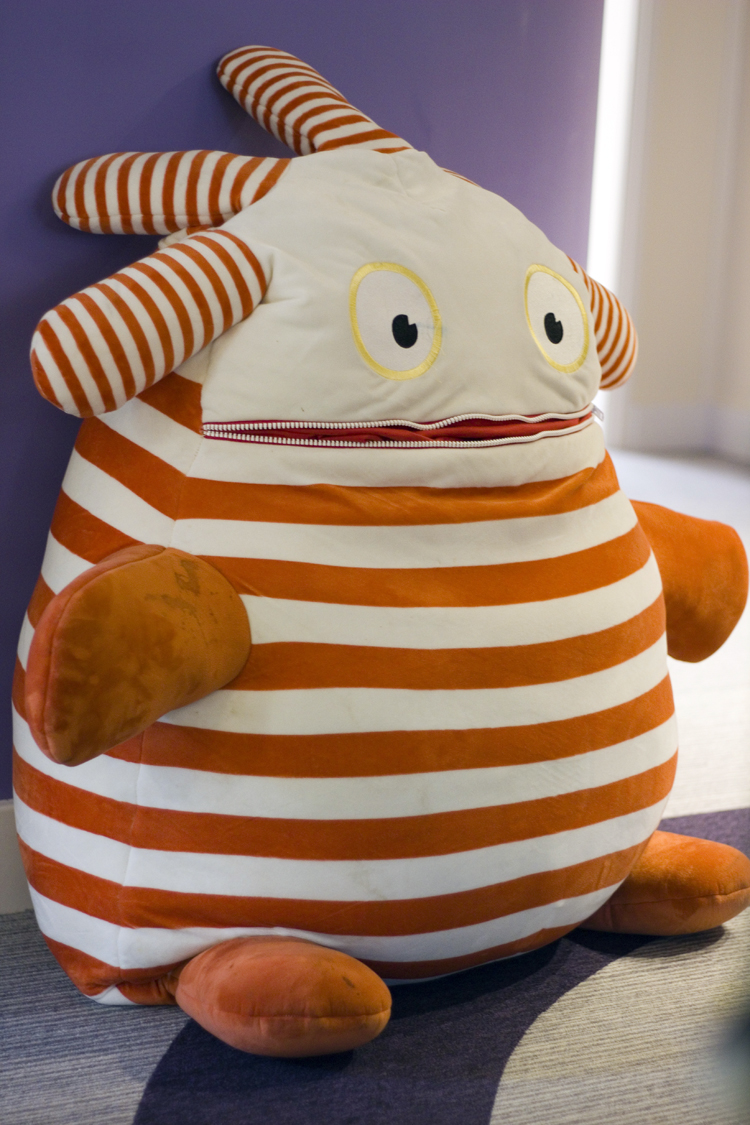 I was also shown the "Memory Jars" they help the children make full of coloured salt. Each colour represents a memory from their loved one, and they write it on an attached label which they can then keep and use to remember them by. These cost just £2 to make, but are obviously a hugely emotional keep sake, and Sarah told me about a young girl who came up to them years later at an event and told them she still kept hers by her bed.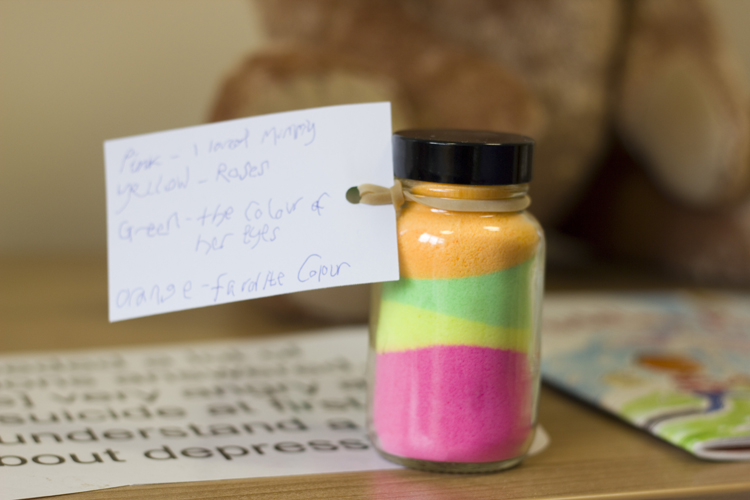 One of the last every day items that the Aviva Community Fund helped Nelson's Journey to purchase is a simple candle. During residential weekends the children using the service get the chance to meet other children in a similar situation and they can offer each other support and talk about their experiences. At the end of the weekend they all get together to go around the circle and light a candle in memory of their loved ones. Such a simple and low cost item, but with a huge significance, and one that couldn't happen without funding to buy them.
Do you know a local project that needs funding?
For local projects, an ordinary, everyday thing can mean everything, but finding funding can be a challenge.
That's where the Aviva Community Fund comes in.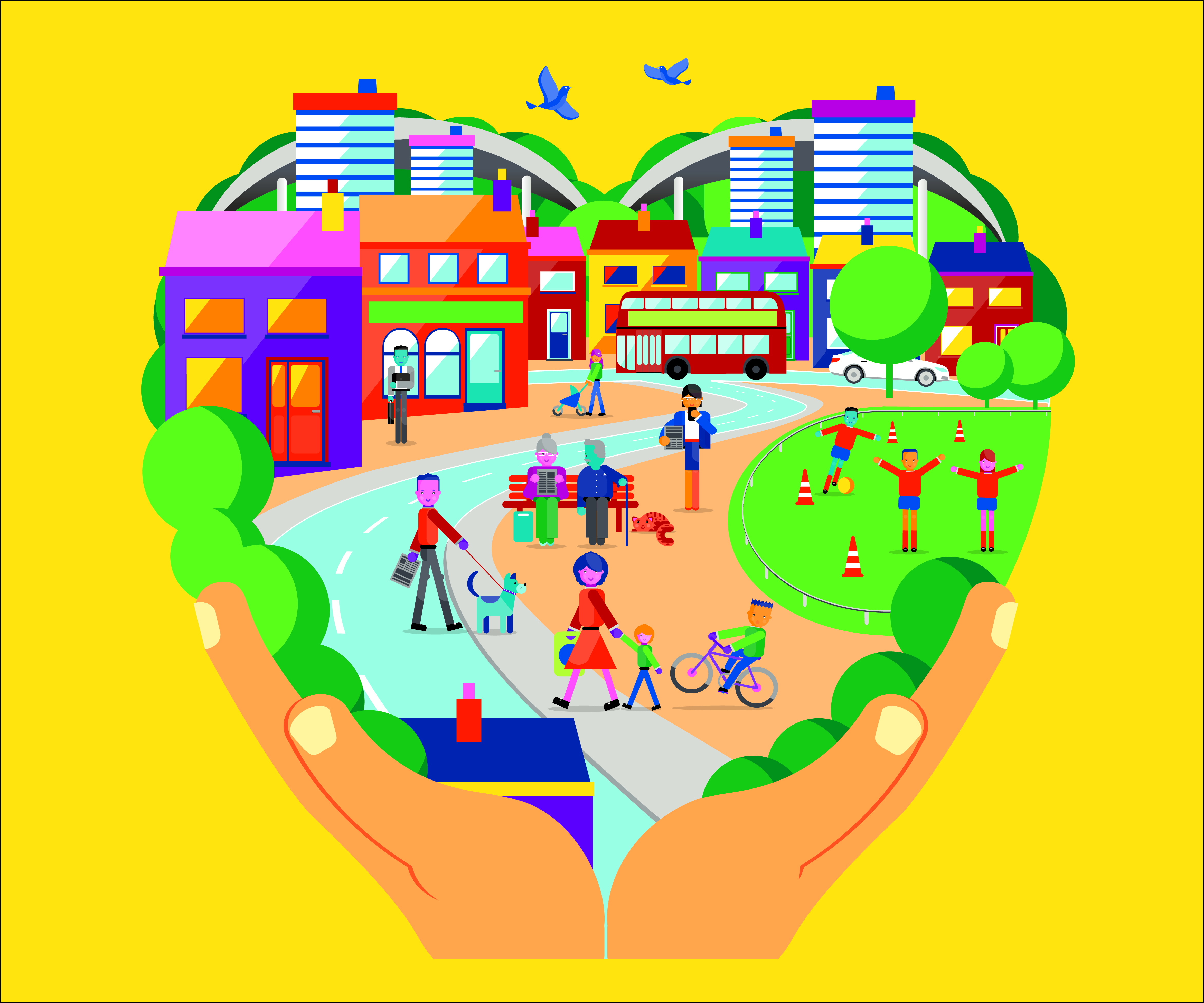 Any group can apply and Aviva is offering four funding levels, from up to £1,000 to up to £25,000.
To apply for funding all you need to do is tell Aviva how your project will make a positive change in one of these categories:
• Health and wellbeing
• Skills for life
• Community support
• Inclusivity
You need votes to get your project to the finals, so start rallying friends, family and neighbours now!
However, Aviva knows how much work it can take for volunteers in smaller projects to pull their entries together and rally voters. Most smaller projects ask for funding up to £1,000, so to recognise all their hard work, Aviva will automatically give the first 200 projects to reach 1,000 votes in this funding level the funding they ask for.
If you're one of the lucky 200 projects, Aviva will let you know. If you're not one of those 200 projects, you're still in with a chance of winning your funding. See terms and conditions to find out more.
To get involved, submit a project or vote visit www.aviva.co.uk/community-fund. Entries opened on 12th September, closing dates for entries on 10th October 2017.
This post was produced in collaboration with the Aviva Community Fund. All opinions, as ever, are my own.