I do love a Summer Sale.
In spring when we're all still wearing jumpers and opaque tights the stores flood with floral frocks and bikinis. Then in July when we're just getting used to the idea that it's going to be warm for a couple of weeks and we might need to invest in a new Summer frock and think about what we're wearing to that August wedding, everything gets reduced.
So today, I've done some trawling and picked my favourite 10 frocks from the summer sales.
Boden have been doing a lovely line in novelty beach prints lately, and this one is no exception. A super cute dress, with pockets, and currently reduced to half price. They also currently have a code for an extra 10% off NS18
Boden again, this time with a sunglasses print. This is a wrap style dress, that's perfect for summer, and again, you can get an extra 10% off with code NS18.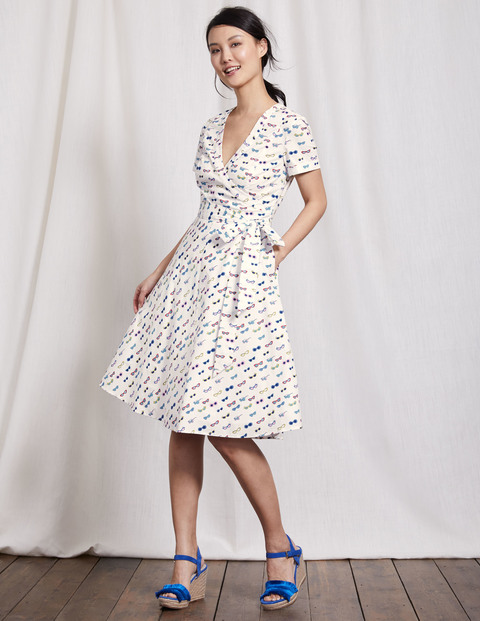 If you really want a super cute summer bargain, then definitely check out the Lindy Bop sale. This still has all sizes available and it's just £14. FOURTEEN POUNDS!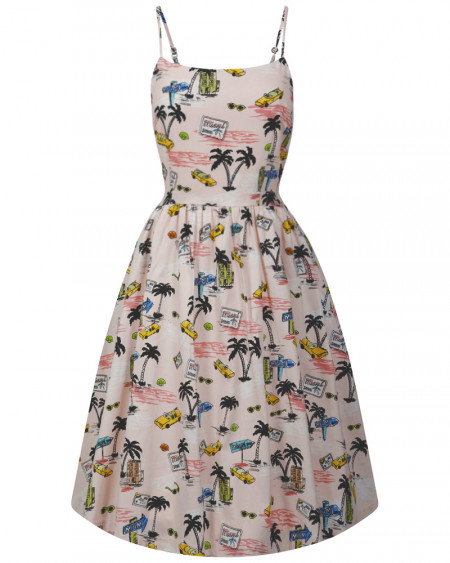 Or if pink isn't your thing, then this refreshing watermelon print is even cheaper at £12! It's super cute, and now I desperately want to wear it with this watermelon handbag and these watermelon shoes, because at outfit needs a theme, right?
This Warehouse dress is a little more glam evening wear than day wear, but it's under half price and its light pink would be perfect for a wedding teamed with gold or silver. Cover it up with a cute jacket or cardigan by day.
I basically like this because it has pineapples on it. It's short, but I've been wearing some shorter skirts lately, and I think it would look cute with flats for sunny days popping to the shops.
For something with a bit of va va voom, this Collectif sarong dress has an adjustable neckline so you can wear it crossed over at the front, and a lovely tropical print. It's got about £13 off, so not a huge discount, but one worth taking advantage of!
This is the sort of dress I love for Summer, so easy to fling on when it's hot, and looks like you made an effort. Again, the discount isn't huge, a reduction of £16.50 in this case, but that takes it under £40, which is definitely worth it!
I LOVE this. It reminds me of those 1940s frilled pinafore dresses and would just look amazing with a sun hat and pair of Hasbeens.
With Hobbs we're in the higher price ranges, but this has a big discount and is half price.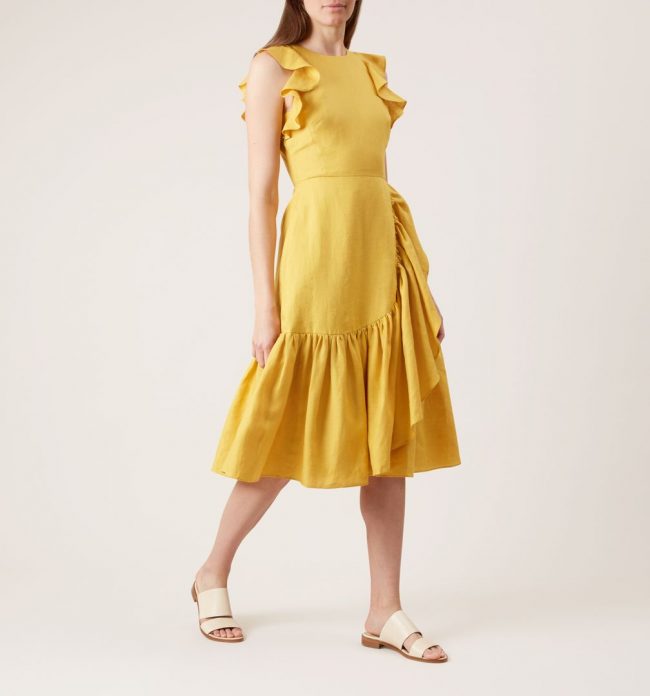 If you're looking for something special for a wedding or special occasion, now is the time to grab something in the sale. My final pick is a high price dress, but it's so gorgeous, with those beautiful cape sleeves, that if you're after compliments on your dress all night, this is definitely worth the investment!
Related