Hello folks! How are you this gorgeous Easter Sunday?
I'm wishing you outside space so you can get some vitamin D. If you have none, I hope you can open a window at least.
This morning I have been for a long run and plan to spend the rest of the day eating chocolate and a roast dinner in an Easter Sunday kind of a way.
But first This Week I…,
Started watching Tiger King
There are some series you have no intention of watching, then you literally hear so much about them that you realise you are missing vital cultural references so you give in and watch it.
Tiger King is one of those series.
After hearing so much about it, on Monday night we gave in and started watching it.
I also drank a lot of Honey Bourbon but I can definitely say that Tiger King is just batshit crazy.
Attempted some Strava Art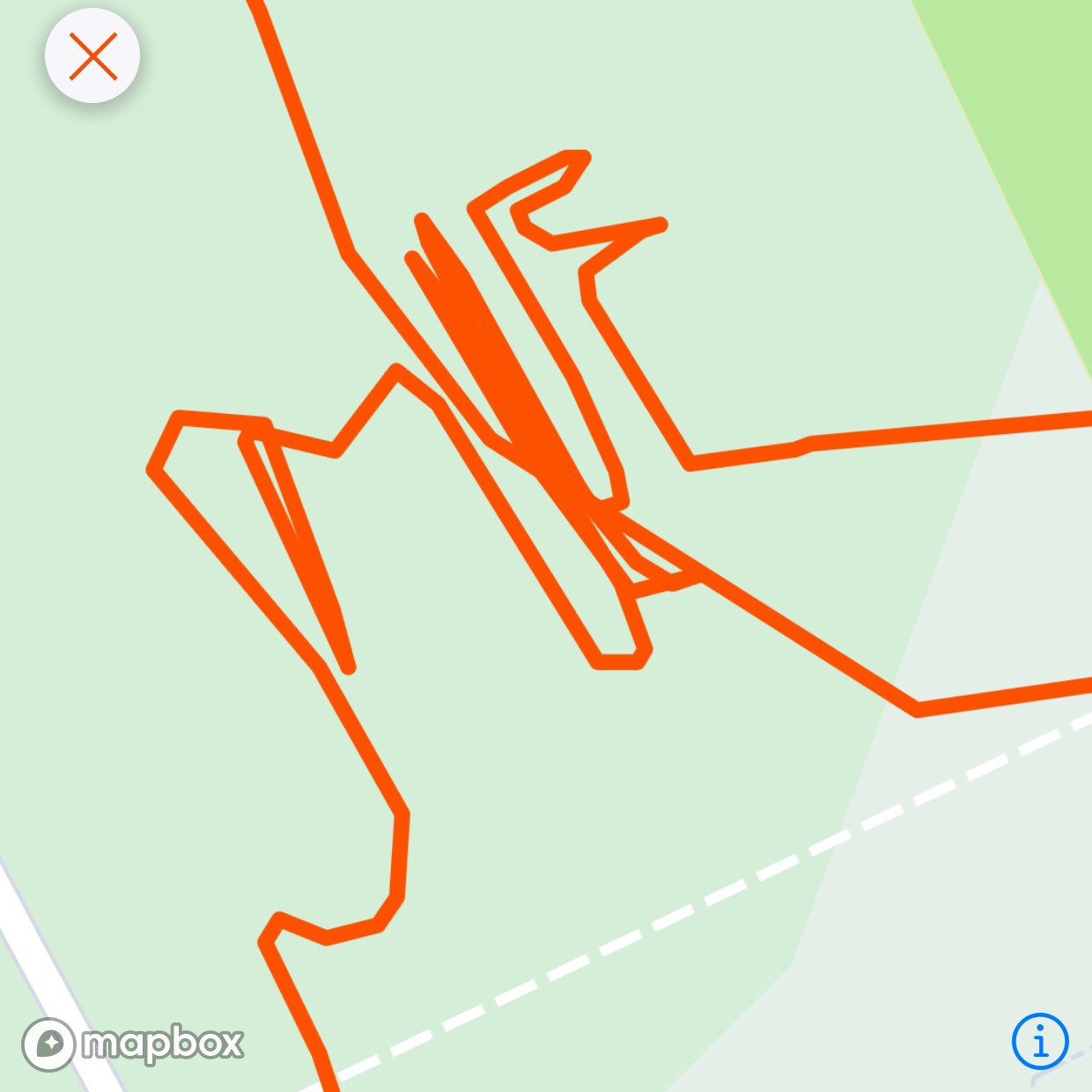 Despite the very high levels of Honey Bourbon I consumed on Monday night, on Tuesday I woke up feeling pretty good.
Mr LLL and I have a system now where one of us goes for a run and the other one walks the dogs up to a field near us and then we meet up and both walk the dogs home again. Thus making the most of our single daily allotted exercise trip.
On Tuesday I attempted to write the word SMILE in the field with my GPS, with limited success.
Very limited.
Trod on Waldo's foot
In a terrifying moment during one of this weeks dog walks, Waldo walked *so* close to me that I inadvertently trod on his foot.
This is the kind of thing that happens disturbingly often when you have small dogs that like to hang around your feet in case you are giving out food, but on this occasion he started limping.
I panicked, the vets are open for emergencies but they don't let you in with your dog and Waldo is absolutely not brave at the vets. I seriously thought I might have broken his foot. I panicked, then he absolutely got over it and forgot it ever happened.
Good story huh?
It's just one of those things that brings home to you how things have changed. We can't rely on the services we used to if things go wrong and it made me sad. And occasionally anxious.
Gave the Dogs a bath
Yeah, more dog news. Look, I can't promise exciting weeks every week. We are in lockdown you know.
I bathed the dogs as they are stinky.
When the dogs get bathed Peppa sheds even worse for a few days. So now there's hair everywhere, but at least it's not stinky.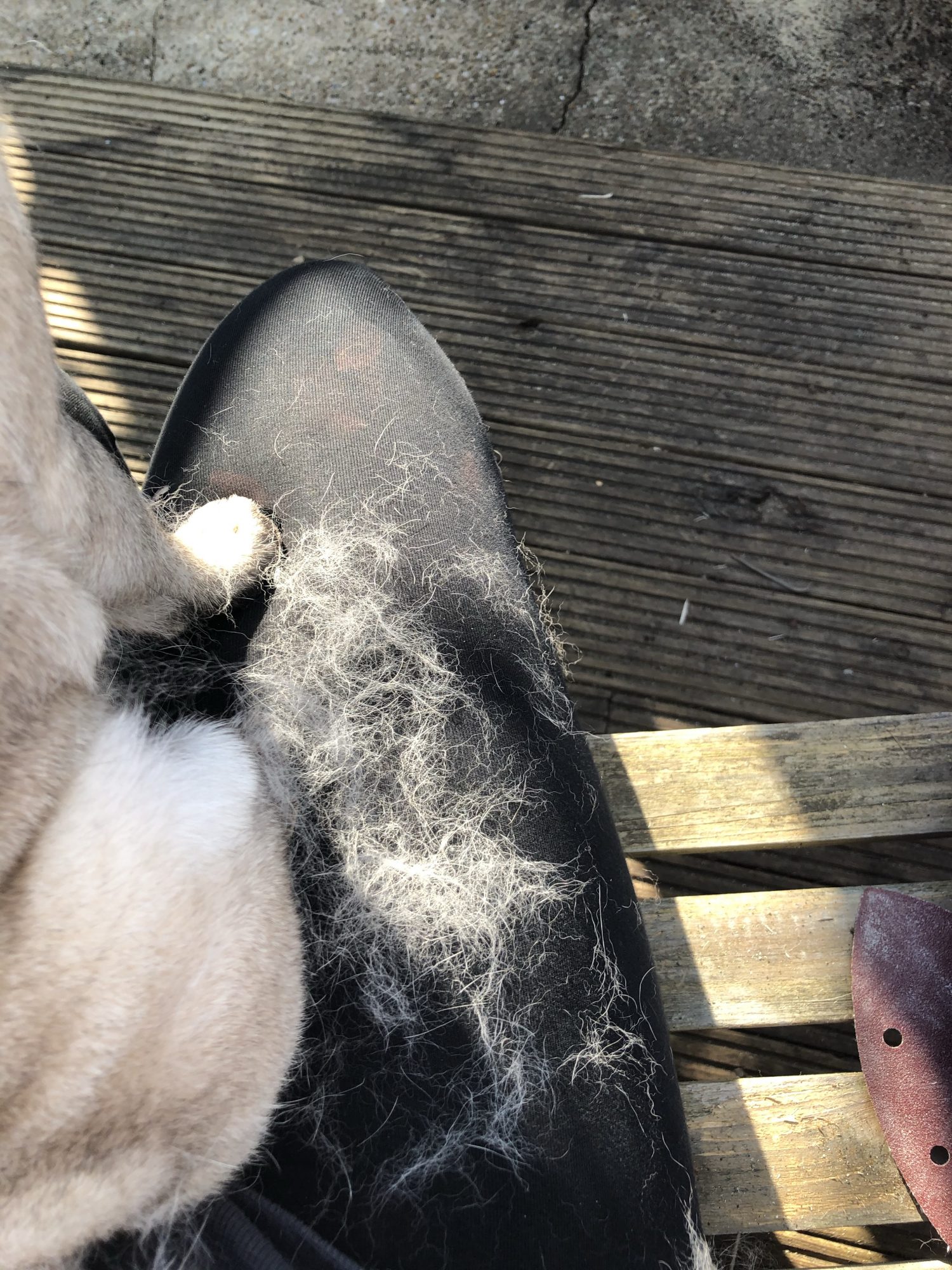 Did a handstand
You know boredom has really set in when you start attempting random Instagram challenges.
So, I needed to see if I could put a t-shirt on while in a handstand.
The answer was sort of.
Had a fancy night "out"
This weeks imaginative night out involved a virtual visit to the Royal Opera House.
We ordered in cocktails from Arboretum, a local cocktail bar that is offering a contact free delivery service. Then we settled in to the office/cinema room/virtual ROH to watch a performance of Cosi Fan Tutte over Zoom with my parents.
It was a lovely evening.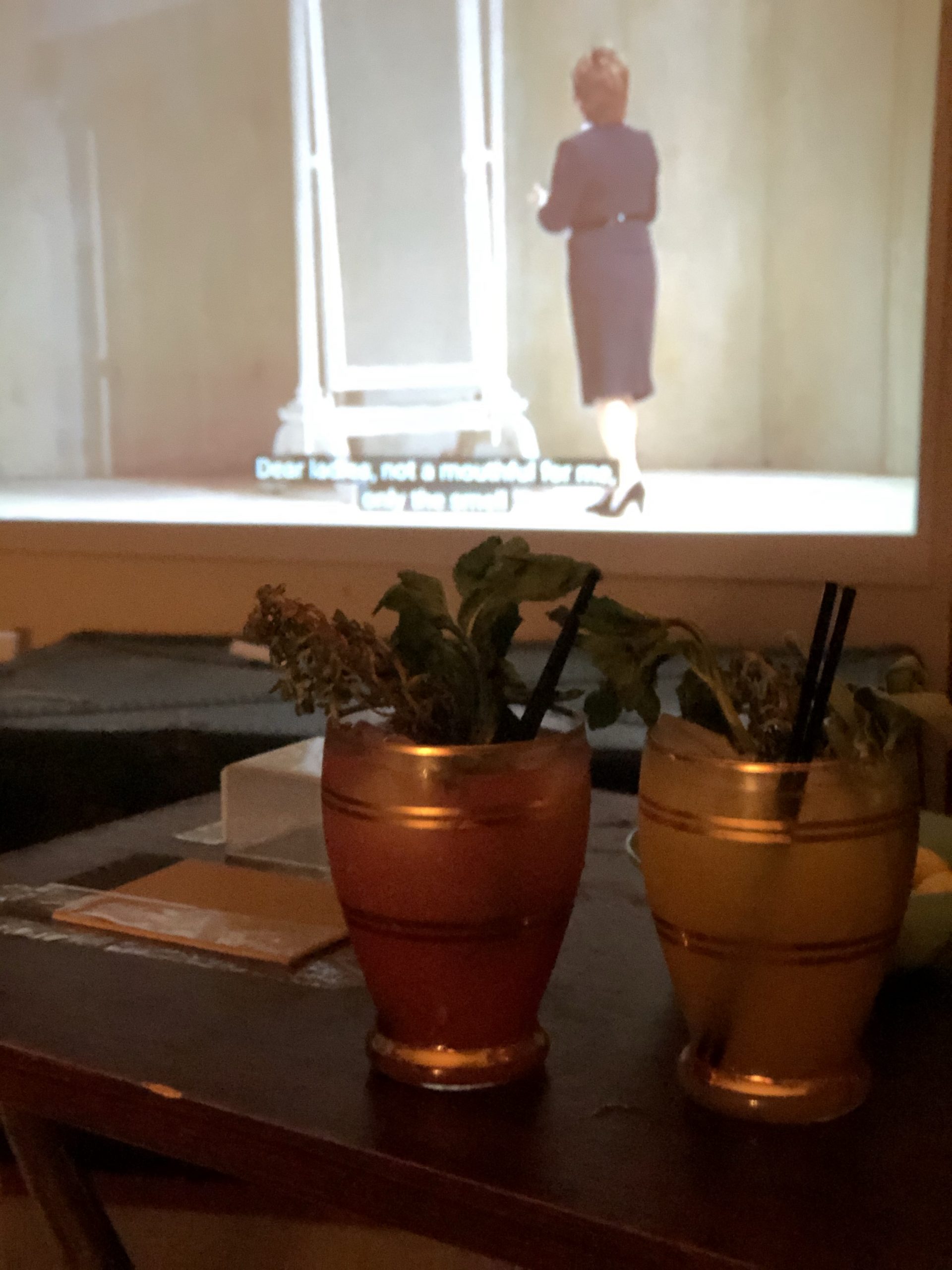 A Final Request
Lastly. I'm going to finish this fascinating account of my week indoors with a cheeky request if you can help.
A few weeks ago I told you about the sad death of a dear friend of ours. Her funeral is next Tuesday and obviously we can't attend, there will be just 7 of her close family there.
Her husband has asked me to help make it "Purple Rain" in her memory. Her favourite artist was Prince, if you have the time or inclination, we'd love it if you have time to listen to "Purple Rain" as loud as you can at 11:30am on Tuesday. If you fancy doing a short video and tagging me in it on Instagram stories or sharing it on my Facebook page then I would love to be able to share it with him.
You didn't know her, but she was a good person and the world was a far better place when she was in it. This would be a lovely small way to remember her if you have the time.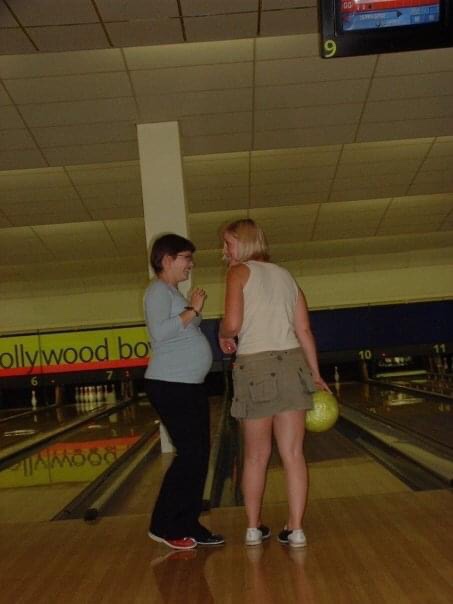 How was your week?