It's time for one of my random occasional update posts.
Today I launched the final voting for the Best of Vintage Norwich Awards, which this year is sponsored by Jane Richards Interiors, so if you're Norwich based, or know anyone who lives in Norwich then feel free to pop over and vote for your favourites!
You can also buy tickets for the awards ceremony on the 11th March. If you fancy a trip to Norwich it's Norwich Fashion Week, so there's lots of exciting things going on! The awards ceremony will feature burlesque and hooping performances from Daisy Black and Natalya Umanska, music from the Ben Weston Quartet and Paul Preston Mills as Compere. After the ceremony we'll have music from Jonny Lovetrain and Alex the Mind Reader will be on hand to amaze you with his mind reading skills. We'll also have a best dressed prize to giveaway which is a years membership to Cinema City and dinner for 2 at The Dining Rooms.

We're also running another fashion week event in conjunction with Cinema City again. This years Fashion on Film will be High Society, so a good chance to get glammed up, have a drink and enjoy a great film, plus another chance for the most stylish person to win one of our amazing goodie bags and a years membership to Cinema City.
In other news, last night was the latest Historical Sauces masterclass where we were demonstrating how to acheive 40s style hair and make up to a room full of lovely ladies!
I instagrammed a photo when I got home, so you can see the finished result. It's particularly fetching with scotty dog pyjamas. You can see the pouty 40s lip shape we teach in the class.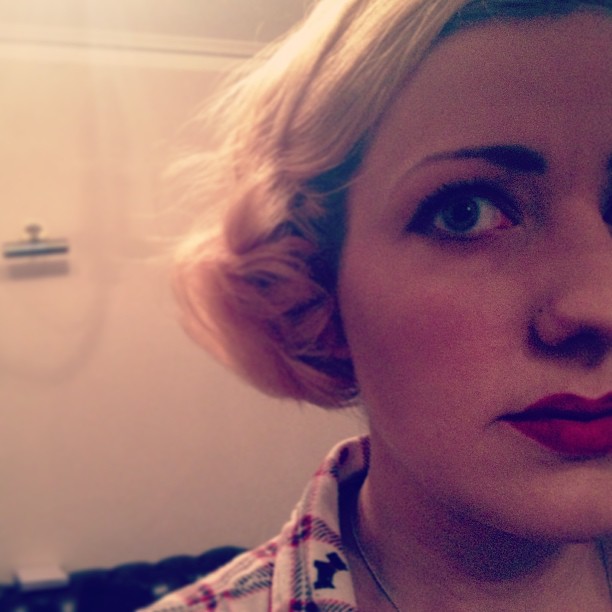 Our next classes with tickets still available are in April. We are running a full Vintage Beauty School on 7th April including vintage cleansing techniques with cold cream and witch hazel, how to achieve perfect eyeliner flicks, and how to get your lipstick to last through dinner. On the 28th April we'll be back with another everyday vintage hair workshop.
The other two things I want to share with you today are nothing to do with me at all, but I thought you might be interested!
Firstly, those of you who are knitters might like to have a look at this fabulous pattern for the Wartime Farm sleeveless pullover from Susan Crawford Vintage. It's only £5 and 50% of the purchase price goes to Women's Land Army Tribute Campaign, which is raising funds to build a memorial to the Women's Land Army. I got to meet an ex Land Girl at the Red Lion in Snargate last year and it's a terrific cause to have a proper memorial to the hard work of so many women.
Lastly, those of you that are London based or are on London for Fashion Week might be interested in Retrospective. It's a fashion show, showcasing the trends for next season, but all the clothes used in the show are vintage. It's at the Bloomsbury Ballroom and tickets are £20 for the show only, or you can go to the drinks reception and get priority seating for £30.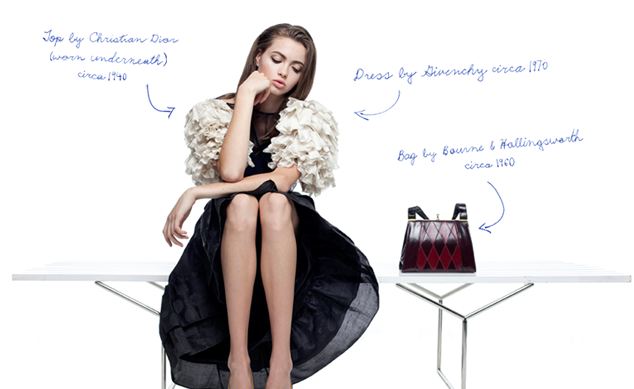 Well, that's enough random wibblings from me!
Have a wonderful Monday, if such a thing is possible……
Related