I've really not been feeling my winter wardrobe this year.
I normally love my tweeds, jumpers, smart coats and berets. I love the extra opportunities for co-ordination and accessorising that winter presents, but this year I've just really not been feeling the love for any of it. I feel like I've spent most of the winter just throwing on the closest thing I can find (generally black tights, a black dress, and flat black shoes).
It feels like months since I've been really happy with an outfit when I've gone out.
In an attempt to bring a bit more colour and perkiness back into my winter wardrobe I dug out my favourite vintage trench coat yesterday and a pair of burgundy fair isle over the knee socks that My Socks sent me late last year.
♥ Beret – a gift ♥ Coat- Vintage ♥ Skirt – Primark ♥ Socks c/o My Socks ♥ Shoes – New Look ♥
Sadly, when I pulled the coat out I discovered one of the cuffs had come loose and the lining was close to disintegration. Thus I think I might have discovered some of the cause of my wardrobe dissatisfaction. I'm in need of a serious and stern wardrobe clear out. It feels like my wardrobe is full of dresses that need dry cleaning and repairing, shoes with worn down heels and scuffed toes , coats with missing buttons and torn linings and tights and stockings with ladders and holes.
So I'm making that a project for next weekend. No more hanging onto things that aren't salvageable just because I used to love them, I need to make a dent in my repairs pile, take a trip to the dry cleaners and invest in some new tights.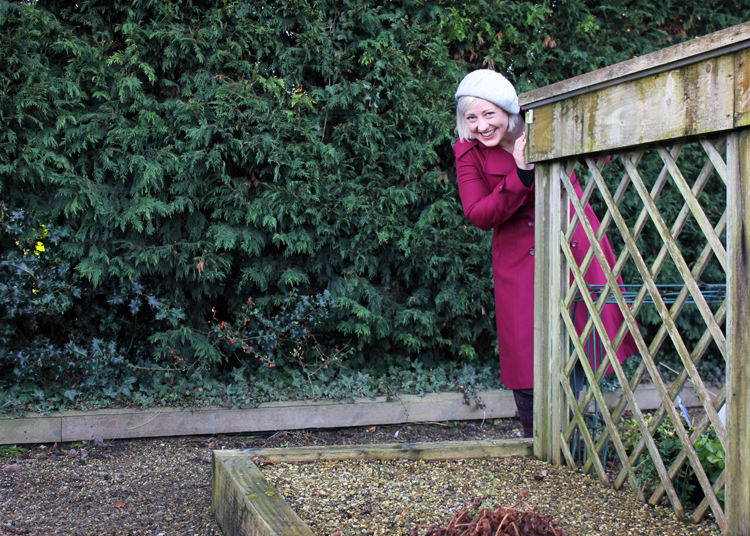 Maybe by the time Spring rolls around I'll be feeling some love for my wardrobe again.
Related