Me again! If you missed Mondays post, I'm in need of a little breathing space, and have therefore taken the opportunity to share some very carefully chosen guest bloggers with you!
Today I'm introducing Taz of PinPinFinds. Taz creates some adorable laser cut jewellery, and I have a couple of pieces myself, including that Pumpkin necklace that I basically wear for the whole of October every year.
A girl after my own heart, Taz is particularly fond of a really good Afternoon Tea, and in todays post you'll find out how you can be ultra posh while stuffing your face with sandwiches and cake, as well as why you really shouldn't be calling it "High Tea".
Afternoon tea vs. High Tea
Afternoon tea was developed in the 1840s as a way for ladies who had climbed the heights of society to stem their hunger in the afternoon, when an evening meal would normally be served at 8pm. Afternoon tea would typically be served around 5-7pm and would include a selection of sandwiches cut into "fingers", sweet pastries, cakes, and during the 20th century, scones with jam too.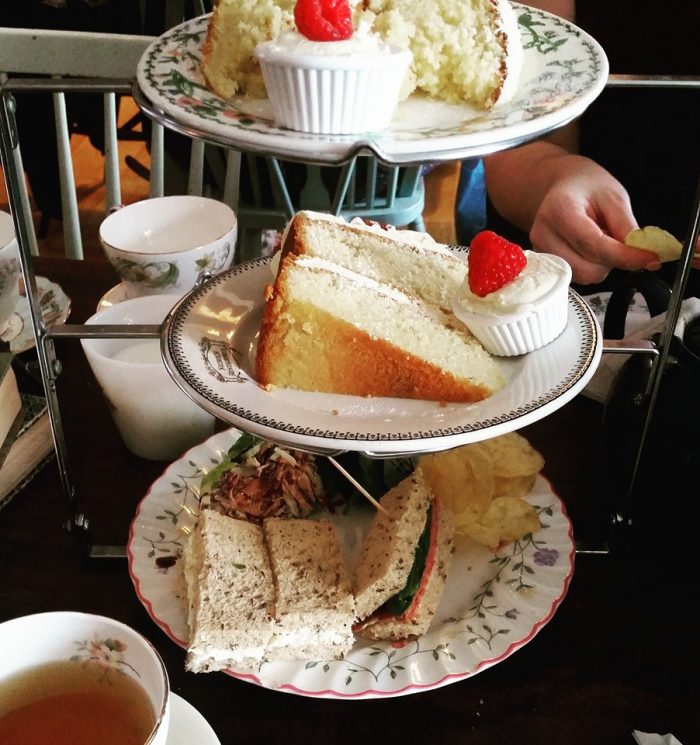 High tea was started by the working class, so instead of it being a grand social event, it was more of a necessity. It was also more savoury in nature- a cup of tea, some bread, vegetables and meat would usually be served. The term "high tea" is said to have come from the height of the table. High tea would be served on a usual dining table, afternoon tea or "low tea" would be served in much more relaxed settings – on something similar to a coffee table, or perhaps outside.
If you want to be really posh, there is also something known as Royal Tea too – Afternoon tea served with champagne for extra special occasions.
Tea vs. Tisane
You may find it interesting to know that there is also no such thing as "fruit tea", and all fruit teas and herbal teas are actually tisanes! Tisane is a french word meaning "herbal infusion", and tea is made specifically from leaves picked from the tea plant. Who knew! (Editors note: I knew, and if you watch enough Poirot, you probably do too, he does love a tisane!)
Correct Afternoon tea etiquette
Afternoon Tea was quite an occasion, thus, having specific etiquette. So here are some rules to follow!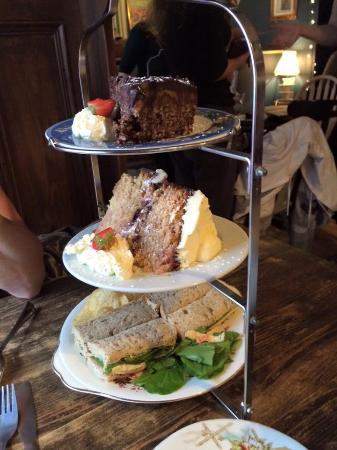 Dress the part
You would be expected to dress accordingly for afternoon tea, and this is the perfect excuse for anyone to get dressed up in their finest.
Put those pinkies away
It is a common misconception that sticking your little finger out somehow aids the balancing of the cup, this isn't true at all and is very faux pas, darling!
Create waves, not hurricanes
When stirring your tea place your spoon in at a 6 o'clock position, and wave upwards to 12, then back to 6, being careful not to clink the spoon against the china. Also, be sure to remove your spoon afterwards and place it on your saucer.
Don't dunk
Sad to say, but dunking biscuits into your tea is just unacceptable! Biscuits and any other sweet pastries are to be enjoyed separately, mostly to preserve the delicate flavour of the tea and to avoid getting crumbs everywhere
Related