Last week I was invited to an event by the Women's Tennis Association. I don't often drag myself into London for events, but this sounded really interesting. So on Wednesday I hopped onto a train and found myself on a rainy but warm afternoon standing on the terrace of the Kensington Roof Gardens looking at Flamingos.
Yes, Flamingos. Sadly they all hid from my camera. Thankfully the Roof Gardens provided us with a USB stick of pictures, including the Flamingos!
The event was in advance of the WTA pre Wimbledon party on the 23rd June. The party gives Players a chance to let their hair down before the rigours of competition.
Now, I play Roller Derby. I do exercise, and I do think about Sports Nutrition and what I eat in the days before a competition. But, blimey, if there's one thing I took away from the WTA it's that professional tennis players really focus on what they're eating. To be fair, the word "professional" is a big key. If you're being paid to do something I guess your motivation not to order pizza is a little higher. Especially if your pay is linked to how you perform!
On arrival we were treated to a little taste of how the VIP guests at the party will be eating. Canapes included stir fried noodles, scallop ceviche, risotto balls and chicken tacos. And also some delicious wines. All of which I'd be totally fine eating the week before a competition. Which is why I'm not a pro athlete.
Then we had tasters of the athletes food. The menu is devised in collaboration with the WTA Sports Nutrition team and the Chefs at the Roof Gardens to ensure that it's a little indulgent, while meeting the athletes nutritional needs. On the night it's served as a buffet that the players can dig into as much or as little as they like, but to us it was served up plated all fancy!
My favourite was a cured salmon gravadlax with dill and english mustard, shaved fennel and orange salad, a lemon yogurt dressing and cucumber. I'm not normally a huge fan of salmon, so for that to be my favourite the team must have been doing something right!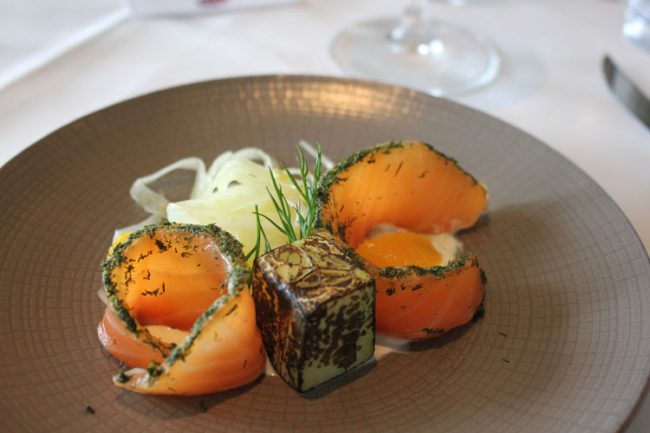 For dessert the players would have the delicious carved fresh fruit with pomegranate syrup.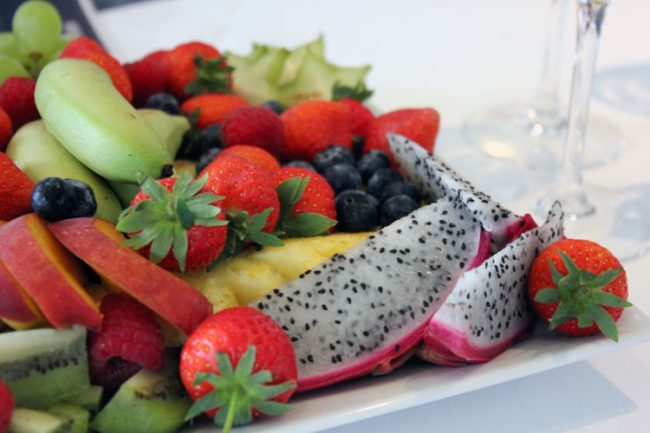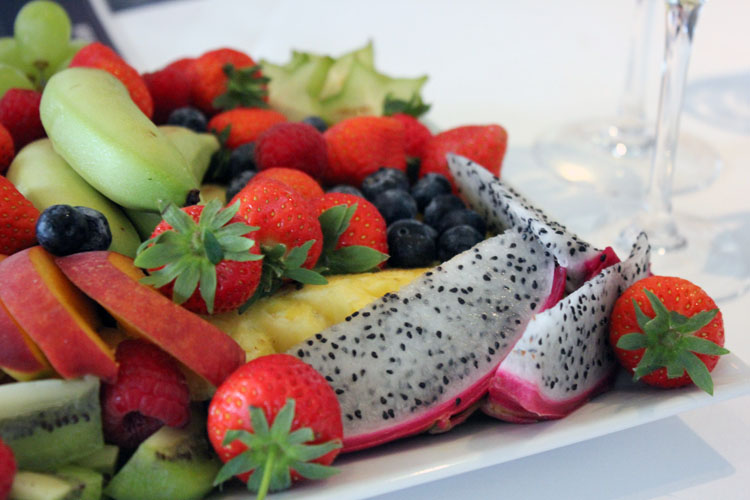 Which was so gorgeous everyone took photos of it before tucking in!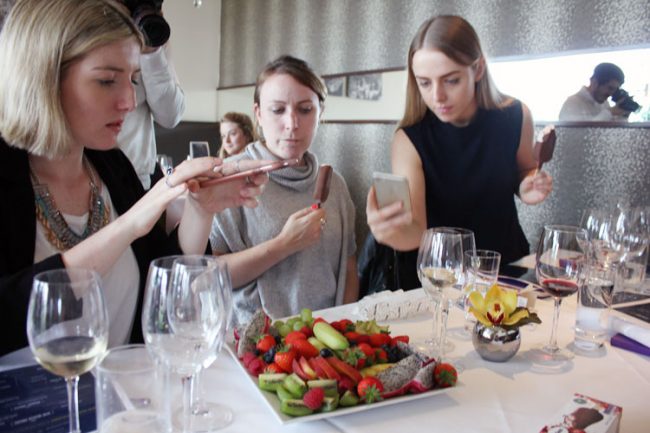 We, as non athletes, were also treated to something special from WTA sponsor Haagen Dazs.
For the duration of Wimbledon you can buy Strawberries & Cream stick bars both at Wimbledon, and in Selfridges. These won't be joining the main range, and I'm not going to Wimbledon, so I feel quite exclusive having eaten one. Very tasty it was too!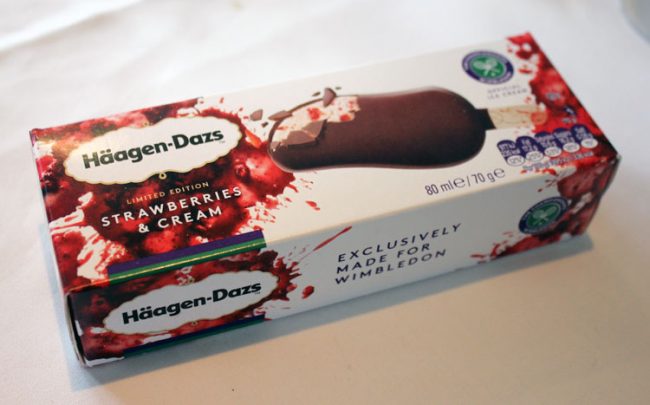 Wimbledon starts on the 27th June. I enjoy watching the tournament every year, and can't wait to watch the performance of the athletes from the WTA.
In case you're curious to get a full look at what the athletes and the VIPs will be tucking into at the pre Wimbledon party at the Kensington Roof Gardens, here's a sneaky peek at the menu we had on the day.
Related