Do you ever have clothes that you absolutely love, but just don't ever want to wear?
My Mum bought me this floral dress in the Boden sale (OMG! It's still available and less than half price!) at the beginning of the year, and I just couldn't wait for sunny days to wear it. I wore it once with pearls and gloves to help out at a Debutante's Ball themed Roller Derby game. It got lots of compliments, but since then every time I've put it on it just felt too *pretty*.
I like pretty, I really do. But for some reason I wasn't feeling it. Then in another "OMG I HATE MY WHOLE WARDROBE" moment I decided to rock it up a bit by mixing the floral with leopard print and leather.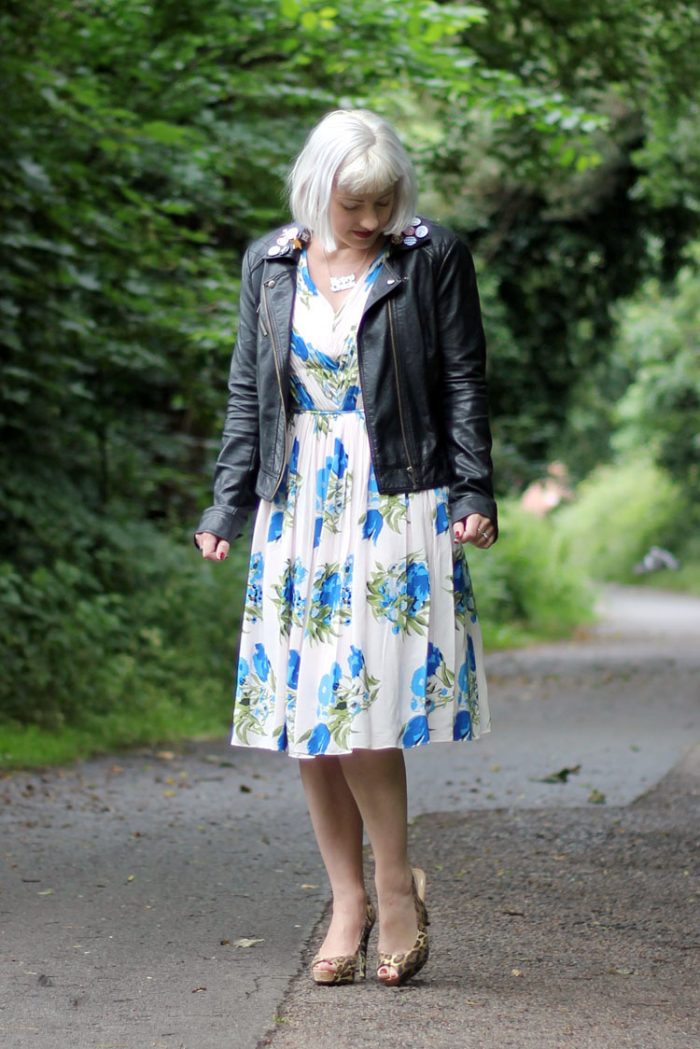 It actually worked a lot better than I thought it would.
I've never been very good at that clashing prints thing. I'm one of lifes naturally matchy matchy dressers. With a bit of experimenting I have discovered that it's easier to work in small doses. So, rather than mixing a floral top with a check skirt in large blocks, I try mixing printed shoes with a skirt or dress. I think it's gets that "hey, I'm such a fashion rebel" feel, without running the risk of looking like that crazy lady that probably has 20 cats and a garden full of sun-catchers.
I am also in love with these leopard peep toes that I bought from TK Maxx, and will therefore take any opportunity to wear them with anything. Even though obviously the furthest I can walk in them is to the bar and back. They're not uncomfortable, they are just very high, even with the platform. They do make me feel super fierce, though! Which I absolutely need right now.
Grrr.
See, that's me being fierce.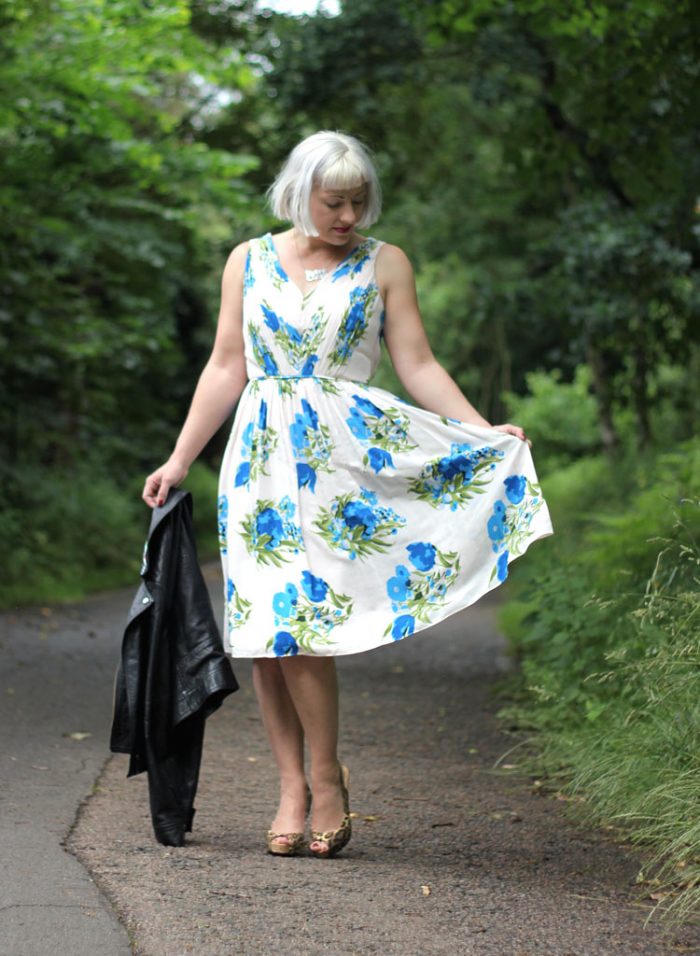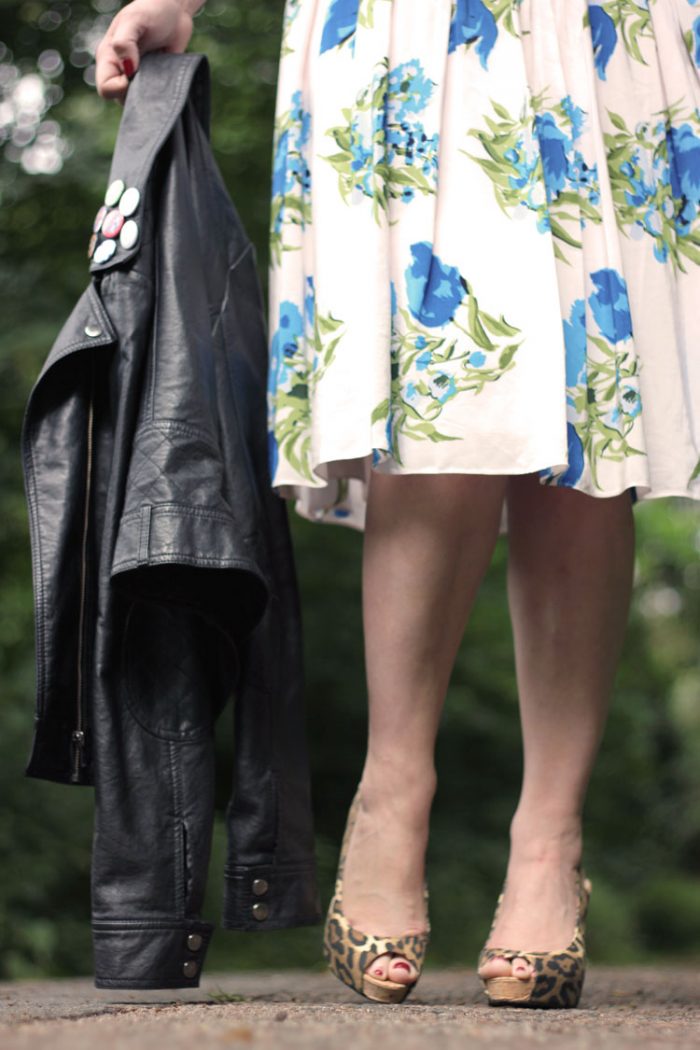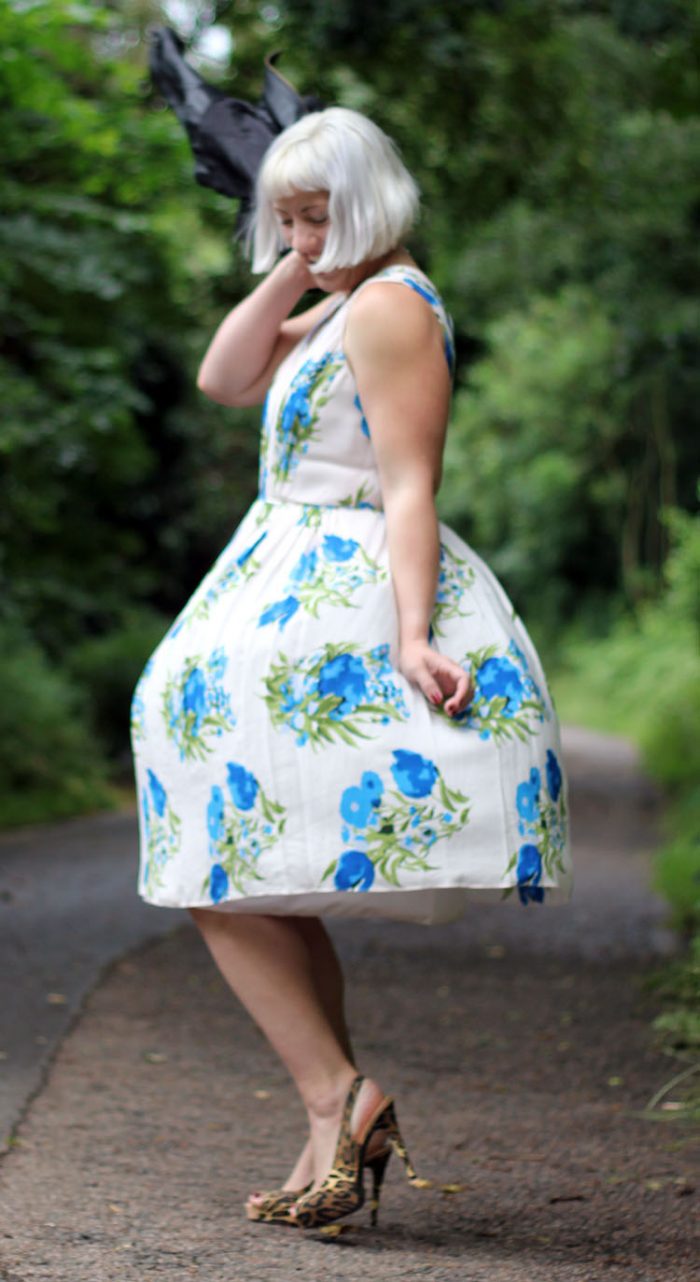 This dress is absolutely beautiful. It has delicious pleating details on the bodice, feels really heavy, and I want to say sturdy. Sturdy doesn't sound like a beautiful word, but it does mean I think this dress has years of wear in it.
When I wore it lots of people assumed it was vintage because of the detail. Like a lot of Boden dresses it comes in petite, regular and long. This is the long version. On my 5'4″ height it falls to the top of my calf for a reasonably authentic vintagey look.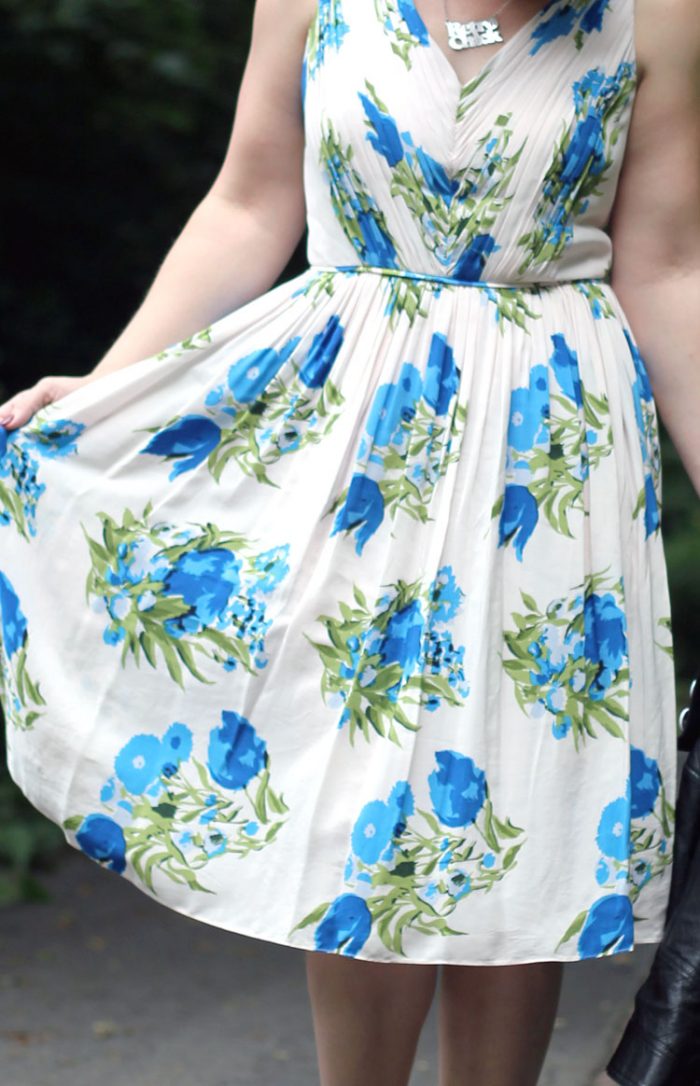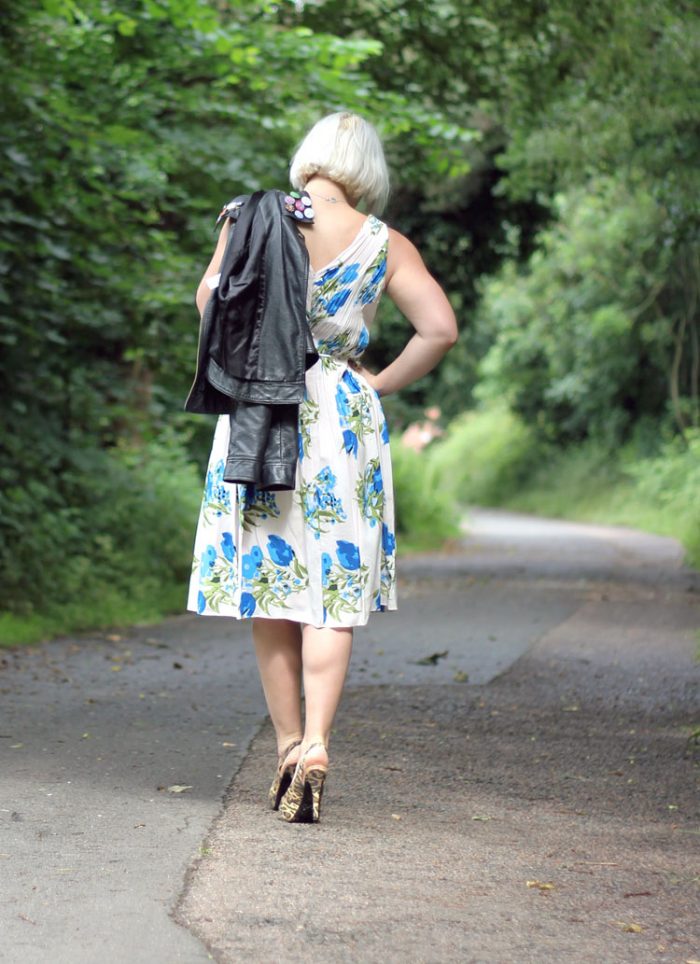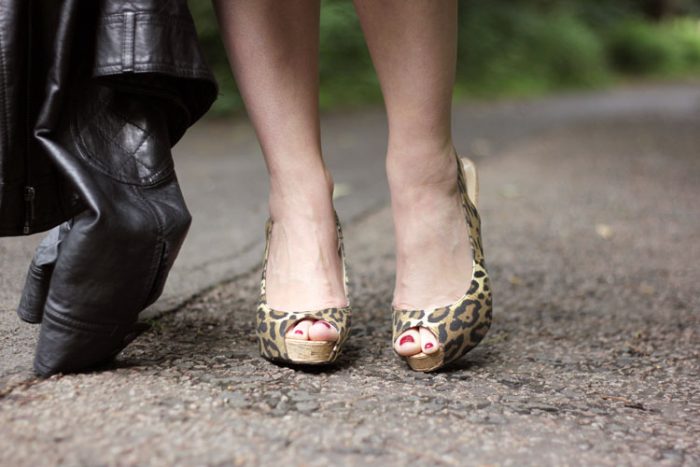 I do struggle with the language of fashion. Anytime anyone adds a "pop of colour" to anything it makes me want to scream a little inside. Though I also have a terrible fear that I've probably used the phrase myself in the past because those clichés just work themselves into your brain.
So, you will notice I will have refrained from claiming that I have "toughened up" this floral dress at any point. Toughening something up is fashion magazine speak for "wear a leather jacket with something that doesn't normally go with a leather jacket". Except, of course, that now the concept of toughening up florals is so ingrained that if I were writing a list of things to wear with a leather jacket I would probably put jeans first, but then floral dress would come a close second.
Still, much as I hate the whole fashion cliché, if you're not feeling the pretty and you want to get some more rock n roll wear out of a floral frock, this is totally the way to do it.
♥ Dress- Boden Sale ♥ Shoes – Guess @TK Maxx ♥
♥ Jacket – French Connection*♥ Necklace – Tatty Devine ♥
Linking up with Not Dressed As Lamb