Well hello! Can you believe it's Sunday already?
As I write this I'm slightly groggy from last nights shenanigans, and gearing myself up for a trip to the gym followed by fizzy wine and tennis. Bliss.
But, in case you were wondering, this week I…….
Watched some surprisingly short Tennis
Yes, I'm one of THOSE people. For two weeks every year over Wimbledon I become a tennis expert. I always think I'd like to watch more throughout the year. Then promptly forget and watch maybe 2 games till next years Wimbledon comes around.
Anyway, suffice to say that I settled down with a can of Pimms on Monday expecting Andy Murrays game against Kyrgios to be an exciting and lengthy epic battle, only for it all to be over in an hour and 43 minutes. It might have ruined my evening plans, but go Andy!
Walked 6 miles for Dinner
This week Mr Chick was working away, and as one of his appointment was near some old friends of ours I decided to tag along with him and meet them for dinner. I used to go away with him on a regular basis as being self employed meant I had that luxury, but Roller Derby training mid week kind of put an end to it!
The hotel we were staying in was about 3 miles from our friends house, so as it was a lovely evening we decided to walk there.
Our friend home brews amazing beers and we drank a broad selection of them, had a barbeque (well, we would have if there had been any gas for the barbeque, instead we had barbeque food cooked in an oven) and had a lovely catch up with people who've been my friends for about 25 years. How scary is that?!
We then walked home again and in the morning I woke up feeling like someone had sandpapered my feet.
I also realised the only photo I took that evening was this rather fetching one of me wearing my friends daughters Elsa headdress.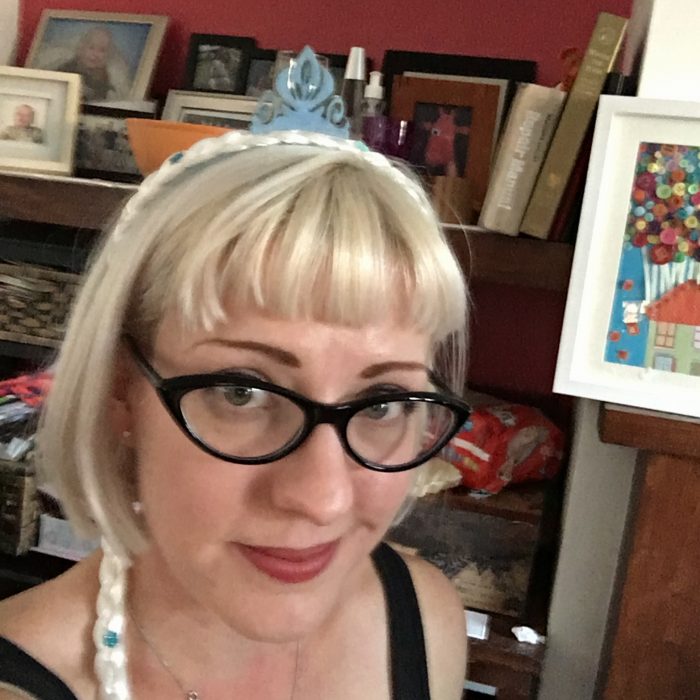 Listened to some Epic Tennis
So the day I settle down to watch a match it's over in under 2 hours. On Wednesday both Federer and Murray played epic 5 set battles, and for the whole of Federer's game and the first set of Murray's I was in the car. I listened on 5 Live and watched the scores change on the Wimbledon app and it was very exciting. Even though I couldn't see any of the shots the commentators are awfully good at making it sound very exciting.
I watched the last 4 sets in the hotel, with only minor resistance from Mr Chick who had wanted to watch the Wales Euro 2016 game.
Then we went out for a disappointing, slightly greasy dinner at the Chef & Brewer next door to the pub. But we don't want to see that, so here's the really delicious salad I had for lunch instead. Being away has it's perks.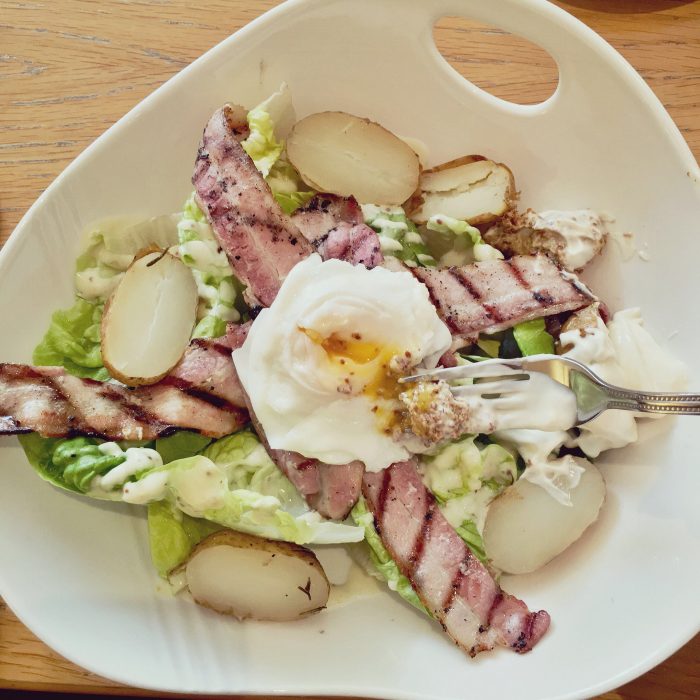 Ate lunch at 10am
I'm afraid we might have reached a bit of a peak of excitement with the Elsa head dress.
On Thursday I had to sit in a hotel lobby and work all day. It was just the way the week worked out. I was all organised and planned ahead and took a sandwich, thinking it would be cheaper than buying another delicious salad.
Except I got really bored and ate it at 10:15. Don't pretend you've never done it.
Ate Home Grown Strawberries
Ok, so that's a bit more exciting than my second breakfast adventures. Nothing feels more summery than having a garden full of strawberries, and we seem to have had a crazy amount this year!
I've had strawberry smoothies, garnished my drinks with strawberries and chopped them up over my breakfast.
Went to the Gin Festival
And that's the reason behind this mornings slight grogginess. Though actually I've had a large glass of water while I was writing this and actually feel quite perky and full of beans.
I was invited along to the Gin Festival in Norwich. I'm actually planning to write a post on this later in the week, so I won't go on about it, other than to say we had a great time. Especially Mr Chick who is a huge Gin lover! If you are in Norwich then I believe there are a few tickets left for today.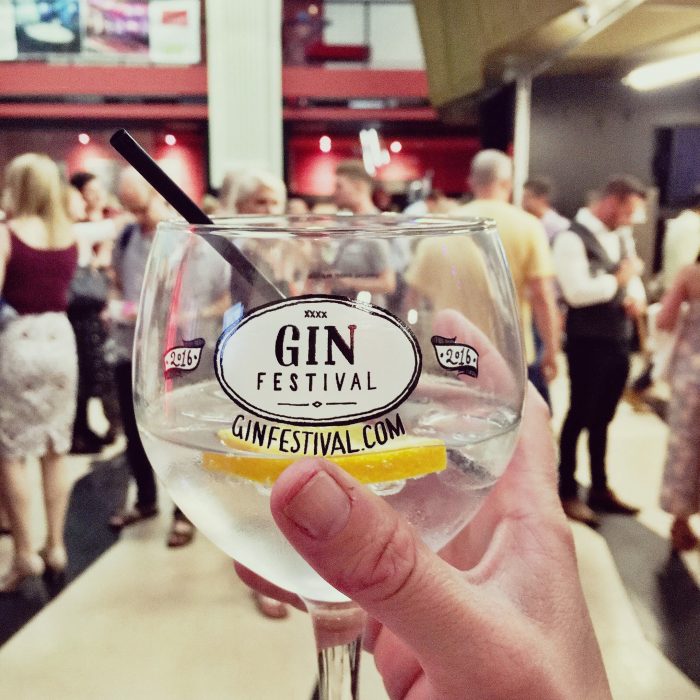 And there ends another week in my exciting life, with us ordering pizza at 10:30pm because we hadn't had a very big dinner, but we had drunk a LOT of gin.
How was your week?