HAPPY HALLOWEEN!
As long as you're reading this on Halloween. If you're reading this at a later date, then happy whatever day today is.
Today I'm just popping in with a totally not Fancy dress Halloween outfit. The hat is practical to keep the rain off, honest.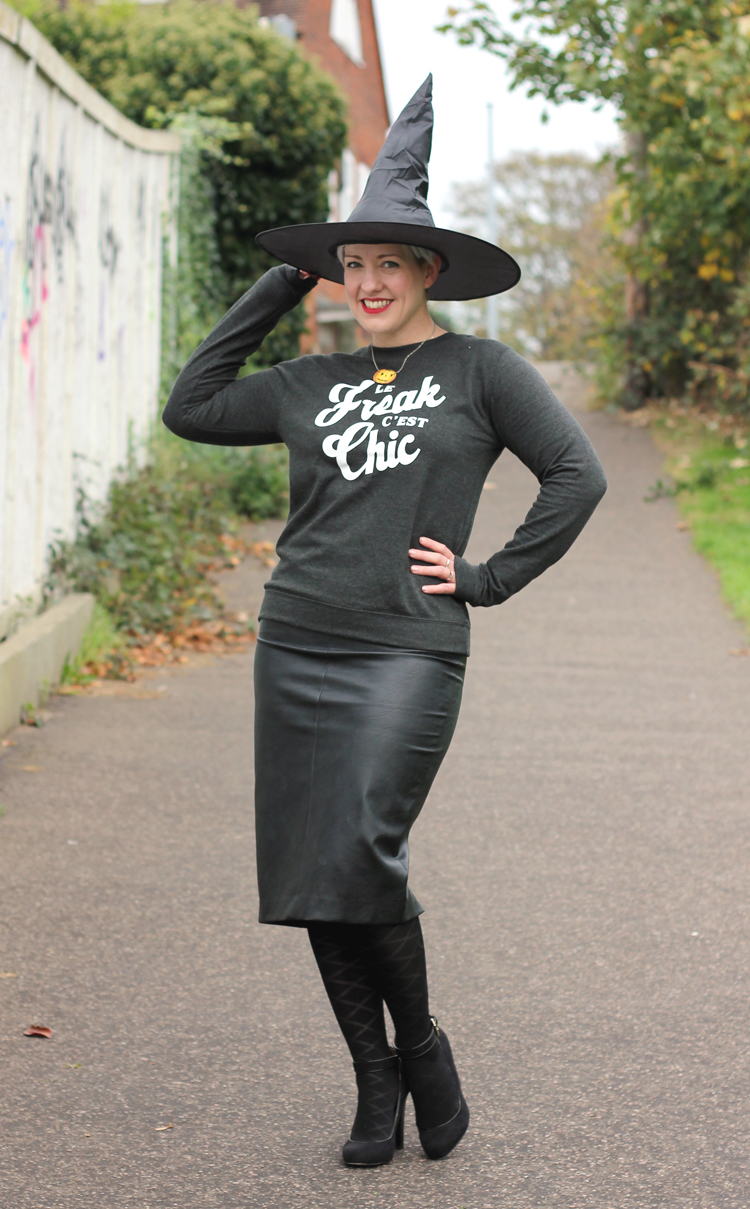 Those of you who follow me on Facebook or Instagram may have spotted last week that I got sent a parcel of goodies from Joanie Clothing. This is a high point as Joanie Clothing mesh very well with my current style and I think that the quality of their stuff is awesome at the price as well.
They also have 20% off everything at the moment with the code TREAT20, but today is the last day to get it, so be quick!
I have the Beat it Creep t-shirt, and denim A-Line mini skirt, that I shared last week. Today I'm wearing the Le Freak sweatshirt, which I am totally dressing down with a leather pencil skirt, pumpkin necklace, stupid heels and a Witches hat. Obvs. Because, HALLOWEEN!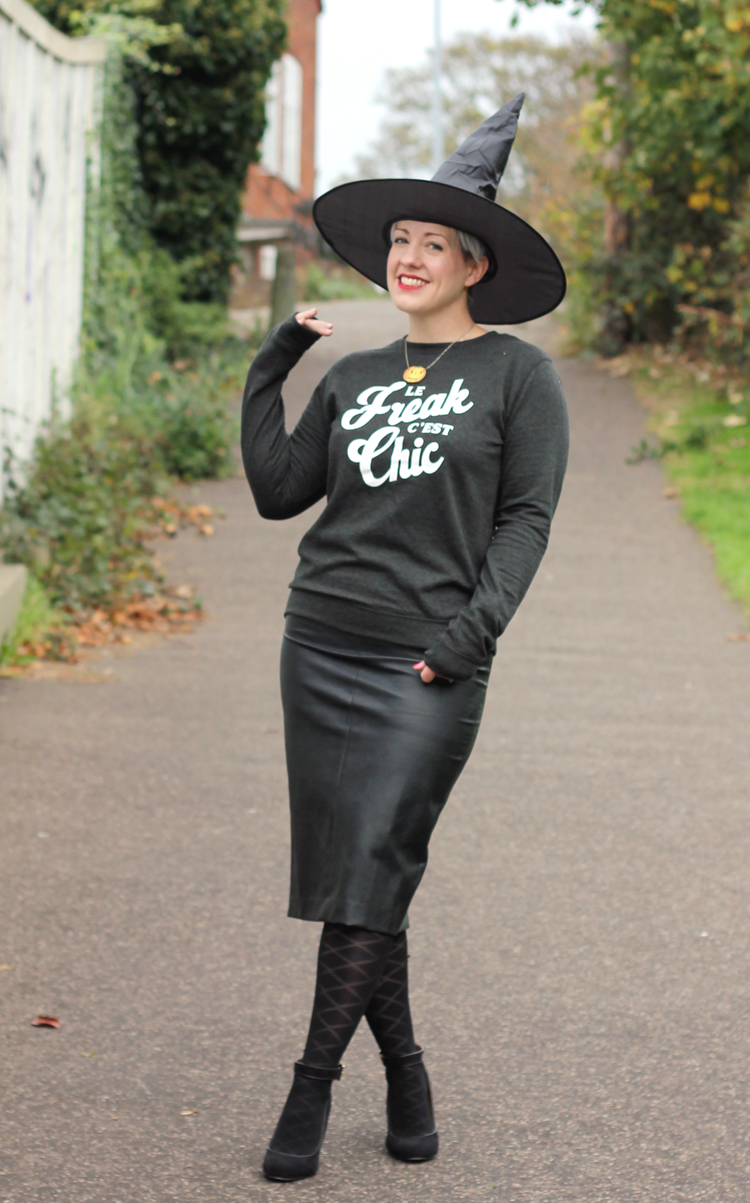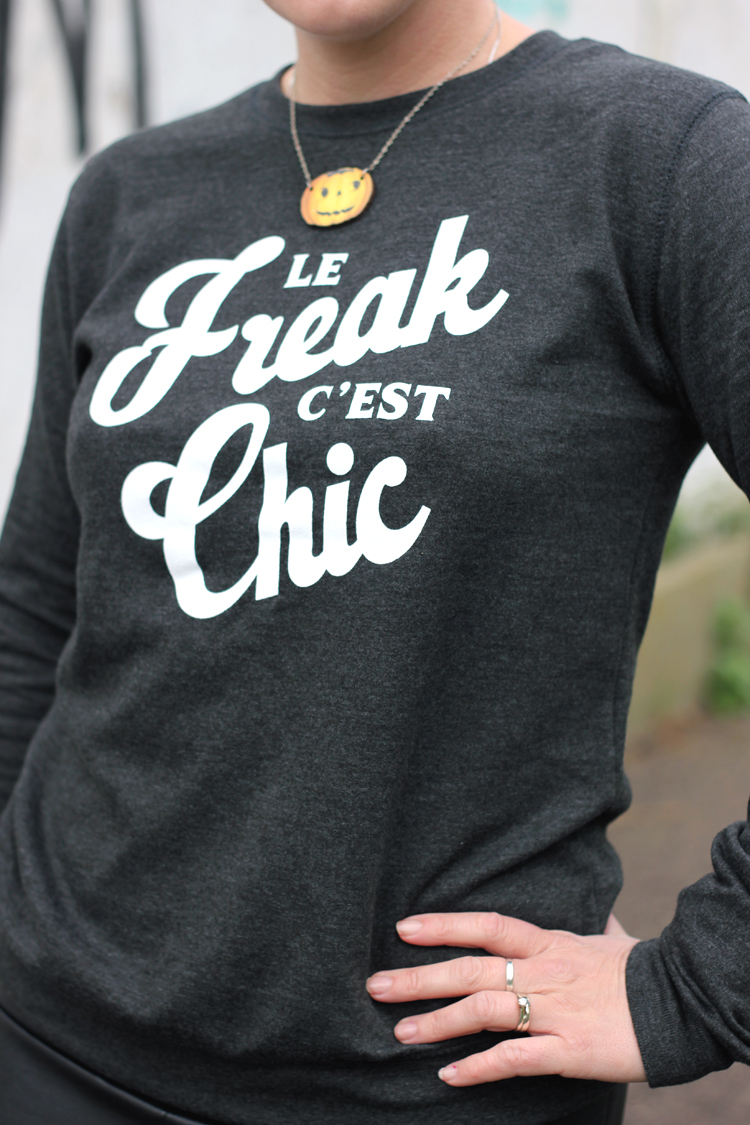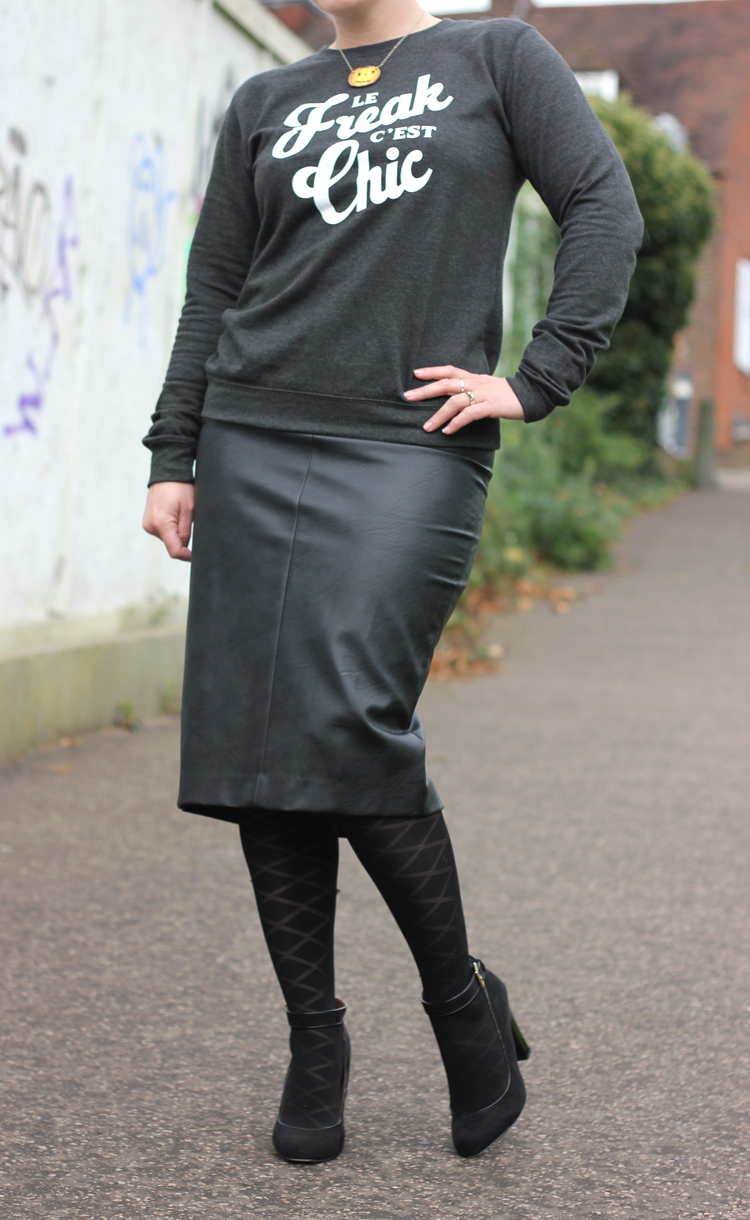 I often witter on about how Halloween is the best holiday, and I'm in a pretty good mood today. I have some work to do, and then I plan to binge watch Stranger Things 2 and drink Eyeball Martinis.
I also plan to put witches hats on the Pugs, so that's totally worth watching my Insta Stories for, you wouldn't want to miss THAT.
The good news is that without the hat, I'm pretty much in love with this outfit for regular wear. I feel like it has the perfect touch of dress down glam with the "hey, slow down I can't keep up" stupidly tight pencil skirt mixed with the slogan sweater.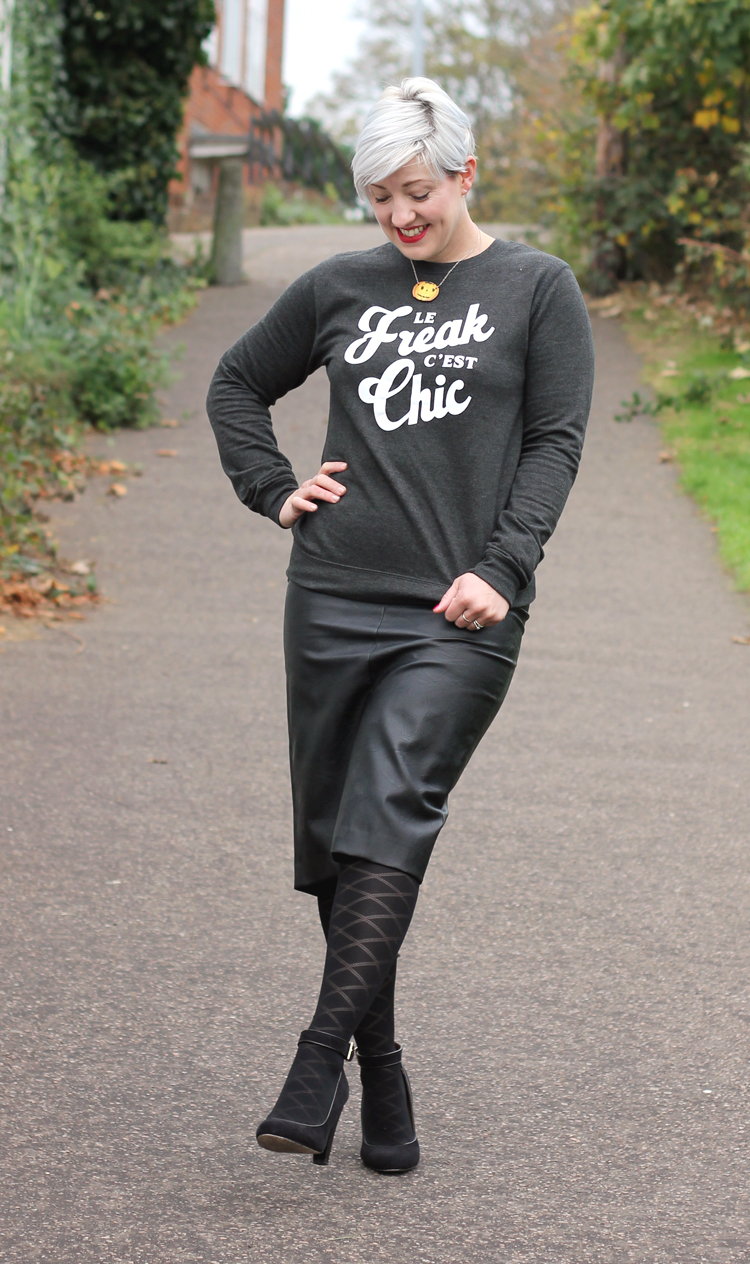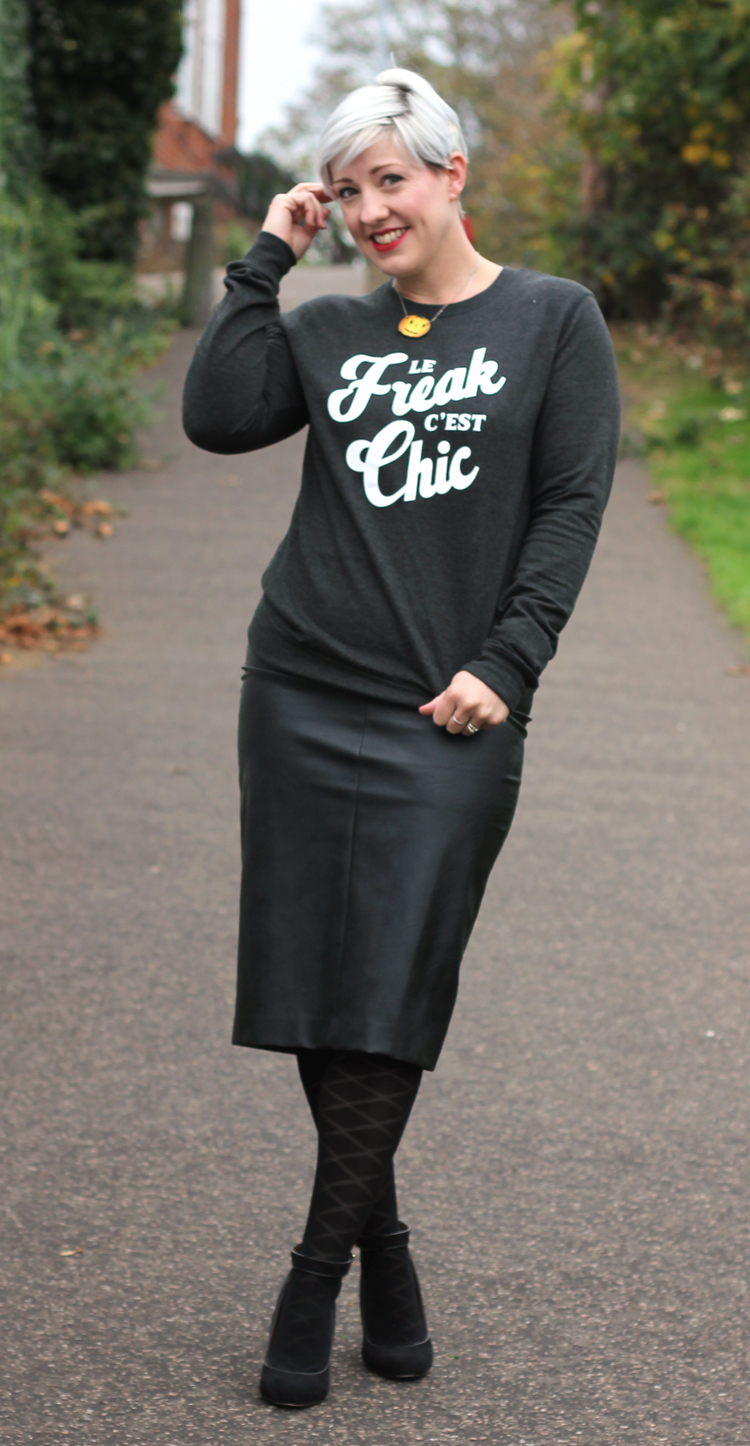 Have a fabulous Halloween, and don't forget to get sweets in for the Trick or Treaters!
♠ Sweatshirt c/o Joanie Clothing ♠ Faux leather skirt – Oasis (similar) ♠
♠ Tights – Wade & Belle* ♠ Shoes – Stylist Pick (similar) ♠
♠ Necklace – Pin Pin Finds ♠
Related