Good morning!
The clocks went back last night, which means that I've already spent much of the moring trying to figure out what time it *really* is. Right now it's 9:30, but REALLY it's obviously 10:30, which means I'm running late, except I'm not really.
Clock changing day gives me a headache.
We've actually been awake since 7am as clock changing time means NOTHING to Pugs, and the Pugs wanted attention and morning walkies. We managed to ease their body clocks into it a bit by making them wait an extra hour, so hopefully their little pitter pattery feet won't be waking us up at 7am every day for the rest of the year.
For the rest of today I have an Olympic Lifting session with Paul Fawcett Personal Training, followed by a trip to buy Pumpkins, then I plan to spend some time watching Netflix and carving pumpkins in preparation for Halloween.
But that's later, first of all, this week I……
Bought dog beer
Last week I said we were cooking a lovely roast dinner for friends and then going to the pub with the Pugs, which we did. We decided they might like to join in the beer fun at the pub and bought a bottle of "Bottom Sniffer" dog beer for them. They did not care for Bottom Sniffer dog beer, they were far more keen on the treats that the bar staff keep behind the bar and sneak them.
We won't be buying dog beer again, which is a good job as it's about twice the price of human beer and doesn't even get you tipsy.
Got rained on
After a long and tiring Roller Derby season I took a couple of weeks break, but October has been about returning to the gym, returning to running, and making sure I can start next season feeling tip top rather than a bit tired.
So, I've started to get back to running as well as the gym, because cardio is important!
I actually went out twice last week, on the second one I ran in beautiful fresh, bright Autumn weather. Till I got to quarter of a mile from my house, then the skies opened up and I cam home drenched.
I hate rain.
This is my "not impressed with rain" face. It is also my no make-up "OMG WHERE ARE HER EYEBROWS?" face.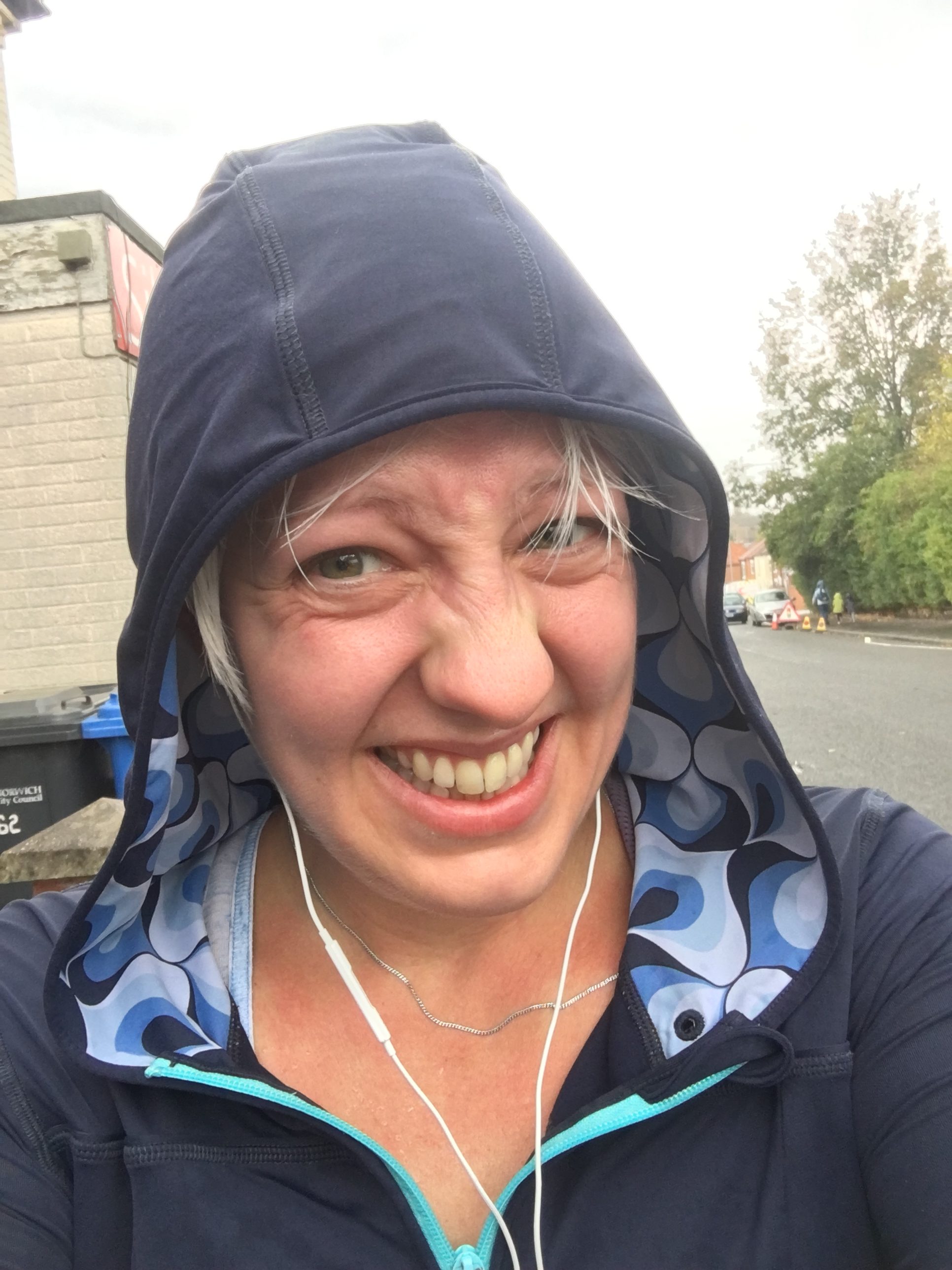 Got Scottish Treats
Mr LLL's Mum and Dad live in Aberdeenshire, and last week his Mum and Niece came down to visit for a couple of days.
When they arrived they pulled all sorts of Scottish goodies out of their suitcase, which was terribly exciting, it was like Christmas came early!
This Edinburgh Gin liquer that his Sister sent down was a big hit!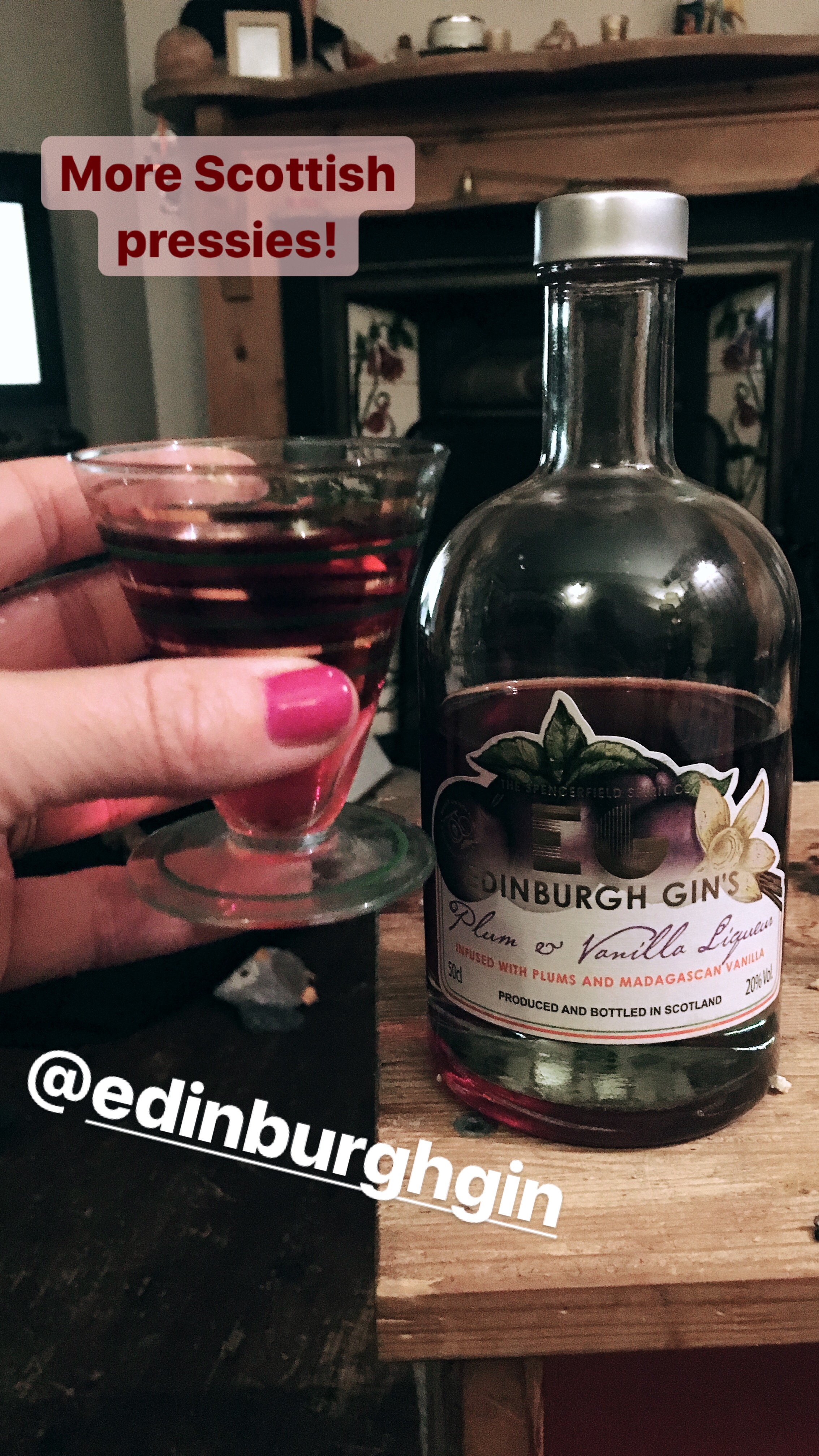 Had a civilised day out
When you have visitors you like to show off your City. So we took our guests on a day out.
We visited Strangers Hall, one of my favourite museums in Norwich, then had afternoon tea at Harriet's Tea Room which was all marble tables and tiny cakes.
What a very civilised way to spend a day it was.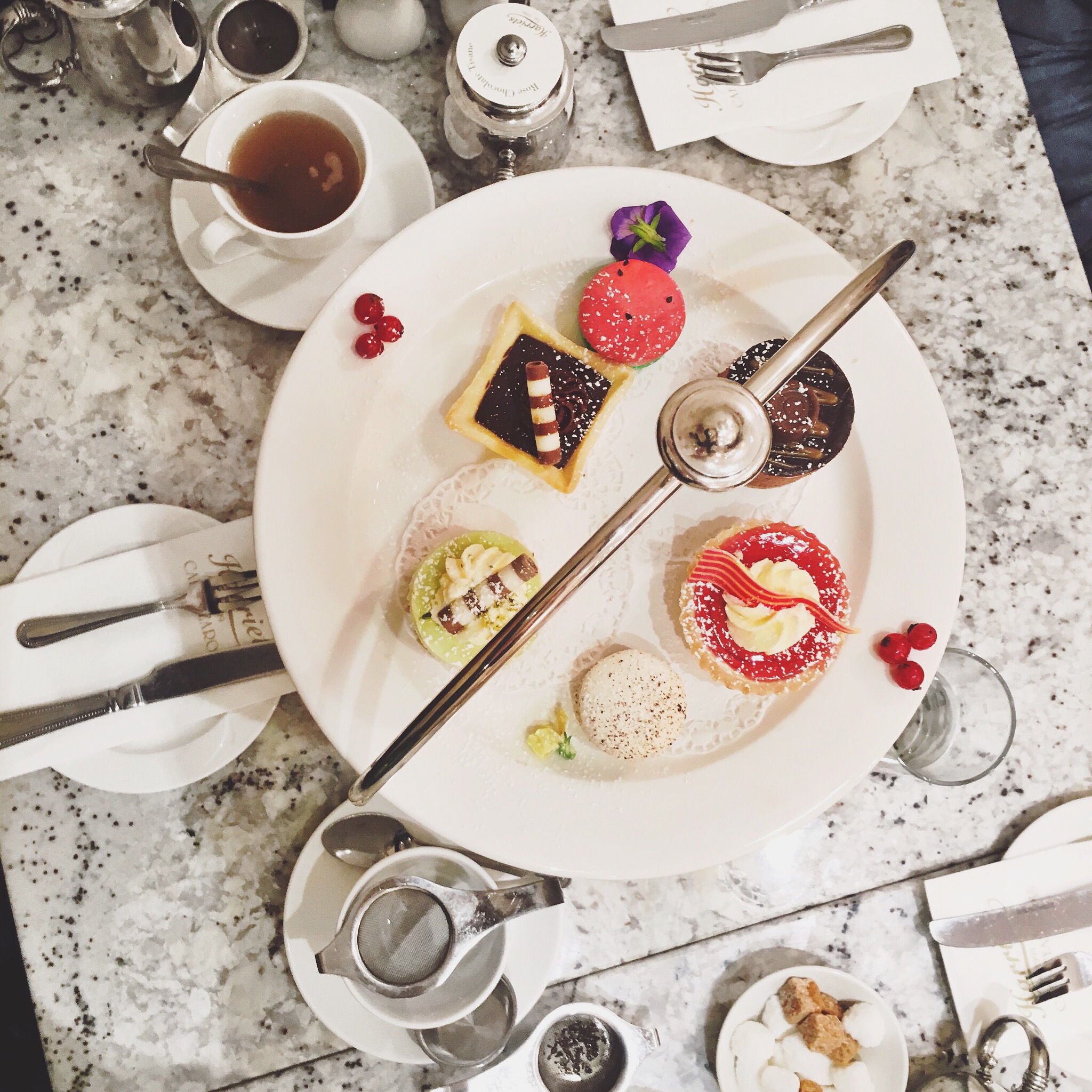 Had a less civilised day out
Mr LLL niece is 14, so civilised days out aren't necessarily her thing.
So on day 2 we went for less civilised burgers and slush puppies at Funkys Skating Rink.
She hadn't been on quad skates before, but she had good balance and by the end of a couple of hours she'd totally got the hang of it, and we even did a bit of backward skating. It was fun. Funkys was where our Fresh Meat sessions were when I first started Roller Derby, so it was a little trip down memory lane, and a reminder how much I hated that floor.
Later on we had fish and chips at Grosvenor Fish Bar, which was also fun. Thursday was a good day.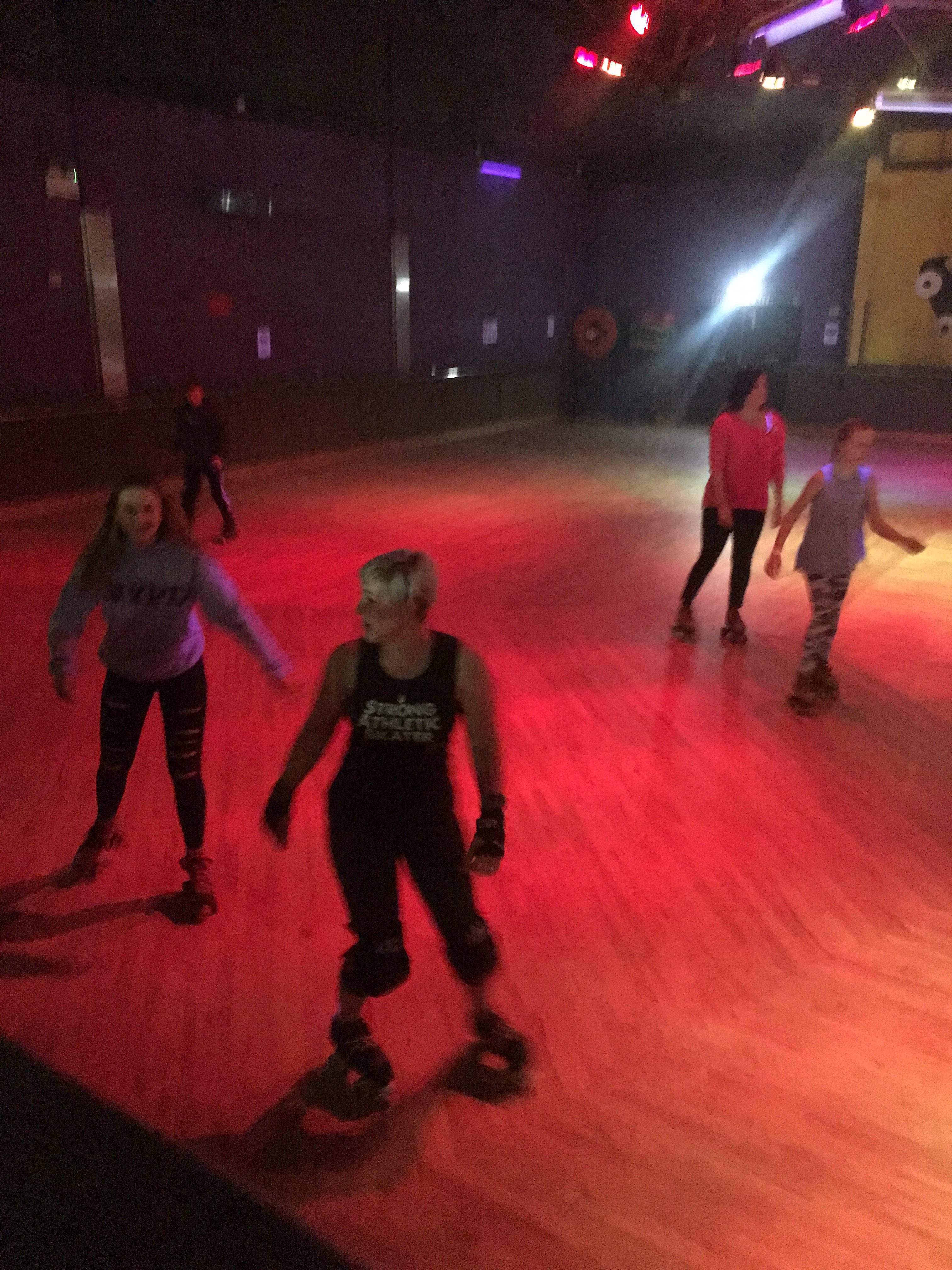 Had beer
YEAH! Beer Festival day is one of my favourite days of the year. Mr LLL and I like to take a day off mid week and go to the beer festival in an afternoon session, and this year Friday was the day.
We're CAMRA members, mostly for the sole reason that CAMRA members get to skip the huge beer festival queue AND get in free. The membership fee is totally worth it for that smug stride to the front of the queue past all the foolish non-CAMRA members so we can be drinking beer while they're all still waiting outside. FOOLS!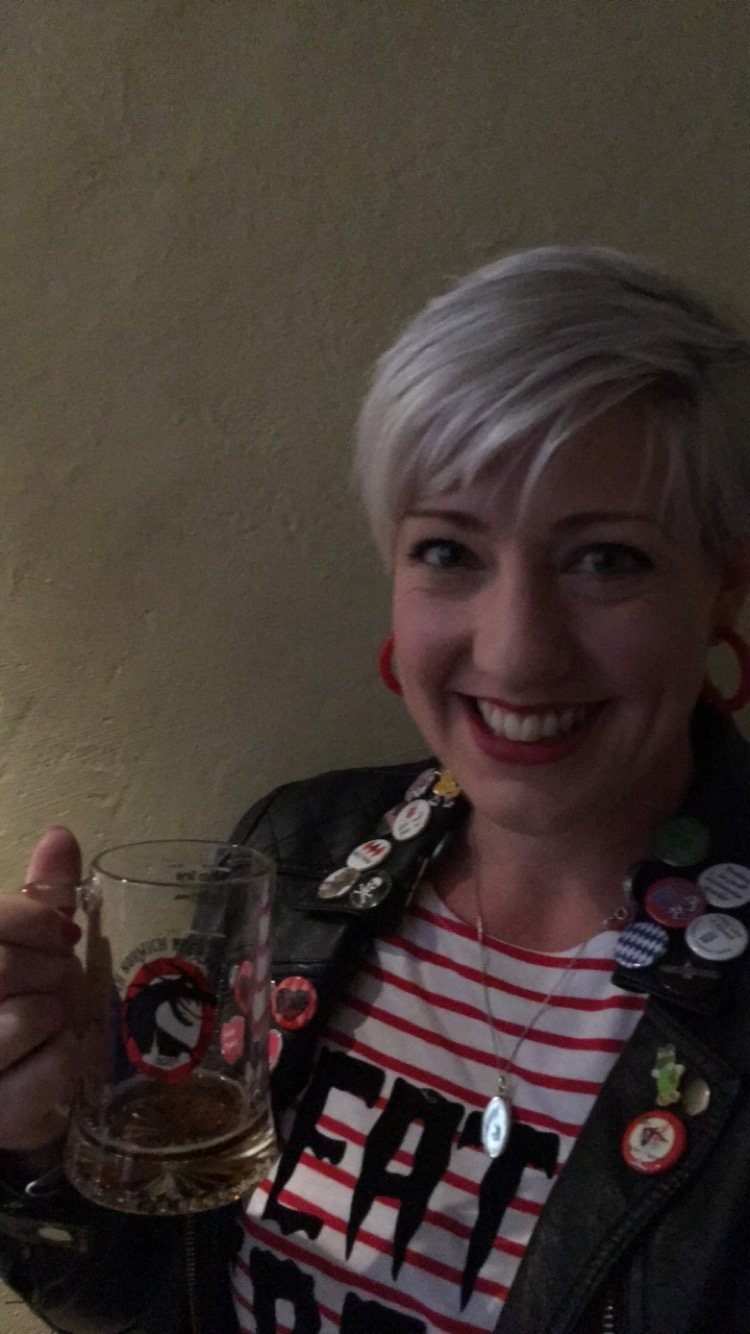 P.S, that top is c/o Joanie Clothing. It'll be on the blog soon, but you can get 20% off till Tuesday with the code TREAT20, I just thought I'd mention it!
Got back in the Roller Derby zone
Next week I'll be returning to training, so in an attempt to remind myself what really being on wheels on a decent floor was like I signed up to ref a mens game yesterday.
My skates are a lot more rolley than I remember. I soon got back in the swing of it though and am super excited to get back to training.
I'd forgotten about helmet hair though.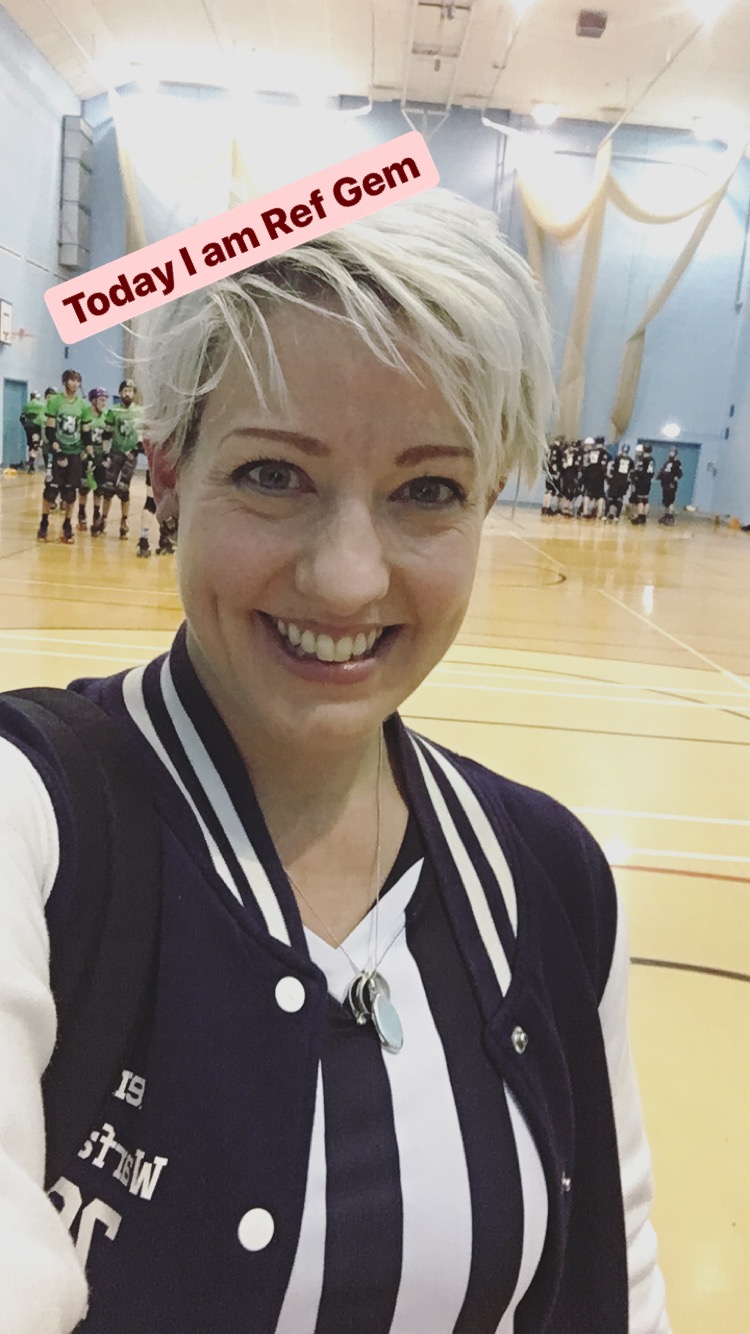 Saw Art
Finally, last night a quick turn around post-game saw me visiting a solo exhibition by my friend and teammate Kaitlin Ferguson.
The exhibition is installations and artwork inspired by mountains and has some amazing pieces. I am super proud of her.
If you're Norwich based you can pop by till the 30th October and have a look, and buy some art if any of it tickles your fancy.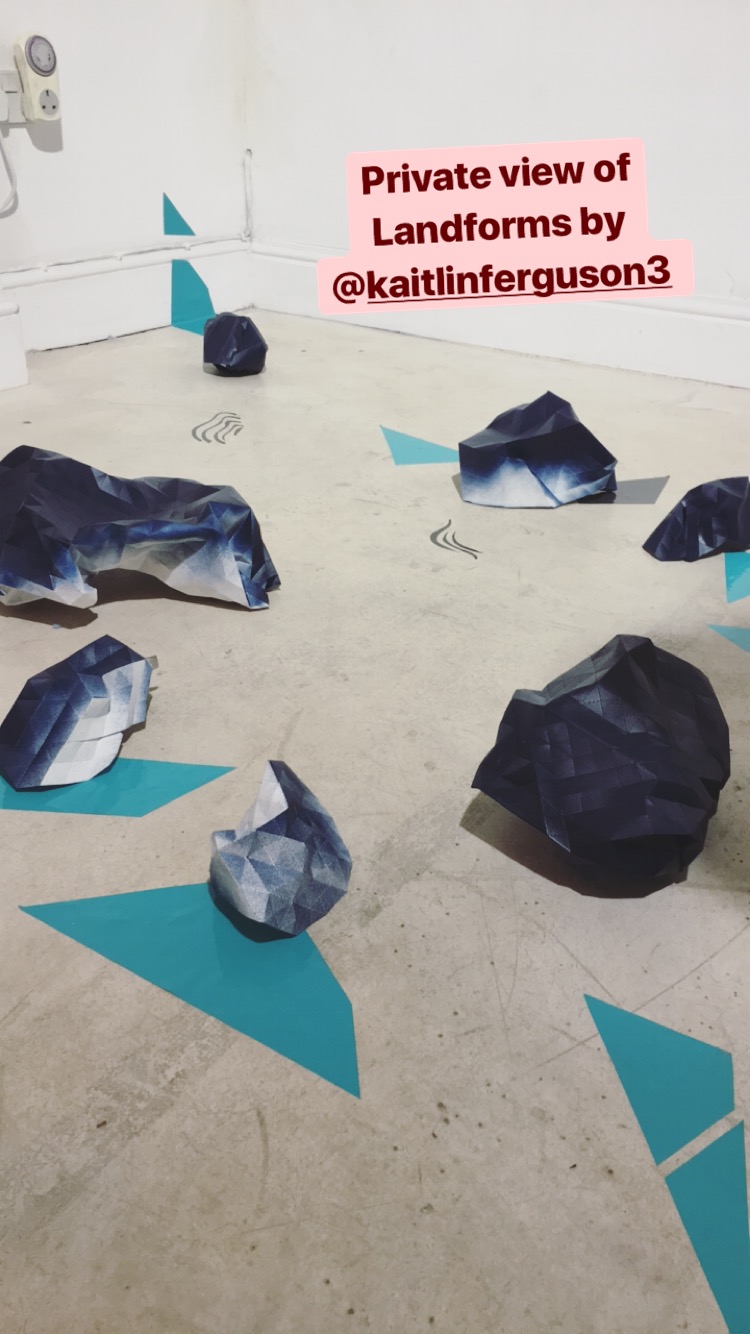 And that was another week in my life, that was actually quite action packed now I come to think about it.
Maybe next week will be more boring?
How was your week?