This post is produced in collaboration with Maltesers® Luxury Chocolates
So if you follow me on Facebook you may have seen me promise you some exciting chocolatey news. Or possibly you didn't, but either way, today I am bringing you exciting chocolatey news.
Earlier this year Maltesers introduced their new luxury chocolates. They're like bigger versions of the Maltesers you get in Celebrations selection boxes, looking all sultry wrapped in polka dot packaging. They weren't easy to find, however. But, I have good (chocolatey) news! They are now available in Sainsburys for just £7 a box making them much easier to get hold of, and almost certainly my chocolate of choice for munching in front of the TV this Christmas.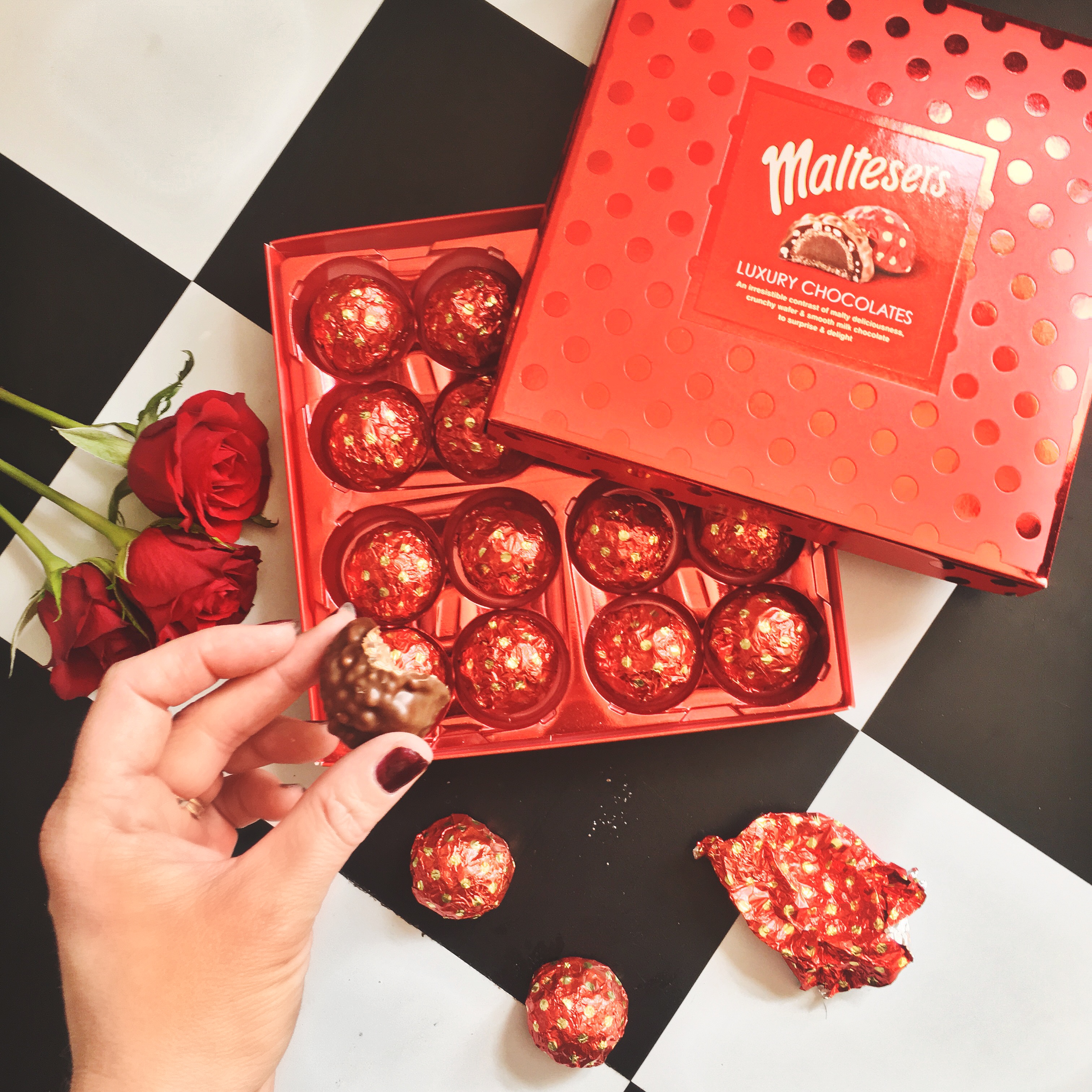 The other good news is that Maltesers Luxury Chocolates have also teamed up with one of my favourite vintage repro brands, Lindy Bop, to produce a limited edition Maltesers dress to perfectly match the polka dot packaging of the luxury chocolates.
Sod brown paper packages tied up with string.  Chocolate and vintage style frocks both rank pretty highly on my list of favourite things. So I think this is VERY GOOD NEWS.
I was lucky enough to be sent both chocolate AND a frock, so I can bring you news that they are both pretty darn good.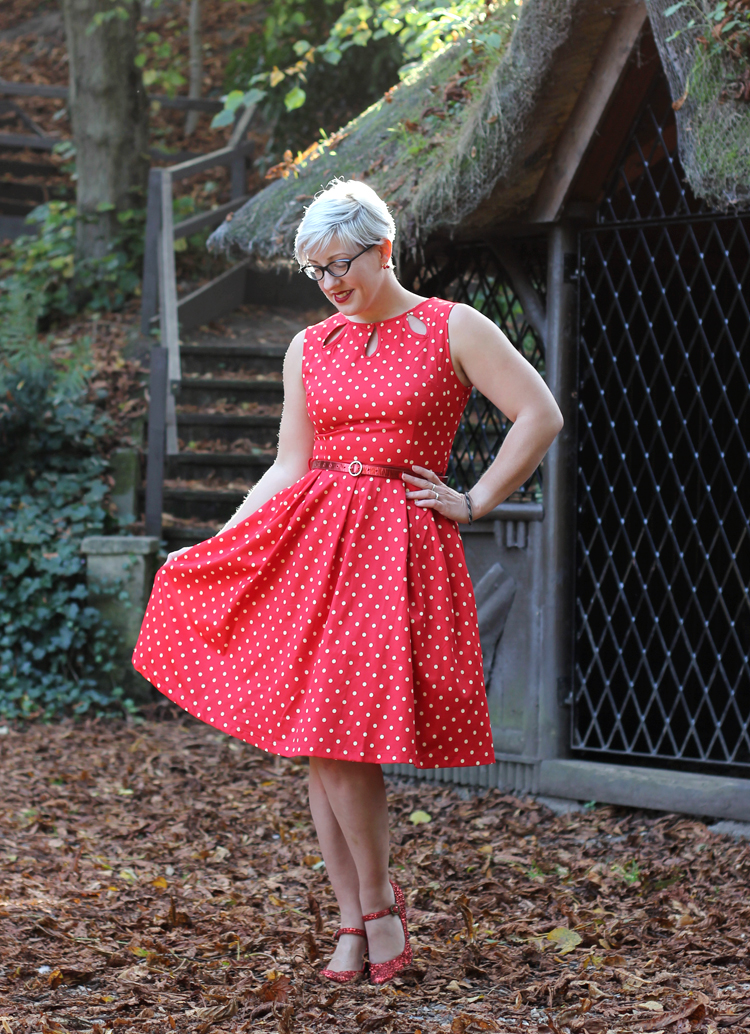 The Lily Polka Dot Dress costs £35, and you get a free box of Maltesers luxury chocolates with every order (while stocks last).
The dress is made from a kind of semi-matte satin fabric, which means it works for both day and night. It has a high neck, which is sometimes not very flattering on me, but the little teardrop cut outs all around the neckline make it work. I'm 5'4″ and it falls to just below the knee on me and is perfect for wearing with a small petticoat to give it a little oomf.
It also has an amazing red shimmery belt with it, which is why I decided to team it with my red glittery shoes.
Part of me wanted to go all rock chick and wear it with a leather jacket and sky high spiky heels, but in the end my inner pin-up won the battle and it was cats eye glasses and glitter all the way!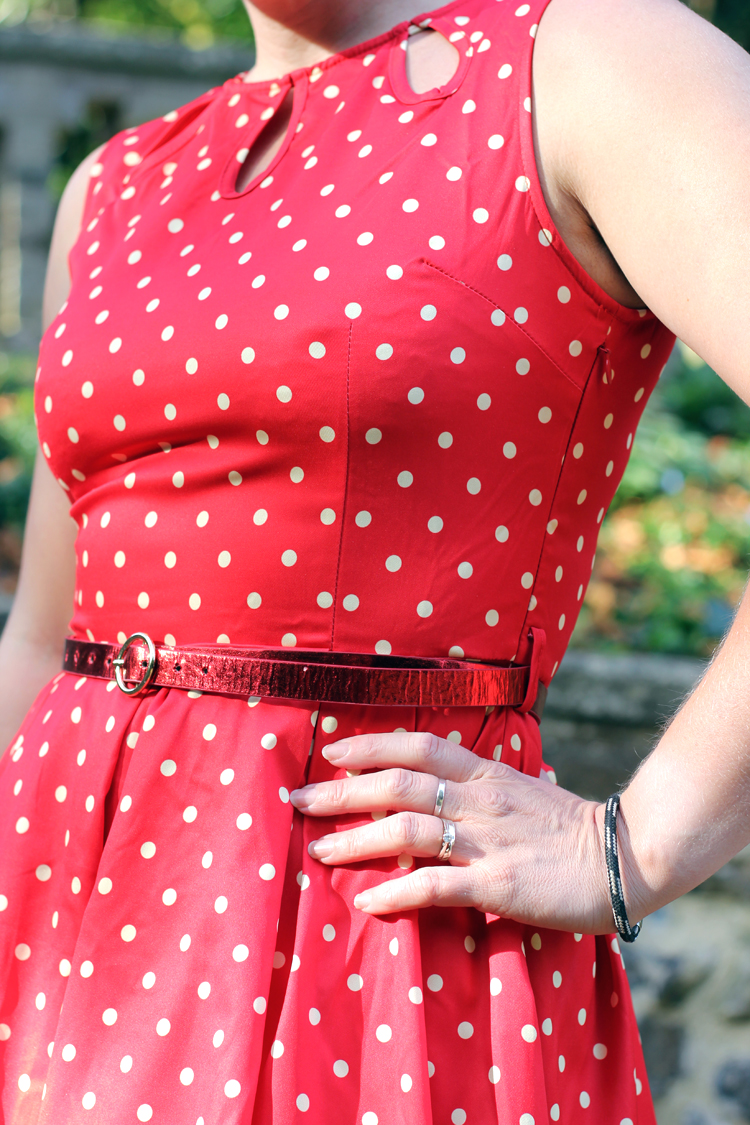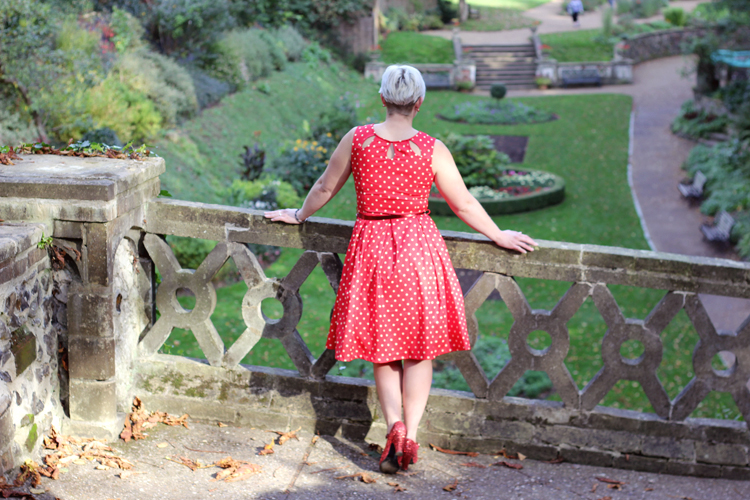 I should think it highly likely that you will see this dress pop up in the leather jacket and rock chick boots way at some point. I'm already thinking this will be an excellent addition to my Christmas wardrobe, so it's going to get plenty of outings!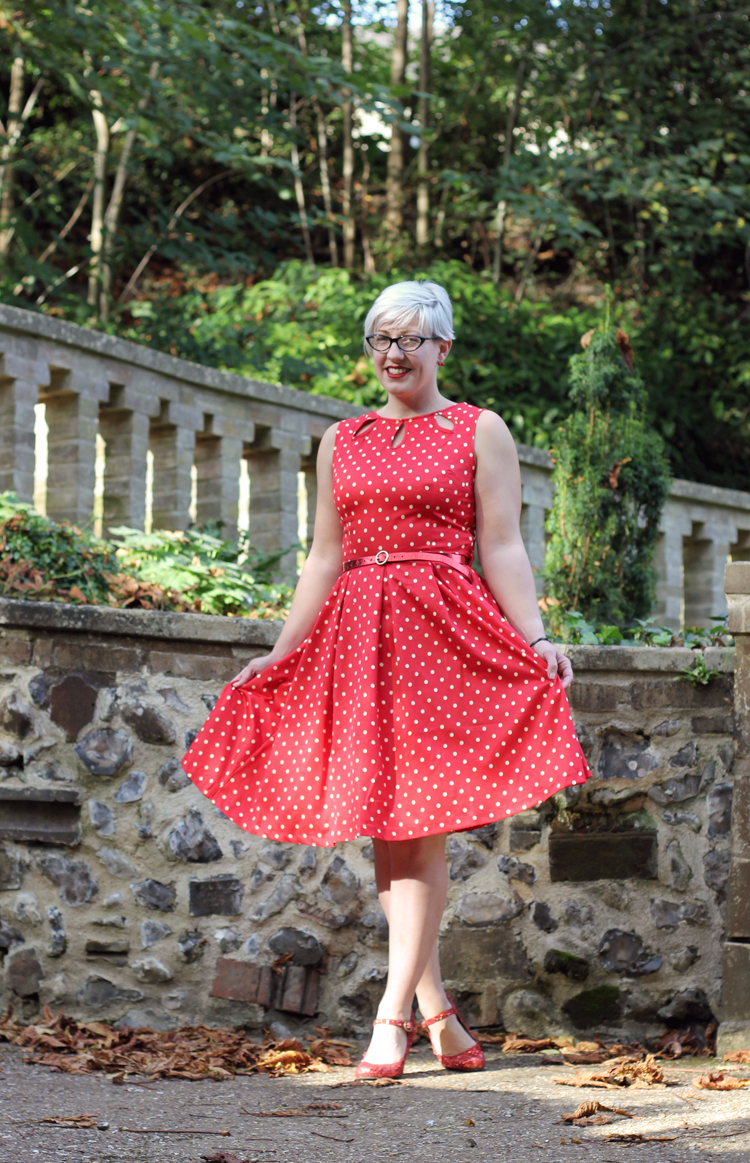 Maltesers Luxury Chocolates are available at Sainsburys, RRP £7.
The Limited Edition Lily Dress is available at Lindy Bop priced £35 and UK orders get a free box of Maltesers Luxury Chocolates while stocks last.