Hi there, happy Sunday to you all.
So far I have had a busy morning, but very shortly I am planning to transition that into a lazy afternoon, light a fire and watch Blue Planet.
I may also eat some chocolate, who can say. (I can say, I will definitely eat some chocolate.)
But before I get on with this vitally important plan, this week I……
Took many photos of Pugs
Srsly. My whole phone is basically photos of Pugs being adorable. I'm like the dog equivalent of those people who spam their Facebook feed with photos of their offspring with food smeared all over their faces. In my defense I would argue that food smeared children are only cute to their parents. Pugs in Ikea bags and hiding under tables are cute to a far higher percentage of people.
Anyway, I don't always spam my Facebook feed with them, I spam Instagram stories, and then save them up to spam you here.
Discovered Ribena Winter Spice
I used to love the Bottle Green spicy red cordial, whatever it was called, but the last couple of years I haven't managed to find it in the shop. Then, I popped into Co-Op to buy some oats and spotted this stuff.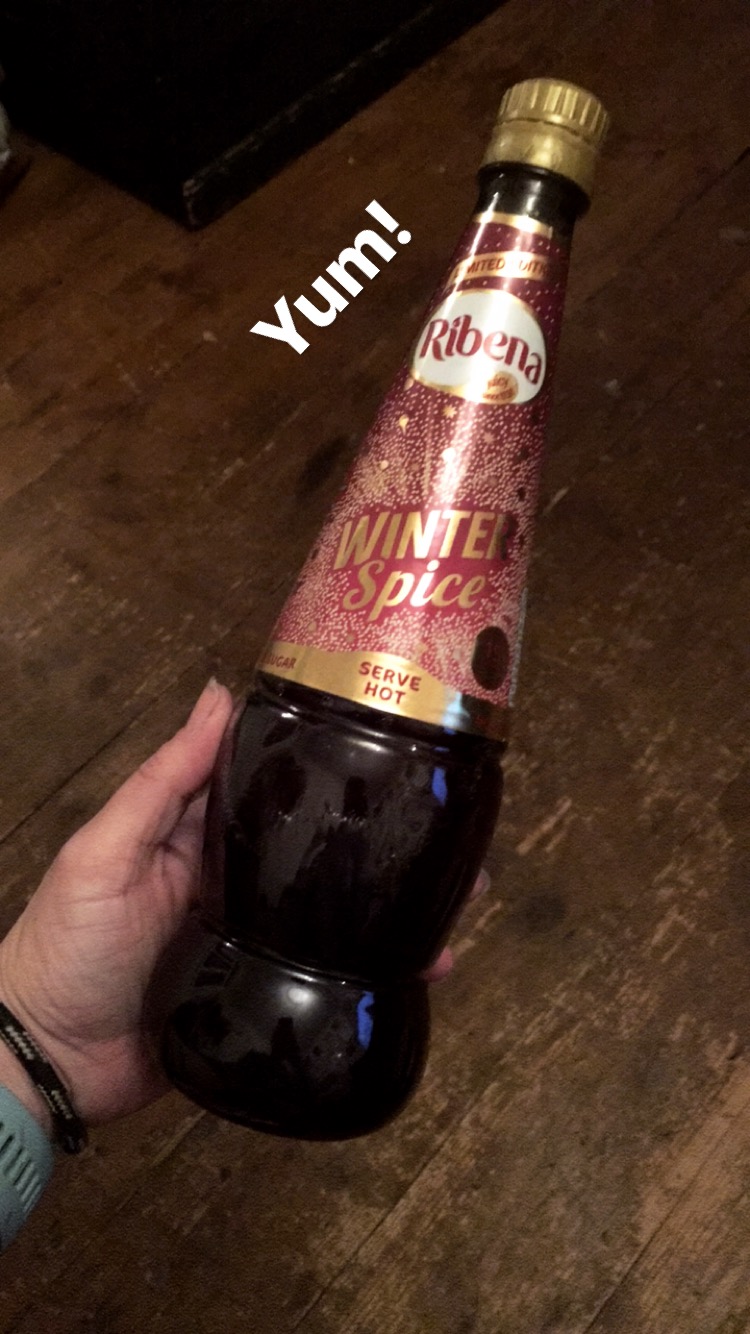 It's pretty darn good. And a fraction of the price of the Bottle Green stuff anyway. Now I can get festive with hot Ribena.
I also came out of Co-Op with a whole load of other stuff too, which is why I do my shopping online. Impulse control is not my forte.
Dyed my hair
I always leave it too long because it takes so much time, but I always feel so much better with freshly bleached hair.
In future I may make Sundays hair dyeing day. Because if I do it mid-week then invariably the door bell will go and I will have to take delivery of a parcel looking like this.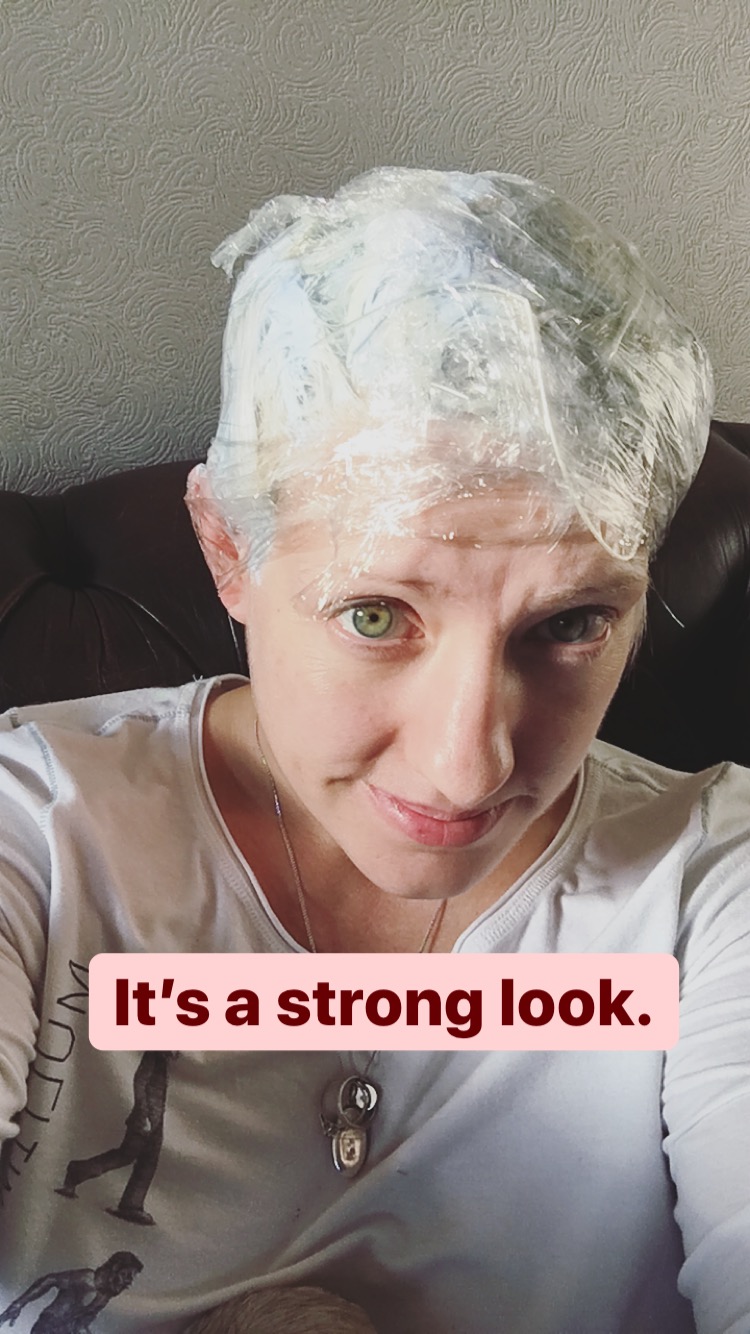 Took a day off
I'd just been feeling a bit ground down. Self-employment is great but I'd started to feel like I hadn't had a day with no obligations in ages and I was just more mentally exhausted than physically. Wednesdays tend to be a quieter day for me, so last Wednesday I took a duvet day.
I didn't actually spend much time under a duvet. Instead I decided to go out for lunch at Wetherspoons, which felt weirdly decadent, considering it was just a Wetherspoons. By 3pm I was home with a fire lit watching Harry Potter (whilst wearing Harry Potter pyjamas, obvs) and snuggling Pugs.
It was nice. I should do it more often.
Found the best Christmas Sandwich EVER
I'm a big fan of a Christmas sandwich. In fact, I'm a big fan of sandwiches in general. Frequently I have had cause to complain quietly to myself about my general disappointment in the lunch time sandwich offerings from Sainsburys.
Well, I take it all back because yesterday I found the best Christmas Sandwich in the world in Sainsburys.
It was called a brioche bun containing a standard turkey/bacon/cranberry/stuffing  combo, but it was called a "Snow Globe" and came in a dome shaped box. Frankly this would have been enough to sell me on it, but then I spotted that there were TINY SILVER STARS ON THE BUN.
MY SANDWICH HAD STARS ON IT.
THIS MADE ME EXCITED ENOUGH TO TYPE THIS ALL IN CAPS!
They're actually baked into the bread, I don't know what wizardry makes that happen but it is officially my favourite Christmas sandwich.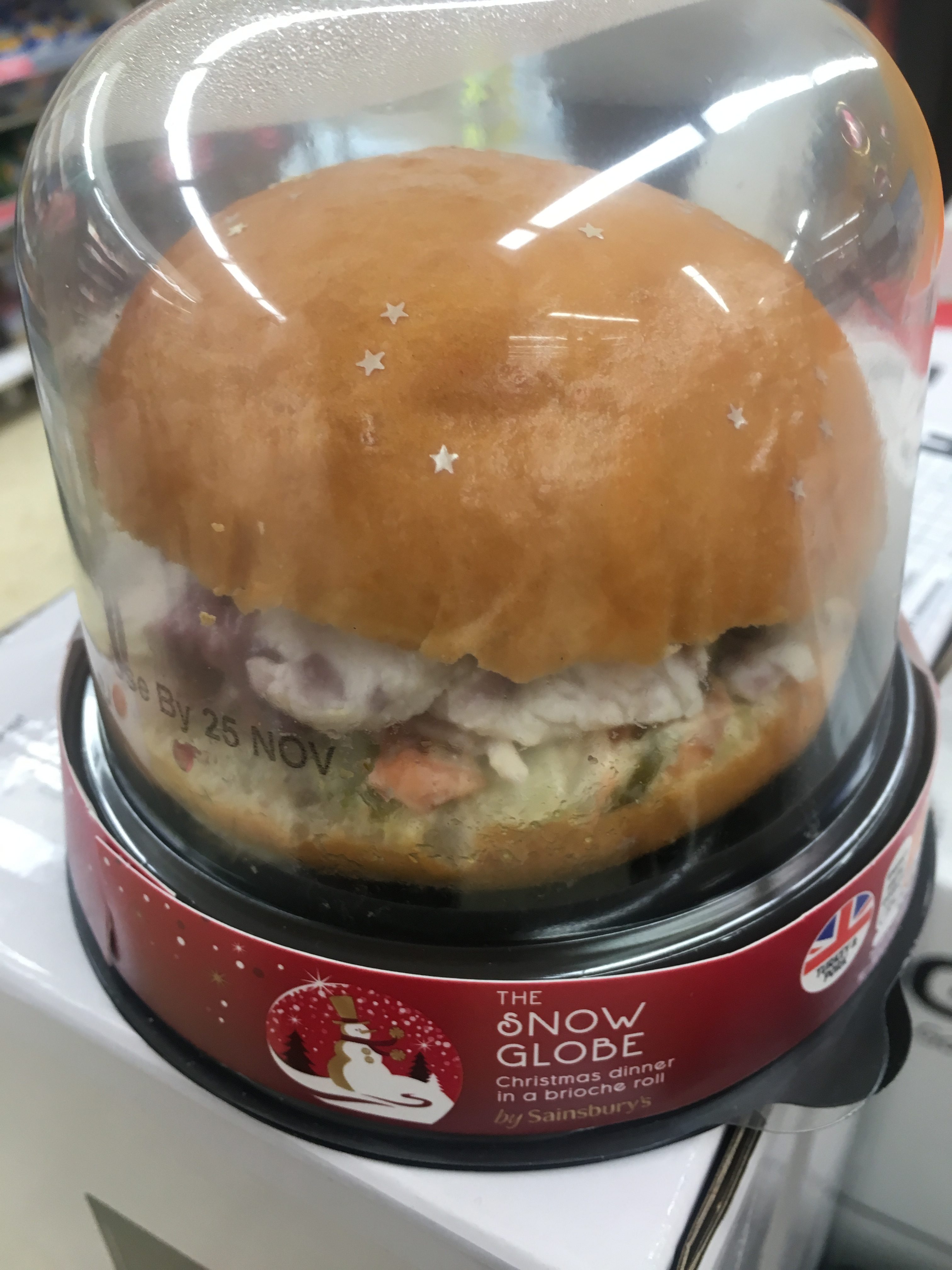 Played Roller Derby
Oh yes, it's time for that again.
After taking October off the Brawds are back to training to prepare for next season going into Tier 2 of British Championships.
Yesterday was our last Brawds game of the year, but our first of the new season. We played the super tough Brighton Rockers.
Brighton is very far from Norwich, very far, but its worth the trip as they're an awesome team and great to play.
We were playing short for the first time ever, for me, as several of our team had prior commitments. We went out strong and took an early lead, but despite fighting really hard we couldn't hang onto it and ended up losing 198-116.
I'm not going to say I'm not disappointed that we couldn't hang onto that lead, but we fought hard, and there is a lot for us to learn from it going into next season. Onwards and upwards!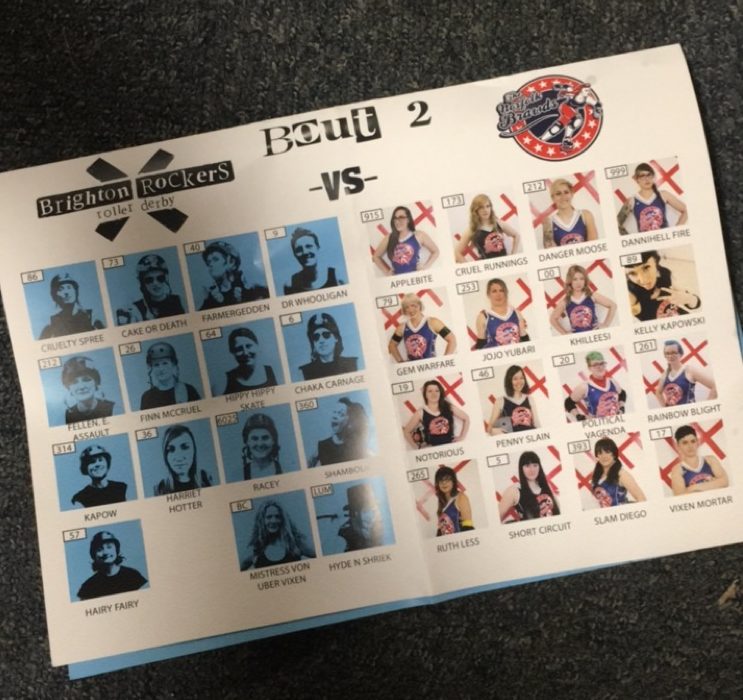 How was your week?