Hello! Happy Clocks go back day!
I WOULD have got an extra hour in bed this morning, except Mr LLL's watch doesn't automatically change itself, so at 6am he was up making coffee, and at 7am he was catching hail at the window and throwing it at me, till I pointed out that I COULD have still been asleep as it wasn't, as he thought, 8am, which frankly is still barely a respectable time to throw hail at someone on a Sunday morning.
Anyway, the upshot is, that I was awake quite early today, but that's ok because all I have planned for the rest of the day is sitting by the fire eating crumpets, because this has been a busy week!
So, this week I….
Lost a Beer Card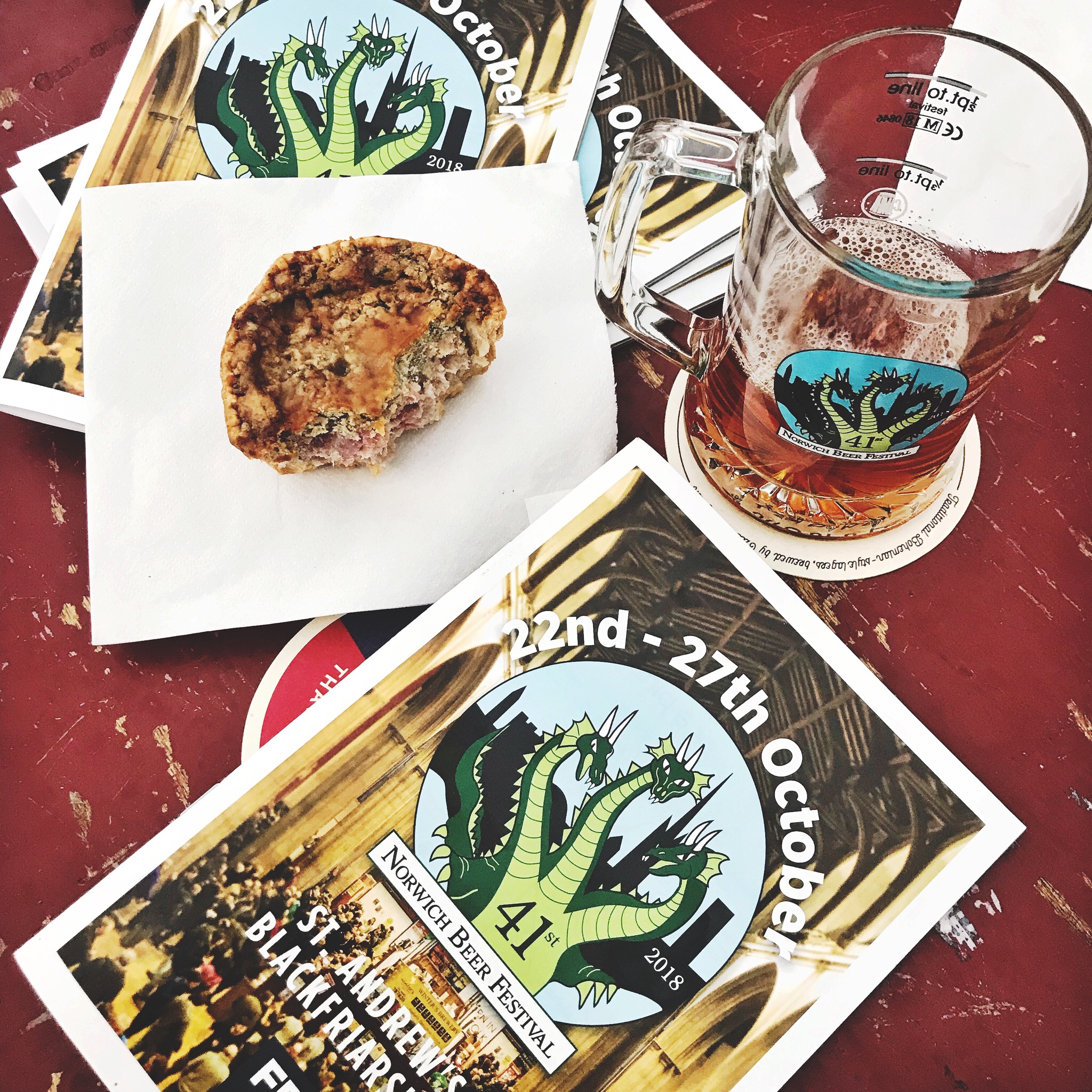 Yes, Tuesday was beer festival day. One of the best days of the year. Mr LLL and I always pick one weekday when the beer festival is on to visit the lunchtime session, drink beer, eat pork pies and otherwise have a jolly good time.
This year was even better as my Mum & Dad came to visit too.
My Mum isn't a big beer drinker, but she found some nice ciders and fruit beers. I won a t-shirt on the Tombola and we ate pork pies. Then I took our last 2 beer cards to get myself another beer, one had 10p on it, the other £10. I had them in my hand, I put them between my teeth to wash my hands, then I walked over to the bar, and realised I only had 1 card and, obviously, it was the 10p one. I immediately retraced my steps, but the beer card was not to be found. In 10 years of going to the beer festival I've never lost a beer card, and I felt pretty distraught, that was REAL MONEY! I only hope that whoever found it put it in the charity box rather than keeping it.
After that trauma we visited a new Irish Pub just opened in Norwich called the Butcher Bhoy where we had Guinness and sandwiches, then we had a nice afternoon pint with £1 off in the Ribs of Beef, then we went home, walked the dogs and were tucked up in bed by 9pm.
I don't get to see my Mum & Dad often as they live in Kent, so it was lovely to get them all to myself for a day! My Dad currently has a dislocated shoulder and a broken wrist after a dramatic gold buggy incident, so we were lucky they could still come!
Had a Mini Primark Shopping Spree
For the rest of the week we had Mr LLL Mum and Niece visiting from Aberdeen. See, I told you it was a busy week.
We went for lunch, then, as Primark was nearby, his niece and I popped in for a look round. I feel like I haven't been in an actual shop for a million years and whilst Primark did not have the black roll neck jumper I was hoping to find, they did have a great selection of Harry Potter bits, which meant I accidentally bought a Golden Snitch hairband and a Hogwarts wallet. Oh, and for good measure, a handbag shaped like a cat. Best thing is, as it was Primark the whole lot only cost £15.
Picked Up a Pumpkin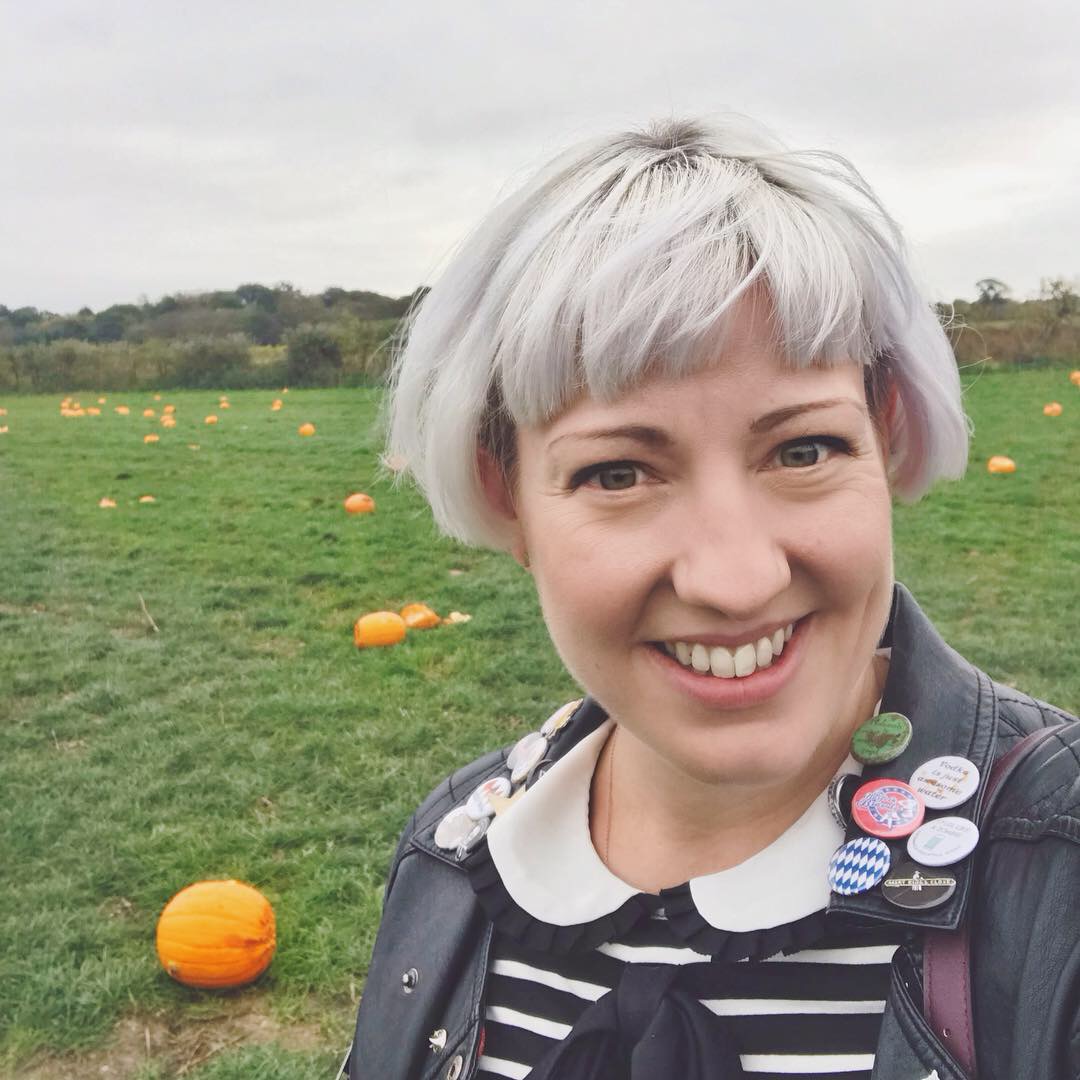 Last week I discovered that a farm just up the road from me had a Pick Your Own Pumpkin patch. The farms been open as a fancy farm shop for years, but we've never got around to visiting it, but the draw of Pumpkins was strong.
We took Mr LLL Mum and Niece up, visited the cafe for a hot chocolate and a peanut butter brownie, bought award winning sausages in the shop, and picked up some fun decorative Pumpkins.
I believe the Pumpkin patch is now closed, but they do still have Pumpkins and Squash in the farm shop.
Went to the Seaside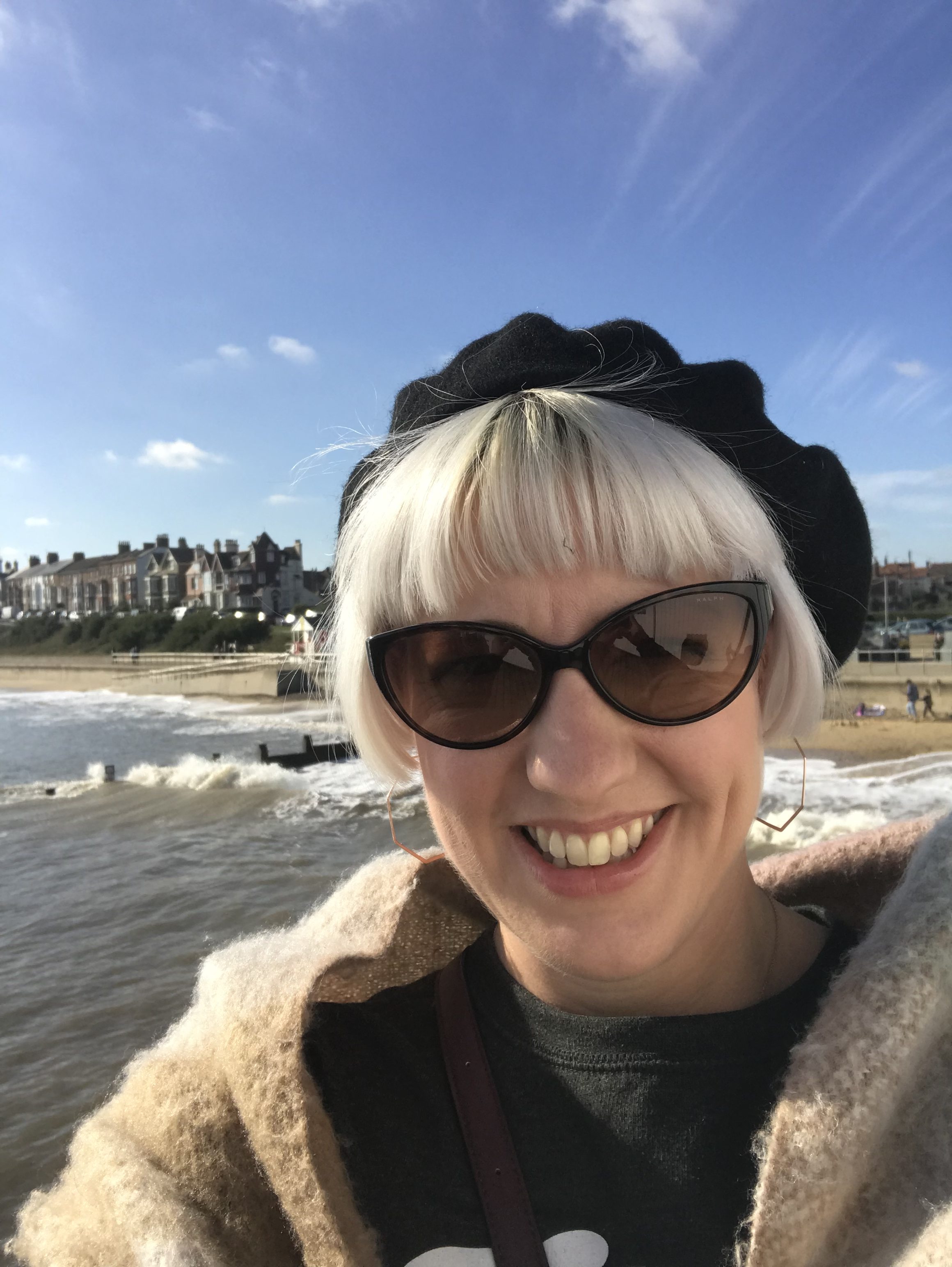 When family are visiting, you do fun things. So on Thursday we drove everyone to Southwold.
Southwold is a very smart seaside town. This no Blackpool or Great Yarmouth. You won't find the seafront lined with neon arcade machines. There is a small arcade on the pier, but otherwise, it is lined with tea shops, craft shops and a fabulous automation arcade with silly games and machines, including this one, if you fancy getting fit.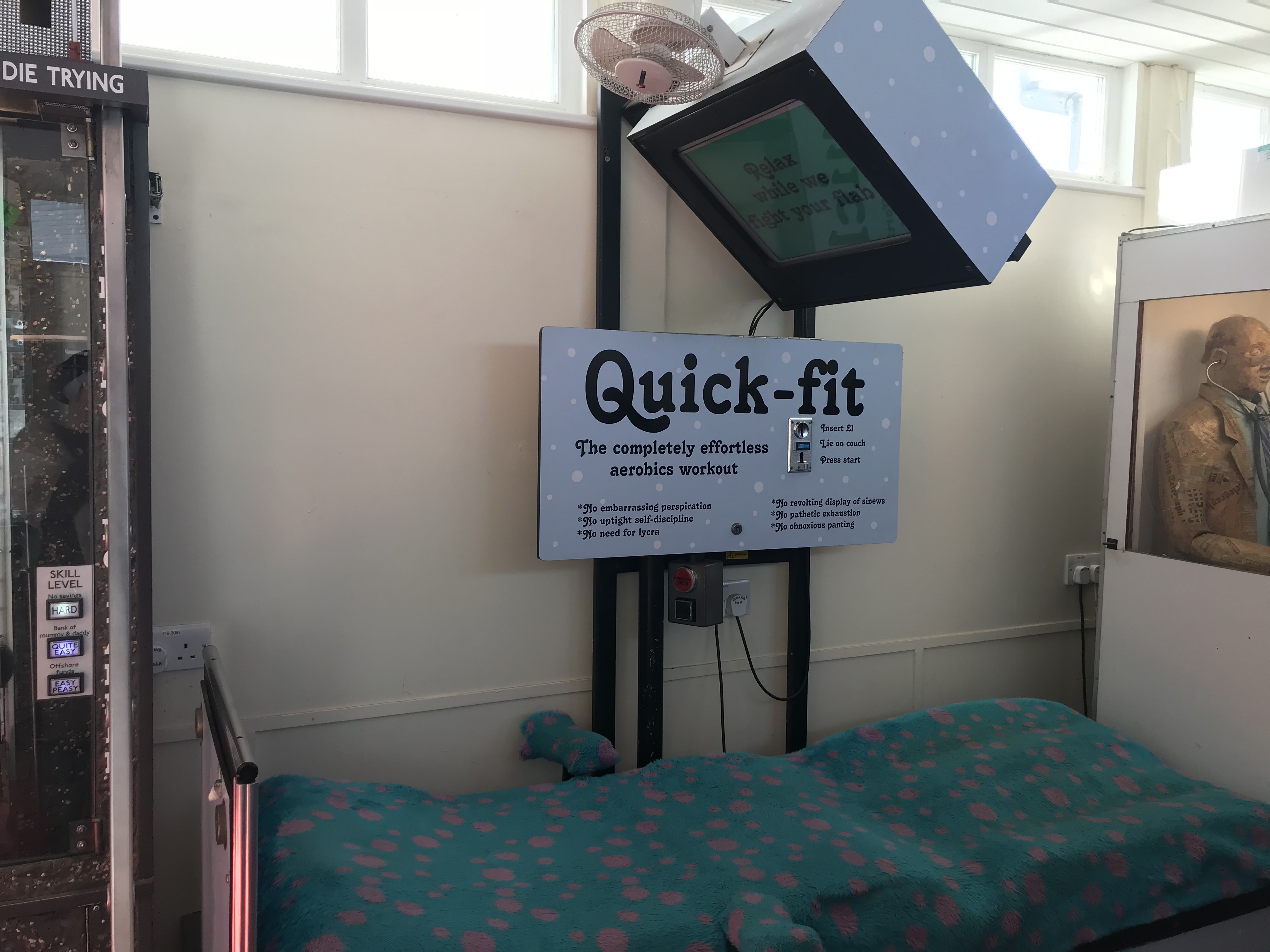 We had fish and chips, then we walked up to the town centre, visited some shops, bought some cheese, tasted some gin in the Adnams shop and then wandered back to the car.
All in all a very pleasant day out.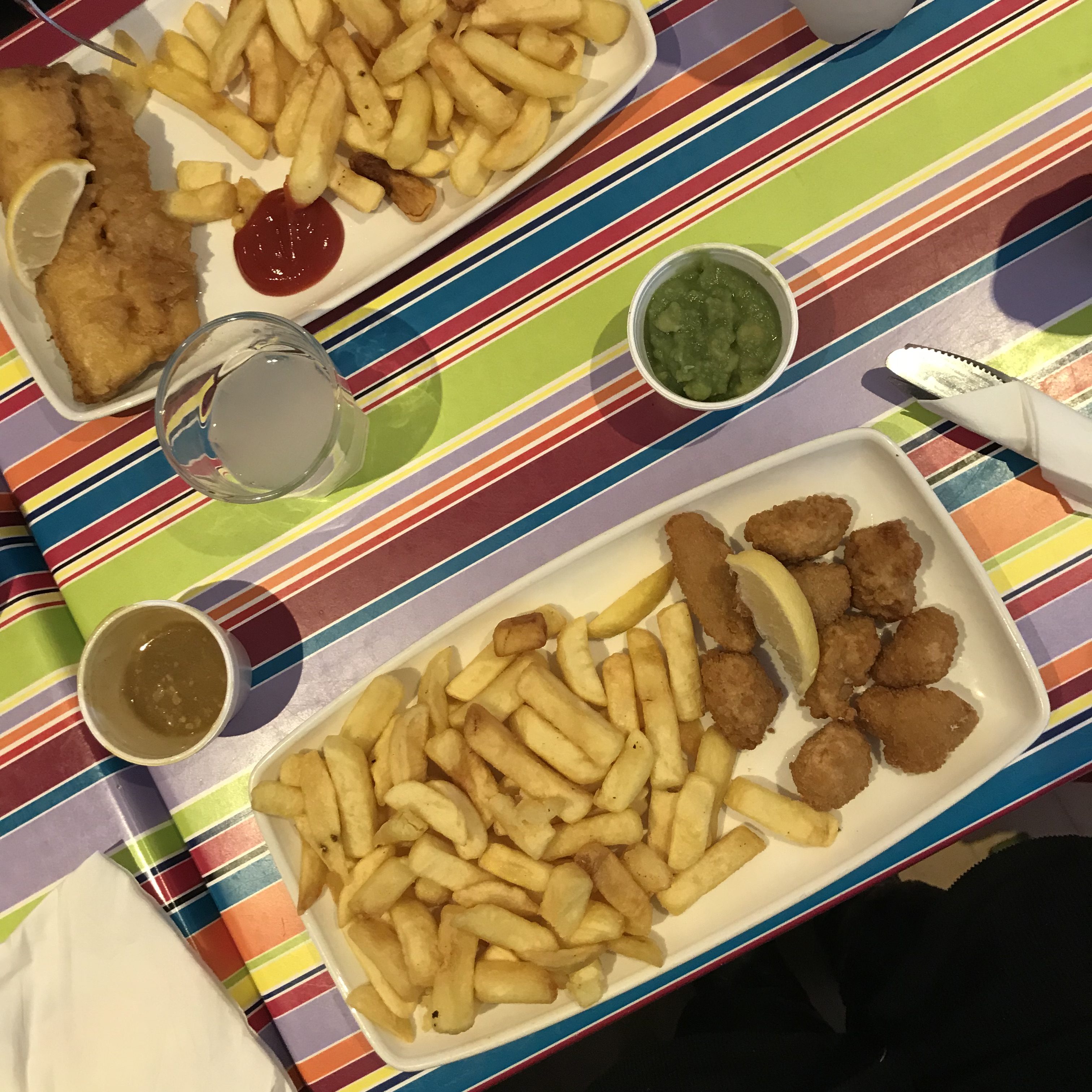 Had a Very, Very Long Day
To finish off this very busy week on Saturday I leapt in a car with my teammates at 7:30am and travelled for 4 hours down to Portsmouth for a Roller Derby game.
I was feeling a little wary of my poorly sprained ankle. It started to ache quite badly into the second half, but I bravely ignored it, before pestering the medics for an ice pack as soon the final whistle went.
And it was a celebratory final whistle for us, as we won the game quite decisively.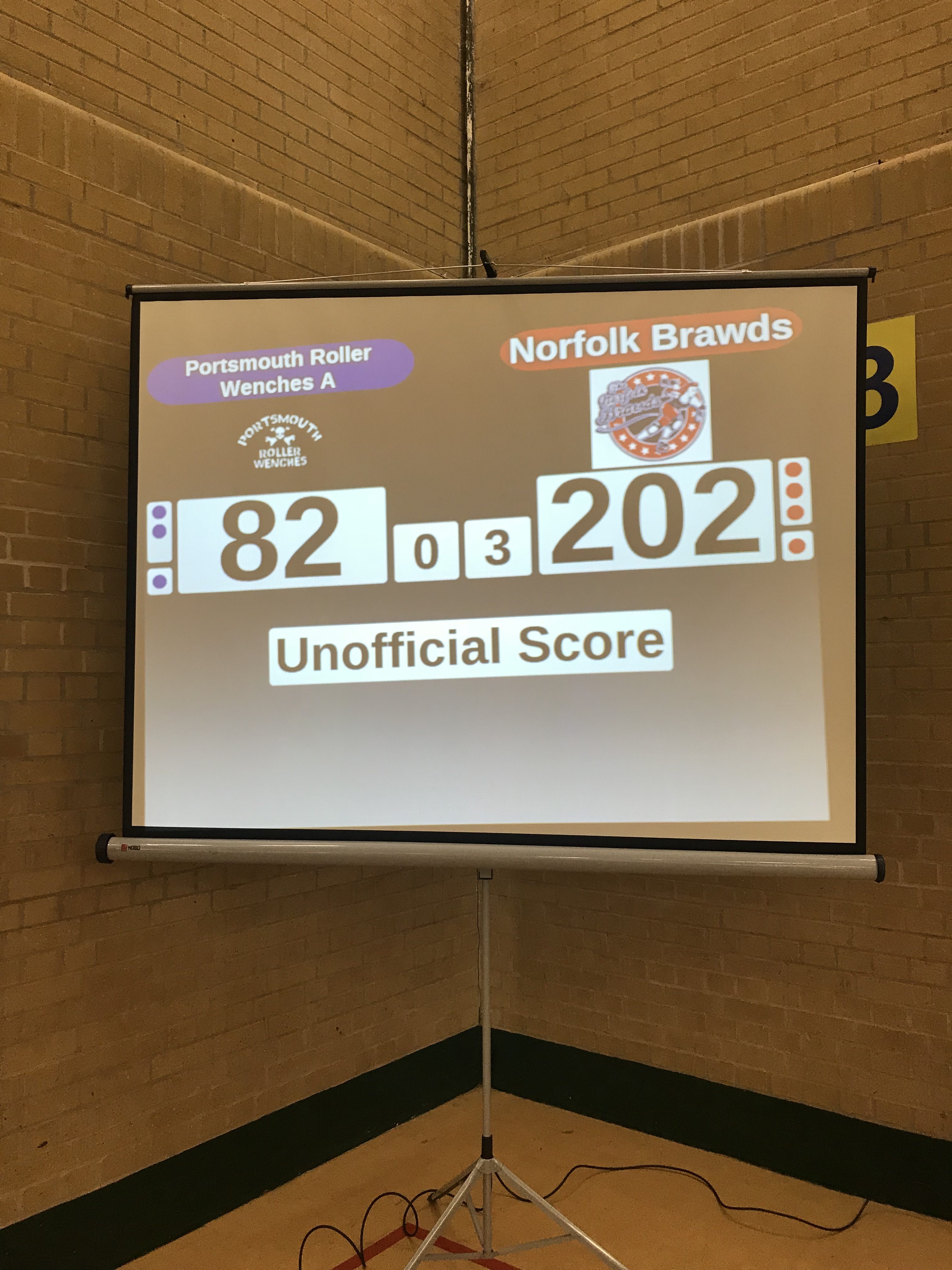 After our game we stuck around to watch our B team, the Black Shucks, take on Portsmouth's B Team. The game was tight all the way through, even though the Black Shucks had a very short roster, but in the end some penalty trouble allowed Portsmouth to pull away and win the game 235-162.
I did have cake though.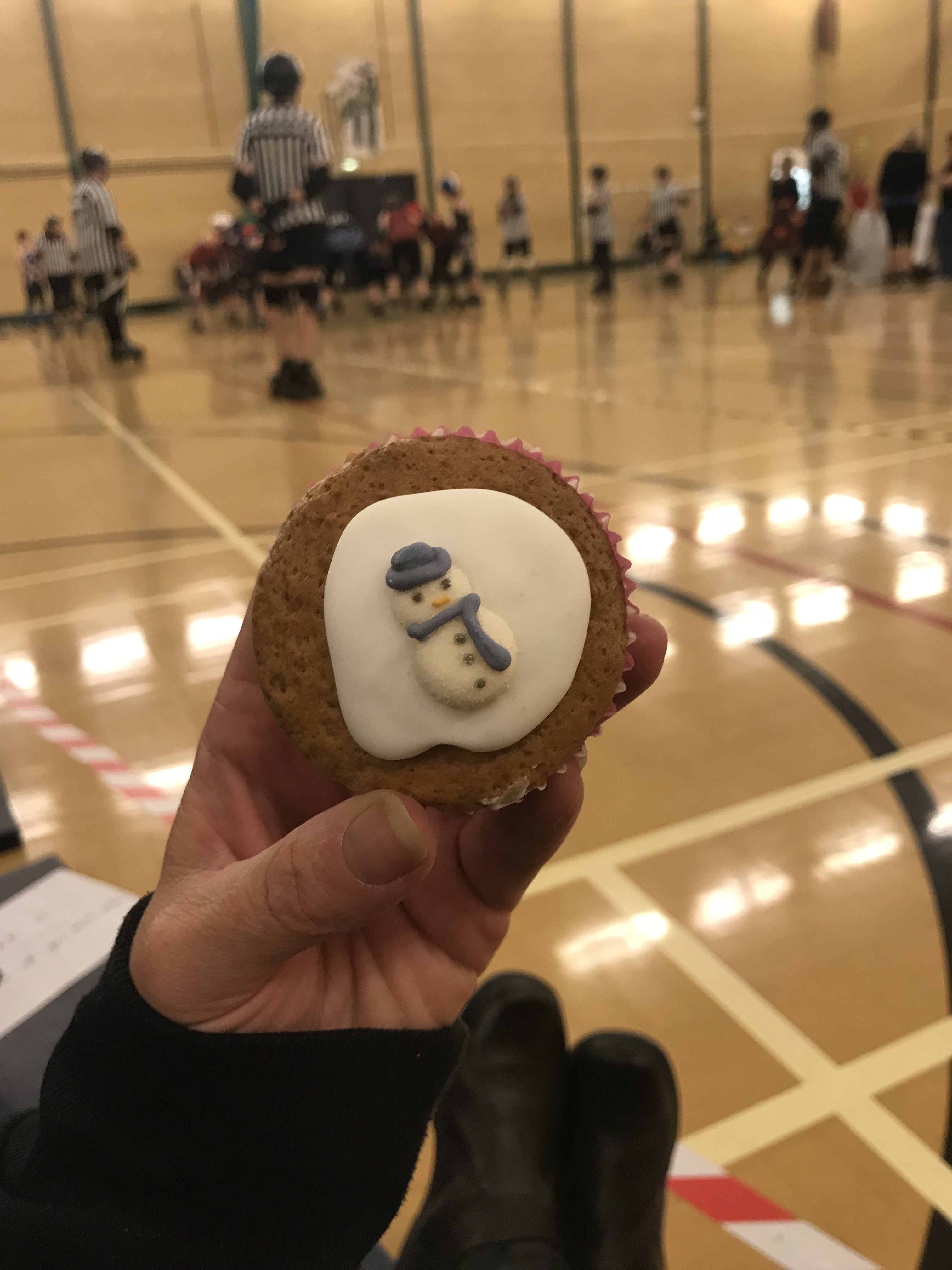 And then we spent another 4 hours in the car on the way home, broken up only by a Starbucks Maple Latte.
And that was the end of a super busy and action-packed week in my life. How was your week?