I would say that one of my hobbies right now is maintaining as close to my ideal standard of life as possible while spending as little money as possible.
With 2 of us self-employed in the house, income can sometimes be, shall we say, a little unreliable. We do ok, but considering my "ideal standard of living" would probably include drinking Champagne a lot more than I currently do I need to find ways of topping up my income, or getting things for a lot less money than they normally cost.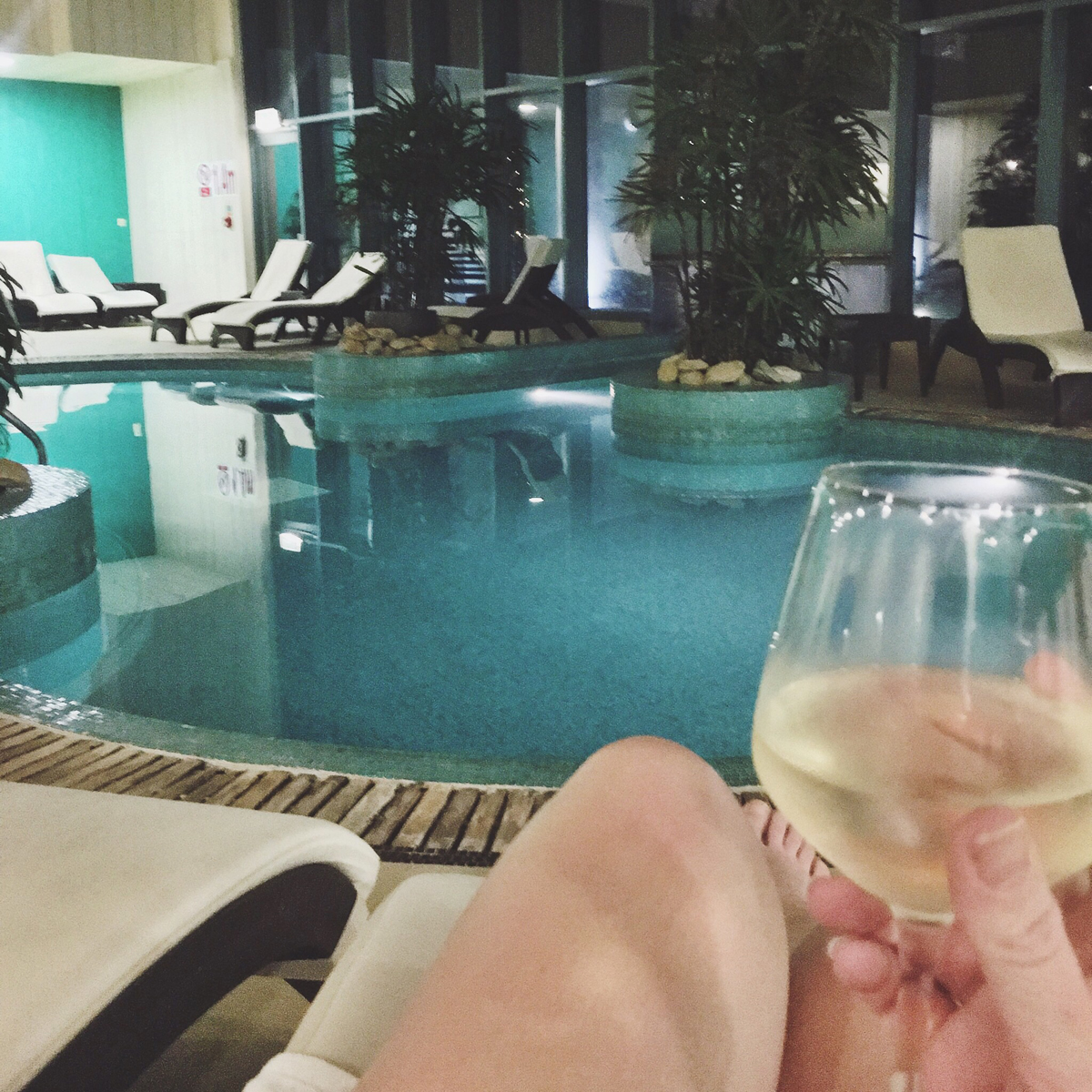 Which is where todays post comes in.
Below you will find a list of links to places that I genuinely use myself to save money, or make money. These are all my referral links, which means that if you use them to sign up, I'll likely get a bonus (which I'll tell you about below) and for many of them there are also sign up bonuses for you.
I hope you find them useful!
I have to start with Swagbucks as it's one of my favourite ways to make a bit of extra cash. You earn Swagbucks by completing surveys, shopping online and watching videos (or leaving them running on your phone while you do other stuff. Shh)

There are varied sign-up bonuses (check the "Swag Ups" section). I got a £10 bonus when I made my first shop purchase of over £25 and shops you can earn SB on include My Protein, ASOS and even Travelodge. I get 300sb when you sign up, which is about £3, plus 10% of any Swagbucks you earn.
It takes a bit of effort, but there are lots of bonuses available and Swagbucks build up quick. I've earned at least £50 a month since October last year.
Quidco is a classic cashback site. You shop and you get a percentage back in cash. It's cashback rates tend to be higher than shopping through Swagbucks, so I mix and match depending which one has the best deal. Quidco takes longer for the cashback to be approved, some around 3-4 months whereas Swagbucks is normally just 32 days.
When the cashback is approved minimum cashout level is just £1 and you can withdraw to paypal, or you get a small percentage bonus if you take it as vouchers for assorted stores.
Quidco also has a great referral scheme, sign up using the link above and when you earn your first £5 cashback we'll both get £10.
Quidco offers cashback on Joanie Clothing, which is a great bonus, as well as Dresslily and My Protein among many others.
Sticking with the surveys theme for now, the last one I recommend is YouGov. You've probably seen YouGov survey results used in news stories and the like, so signing up for this one gives you the satisfaction of being able to say you contributed to whatever statistics they're spouting this week.
YouGov is not going to make you rich, you earn around 50 points for completing a survey and you can cash them out for £50 in cash when you reach 5000 points. In 9 months I've got around 3,500 points. For some people it may be more, or less, depending on their profile. The advantage of YouGov, however, is that you only have to bother with it when there's a survey that suits you.
YouGov will email you a link to your survey, which normally takes around 5-10 minutes, and you won't get kicked out half way through and get nothing like with some of the other sites.
Some of the surveys can be a bit rambling, covering multiple topics, I've done Brexity, funerals and what I watched on TV this week as well as randomly rating how much I like assorted celebrities (thankfully there was a "never heard of them" box)
Use my link to sign up and I get 200 points when you complete 6 surveys.
I am just slightly in love with Plum. It's basically a savings app that works through Facebook Messenger. You have to link your bank account to it, which makes some people nervous, but Money Saving Expert told me it was fine so……
It assesses your spending and takes small direct debits from your account when it thinks you have money. I've saved a total of £288 since I started using it around 8 months ago, an amount I would NEVER have saved without it.
I get £25 every time there are 3 successful sign-ups using my referral link. There's nothing for you on this one I'm afraid, but I genuinely think it's a great app, and you can always refer your friends!
Cleo is a chatbot similar to Plum. It can assess your spending and tell you if you're spending more in particular categories than usual, and similar to Plum you can set it up for automatic savings.
I actually don't use this for savings as I found Plum more user-friendly and easier to set up. Cleo does have a bonus, though, which is that you and your referrer get a free £5 just for signing up that you can withdraw from your "Cleo Wallet" as cash immediately. So it's worth looking at just for that.
Bulb is another company that I'm just a little bit in love with now. An energy company that provides 100% renewable energy AND saved me about £25 a month off my existing bill that I can spend on more exciting things. I love their app, and the sign-up process was smooth and kept me well informed.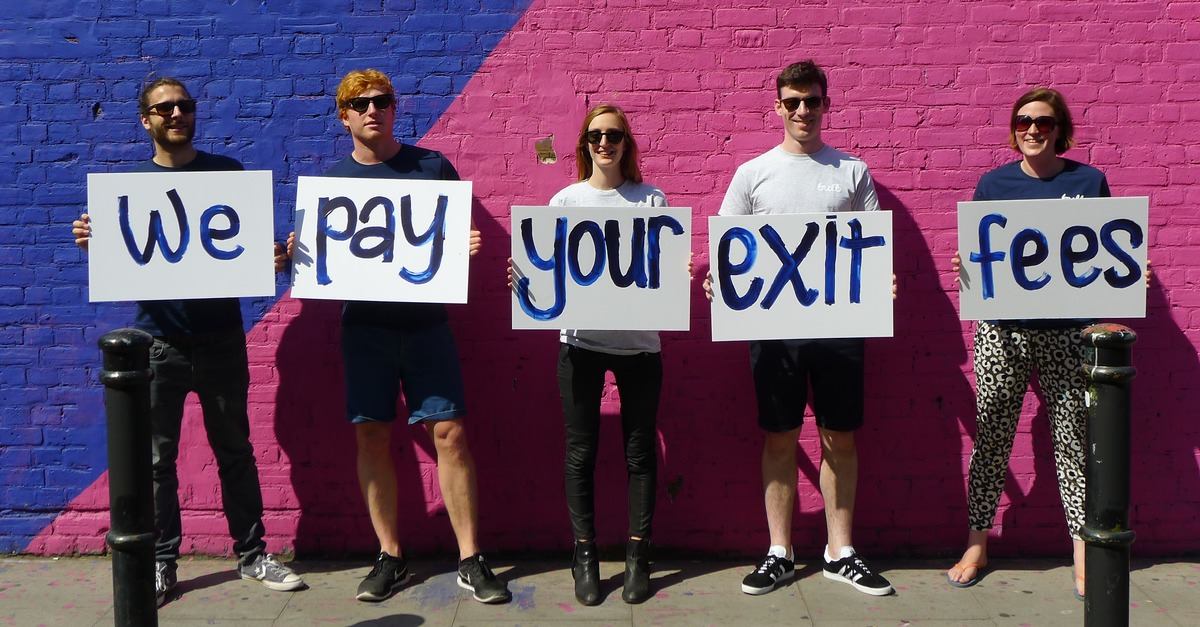 Using this referral link gives both of us a £50 bill credit. Having signed up I can tell you that you basically use that credit to reduce your Direct Debit for a few months, or you can call them and they will transfer any credit on your bill as cash to your bank account.
I started signing up for these wine clubs around Christmas time and there's a few of them, so they're a good way to get cheap wine.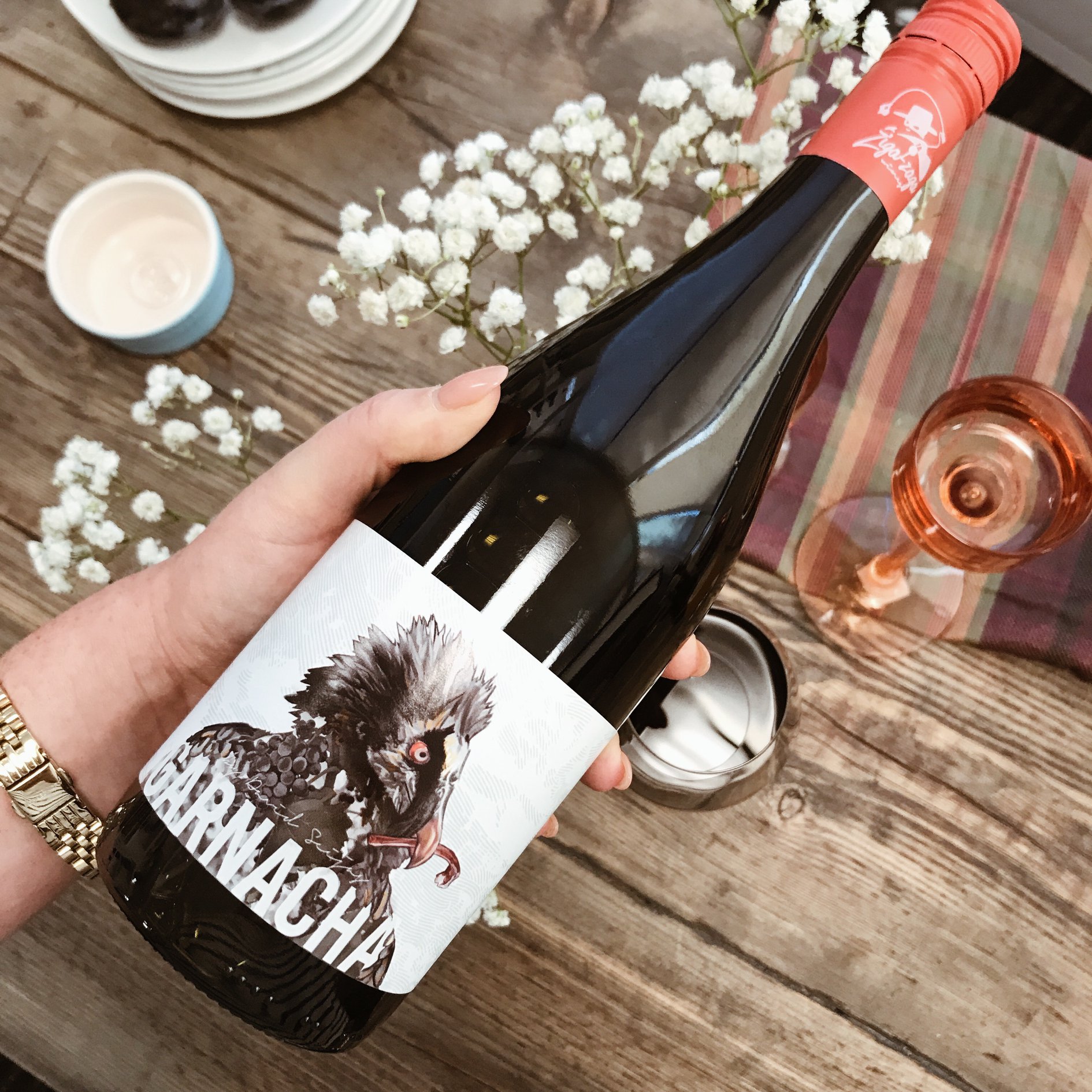 This link gets you £80 off a case of wine which translates to wine for about £4.50 a bottle. I'll get a £10 voucher towards my next case.
You'll be put in the queue to join the "Angels" club which is a little like a wine savings account. If you don't want to be a member it's easy to cancel and can be done online through your account.
Another wine plan with a discounted introductory case for you, again, it translates to around £4.50 a bottle, but you also get some fancy free wine glasses with it. Use this link and I'll get £20 towards my next case.
This signs you up to a wine plan that will send you a case every 3 months. It's a little more complicated to cancel than Naked Wines, they say you have to call them, but actually I sent them an email asking to cancel and they did so, no questions asked.
I order from My Protein a lot. I get big tubs of peanut butter with no added sugar, protein powders in fancy flavours, supplements like Creatine, vitamin D3 and Omega 3, and I'm also a big fan of their gym clothing. They have regular special offers with big sales and discounts, so don't ever buy anything full price, plus if you sign up to Swagbucks you can earn cashback on your future purchases too.
Sign up and place your first order of £40 or more using this referral link and you'll get 6 months worth of free next day delivery, plus I get a £10 referral bonus.
Still on the "cheap shopping" theme, gym kit can be horribly pricey, and last month I finally gave in and signed up as a Fabletics VIP.
I am possibly the last person in the world to sign up, but in case you haven't their introductory offer gives you two pairs of leggings for £24. Mine arrived early this week and they are excellent quality. Thick, squat proof material, high waisted and some nice prints. Plus I'll get £10 future credit if you order through this link.
They also have pretty good sales occasionally. Some styles are better than others, I recommend the highwaisted Powerhold 7/8 leggings particularly, I have 4 pairs now, 2 from the £24 introductory deal, and 2 ordered for about £15 each in the sale.
If you want to cancel your VIP membership you have to contact them via chat, but you don't have to place a monthly order, just remember to log in each month when they email you and put the order on hold.
I am what can only be described as an intermittent Glossy Box subscriber. I think the boxes are excellent value, and in months when I feel like treating myself they're a great way to do it and get a lot of bang for my buck. In months where money is a bit tighter I might want to be spending that £10 on beauty products that I know I need, like shampoo, or replacing my foundation!
If you, too would like to get fancy beauty products through the post in a swanky box and then cancel it every time you feel poor then you can get 20% off your first box subscription with this link, and I'll get a £10 credit, which is essentially one free box.
The boxes make excellent storage after you've used the products and you can also earn pretty generous credits for reviewing the box contents that you can use on Look Fantastic.
Last, but not least, is Tribe. A subscription box full of healthy sportsy type treats like protein powders and energy bars.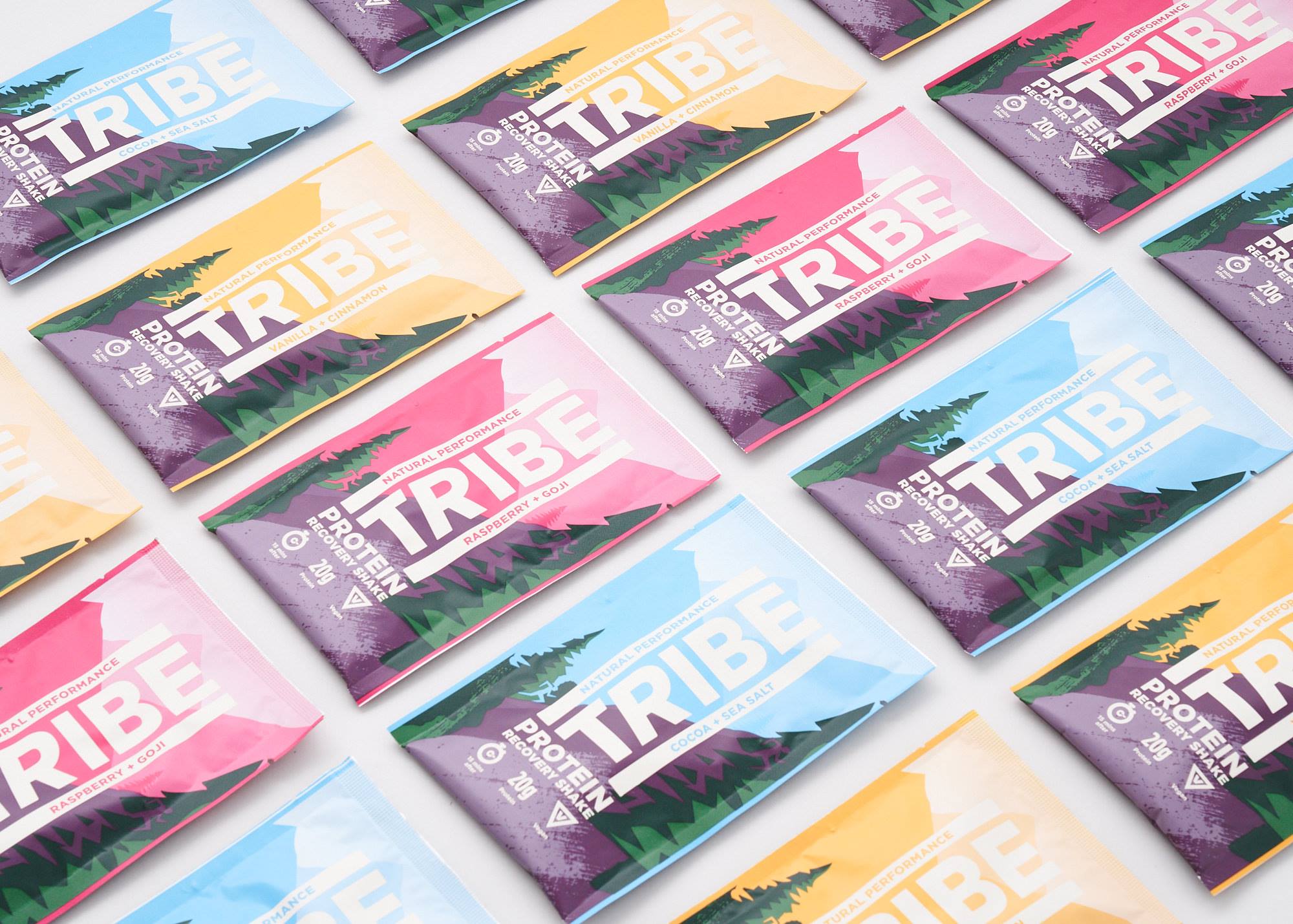 I get a monthly box of 6 products, one of the protein powders was horrid (Cocoa and Sea Salt, blurgh) but everything else has been lovely!
The subscription costs about £8 a box, but you can get £5 off your first box with my link and you can easily push back or completely cancel future boxes all online.
This link also gets me £20 off Tribe clothing, which I probably won't use, but is nice to have!
And that's my list of referral links for places I actually use! If you have any of your own referral links for places I haven't mentioned, feel free to let me know in the comments!