It's been a while since I've done one of these spotlights.
To be honest nothing was inspiring me that much. But yesterday I had a press release for Nancy Dee drop into my inbox.
I popped off to her website, and found it full of pretty retro style dresses, all made out of stretchy, comfortable jersey fabrics. To be honest I'm pretty sure I'd visited before, and then forgotten all about it. My bookmarks aren't very organised and as most of my wardrobe is thrifted I often forget to window shop!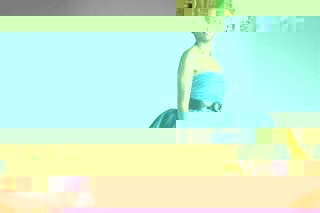 Nancy Dee was formed in 2008 by sisters Tamsin and Seraphina Davis, who recognised there was a need to bridge the gap between style, comfort and ethics. All their jersey fabrics are natural, organic or sustainable, made from bamboo, soy bean or organic cotton. Their products are produced in SA-8000:2001 certified factories, meaning they're checked for a range of ethical practices including the use of child labour, and fair compensation for workers. They also look beyond the production of the clothes to their general working practices, using online lookbooks and 100% degradable plastic packaging as well as promoting ethical practices to a new generation of design students.
That's all lovely, of course, but what about the CLOTHES?
Well, they're pretty lovely too. The Spring Summer collection takes inspiration from "1950s rockabilly with a twist of quintessentially English beach holidays". That's all well and good, and bonus marks for use of the word "quintessentially" but what that means in practice is light, easy to wear jersey pieces, perfect for Summer, that mean you don't have to sacrifice style and slob around in shapeless sacks and flip flops.
My feeling is that probably in the UK these are the kind of dresses that I would like to have for days when I wanted something easy to wear, but that where they would really come into their own is for travelling. I love jersey to travel in, it's comfortable and hard to crease. Fling it in your suitcase and it comes out the other end virtually ready to wear, add a belt for definition and structure, and take it off to slouch comfortably in car seats and aeroplanes.
My favourites are the pencil dress styles, ending just below the knee they're perfect for a smart day time look or for hot Summer nights.
I also have a soft spot for this gorgeous maxi dress which has an elegant 30s vibe.
The collection also includes playsuits, mini dresses and full skirted sun dresses. You can view the whole lot, and find out more about Nancy Dee, by visiting the website.