Norwich really is a lovely place to live.
I've considered moving before, but the thought makes me sad. It's a vibrant and exciting city that has pretty much everything I need right on the doorstep. So, in the run up to *cough* Christmas. I thought it was high time to high light some of those lovely independent places that I like to shop (mostly only window shopping, sadly!), get my hair done and eat.
Some of them might even be kind enough to offer some lovely special offers to Retro Chick readers, and Flint Hair is one of them, so keep going to the end for details of your special discount!


A few weeks ago Conor from Flint Hair cut my hair into a vintage style middy cut for me. The wonderful thing about this cut was it was probably the first time I sat and talked to a hairdresser and thought they were really listening and wanted to cut my hair how I wanted it, rather than how THEY wanted it. I had a similar experience back in May when stylist Holly has cut my hair for my birthday, so it's reassuring to know it's not just a one off.
The salon is central, but tucked away in the fairly quiet Bridewell Alley. My visits so far have been a relaxing and enjoyable experience, even on a fairly hectic Saturday. It's not often I have cause to praise a hairdressers for it's coffee, but at Flint it's amazing, and they're even designing their own "house blend" in conjunction with the Window Coffee Shop.
Inside the salon is a delightful mix of mid century design classics mixed with modern pieces so the place looks sleek and up to date, yet is full of retro delights like the 4 original Belmont barber chairs Conor rescued for the place, complete with ashtrays built into the arms.

Excitingly Conor from Flint Hair has agreed to offer Retro Chick readers an

exclusive 10% discount

for the rest of November.

It's pretty good timing to get your hair in shape for the whirl of party invites that will surely be dropping onto your mat come December. So if you fancy trying out a vintage middy hair style for yourself, or if you fancy a 1920s bob, or even just a trim, then now's the time to book!

Prices for a cut start at £25 for women and £23 for men for an appointment with the lovely Holly and range up to £48. Colours start at about £28.

To book your appointment just call the salon on 01603 616117 and tell them Retro Chick sent you for your 10% discount!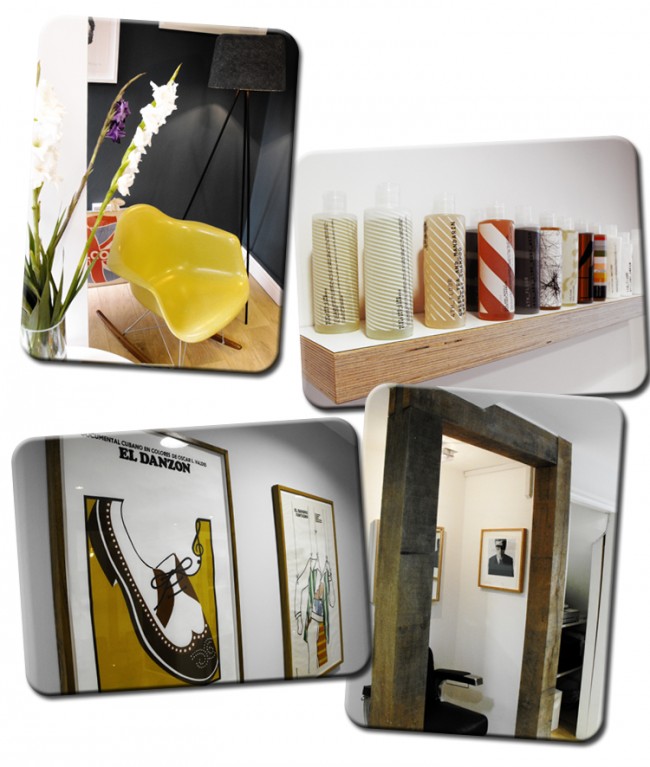 Flint Hair is located at 16 Bridewell Alley, Norwich, Norfolk, NR2 1AQ
tel. 01603-616-117 email. 

[email protected]


Or find them on Facebook or Twitter
Related