Rigby and Peller have produced retro inspired lingerie before for their 70th Anniversary.
But for their Spring Summer 2011 collection they've gone and produced some lingerie with lovely arty deco detailing, and some beautiful 20s inspired photography to go with it.
It's nice that the photography is so gorgeous, as I think we all know that buying my underwear at Rigby & Peller is about as far beyond my price range as we can possibly get so photos are all I'll ever have *sigh*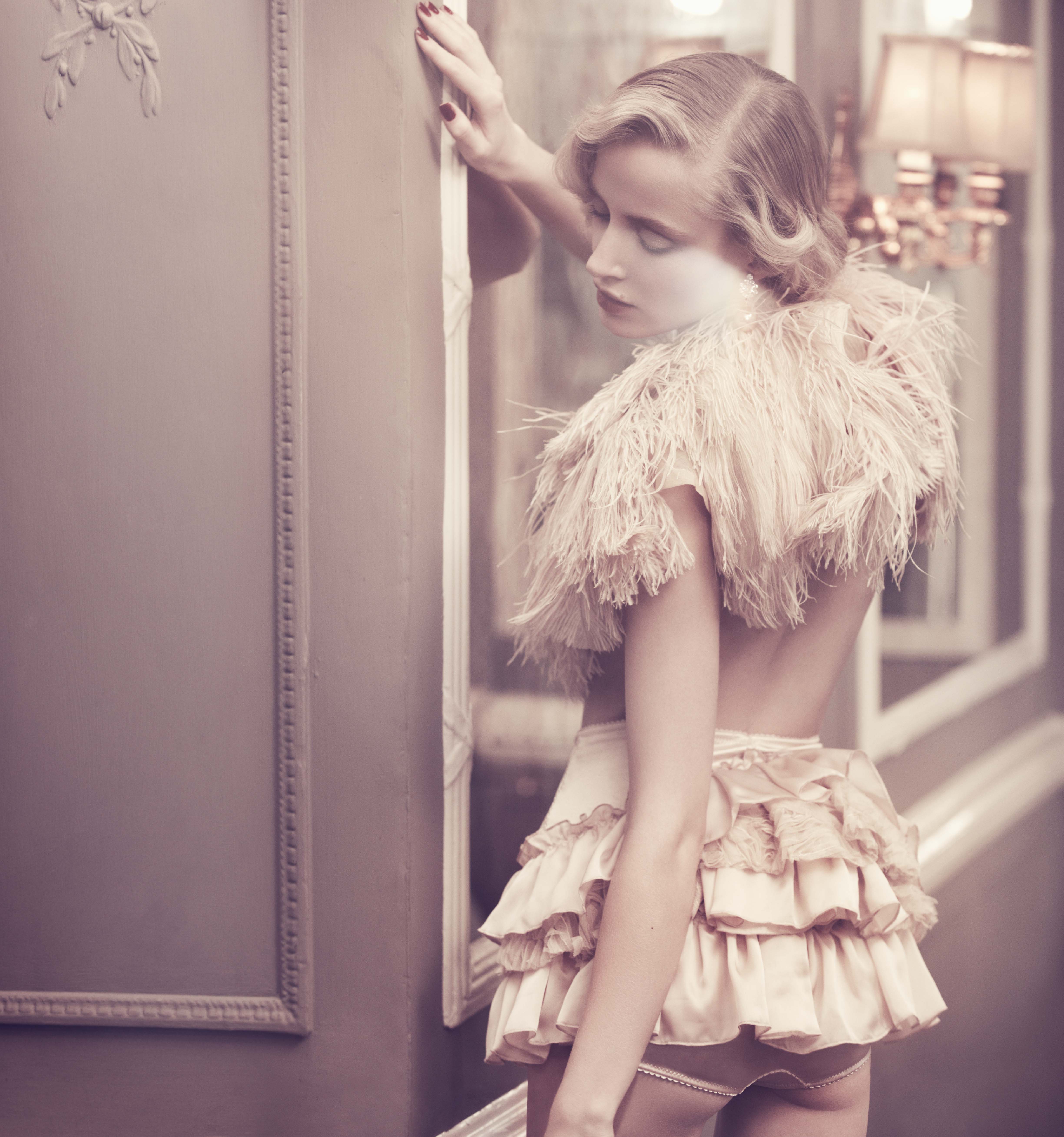 Apart, or course, from being insanely impractical (you're certainly not going to wear them under your skinny jeans, should you be the kind of person who wears skinny jeans!) these beautiful ruffled knickers are POA and made to measure only at the Knightsbridge store (translation: only for the very rich)
Should you be considerably richer than me, or looking for some beautiful lingerie for a special occasion like a wedding then there is some "ready to wear" lingerie in the range. It's fairly contemporary in styling, but in period oyster and cream shades, light teals and Tiffany blues with deco detailing. Made from delicate Italian silks and lace, it will be available in Rigby & Peller stores from February.
I love the plunging bra in that lovely coffee shade. I also don't know if that cream silk robe is part of the range or a prop, but it's dreamy!
Just in time for Valentines Day? Lottery win withstanding I shan't hold my breath, but the pictures are pretty!