Ok, Ok, so technically a Jumpsuit isn't a "dress", but it IS a one piece and it IS Friday.
After years of actively ignoring any trend for the jumpsuit on the basis that it must be the least flattering garment in the world. I suddenly, and somewhat randomly, find myself lusting after one.
Not any old jumpsuit of course, no hammer pants with cuffed ankles please. What I have in mind is a kind of 1930s cocktail pyjama.
I want to look like these ladies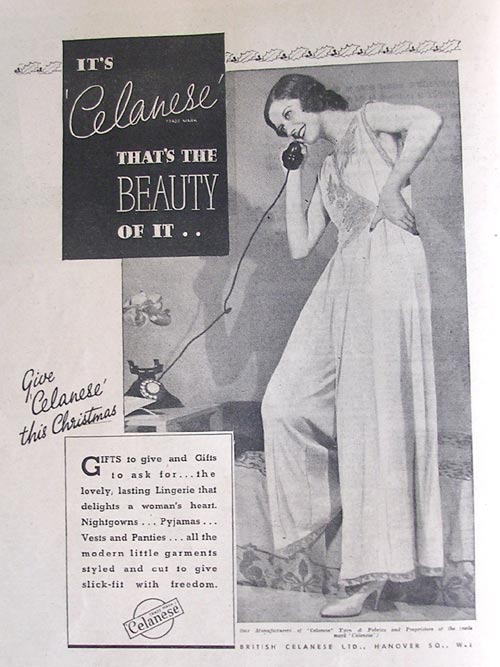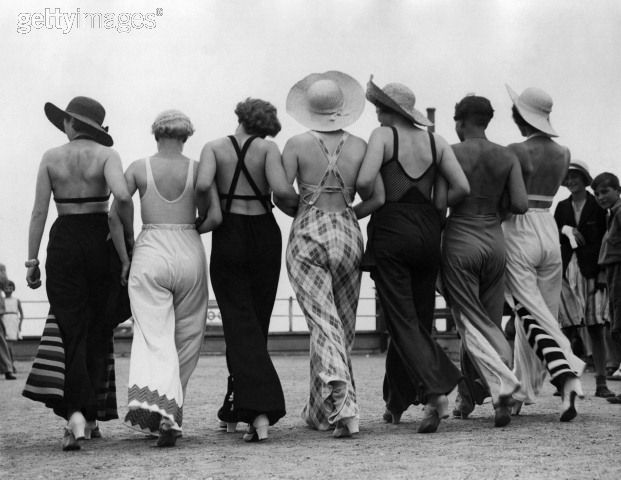 I'm thinking a nice drapey viscose or chiffon, with legs so wide I need to be careful on the stairs and that relaxed yet fitted look that's so elegant.
So far I am yet to find anything that's in budget, or in my size, but these are my favourites from around the High Street.
ASOS Fan Print Jumpsuit £50
Top of my list! Gorgeous wide legs, a beautiful fabric and it's in GREEN!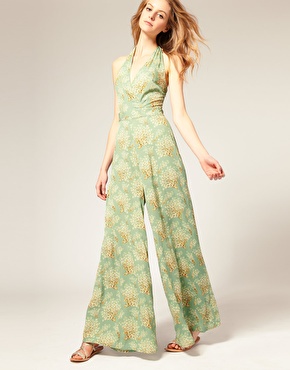 Oasis Spot Printed Jumpsuit £65
I'm not entirely convinced by the spots, but it looks a nice shape.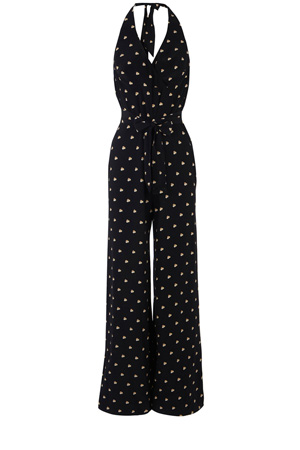 Dorothy Perkins Navy Oriental Cut Out Jumpsuit £46
Nice cut out back detail, and I imagine it will be far longer on me than the super tall mannequin….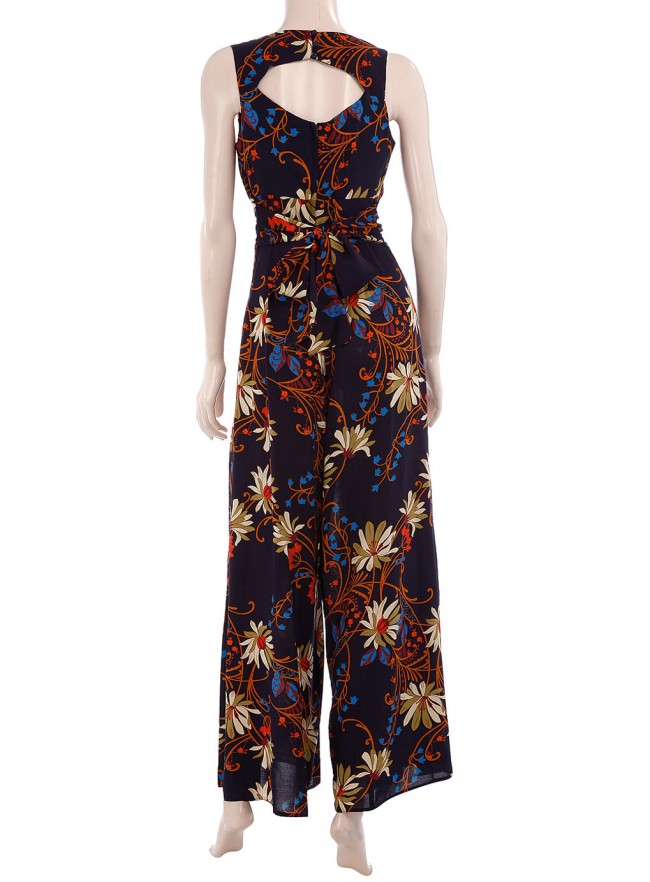 Topshop Jewel Goddess Jumpsuit by Rare Opulence £168
Beautiful ruching, lovely wide legs and a chiffon fabric. Not sure on the jewelled neck, then horribly let down by being massively expensive!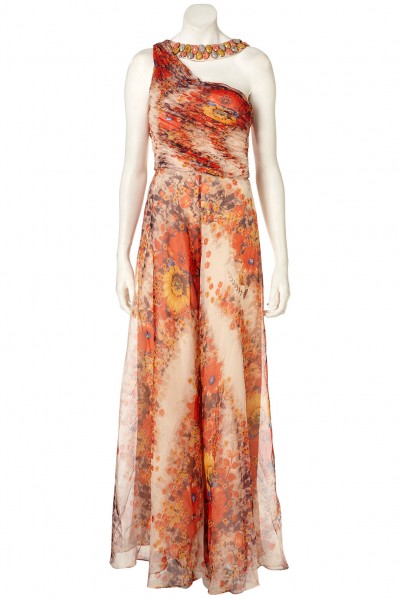 Related