On Wednesday night my style took a little trip back to the early 60s.
Under my local alter ego Vintage Norwich I'd been asked to team up with our local independent Cinema – Cinema City –  to organise a very special evening for Norwich Fashion Week.
They were planning to screen Breakfast at Tiffany's and wanted my help to turn it into a fashion party with a vintage twist. I roped Lucy from the Glamourologist and Kerry from Missy Vintage in to help me. Between us we organised local DJ's G+G who play vintage vinyl and put together a huge dressing up box of vintage goodies and a pop up vintage fashion library for people to browse while they sipped their Bellini's.
Here we are calming our nerves with a Bellini before people started to arrive.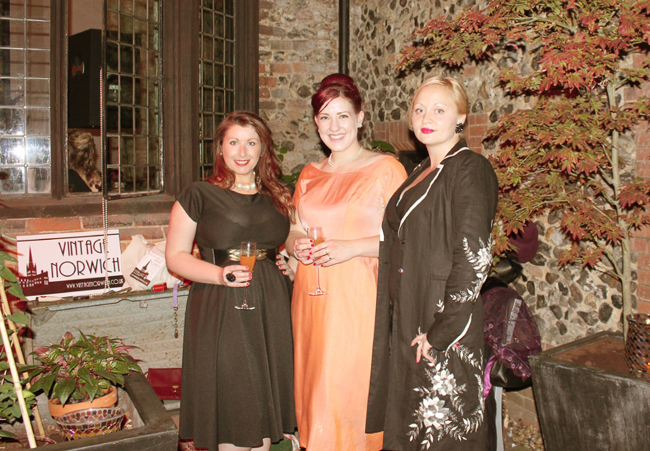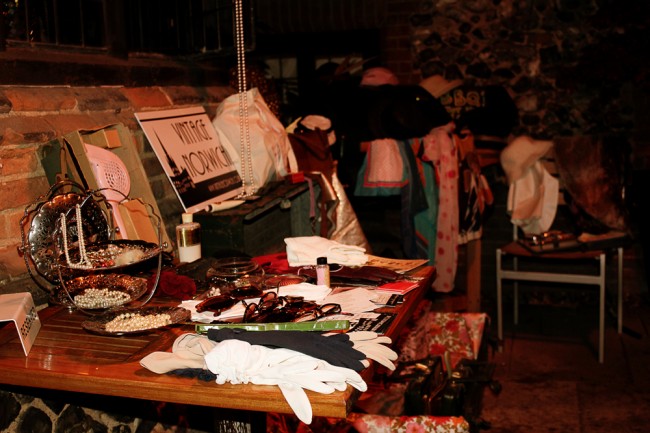 You can read all about the evening with more pictures over on Vintage Norwich.
Because it was Breakfast at Tiffany's, released in 1961, I decided it was time to foray into a decade I know not much about and trip over into the early 60s.
I have a gorgeous late 50s orange shantung silk dress that I've yet to have chance to wear that felt perfect for the occasion. It feels very Joan Holloway from Mad Men.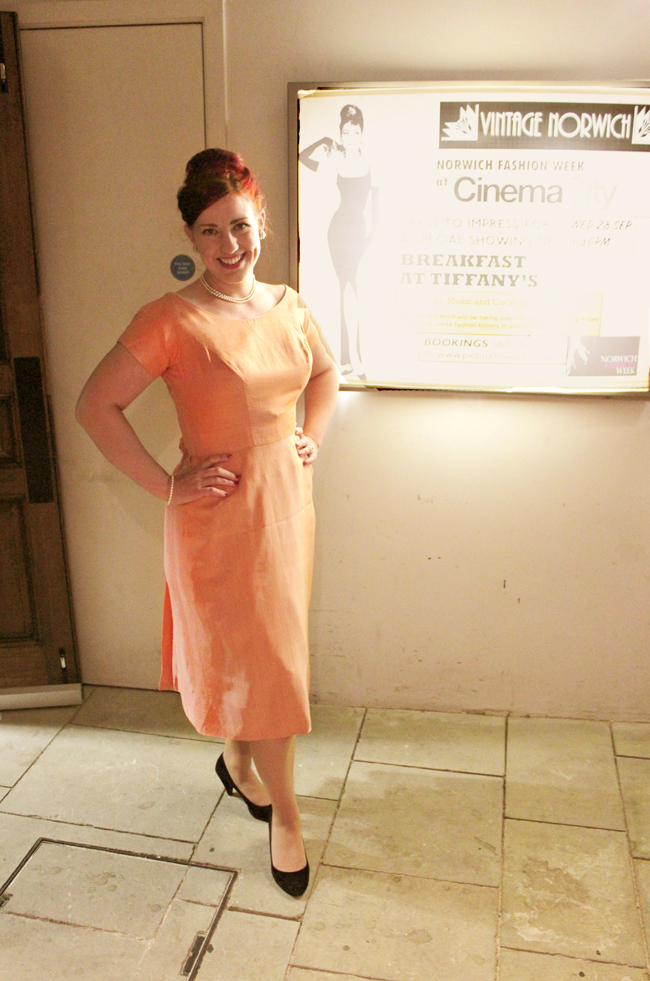 At the back it has a kind of train / tail feature topped with roses.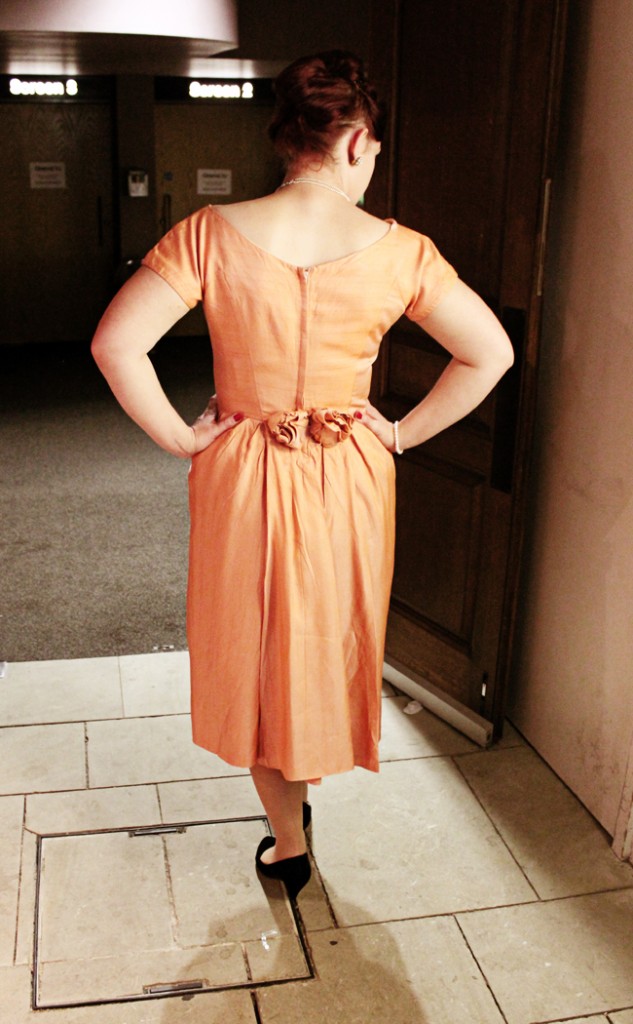 ❤ Dress - Vintage ❤ Pearl Necklace - Vintage Lotus Pearls ❤ Pearl Bracelet - A Gift❤
❤ Earrings - Vintage ❤ Shoes - Primark ❤
I used the Style Me Vintage Books for a few tips on 60s hair and make up. The beehive took me aaages, it's amazing how I can do victory rolls in 5 minutes, but a bit of backcombing took me 40 minutes to get looking vaguely neat. Practice makes perfect!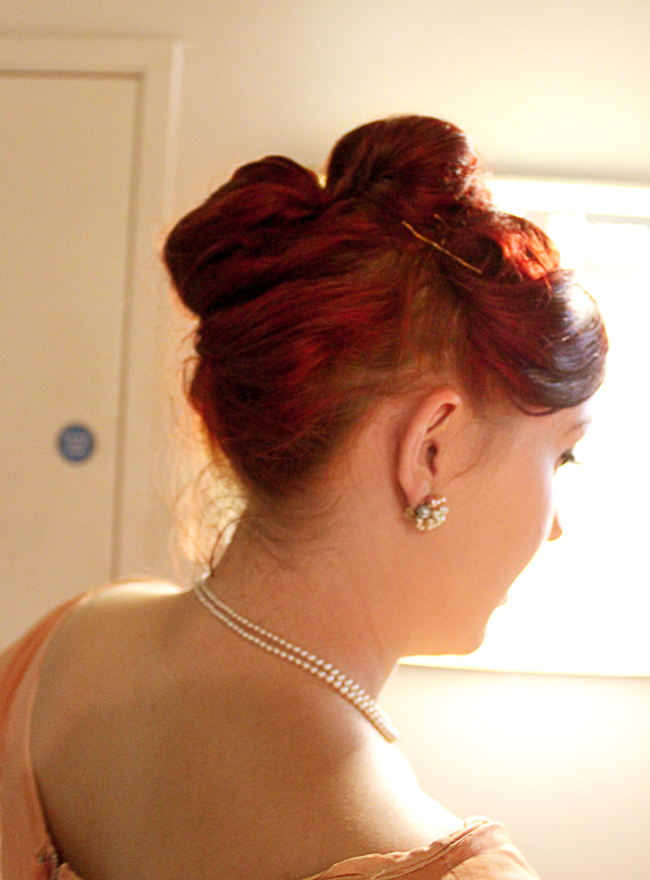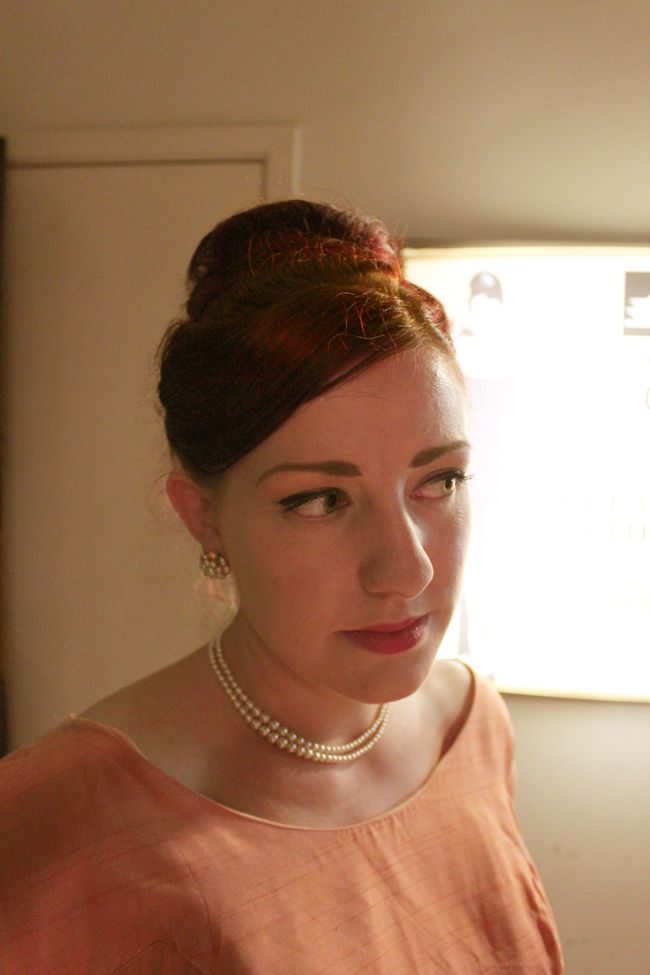 It was very odd, whenever I caught sight of myself in a mirror I didn't quite feel like me without my curls. It's grown on me though and I might try it again in future!
What do you think?