Beautiful 1930s frocks are expensive and hard to come by. That's a sad and true fact.
If you do get your hands on one then you're probably too scared to wear it half the time in case it falls apart. A lot of my 30s style dresses are actually from the 70s. The right hair and accessories make all the difference.
The other answer if you like a 30s look is vintage reproduction. Most of the companies that produce reproduction clothing focus on the 40s and 50s.  2 notable ones that have some styles with a more 30s feel are Stop Staring and Puttin' On the Ritz, but earlier this week I stumbled across some gorgeous new frocks to lust over on Style High Club and couldn't resist sharing them!
The dresses are by The Vintage Dressmaker. They're not cheap, sadly, but they are handmade, meticulously researched and gorgeously detailed. The ones on Etsy are one size only, but you can contact her through her website as she makes bespoke, individually tailored dresses that will fit you perfectly.
My favourites…..
Myrna – £195.52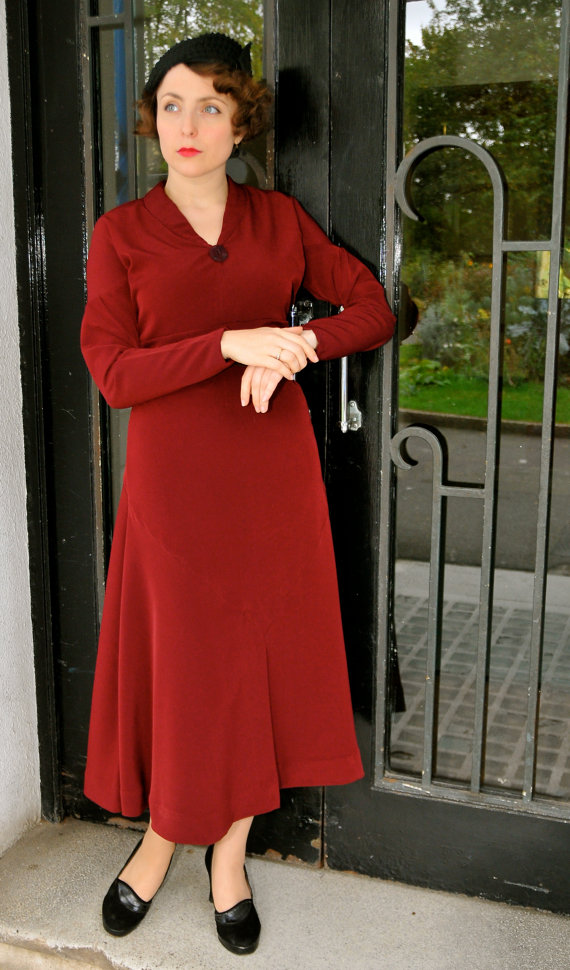 Claudette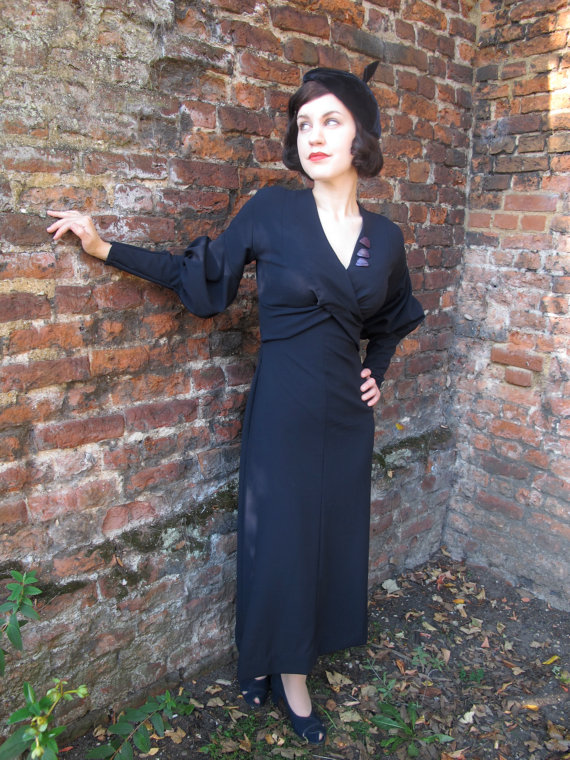 Cora