I wanted a cape for YEARS!
You couldn't find them anywhere, unless they were stupidly expensive. Now, all of a sudden, they're everywhere!
Of course, some of the things they call capes just appear to be coats with baggy sleeves. What I always wanted was something that's essentially akin to a very smart blanket. Something you can swish in, or draw round yourself to wrap up warm when it gets cold.
Capes can be seriously glamourous, or just seriously warm, but I really think they feel just a bit more special than a boring old winter coat.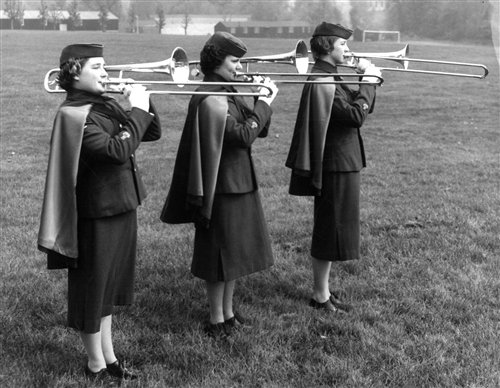 My pick of this seasons High Street Capes
Bargains Basement
At under the under £50 price capes tend to be a shorter length, hanging around hip length. They still feel warmer than a jacket to me though.
New Look – Pocket Cape Coat – £49.99 – £34.99
A nice basic cape with military styling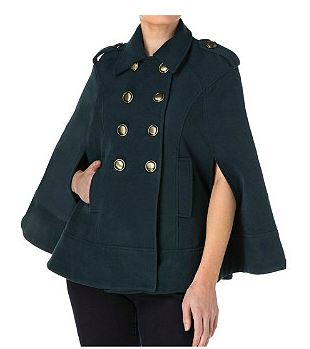 Butterfly by Matthew Williamson – Purple Horsebit Clasp Cape – £80 –£48
An unsusual colour and unsusual clasps. Probably best if you wear a lot of black.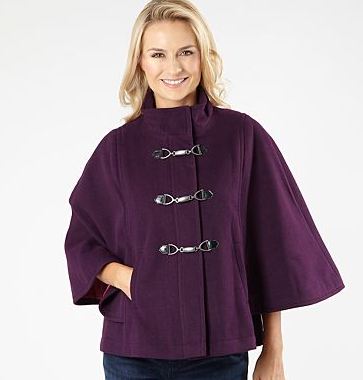 Middle of the Road
Between £50 and £100 is a generally a good price range to expect to pay for a good cape. Much as you would a good winter coat.
Very.co.uk – Fearne Cotton Checked Tartan Cape – £75
Very 70s styling in the picture, but with the right make up and if you remember to put on a skirt this has a very 1930s feel.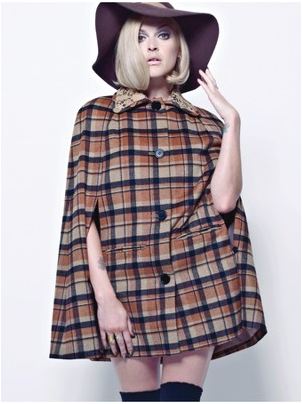 ASOS – Cape with Fur Trim – £100 – £60
This one looks lovely and cosy with its fur collar, though I expect it'll mess up your hair!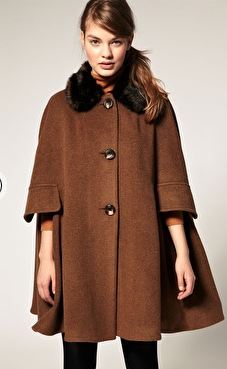 Lottery Win
Of course, as ever, if you've got pots of cash you can buy something really beautiful. So, just for fun, or in case some of you do have oodles of cash, I include a few cloaks for rich people.
Toast – Felted Wool Cape – £245
This one looks marvellously swishy. I want to wear it with sensible brogues and a flat cap.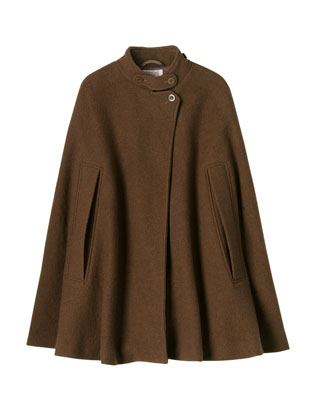 Lanvin – Satin Trimmed Wool Cape – £2,110
Now, even if I had over £2k to spend on a cape I still couldn't afford this one. Mostly because I would also have to move into a bigger house and hire a butler to remove it from shoulders and shake the dust from it's folds after I arrived home. It's just so elegant it hurts.