That's been my mantra for years!
So when I got an email from George  a few weeks ago saying they were running a campaign about "affordability and the possibility of achieving a look without having to go out of your way on budget" I actually decided to take part. I did once get asked by a cashier in M&S where on earth I bought my clothes from and the answer at that moment in time was all entirely High Street, so I'm a firm believer that it's all in how you style things. Charity shops, the high street, supermarkets and vintage are all full of rich pickings if you have a bit of imagination.
George wanted me to pick a dress from their evening dresses section and style it up for Christmas or New Year. I've not bought clothes from George before, but Missy Vintage swears by them so I decided to give it a go!
I picked a white lace dress, that was shorter than I would normally order, but I had in my head that I'd do a little 1940s ice skater type look, maybe with a little scarf and hat and my fur trim boots.
Something a bit like this.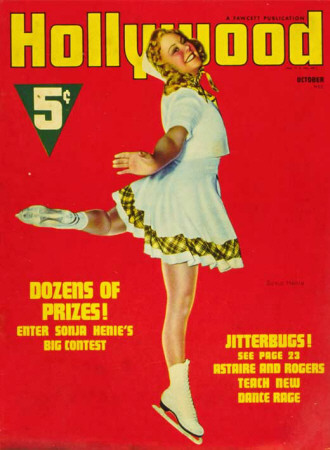 When the dress arrived, it was very nice but lent itself more to a bit of a 60s style look. It was also quite insanely short. I mean don't bend over and pick anything up in public type short. I gave it a go, but I'll be honest, if I'd seen it in store I wouldn't have bought it at that length! I thought the red accessories made a nice festive touch!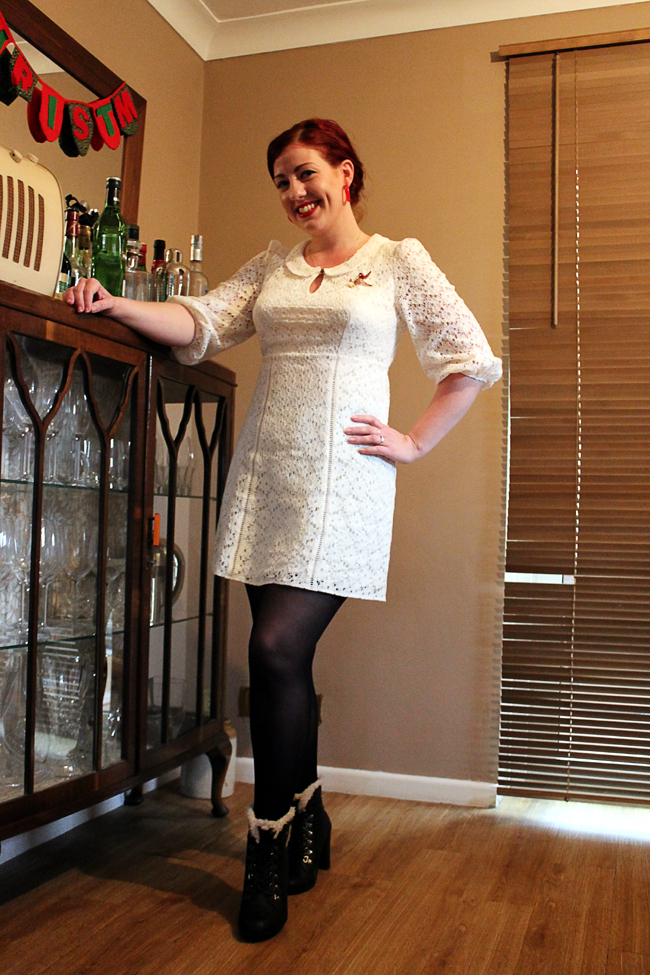 However, it does make a very nice blouse! I also think if you had capri pants and ballet pumps in your wardrobe it would make a cute top with a bit of an Audrey Hepburn vibe. Quite versatile really.
Teamed with a longer skirt I think it looks very Victorian, I feel a bit like a school mistress.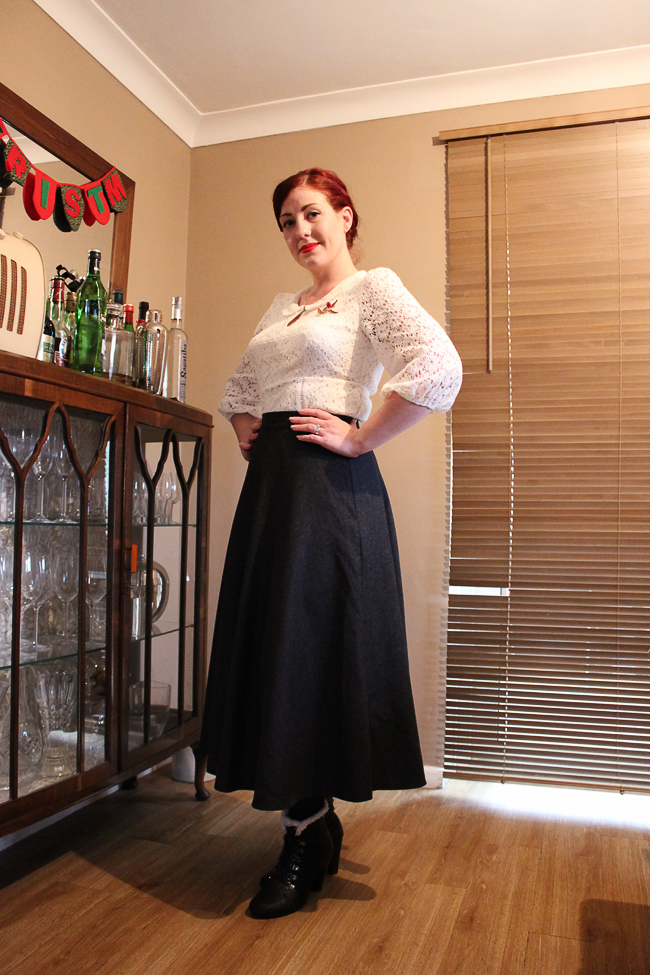 I even attempted a stern look, but I'm not sure I'm very good at it, I'm far too smiley. So I just did a smiley one too.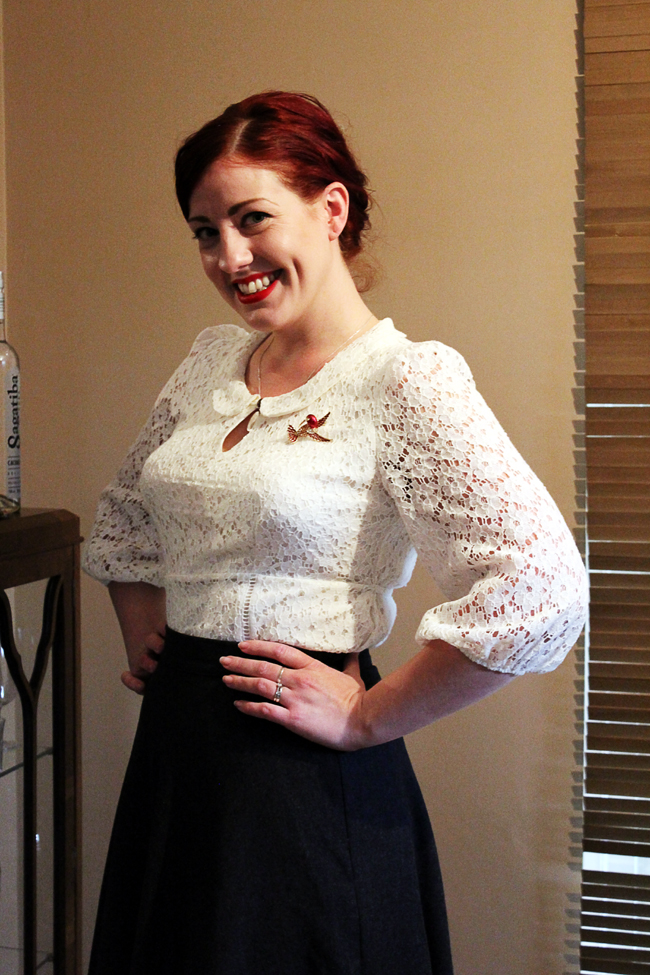 ❤ Blouse/Dress - George at Asda ❤ Skirt - M&S via a Charity Shop ❤ Brooch - Vintage ❤
❤ Boots- Stylist Pick ❤ Earrings - Notorious Kitsch ❤
As you can see, this outfit, like most of my outfits, is a mix of high street (Top and Boots), charity shop (Skirt), vintage (brooch) and reproduction (earrings) and I'm quite pleased with the "dress as top" thing, it's made me look at some of the "dresses" I see on the High Street in a whole new way, and possibly expanded my wardrobe quite considerably. I might even go as far as hemming it so I could wear it as a blouse with trousers as well.
P.S. Can you believe it's already Day 5 of the 12 Days of Christmas giveaway? Today I'm throwing this glittery and festive ring from Accessory Freaks into the stocking. Any comment on todays post will get you one entry into the draw to win the whole lot, and you can always go back to the original post, or follow the links at the top of the sidebar to get extra daily entries!