Ah, the years nearly over!
Now that we don't have cheques I get even LESS practice at writing the new year. So I expect to catch up with 2012 somewhere around March.
2011 has been a pretty good one for Retro Chick with all kinds of exciting things happening and it's nice to use this little break between Christmas and New Year to reflect on what's happened and what you've acheived.
Sometimes it's so easy to get caught up in the negative things. The things you DIDN'T do, the things you WISH happened, or to convince yourself that things are going so much better for OTHER people. So I decided it was time to reflect and to round up my highlights of this year. I went back over the blog and looked at posts I'd written about things that happened, and these are the things I most enjoyed and was most proud of.
It was very cold. I was utterly terrified. But I'm very proud to have kicked the year off with an appearance on such an amazing program. And I didn't swear.
Later on, with the luxury of space and time that this being MY blog awards me, I went back and addressed the issue of whether women are too emotional about clothes shopping.
I love writing the lazy girls guide. It sums up everything I believe about looking good, without massive effort. I have more plans for it in 2012 as well….

Not a great month for me personally, but at the start of March I launched Vintage Norwich as a central point to list Norwich vintage events and write up all the amazing shops, bars and restaurants. Since then we've collaborated on an event with the local Cinema, and featured in the Guardian and on the National Tourist Boards blog. Not bad!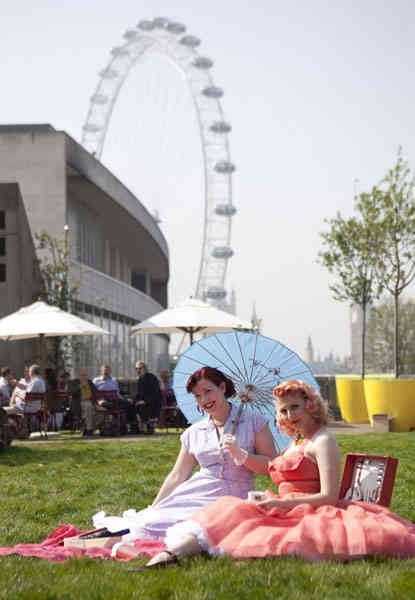 I've never had a paid modelling job in my life. I'm a slightly overweight woman in her 30s, and that's not putting myself down, it's just true! So you can imagine my bemused face when I got an email asking me to appear at a photocall for the launch of The Festival of Britain at the Southbank Centre. I really enjoyed the day, though tiring, and since then I've gone on to do other bits of modelling, or prancing around in front of a camera as I like to call it.
Or at least the first event that I expected people to pay to come to! In May we held A Marvellous Cocktail Party and it was such a roaring success that we held another, even bigger one in November! Hopefully there's even more exciting things planned for 2012.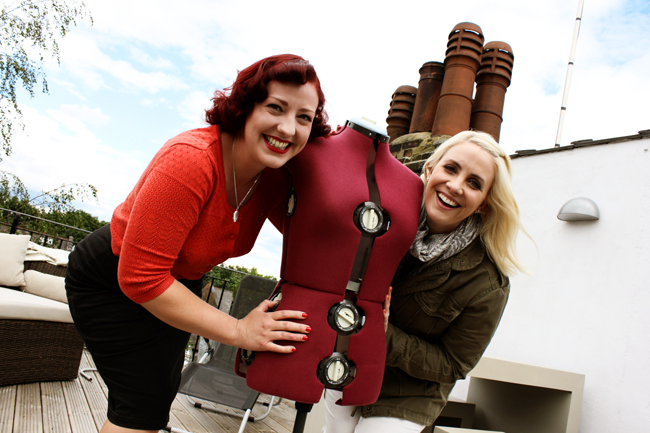 Sadly it never made the final cut for the TV show, but filming a little segment on Vanity Sizing with Claire from Steps was a great experience. Although I was terrified before filming, I was actually pretty calm when it came down to it, which has made me a little more confident should such an opportunity come up again.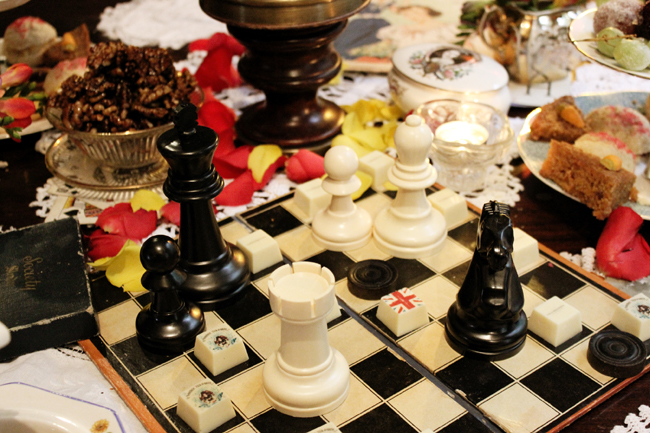 Without a doubt the most amazing event I've been invited to all year. Meeting Angel was such a pleasure and she's one of the most inspirational people I've ever had the fortune to come across.
I not only had a fabulous night, but I left feeling inspired, enthusiastic, with a great goodie bag and a signed copy of the book which I will treasure.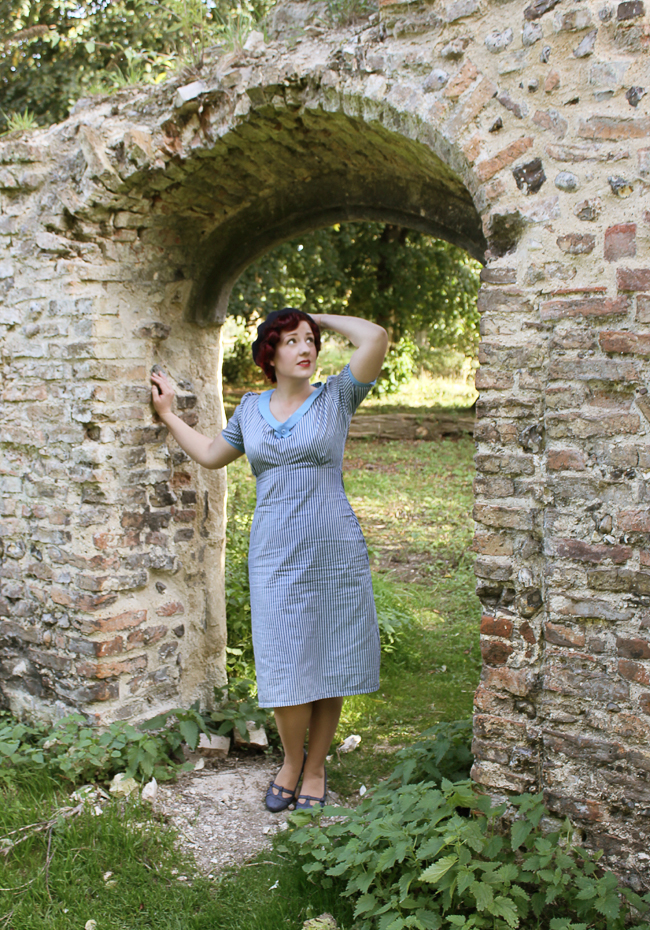 This was a far longer and more involved process than I, or Lady K, anticipated, I think. I learnt a lot from it, and seeing my original idea turned into an actual finished product was incredibly exciting. These dresses are very limited edition and there's only 4 left on the Lady K Loves website.
Because it took so much longer than we thought, and it's a warmer weather dress, I only got to wear it a couple of times. I can't wait for Spring so I can wear it out again! In Autumn I wore the navy beret with it, but I have an amazing vintage navy straw boater that I can't wait to team it with come Summer!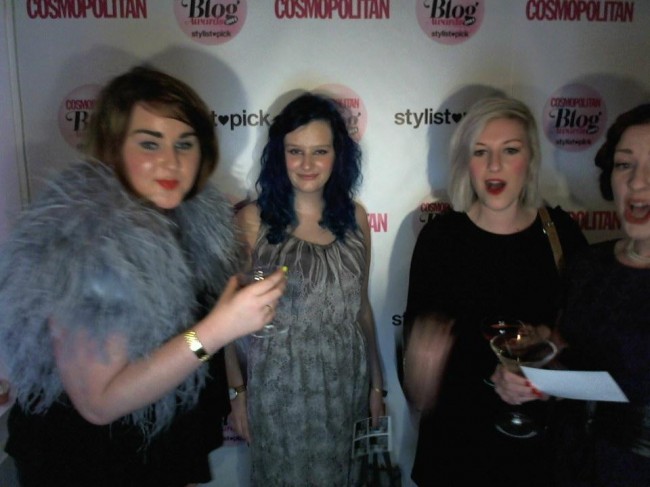 I can't really not include that, can I?! I met some wonderful new people, and being nominated for an award that comes with an awards ceremony, no matter how brief, isn't to be sniffed at!
A definite 2011 highlight for many reasons.
The lovely Matt came all the way from Brighton to Norwich to make us part of his amazing project to document the lives of people into that world of Vintage and Retro.
It was an honour to be part of it, and to be in a gallery of such fabulous people on his site. I only wish I'd spent less time hoovering and more time making myself look fabulous so that I wasn't still make up free and in my rollers when he arrived early (or rather, at the exact time he said he would)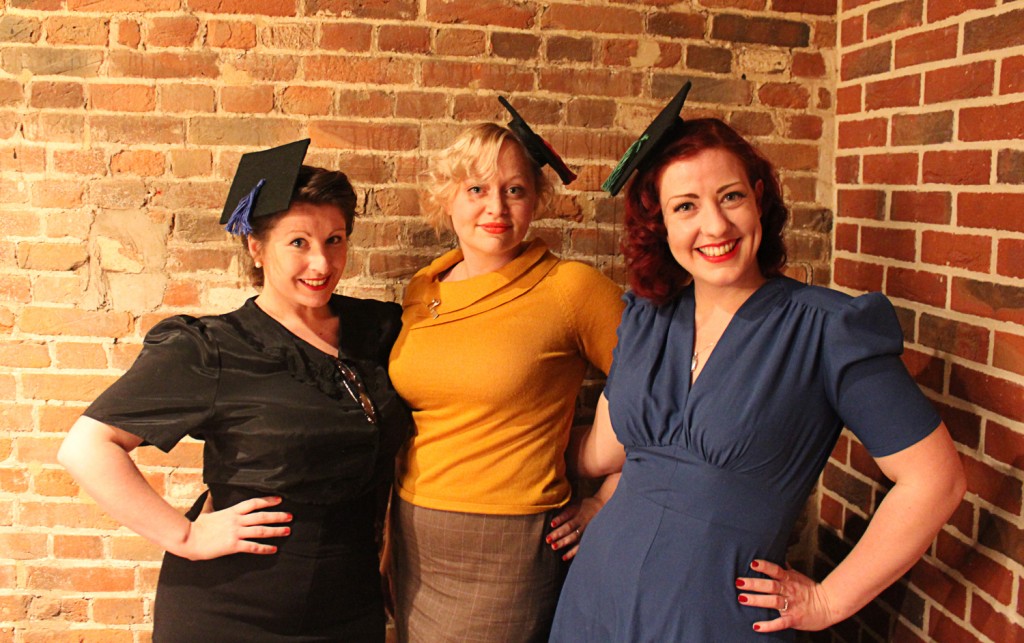 This time last year I'd never met The Glamourologist and Missy Vintage, but when we did meet we clicked instantly. We decided there must be a way we could bring our communal message of easy DIY glamour and obsession with history to the world, and thus the Historical Sauces were born. We've taken our pop up vintage library to two events so far, and have more lined up for the New Year, plus some events of our own in the pipeline.
I'm so glad to have met 2 such amazing women with the same weird obsessions as me and I hope we can do exciting things next year. Some of which will probably involve cocktails. You can follow us on Facebook and Twitter, if you're so inclined!
So, that was the year that was! Hopefully next year will bring even bigger and better things.
What were the highlights of YOUR year?