Welcome back!
I hope you all had a wonderful 4 day weekend and wore lots of red, white and blue and ate plenty of cake. It's been a full and busy one for me.
On Sunday the Historical Sauces were at Gressenhall Museum Fabulous Fifties History Fair. We had the pop up reading room set up, were offering mini 50s make overs and did a couple of talks throughout the the day on 50s fashion, including a little section on Vanity Sizing. I loved hearing people actually gasp when they heard the statistics on how women's shape has changed since the 50s.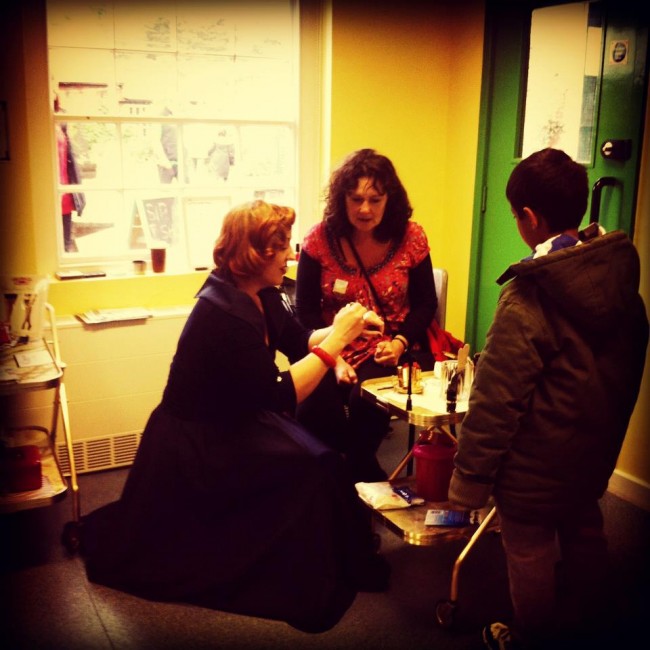 The day was rainy and miserable, but we're all terribly British, so a wonderful day was had anyway. In the afternoon the reading room was buzzing with people escaping the rain in between fashion shows and talks in other areas.
Because I worked all day Sunday, Monday was the day I'd planned to go for afternoon tea with friends and pull out my special Jubilee outfit. It might have been a summery outfit, but no amount of rain was stopping me wearing it. I just took a coat and umbrella for emergency downpours, but in the end it was pretty fine.
❤Blouse - Kelly Brook at New Look ❤ Skirt - Primark ❤ Wedges - New Look ❤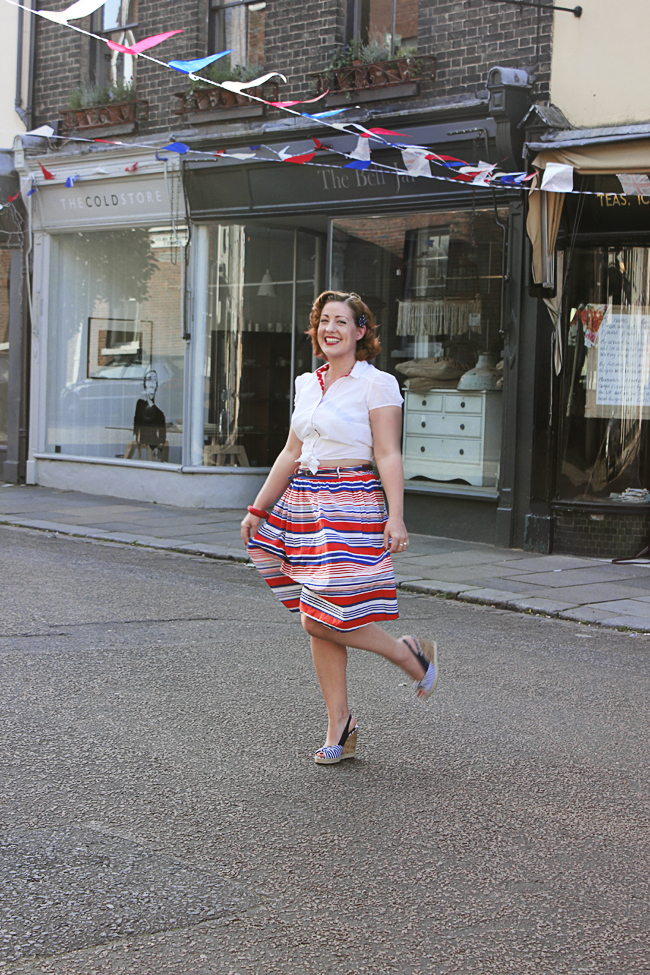 I found it unbelievably hard to find skirts on the High Street. Most shops had a billion types of dress, jeans in every colour and style imaginable and then a couple of maxi skirts and one ridiculously short skirt stuck in the corner. In the end I found this one in Primark for just £5, and it was red, white and blue. It was obviously meant to be!
The blouse is from Kelly Brooks new range at New Look. It's a cute range with polka dot pedal pushers and a polka dot pencil skirt catching my eye. Unfortunately the proportions of them mean there's no chance of them fitting me as the hips are too narrow. This blouse has a polka dot strip inside the button placket and a shirred area at the back so it fits nicely on the waist when tied up. The wedges are also New Look, at the moment there are only limited size left, but they are reduced!
My favourite part of my Jubilee look was definitely my nails though. I spent Friday night perfecting a very special Jubilee moonicure, which managed to last all through the weekend chip free.
I have to confess that my entire intake of the official Jubilee celebrations consisted of 5 minutes of watching some boats go down the river in the drizzle on the TV, but I hear some of it was amazing.
I did drink a lot of Pimms, some fizzy wine, ate cake and generally had a lovely time, so I feel I was celebratory enough.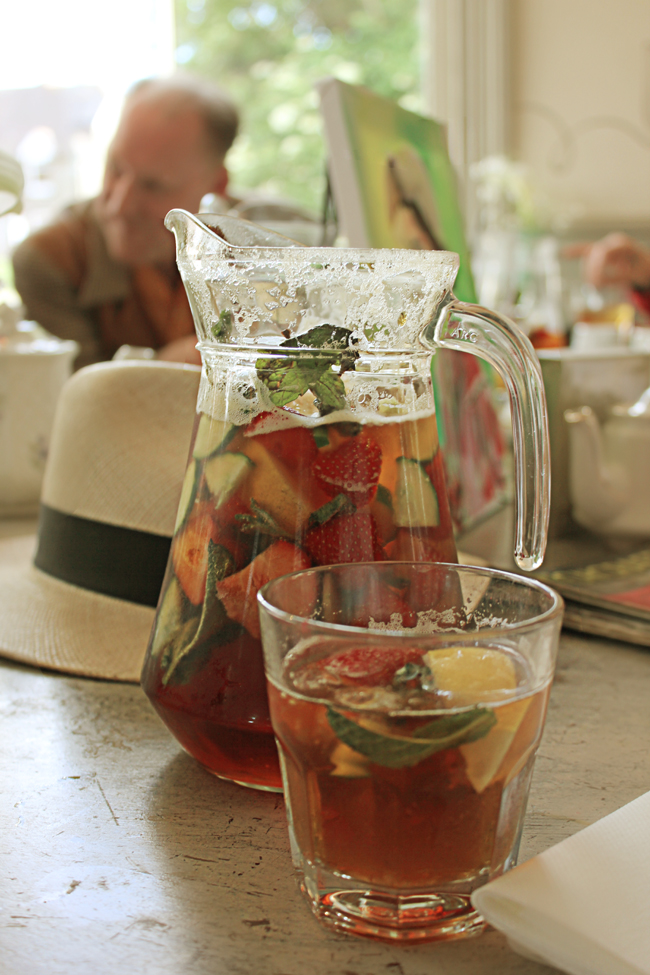 Back down to earth with a bump now, but at least there's only 3 days till the weekend again. I'm sure we can all struggle through!
How did you spend your Jubilee weekend?
Related