The thing to remember about fashion is it's not all about those big names at London Fashion Week.
It's been a long time since I paid much more than a passing interest to Fashion Weeks. I love Fashion, but all the blogger bitching and backstabbing, from journalists and other bloggers got frankly a little bit wearying. Repeated content on a hundred blogs of the same shows was tiresome and a waste of everyone's time, and as I have a very specific style there were often only limited pieces of interest to me on view. Finding one new brand and a free bottle of vitamin water didn't make a 12 hour day and a £50 train ticket viable.
However, I received an email about a week ago from George at Asda, who happen to one of the sponsors of Graduate Fashion Week. Graduate Fashion Week can be quite interesting as these aren't necessarily the people who are going on to have their own name brands. Some might, but others may well be the people who will be designing the clothes we'll be buying on the High Street in 5 years time.
This prompted me to head off to look at the Graduate Fashion Week website and see if there was actually anything I was interested in on there.
As expected there were an awful lot of designers that, in my opinion, should have their scissors taken away and told not to design clothes until they'd paid attention to how people actually dress and the fact that they need to get through doors occasionally. There were also a predictable amount of the "oops I fell into a dressing up box and these were the clothes I came out wearing" style of outfits that seem to be favoured by people who know a lot more about Fashion than I evidently do. (I know what I like. OK?)
In amongst those were a few designers who looked like they had the courage of their own conviction and weren't trying to hide behind layers ripped fabric and elaborate attention grabbing pieces. Fingers crossed that these are the ones that end up designing for the High Street.
These were a few of my favourites……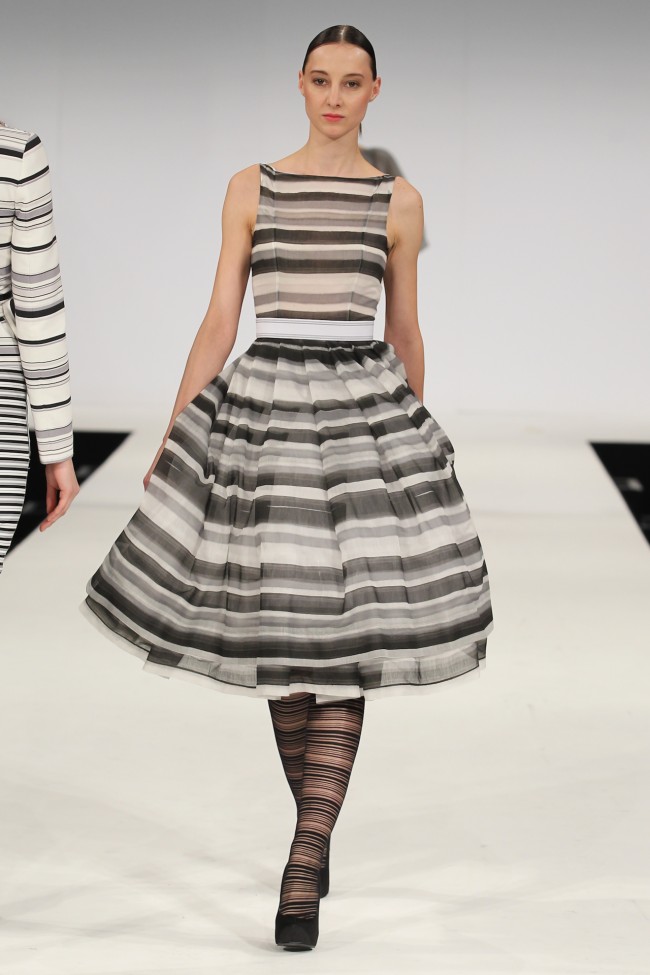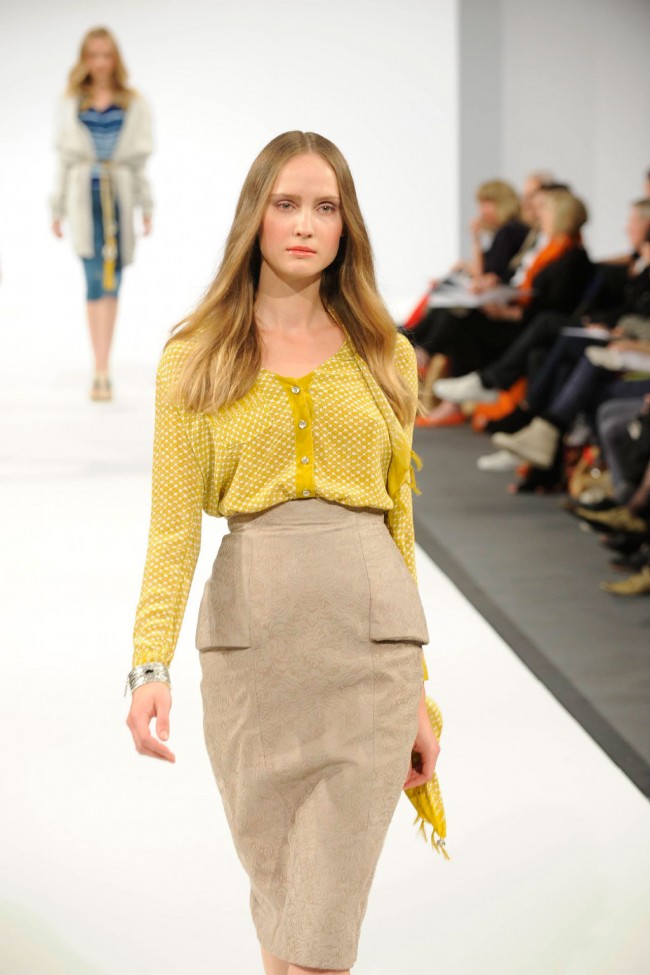 The idea of Graduate Fashion Week is to bring together Fashion students from across the UK, give them a place to display their work and offer mentoring and training schemes for those that stand out.
George sent me a playsuit from their Womens clothing range (which is actually nicer than I expected. I shall show you if the sun ever comes out.) and some make up from fellow sponsor Rimmel, so, in honour of Graduate Fashion Week, I have a little giveaway for you.
The kit contains a lasting finish by Kate lipstick in hot pink shade, a traffic stopping eyeshadow set in shades great for a smoky eyes look, a scandaleyes mascara in black and an ivory anti fatigue concealer. In total it's worth about £25.
All you need to do for an entry is tell me which of the above Graduate Fashion Week looks is your favourite. Or do you think they're all awful? ;o)
Competition will be open for 1 week, closing at midnight on Wednesday 4th July.
 The winner will be chosen at random from all qualifying entries
 Editors (that's me!) decision will be final and no cash alternative is available.<
 Overseas entries are welcome