Books make great gifts.
They're not too expensive and whatever the interests of the recipient there's bound to be a book or two to appeal to them out there!
Today I thought I'd share a few of the mose unsual books I've been sent for review this year. They're books that at first glance might have limited appeal, but in reality, could make a great and unique gift for the right person, with interests that aren't actually as niche as the title suggests!
There's not many people would ask for a book about Handkerchiefs, but the prints and designs in this book are beautiful and will be fascinating to anyone with an interest in fashion, design and vintage.
The ukulele is a popular instrument at the moment, fairly easy to pick up (so I understand, I've never tried!) and cheap to buy as well. This book isn't just a "how to play the ukulele" guide, it's about the history of the ukulele and the instrument itself. If you know someone who plays the ukulele then it's an ideal gift, or combine it with a ukulele for someone with a musical bent who might be interested in learning to play. You can get ukuleles from Musician's Friend.
I don't care who you're buying for, I can almost guarantee you won't accidentally duplicate gifts if you buy this. It sounds a little a little outlandish, unless you know someone already has a taste for taxidermy, but actually there's something in here for anyone with an interest in history, particularly the Victorian era when Taxidermy had it's heyday. A really unusual book for the right person.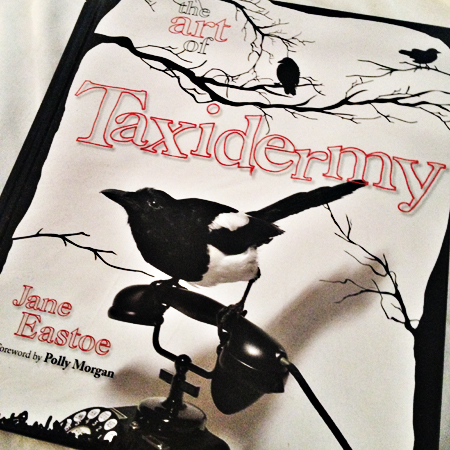 Related