Hiding behind door 10 of the advent Calendar is an Olivia dress from Swagger Joint at Pin Up Parade.
You can pick your size and chose from the fan print cotton, floral cotton, or the dramatic Chinese satin brocade.
I bought one of these in the Chinese Brocade and it's just gorgeous and I also own the Avril which is just as beautiful.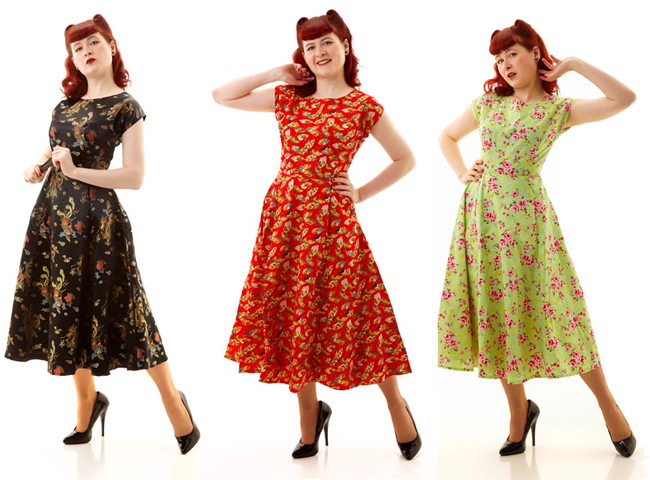 You've got 2 chances to win this gorgeous prize. You can like Pin Up Parade on Facebook and/or you can sign up for the Pin Up Parade Newsletter.
I'm using rafflecopter to manage the advent calendar giveaway, so make sure you sign into the widget below and follow the instructions!
Terms & Conditions
In addition to the usual terms and conditions, in the event your size is unavailable this prize can be subsituted for £65 to spend in the Pin Up Parade store.