Today I'm taking a trawl through my Make Up bag.
I've been through some of my essential skin care and beauty items in the past (though I might revisit some of them soon!) but I've never shared the items in my make up kit that I swear by for a perfect vintage look.
This isn't by any means all the make up I use. Eye-shadows, mascaras, lip-liners and concealers are all absent from this list as I've yet to find a brand I'm consistently faithful too. These are the products that I repeat purchase again, and again, and will panic buy if they discontinue! Can't live without may be a little extreme perhaps, it's unlikely they will write "Bourjois discontinued Blusher" on my death certificate at any point, but still, you get the idea.
Base
L'Oreal True Match Minerals Foundation in Rose Vanilla
I've been using this for years. Every now and again I wander off to a cheaper brand, or an exciting new innovation. But I always come back to this. It keeps my face matte, but isn't too drying for (most of) the winter. Seems to be kind to my occasionally sensitive skin, and it is fairly pale with a pinky undertone, as many foundations have always been too orange for me. Sadly the Rose Vanilla shade isn't always the easiest shade to find in store as my pink toned skin isn't that common, so I often end up buying online.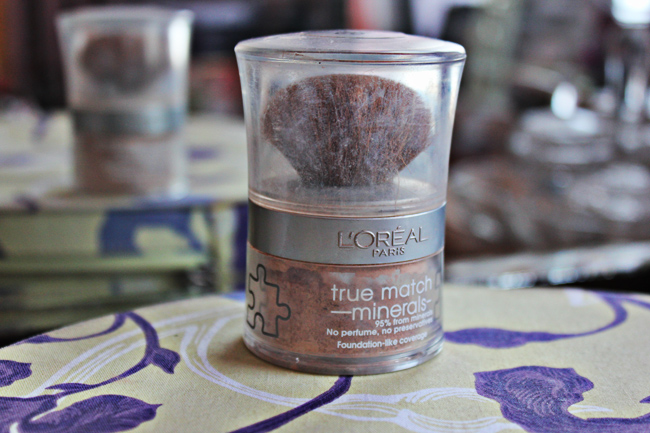 Max Factor Panstik in Fair
A proper vintage foundation, dating back to the 1940s. I don't wear it every day, but for when I want a heavier coverage in the evenings, or occasions when my skin is playing up and there are just certain areas I want a little more coverage on this is great. I use it underneath the True Match Minerals for a heavier matte look.
It's also a bargain at £6.99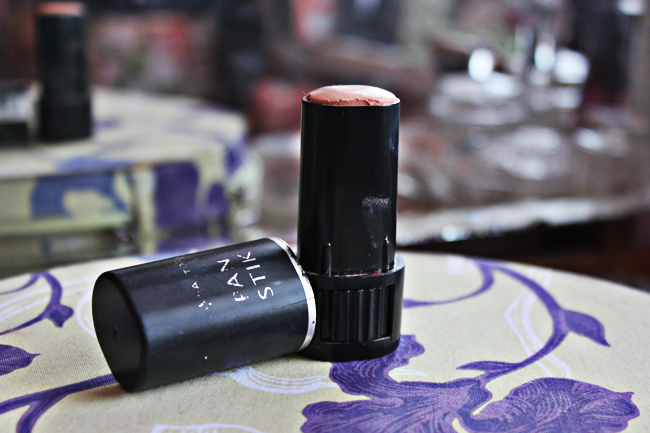 Eyes
L'Oreal Superliner in Black
I've tried all sorts of eyeliner. For a while I was in love with the Maybelleine Gel liner, but I kept losing or ruining the brush, and I found it would dry up before I'd reached the end of the pot and become harder to use. I've tried liners that cost £1, liners with brushes, liners that are really felt tip pens and all number of pot shapes and sizes. I am now on my 4th pot of this stuff, and I think I've finally found my true eyeliner love. The handle is long, so stays stable in your hand. The fibre tip is flexible and fine enough to get a decent fine line. The colour is intense and has never once cracked or smudged noticeably, even after a 10k run or a full days wear. It's also never yet dried out on me before I've finished with it.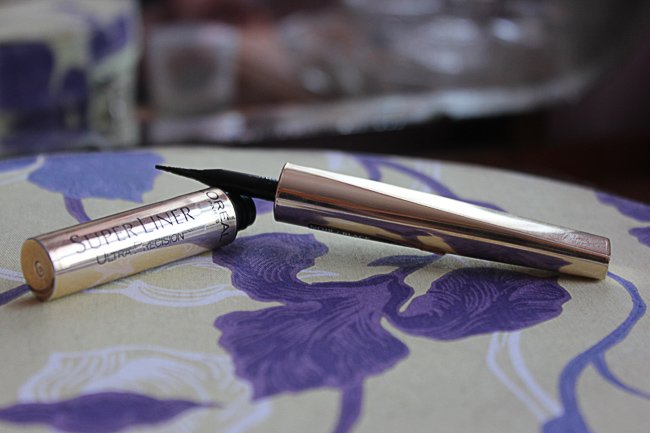 BeneFit Brow Zing in Medium or HD Brows in Bombshell
I got the HD Brows palette in a Glossy Box a couple of years ago and was totally converted to brow powder. Sadly they don't seem to stock it on the website any more (NOTE: I have since discovered it is available online here), so as it ran out I switched to the equally good (but slightly more expensive) Benefit Brow Zing in Medium. As it happens the Medium is a little too dark for me now I've gone blonde. Having spent £22 on it I shall be living with it until it runs out, which will be ages, and then I will try the light shade. I still actually have a tiny bit left of the HD brows, so I tend to alternate depending on my mood. The lighter HD brows shade works better if I'm not wearing a lot of other make up.
Bourjois Blush Pastel Joues in Rose De Jaspe
I have literally been using this blusher for most of my adult life. It's the perfect soft pink to make you look healthy and glowing, and can do a bit of sculpting too if necessary. It also seemingly lasts forever, which seems a bad marketing move on the part of Bourjois….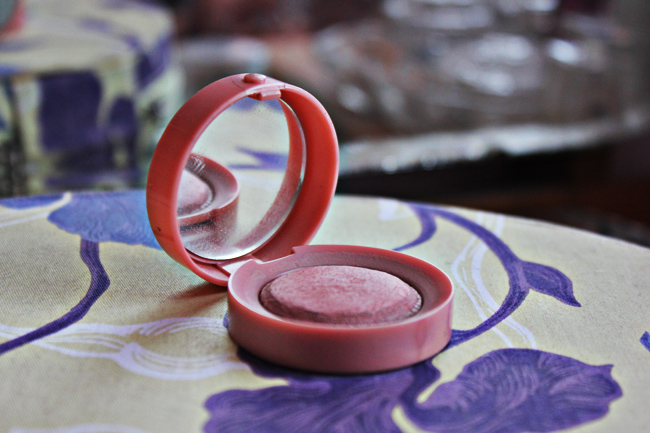 Lips
Besame Classic Colour Lipstick in Red Velvet and Dusty Rose
I have tried ALL THE LIPSTICKS. So far I've reviewed 14 different brands, and I'll still review any others that come my way. But this lipstick, in these 2 shades, have found a permanent home in my make up bag. I not only love how pretty it is (and it doesn't scratch and get ruined in a handbag either) I love how long lasting the colour is. Red Velvet is a gorgeous deep, rich red, but not too dramatic for everyday wear, and dusty rose is a neutral rose shade that's great for when red seems like hard work and very flattering on my skin.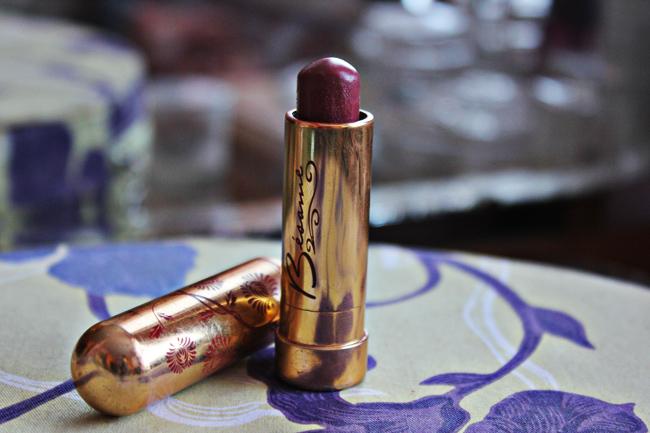 And at the moment it all lives in here. Which is a vanity case I got last Christmas as a Crabtree and Evelyn gift set.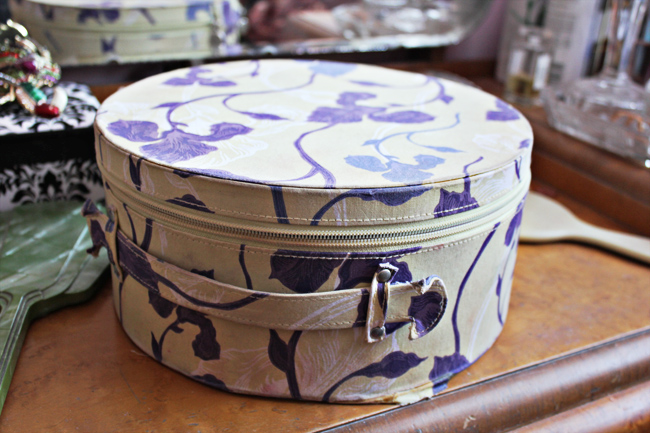 After a year of constant use (I travel at least 2 days a week) it's starting to come undone at the seams a little, so I'm looking out for a replacement. I'd love a little vintage vanity case. But I'm quite fussy about where I keep my make up being clean and I've yet to find one in my price range (next to nothing) that doesn't come full of dust or other peoples stains. As ever, patience is a virtue and one day it'll turn up, I have faith!
What are the essentials in YOUR make up bag?