I'm cold, and I'm fed up of it.
I swear this winter has lasted forever, but there are tiny little hints of spring. The sun occasionally peeks through the clouds, there are fresh tulips and daffodils in my house and the nights are getting a little lighter. Now it's March I feel it's time to hurry spring along a little bit and bring out a 50s floral prom dress, even if for the time being we need to team them with a cardigan and thick wooly tights.
Today I'm focusing on some of the fabulous repro brands out there who have some amazing 50s floral frocks in spring florals in that will look lovely with a cardigan and stockings right now, and even lovlier when/if the sun decides to make an appearance!
Carnation Print Hepburn Dress – £50 Lady V London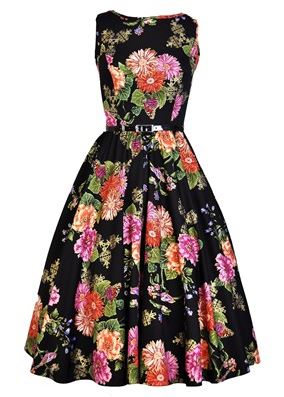 Olivia Dress – £65 Swagger Joint at Pin Up Parade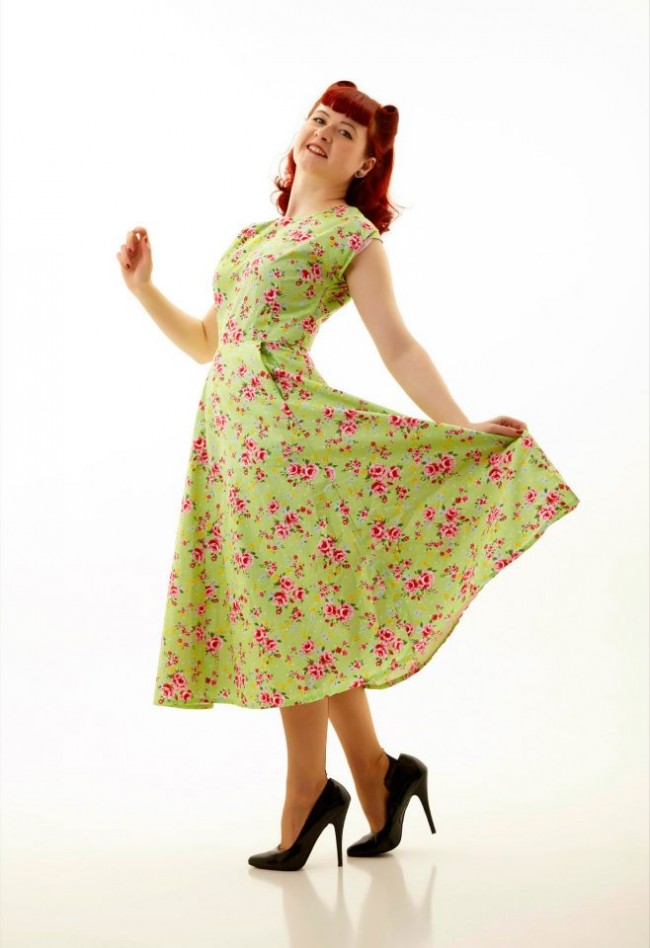 Betty Dress – £95 from Natasha Bailie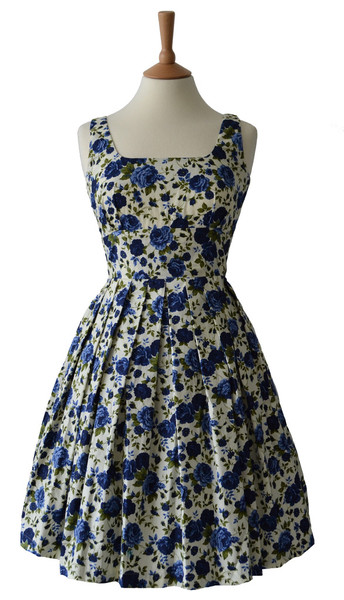 Paris Dress – £120 Bernie Dexter at What Katie Did