February Stats…
Start Weight: 11st 6lb

Weight Now: 11 st 3lb
Monthly Loss: 3lb
Total loss: 15lb
Waist: 29.25″
Miles Run: 17.5
Average Distance per run:2.9
Well, that's a mixed bag.
I have eaten fairly sensibly in February, apart from a few significant blow outs (I'm looking at you Valentines Day) and have apparently lost 3lb, though I have also discovered that I can lose or gain up to half a stone depending on which part of the floor I put my wii fit board on. I used a flat wooden board on top of the floor for this last weigh in and will continue to do that until I can afford a set of decent scales (any suggestions?)!
Running, however is a different story. We were dog sitting for my Parents for the first 3 weeks of February. Week one we were at home all week and went quite well, except I skipped a run at the weekend for reasons that are largely (entirely) alcohol related. Then we went away and took the dogs to a hotel. They couldn't be left alone in the room and they were too tiny (and lazy) to run with for any distance, so instead of a run I got 3 brisk walks a day and just one run at the weekend. This February's mileage is POOR and I am starting to feel a little bit panicky about the fact I am signed up for a 10k in March and haven't run that far since November. Gulp.

In February I have got back into planning my meals properly which makes life so much easier, and have also invested in a TrekMates flameless cook system to make eating healthier in hotel rooms a little easier, it'll mean I can buy things like ready made chillis, soups and the like to eat in the evening and heat them up without setting off the fire alarms and having the whole hotel evacuated. I've yet to try it out, but I'll be sure to let you know how it works!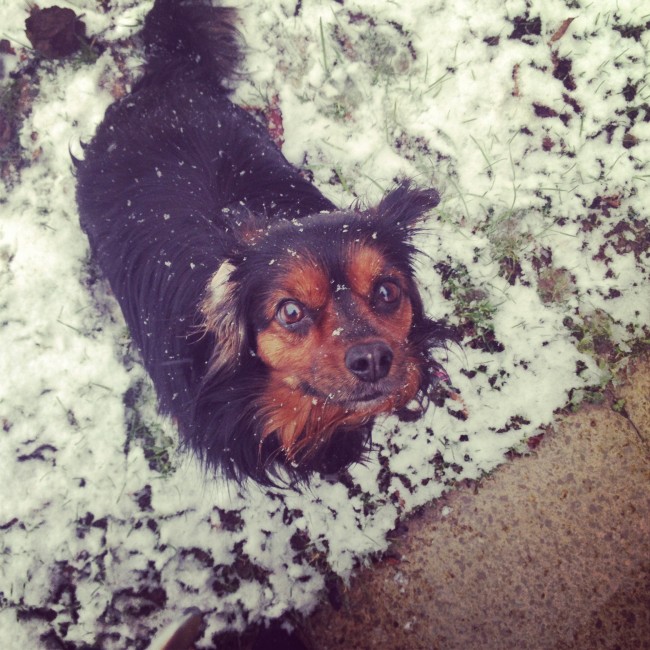 February's Acheivements
Lost 3lb, probably.
Planned and shopped ahead for meals.
Started working more on core strength
March's Goals
Lose 3lb. Under 11 stone is the goal!
Run at least 3 times a week
Run the Trowse 10k
Continue planning meals
Related