Tonight there is a new Dr Marten shop opening in Norwich.
I have been invited along to the launch, which apparently involves sausage and mash.
In my teens I owned 2 pairs of 8 hole DM Boots. A black bump toe pair with purple laces and tippex embellishments courtesy of boring maths lessons, and a green pair. I desperately wanted a purple pair, but despite a Christmas rush up Oxford Street by my Dad, none were to be found, so I got had a green pair instead.
Here I am in 1993, in my black boots.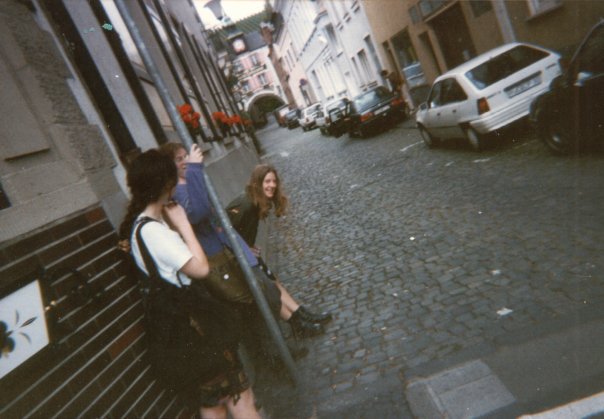 Since then I confess they've been somewhat off my radar. Occasionally I consider buying a pair of boots for practical sensible purposes. Then I change my mind. So, this morning I thought I would have a quick peek at the Dr Martens website, just to see what they've been up to in the last 20 years.
WELL! WHO KNEW?
They still have the classic style boots with their yellow stitching and available in a plethora of exciting colours and finishes, but apparently they've spent the last 20 years making some jolly nice shoes that I might want to wear on an every day basis, even if no one wants me to trudge through mud or do anything else that requires practical boots.
So, I thought I would share my favourites from their Women's collection with you today.
Heels….
Back in the 90s some one I knew had a pair of heeled Dr Martens. I hated them, I thought they looked like someone had just glued a heel on a regular pair of 8 hole boots. Apparently they've moved on a little since.
Cor, that's a sexy boot…..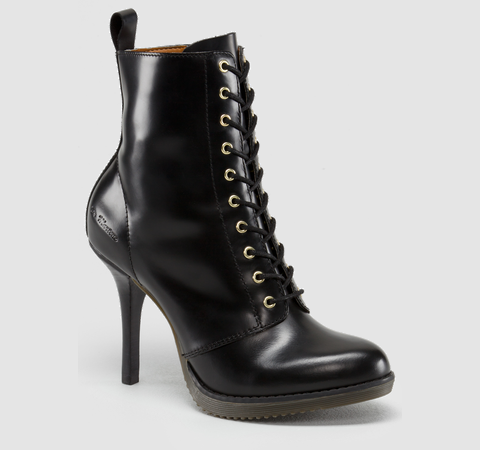 A little more practical, and lovely for winter with trousers or skirts.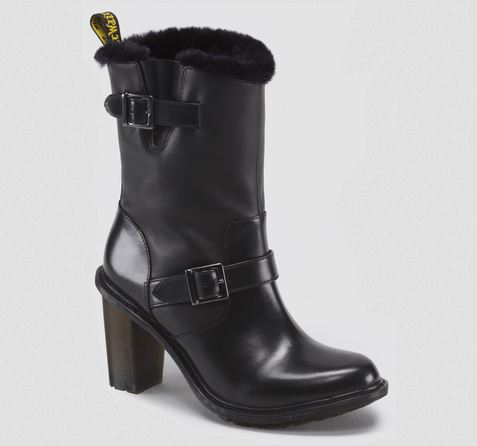 Oxblood leather with a spiky heel, and I love the cleated sole. So often in heels I end up slipping down tarmac slopes!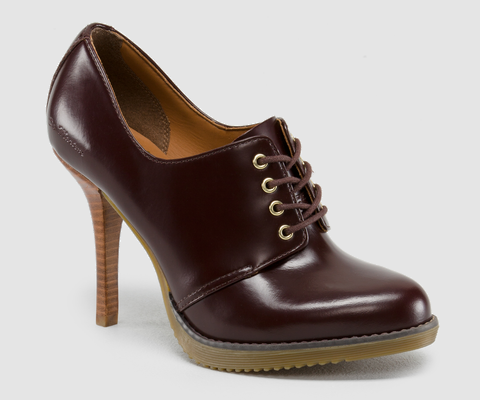 This is the heel style I'm not so keen on. It works far better on these cherry red lace up shoes than on the boots, in my humble opinion!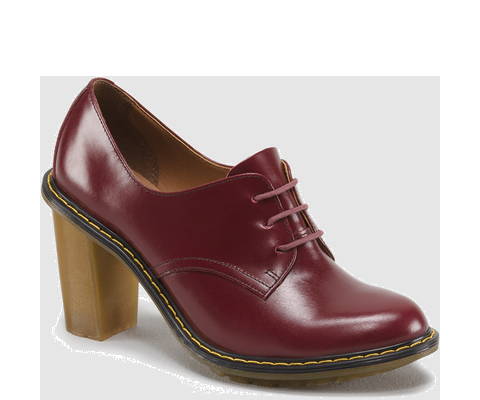 Flats….
Apparently there's more choice than just lace up shoes that your Mum will let you wear to school these days.
Look! It's got little playing card cut outs round the toe! I love it!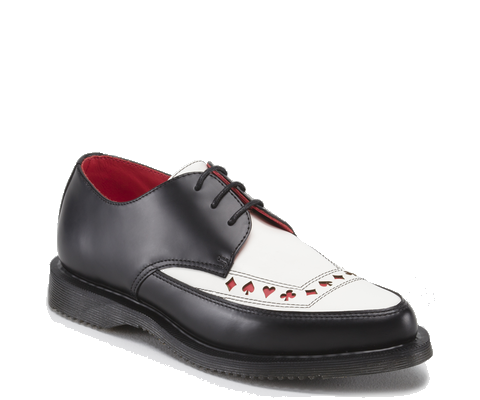 Another great two tone shoe for Autumn in black and cream. This one is part of a collection by Agnes Deyn, but I won't hold that against it!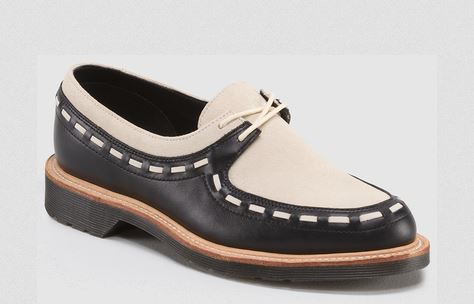 These last 2 pairs are a little (or a lot) pricier as they are from the core Made In England range, which are hand made by cobblers at the original factory in Northamptonshire using original construction techniques.
A wingtip shoe is a classic, and perfect for wearing under high waisted trousers for a bit of a Katherine Kepburn vibe. They do these in a few colourways as well.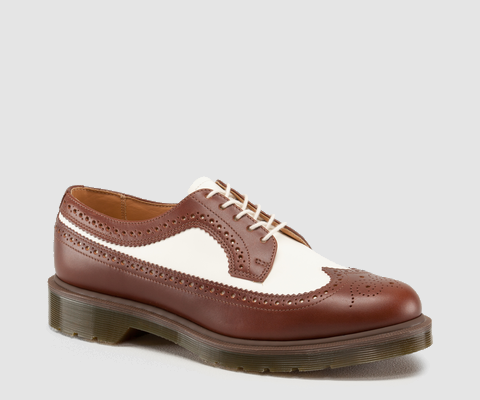 A classic loafer from the Made in England range, but super fancy, with swarovski crystal tipped tassels.