Horray! It's Nearly Halloween!
This is the time of year I like to wear tights with cats on, earrings shaped like bats, and generally treat every day like it's dress up day as much as I can. There's the fancy dress occasions, but it's surprising how much Halloween fun you can fit into your daily wardrobe without even looking like a goth if you try.
So today I've been off and rounded up the best Halloween accessories I can find, whatever your budget. I did it all for you, honestly, not just because I really like looking at Halloween stuff on the internetz.
The Halloween Nail Decals are are already on their way to me….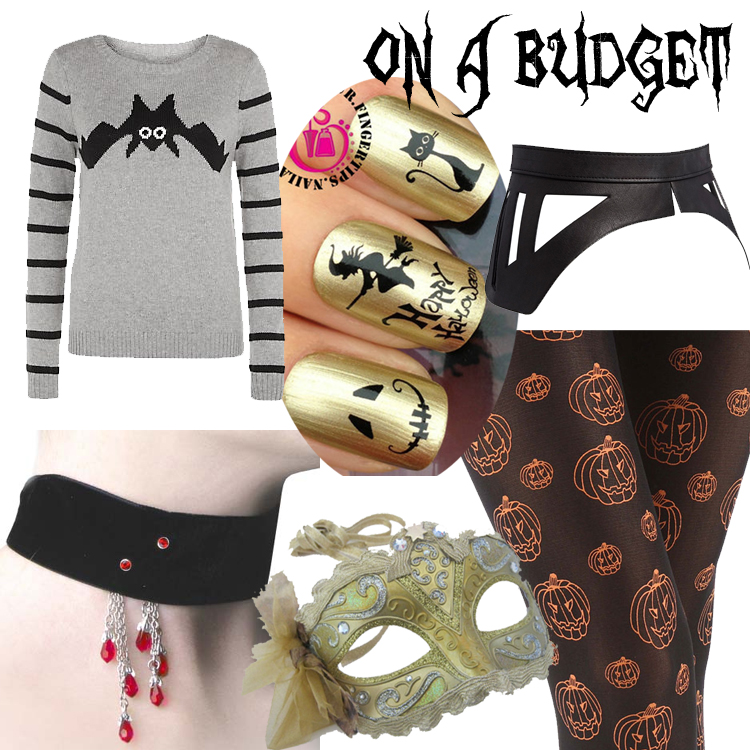 ♠ Grey Bat Jumper – £22.99 New Look ♠ Halloween Nail Decals – £1.75 eBay ♠
 ♠ Cut Work Waist Belt – £20 ASOS ♠ Pumpkin Tights – £4.99 UK Tights ♠
♠ Gold Masquerade Mask – £10 Etsy ♠ Bitten Choker – £21.99 Blue Banana ♠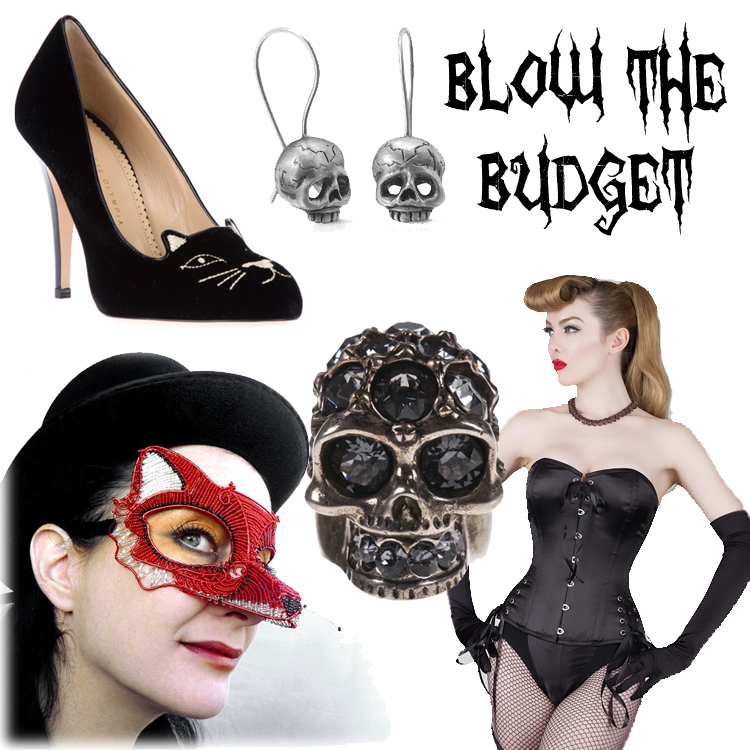 ♣ Kitty Pump – £465.26 Charlotte Olympia ♣ Silver Momento Mori Earrings – $375 Wendy Brandes ♣
♣ Tempest Corset – £169.50 What Katie Did ♣ Skull Ring – £173.50 Alexander McQueen ♣
♣ Red Fox Masquerade Mask – £335 Etsy ♣
Which is your favourite? I'm a bit in love with that bitten choker and the cut work waist belt, but those kitty pumps are just amazing too.