Happy Belated Halloween!
Yesterday, obviously, was Halloween, but what with today being the closest weekend I imagine there will be plenty of people still out celebrating. I took the day off yesterday to visit the Norwich Beer Festival, something I do every year and had been really looking forward to. It being Halloween and all I couldn't get dressed without a nod to the day. I had to decide in a hurry between Pumpkin Hat and Cat Ears, which I'm sure is a dilemma we've all had to face at some point in our lives. In the end I couldn't get the Pumpkin hat to stay put and I was in a hurry, so cat ears it was.
♣ Dress – Vintage ♠ Athena Biker Jacket c/o French Connection ♣ Ears – Can't Remember! ♣
♣ Shoes – Barratts* ♣ Necklace – PPQ for Cadburys ♣
When attending a beer festival it's best to wear something a little bit comfortable and easily washable as I always end up sat on the floor and you never know who's going to spill beer on you in the crowd! This faux leather jacket was sent to me by French Connection, I've been wearing it a lot recently and it makes me feel very rock n roll, it's also conveniently wipe clean! The dress was about 50p from a Boot Fair, if I remember correctly, and has been a firm favourite for years!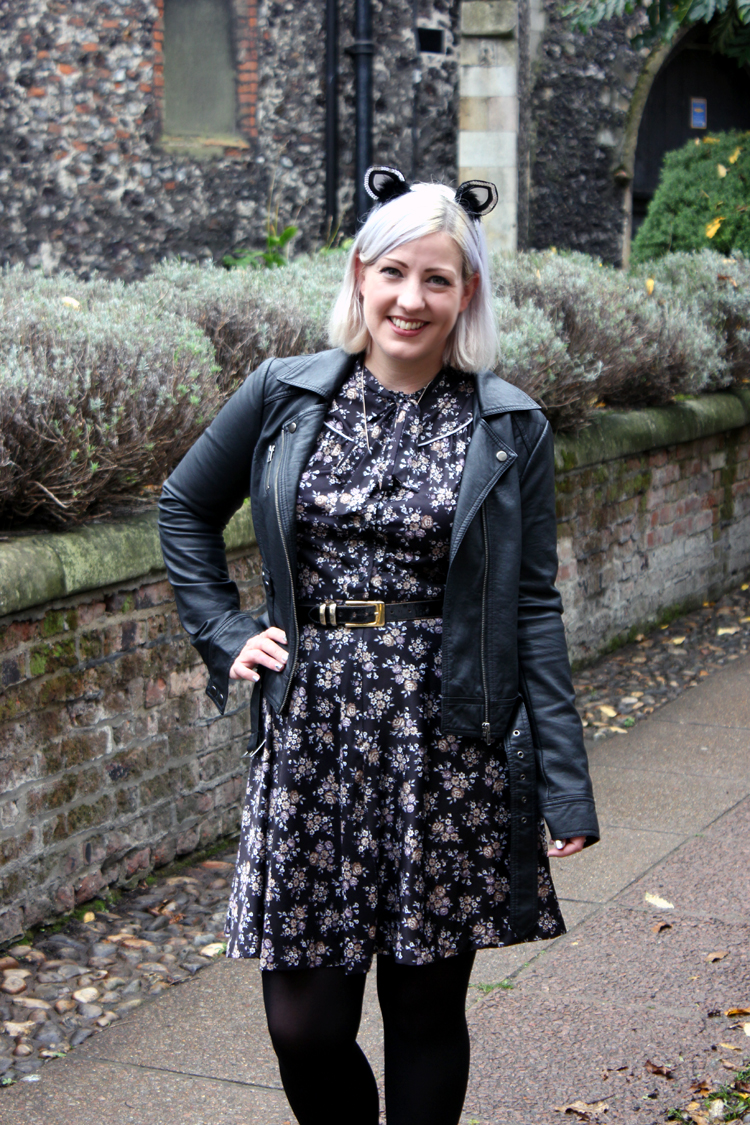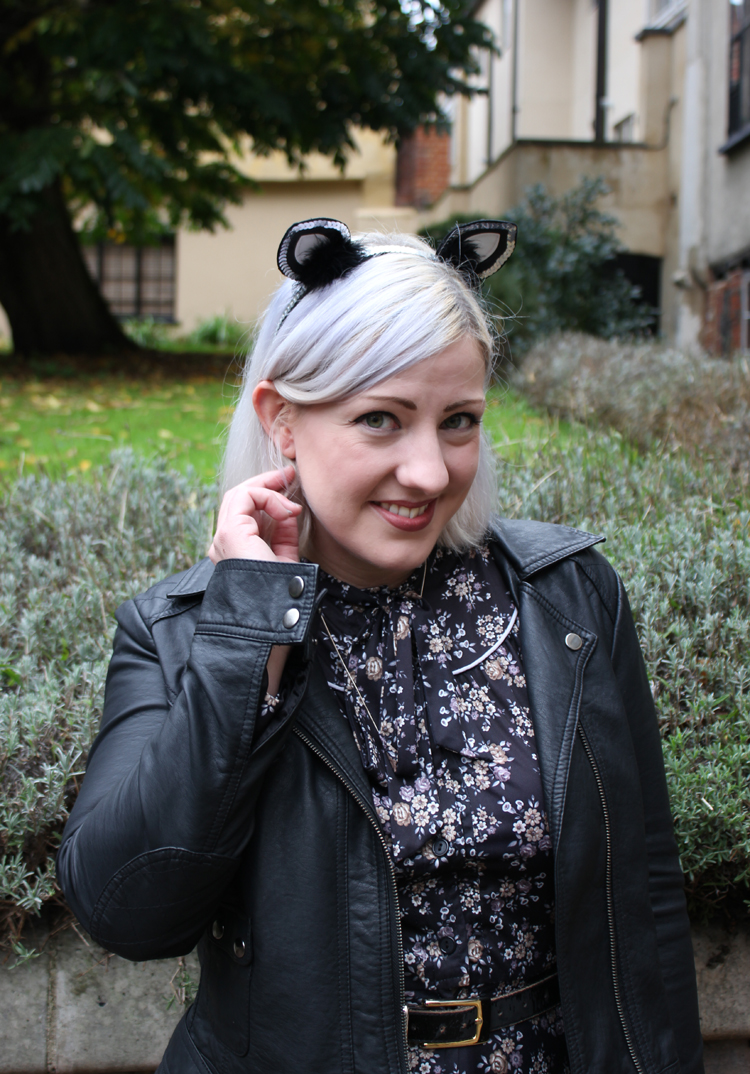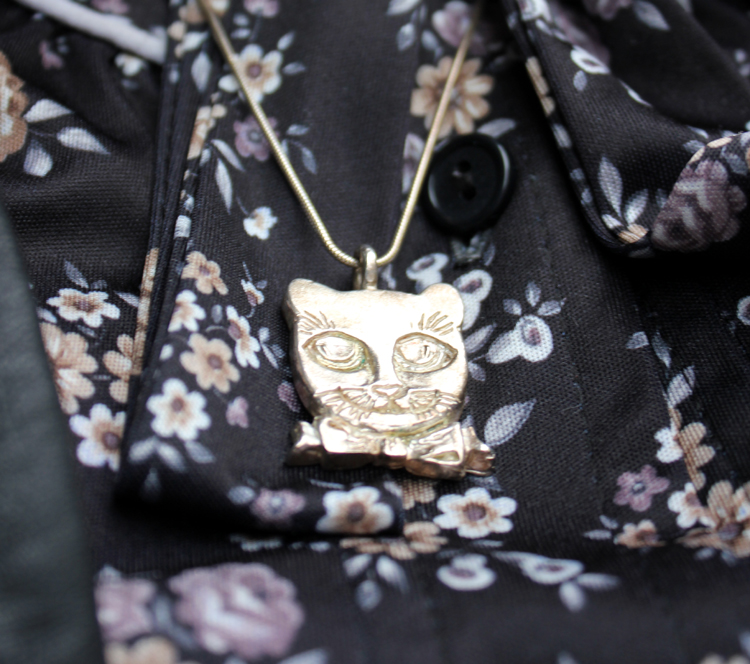 Of course, if I was wearing cat ears, that was also the perfect opportunity for cat necklace! I won this PPQ for Cadburys necklace in a competition years ago. I don't wear it often, but Halloween seemed like the perfect opportunity!
These photos were taken about 11am, the beer festival opened at 11:30am, and once we were kicked out at 2:30pm we went for a wander round an antique market, drank yet more beer, then headed home and I was tucked up in bed by about 10pm.
How was your Halloween?
Related