Well, haven't we had some lovely weather?
I've been pretty much living in my fan print Fleur over the last couple of weeks as it's perfect for the spring weather, and finally here is the outfit post I promised with it.
♥ Fan Print Fleur – Heyday! ♥ Sparkly Bones Hair Band – Janine Basil ♥
♥ Rosewood Cuff c/o Lulu Winter ♥ Nude Shoes – Nine West ♥
It might LOOK like I've gone for a lovely country walk (in ridiculous shoes) but actually this is a layby just off the A11 as I was off to visit my Family. Pretty nice backdrop for a layby huh? I thought I was going to end up with photos with a Little Chef in the background.
I'd actually been shopping that very morning and bought NEW SHOES from Nine West in the sale at Jarrolds, and just to keep the green theme going I also wore my Janine Basil sparkly bones hair band that I got for Christmas, and a very beautiful rosewood cuff with a green aventurine stone by The Branch which was kindly send to me by Lulu Winter.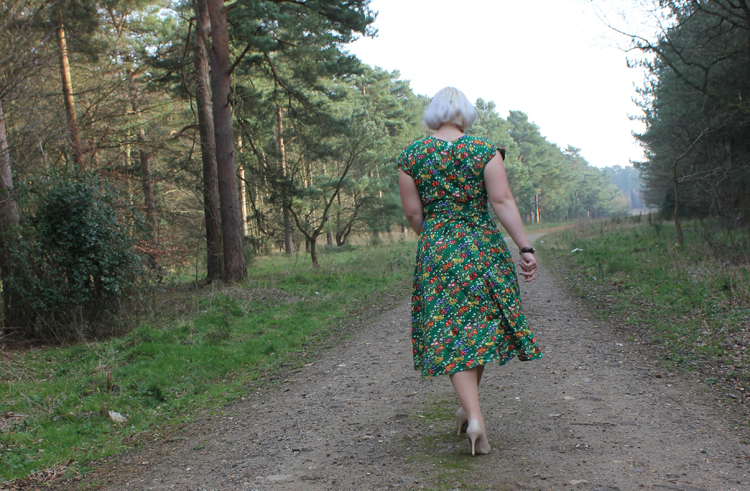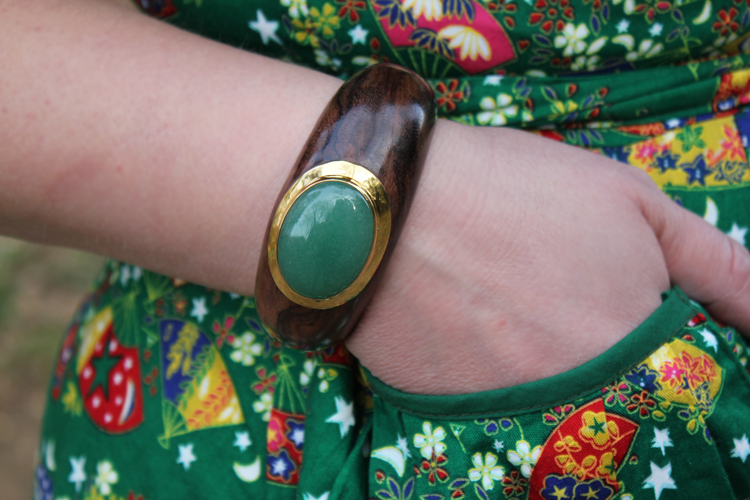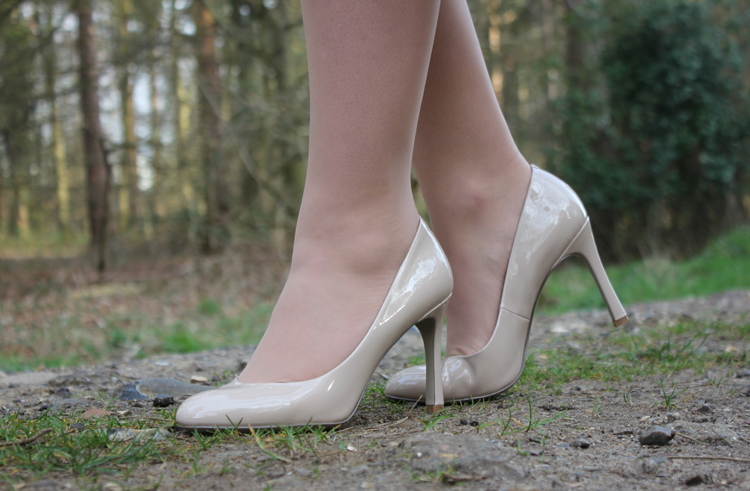 There was, actually, a reason for wearing quite so much green in one go. That evening I was off to the St Patricks Day Dinner for the local Rotary Club that my Dad is a member of. Yes, I know it's a few days early, but never mind!
Entertainment for the evening was provided by none other than Jimmy Cricket. I last saw Jimmy Cricket over 25 years ago in Blackpool, so I was quite excited! He did a set of about an hour and 40 minutes, and was full of energy the whole time. I hope I'm that energetic by the time I'm 68 years old! I couldn't resist getting a photo with him, and a signed DVD, naturally. Because, well. why not?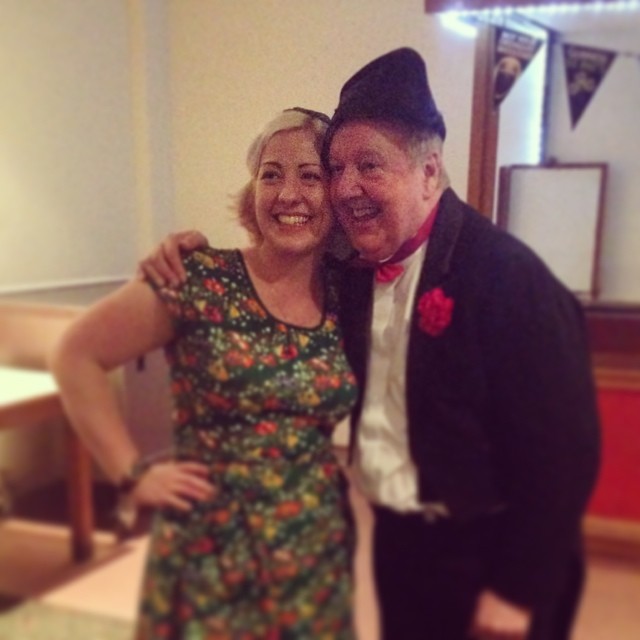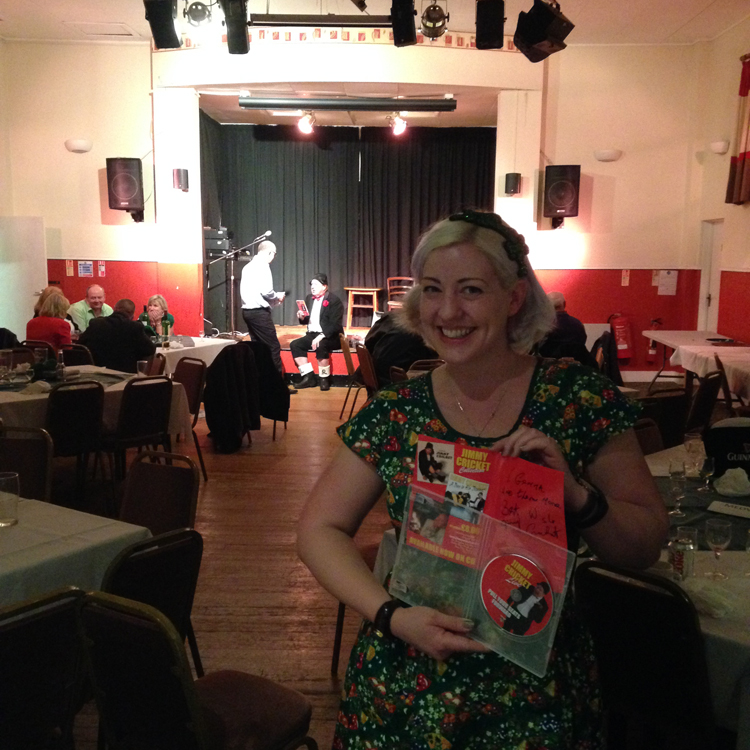 Related