On Friday night I got to be a fairy for the evening.
I had wings and everything.
Last November I was a pyjama girl at a pop up shop for Vintage nightwear specialist Wake Up Little Susie. This time round the evening had a Mid Summer Nights Dream theme, so I got to make out like I was a fairy, complete with wings.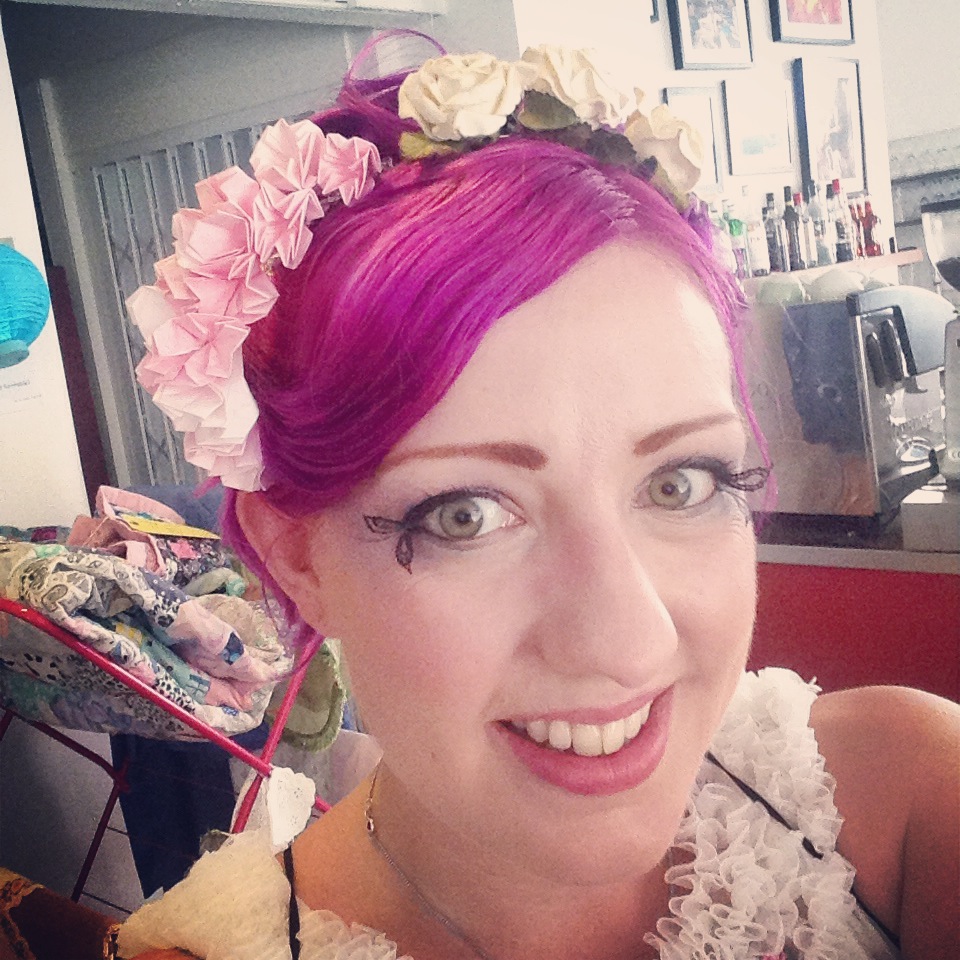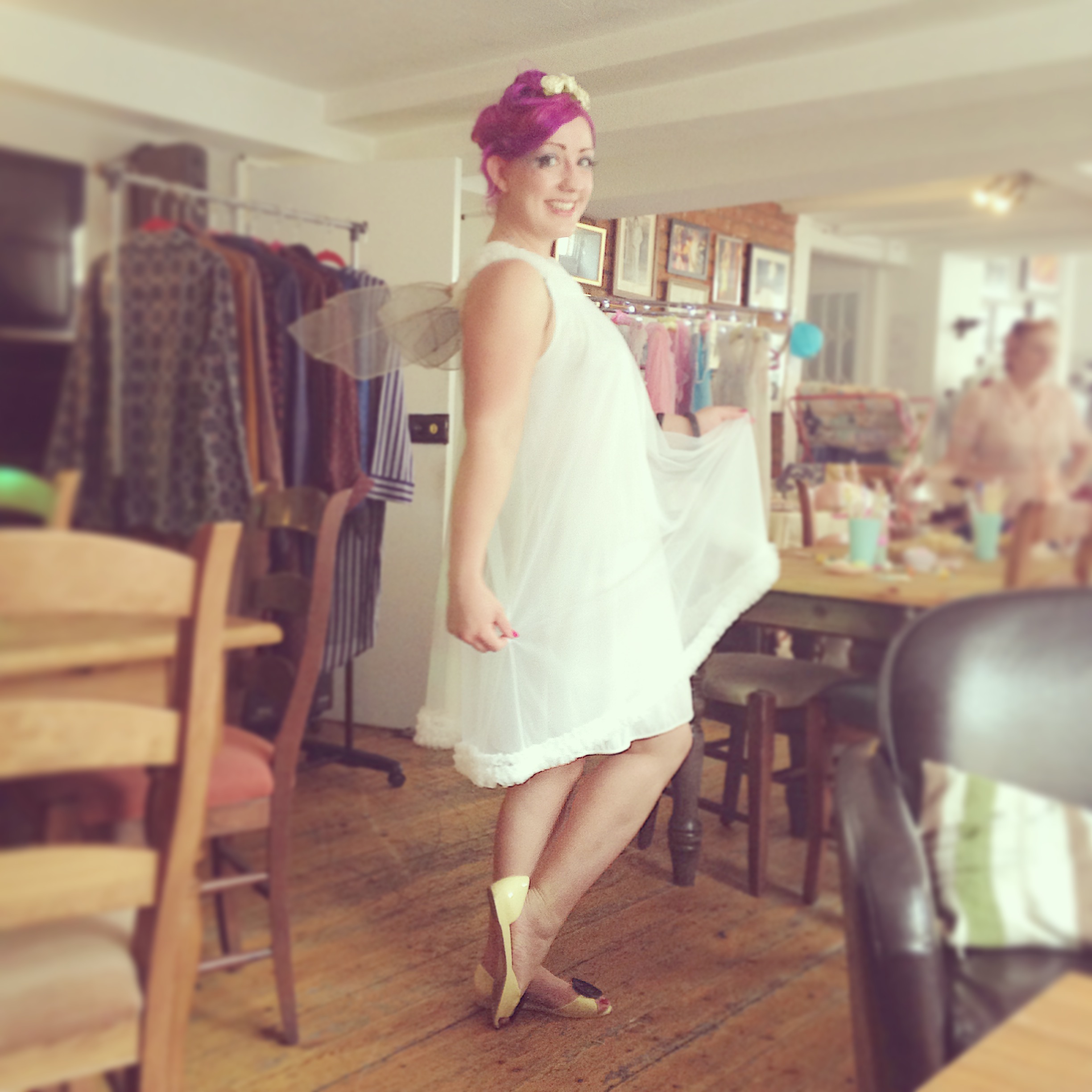 The White paper roses are from Abilu Creations and the pink flowers are hand folded origami flowers, a sample from Betsy Hatter, who also made those amazing wings I'm wearing! I also had to wear my Paperself lashes, which I've been told look like butterfly wings on my lashes, which seemed quite fairy like to me.
The gorgeous frothy white 60s Babydoll nightie came from Wake Up Little Susies rails. I bought it in the end because it was not only gorgeous, but really cool and comfortable in this hot weather!
These pop up events from Susie are always great fun, with piles of frothy vintage nightwear and home wears to rummage through, nibbles, goodie bags, and cocktails.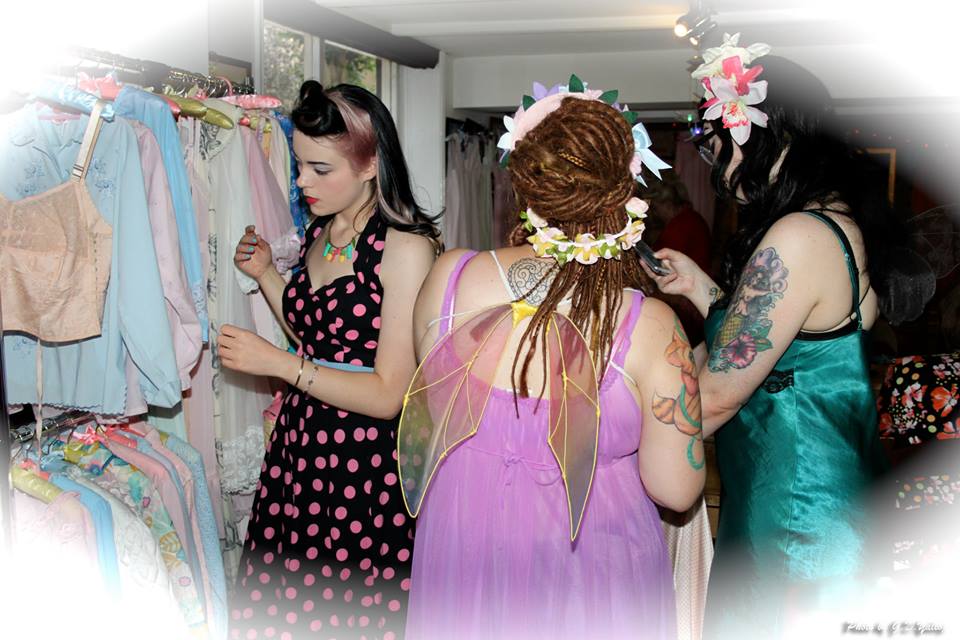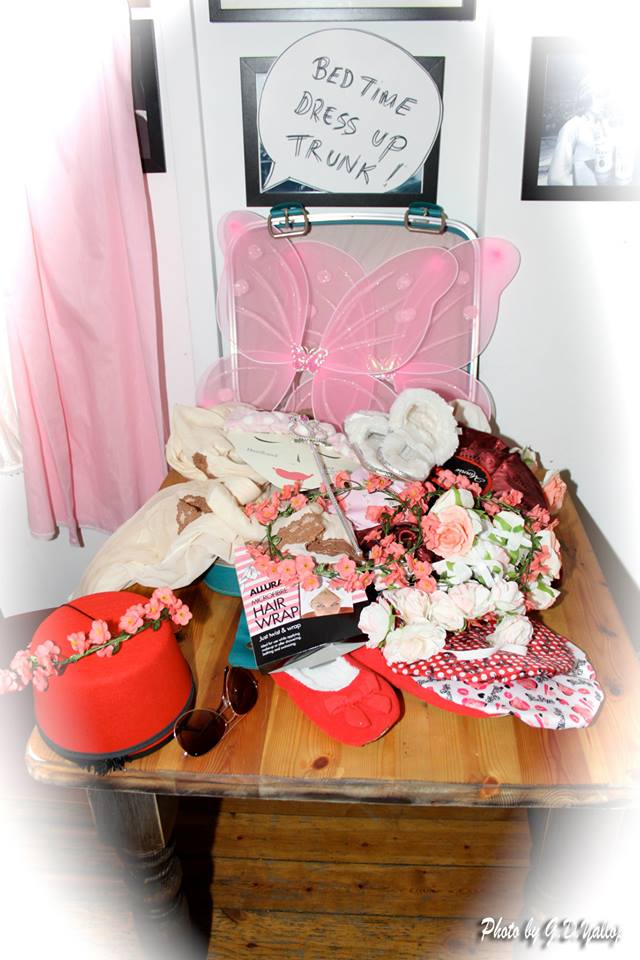 You can get a better look at the gorgeous night dress, which is now mine, in this photo by photographer Gary Yallop.
It has tiny pink rosebuds nestled in the frothy neckline.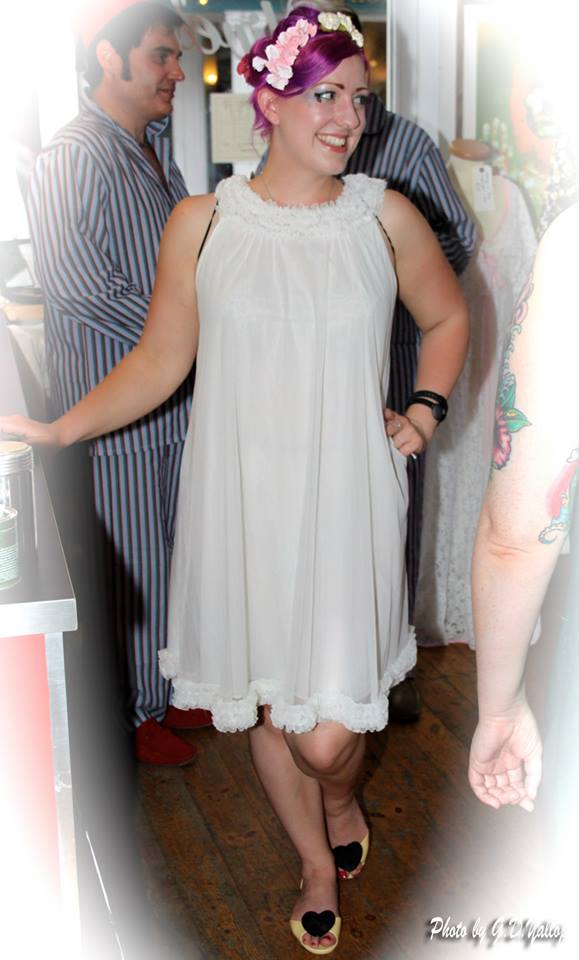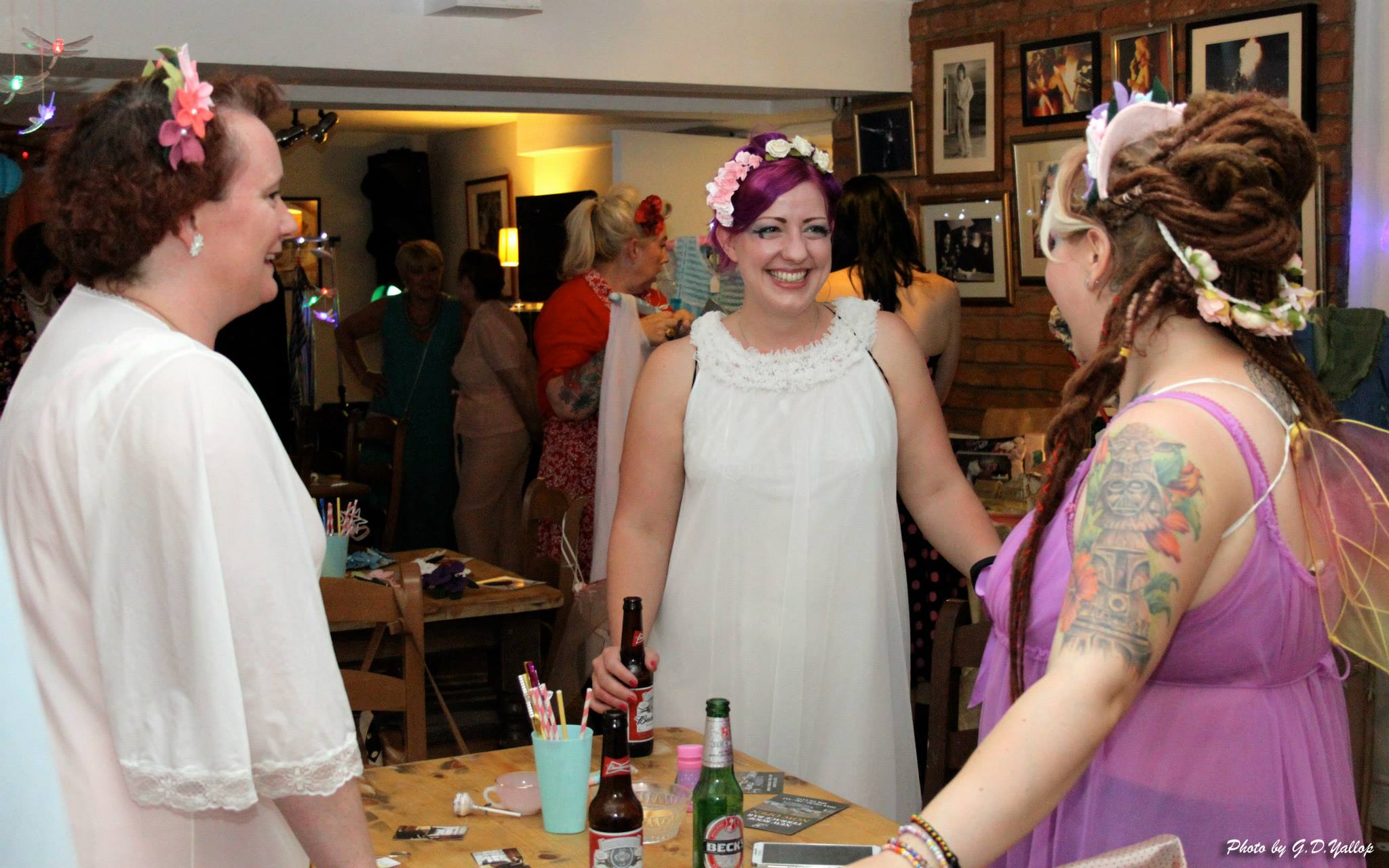 The best thing about Wake Up Little Susie is that she gathers together some amazing mens and womens vintage nightwear all in one place. It's not always that easy to find really good vintage nightwear, but Susie makes it easy.
She used to only sell through fairs, but she now has an Etsy Shop, so you can buy online. It was closed for a few days over the Friday night pop up to make sure there was plenty of stock, but will be reopening this week!
Most of the nightwear fairies (that sounds wrong, somehow!) were wearing Wake Up Little Susie nightwear and Betsy Hatter flower crowns.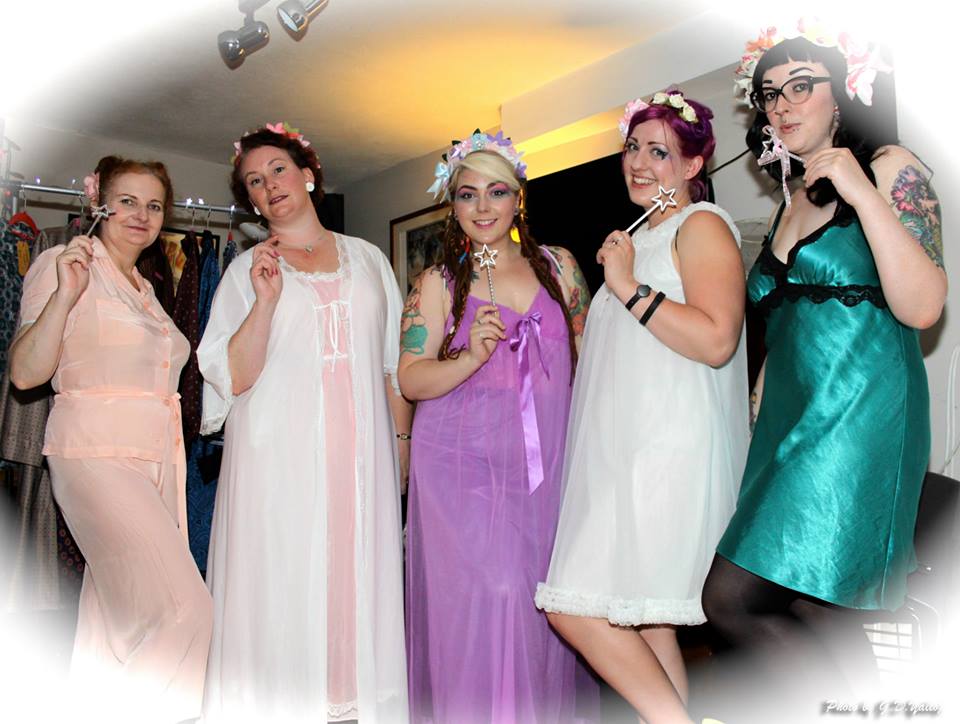 You can find Wake Up Little Susie on Facebook and Etsy.