Well, it seems that fitness trackers are like buses. You wait an entire year looking at different types, and then 3 turn up at once.
No sooner had I purchased, and finally reviewed, my FitBit Flex than I was offered some other trackers to review. I actually have 2 to review now, and today I'm looking at the super stylish Misfit Shine.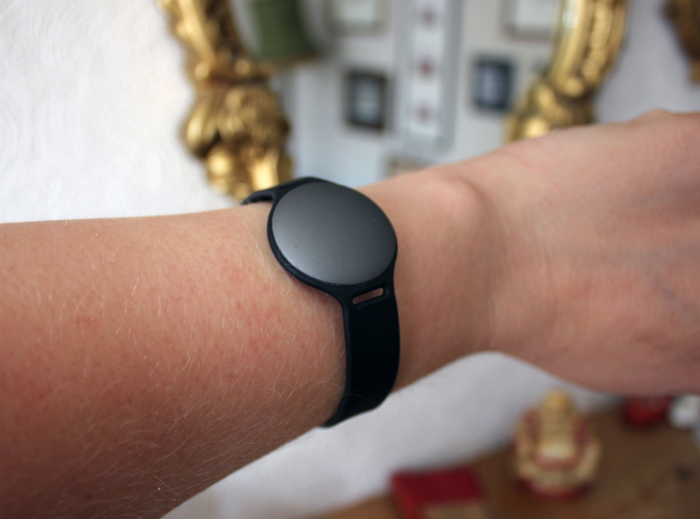 The Misfit Shine is designed to be a lot more glamorous than a regular fitness tracker. It comes in a sleek and expensive feeling display box with a special tool for prising open the metal disc tracker to put the battery in. In the box you get the tracker itself, which is about the size of a £2 coin and made of matt metal, a rubber wristband and a rubber clip to wear it on your clothing. The wristband clip is pretty secure, it passes through a loop before clipping through a hole, and the clothing clip uses a strong magnet that also feels secure in use.
Set up was pretty easy, you had to place the tracker on top of the phone app to sync it, which felt pretty space age.
The stats I got from my Fitbit and Misfit differed slightly, but not so much that I would say the Misfit was totally inaccurate. I have a sprained ankle, so I haven't been able to do a measured run to test the accuracy of both, but I would note that the Misfit does not offer any fine tuning options like the ability to select where you are wearing it, which might affect step count.
Two sample days, on both days it estimated less distance covered than the Fitbit, but on one day it counts MORE steps, and the other LESS. I only wish I knew which was right!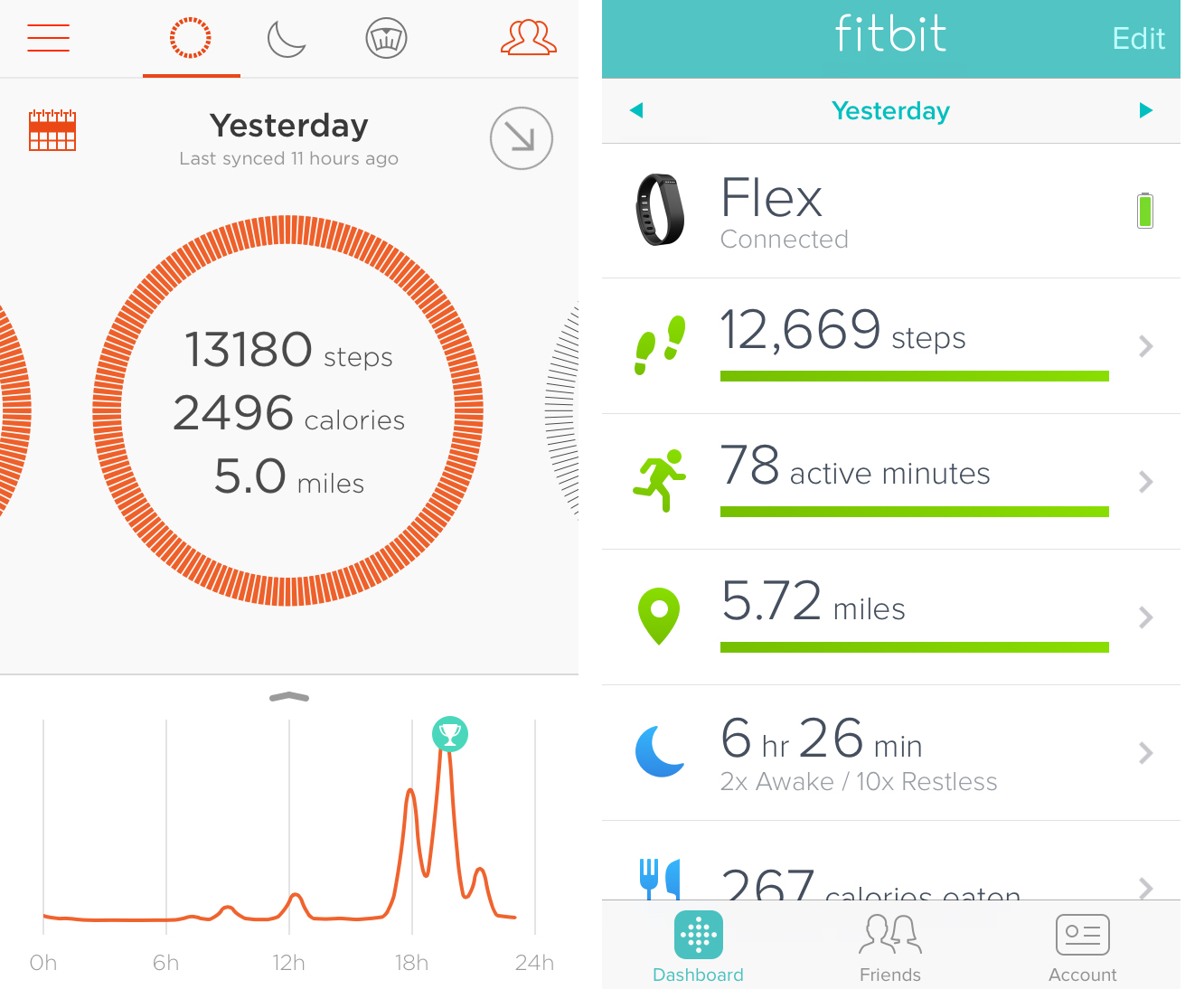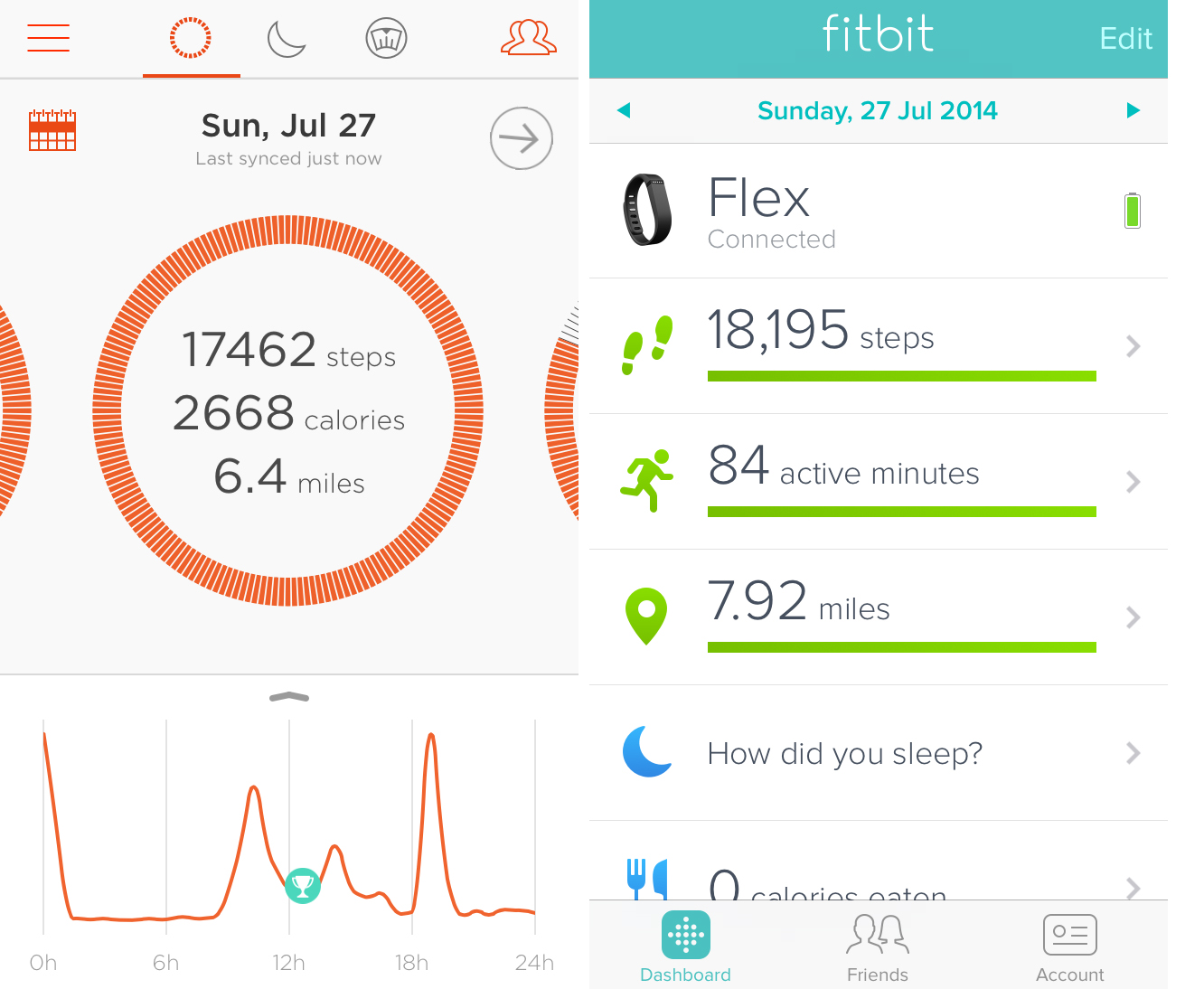 The Misfit also has an alarm function that promises to wake you up in a light sleep period, making waking up easier. I didn't really test this as to use the function requires you to keep the Misfit app open and within 3 feet of you all night, and the alarm then plays through your phone and I found that a little clunky.
Things I loved about the Misfit Shine
The shine does look fairly sleek and sexy. I love that it works as a watch, with lights around the edges indicating hours and minutes, which was really useful. It also automatically detects when you go to sleep and tracks your sleep, another handy function if, like me, you constantly forget to tap your activity tracker and tell it you're going to sleep.
The ability to wear it in multiple ways was very handy.For Roller Derby, for instance, I could use the magnet clip to clip it under my top on my waistband instead of wearing it on my wrist and running the risk and running the risk of it flying off or getting caught.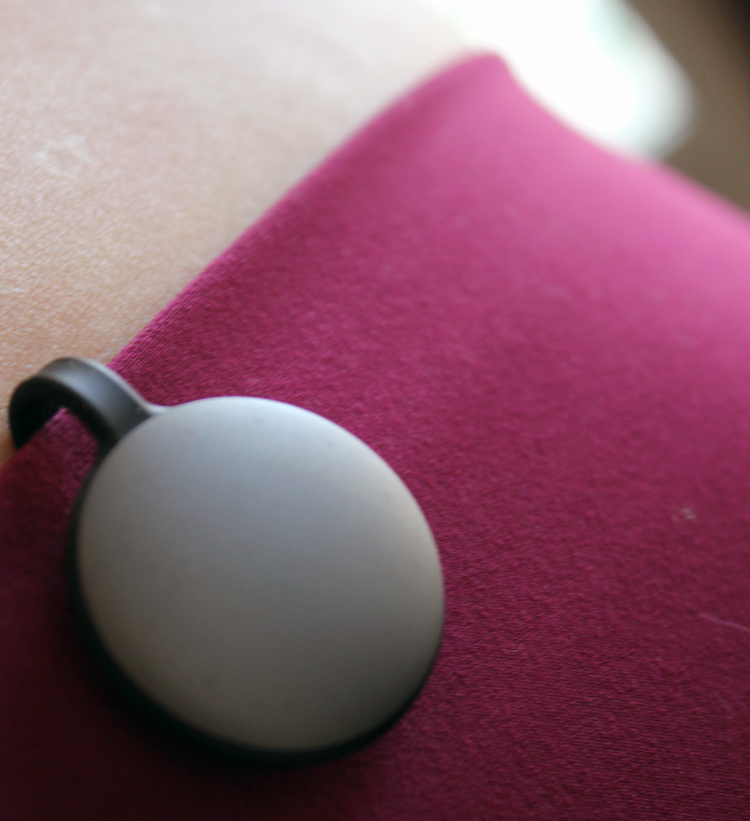 Lastly, I really loved the Misfits battery. It runs on a flat watch type battery, which should last for about 4 months. Not having to keep recharging it is brilliant, though I can see myself being without it for a while when the battery runs out and it takes me 3 weeks to get round to buying more!
Things I didn't love about the Misfit Shine
The only way to sync is through the app. There's no laptop option, which is a shame as not everyone has a smart phone. When you tap the device for progress update it tells you how many "points" you've earned. These points are based on a an algorithm including how active you've been, so different amounts of swimming, running, walking etc earn different points. This seems like a great idea, but points don't really mean much to me, where as 10,000 steps a day is an easily understandable goal for getting more active. Get up and walk more.
Like the Fitbit, the Misfit also didn't "get" Roller Skating as an intense activity, but unlike the Fitbit there is no way to manually add a different activity. There is the option to "tag" different activities, but it doesn't include skating, and honestly I couldn't quite figure out how that worked!
Lastly, I really missed the ability to sync my activity with My Fitness Pal. I could manually add extra calories burned to the MFP app, or just be aware of what the Misfit said when calculating my calories, but keeping everything together in one place feels so much more convenient.
The Misfit Shine is super stylish, and also a functional and useful fitness tracker. For the super style conscious you can also buy extra accessories to keep it in, like a leather watch strap, or this gorgeous "bloom" necklace. Be warned though, these accessories aren't cheap, and the necklace in particular is almost as expensive as the tracker itself!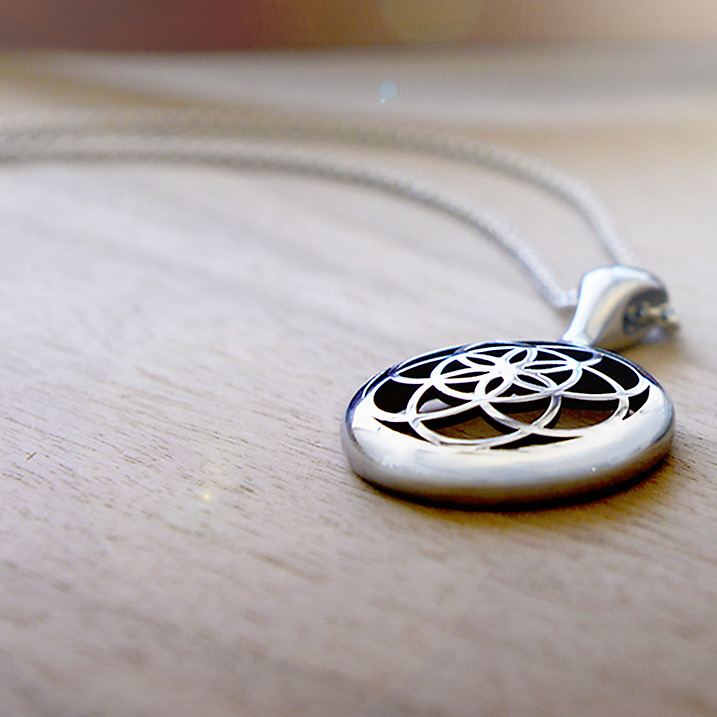 The Misfit Shine is available at John Lewis for £79.95 and also comes in a choice of exciting colours!
Related