Back at the beginning of August when I reviewed the Misfit I said I had a third activity tracker to review, and after giving it a try for 3 weeks, it's time to give my verdict!
The Nuband
is a solid one piece black band and at £49.99 it's a lot cheaper than many other fitness trackers on the market. (Note: It's currently only £40 on Amazon)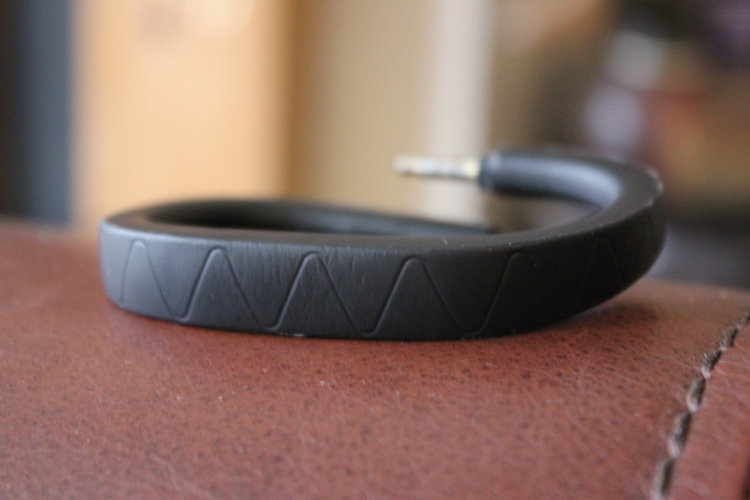 The band charges and syncs using a headphone jack, it comes with a USB charger, and syncs by plugging into the headphone port on your mobile phone and syncing with the app.
The stats I got from the Nuband differed dramatically from my Fitbit. It seemed to be over counting my steps, sometimes by quite large margins. Here are two sample days, as compared to my FitBit tracker.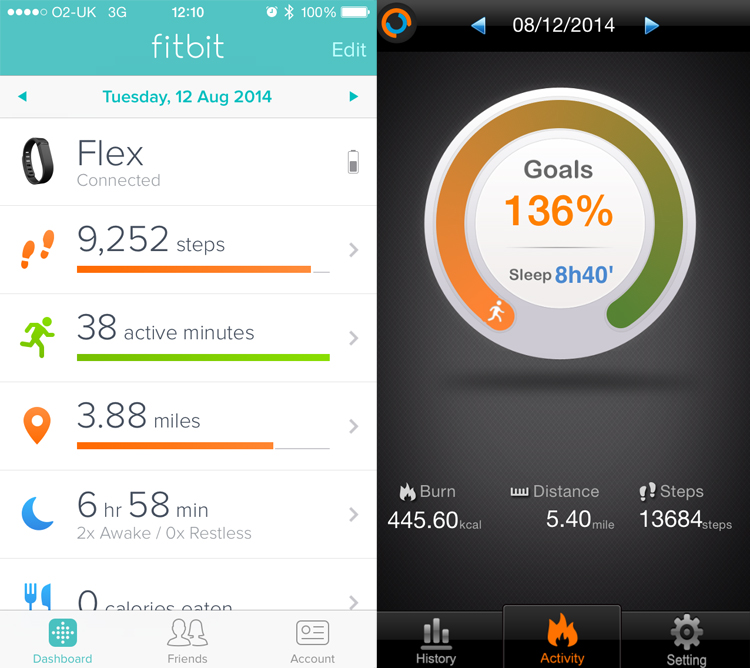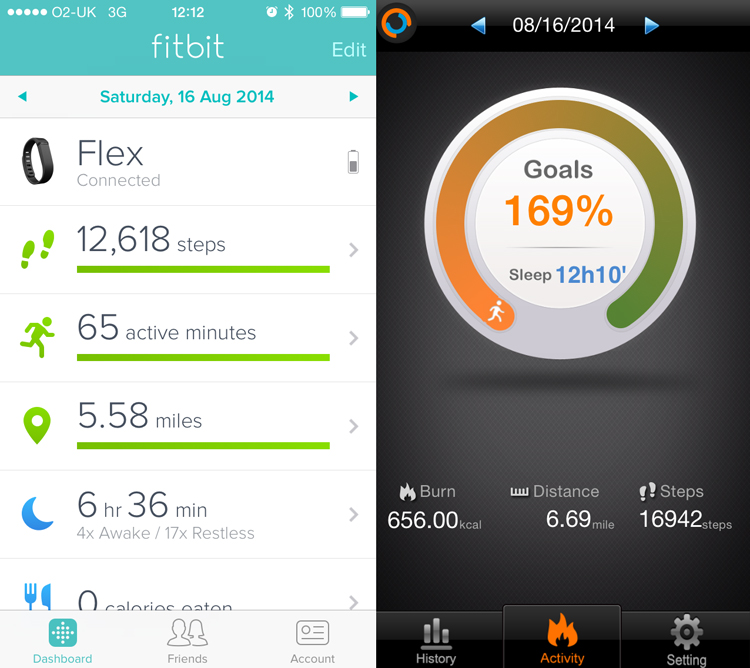 As you can see it seems to be over counting by several thousand steps, some days it almost doubled my step count. After 6 months use I'm fairly convinced of the accuracy of the Fitbit, which also tallies fairly closely with the Misfit. The Nuband contains the facility to add your weight and height, but no other customisation options that might make it more accurate such as stride length, or the facility to say what hand you are wearing it on.
In order to tell the band you are going to sleep you need to tap it 5 times. For the first couple of weeks I found this really hard, tapping it like crazy and it wouldn't go into sleep mode, till one day I discovered you actually have to tap it fairly slowly, after that it was a breeze! It looks from the above stats like the sleep figures are really high too, but I think this is because the band itself shows little information and I frequently forgot to take it out of sleep mode. Going into history shows more accurate sleep times as it registered I was awake for much of the time.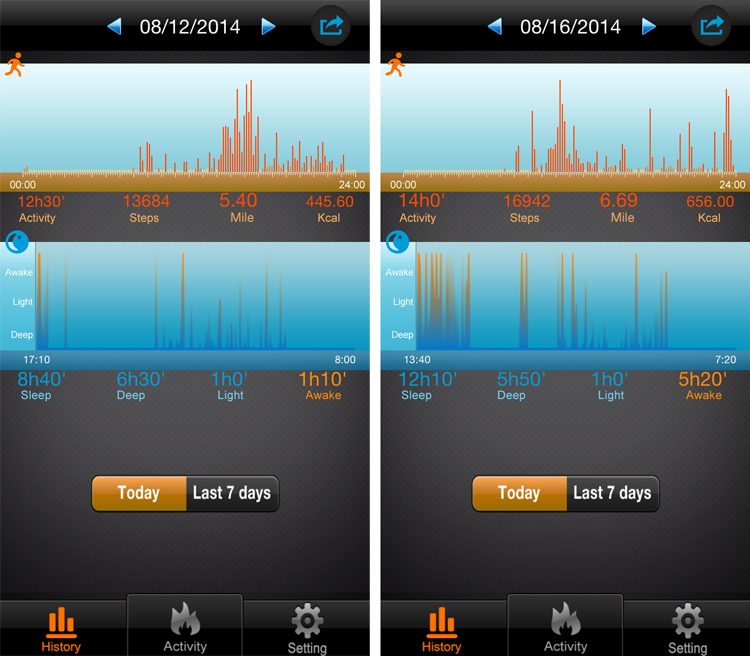 Things I loved about the Nuband
I liked the solid wristband as it meant there were no important bits to lose, having lost both my Fitbit and had the Misfit pop out of it's band a couple of times recently it was quite a relief to think I couldn't really lose this one. The only loseable bit was the removable cover that goes over the headphone jack on the end of the band. Which I took off to charge it before first use, but somewhere safe and, er, promptly lost, but the band works just fine without it.
The syncing using the headphone jack is far more reliable than bluetooth, which I find can occasionally be flaky. You even have the option to share your stats to Facebook and Twitter after each sync. The lights indicate whether you are in day time mode or sleep mode, and the star for daytime changes colour once you are 50% towards your goal.
I also really loved that you can set it to buzz and warn you if you've been inactive for a certain amount of time, so it can remind you to get up and walk around the office, which is a nice feature.
The price is also a big plus as it is far cheaper than other available bands.
Things I didn't love about the Nuband
The solid band was a little uncomfortable to wear as it didn't conform to the natural shape of my wrist, and it really wasn't particularly attractive, especially once I had almost immediately lost the cover for the headphone jack. I found that tapping the device also left little nail marks in the plastic, which was starting to look a bit shabby after just a month of use.
Unlike other bands I've tried the lights on it don't give as much progress feedback and you have to sync for specific numbers which makes it a bit less convenient to keep track throughout the day. The over counting of steps was also quite an issue which I think would be a deal breaker for me. As an activity tracker I would need something more accurate, or you're not getting a proper picture of your activity levels.
The band also doesn't sync with My Fitness Pal, a feature that I really love with my Fitbit, so have to mention!
Overall, for the price, the band is a reasonably option, it's basic, and as long as you are aware of the issues with over counting you could still use it as a comparative device. I'd suggest taking it on a few measured walks first to get an idea of how it counts for you.
The Nuband is available at Qudos Direct for £49.99 or on Amazon
for around £40.