I appear to have unintentionally developed a thing for Foxes….
Nica are a handbag company I've worked with before, they gave a lovely prize to last years advent calendar giveaway, and they asked me if I wanted to pick something out from their site for myself.
So I had a peek, and I saw the Phoebe crossbody, and after last weeks foxy outfit I just couldn't resist! Look how cute it is!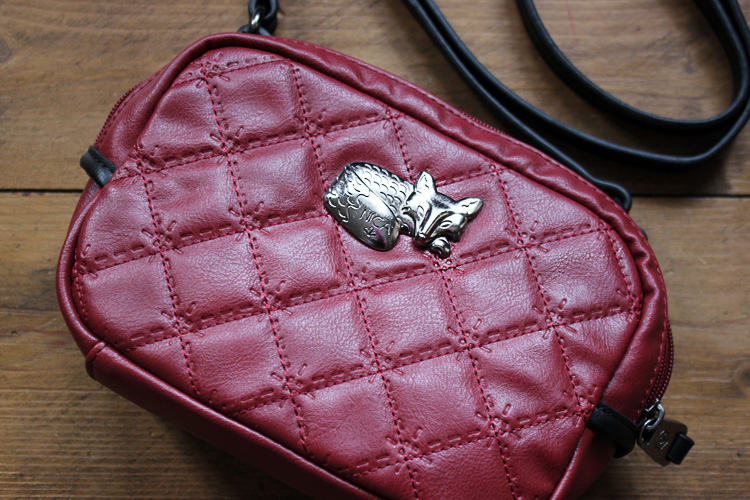 It's even cute inside too as it has a pretty patterned lining.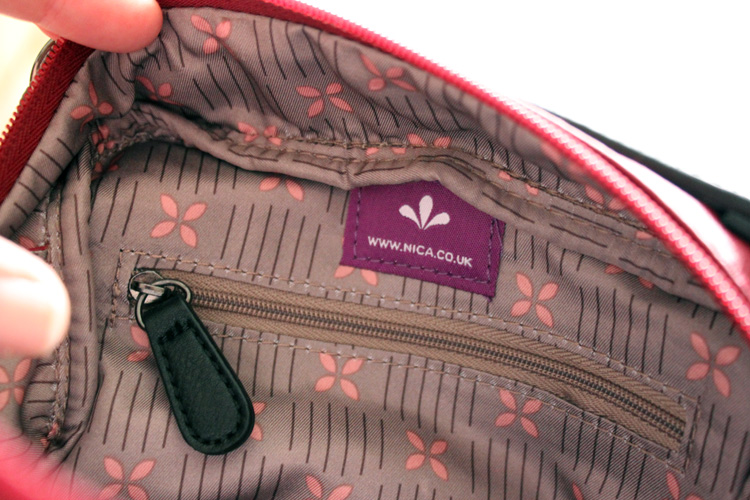 I've got tons of huge roomy bags that I can fling everything in and give myself chronic backache with, and lots of cute little evening bags that barely fit a lipstick and phone, but what I don't have is much of a selection of smaller every day bags. The sort you can take to the pub for the afternoon when all you need is your phone, keys and cards and not any of the other assorted junk that accumulates in the bottom of a bag (which in my personal handbag includes, 8 lipsticks, a small foam rubber practice golf ball, several bottle tops and a lego model of Amy Pond)
Nica has a good selection of cross body bags, which I find are good because I like to carry my bag on my left and wearing it across the body means you can take some pressure off your left shoulder.
Oh, and I was briefly tempted to photoshop out the bruise on my left arm in this photo, but in the end I couldn't be bothered. I'm back at scrim at Roller Derby and therefore bits of me are going to be bruised, though why it's always my arm I'm not sure. I think possibly I must spend a lot of time in the wrong place and people are trying to move me.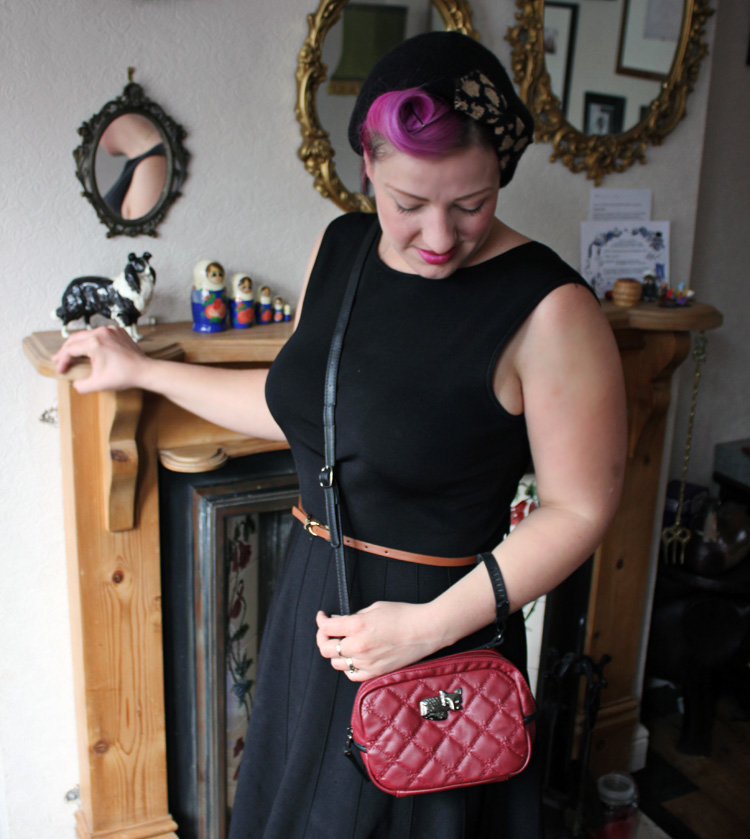 The quilting reminds of a Chanel bag, but foxes are way cuter than linked C's. I think the raspberry is a great autumnal colour and I'm starting to get quite excited about the change in the seasons now the weather is cooling down a little and there's that Autumn nip in the air.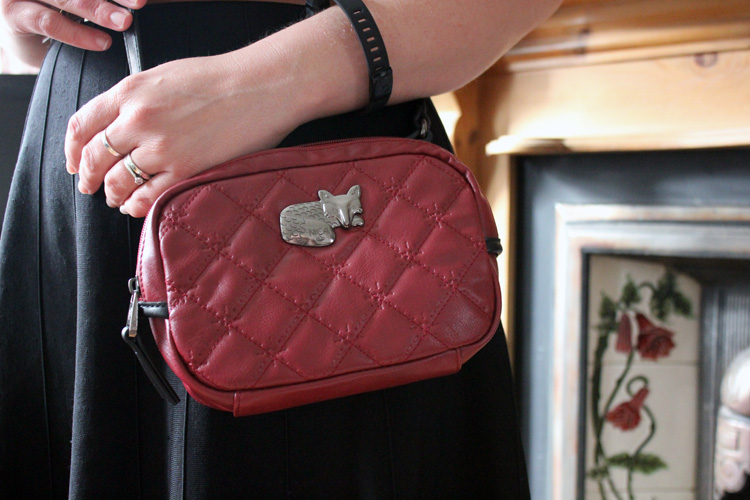 I have just got the best dress for Autumn that this will go perfectly with, I'm just on the hunt for the perfect tights to go with it!
The Phoebe crossbody bag also comes in mustard (also great for Autumn) and black (good for always), and they all have a really cute fox on the front, because who doesn't need a bag with a fox on it?