If you've seen todays post, you'll see me creating my own Christmas Cards with Postsnap, which was great fun!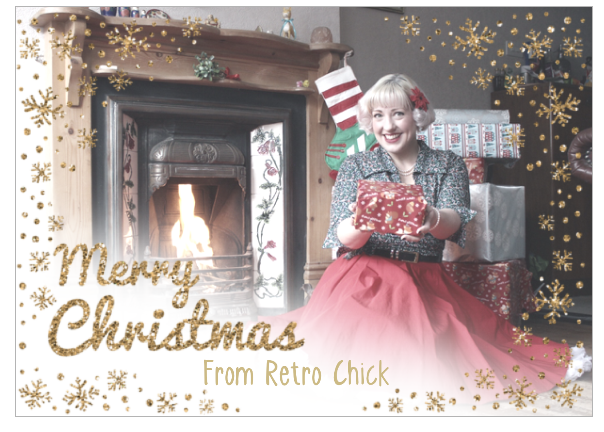 So now I have the chance for you to create your own cards with Postsnap, with credit to create 20 free cards to send to friends and family next year.
Postsnap conveniently has a little reminder option as well so if you're prone to forgetting peoples birthdays you can program them all into the app and then wait to be reminded to send them a free card! Perfick!
If you fancy having a go at your own Christmas cards Postsnap have kindly offered you all 25% of cards till 23rd December using the code RETRO25. Just download the app and give it a go!
If you want to enter to win credit to order 20 free Postsnap cards then today you have 3 opportunities to win! You can follow Postsnap on Twitter or visit them on Facebook.
Or for your bonus entry you can tweet about the giveaway! Just follow the instructions on the rafflecopter widget to get your entries!
a Rafflecopter giveaway
Unfortunately I am unable to fix any issues with the rafflecopter widget as it is hosted externally. If you have problems, please try again later or contact [email protected] for persistent issues and tell them your browser and operating system.