Christmas is a notoriously difficult time to keep up a regular fitness routine. For me it all starts at the end of November after the Norwich Half Marathon. A week off running to recover at the end of November, and then we're into the business of December and running becomes sporadic and there's certainly no need to take on those epic weekend 10 milers any more.
Then around mid December Roller Derby training and scheduled gym sessions start breaking up for the Christmas period and not returning till January, plus there's family to visit and parties to go to, all of which cut into the time you might otherwise spend exercising.
We tend to compartmentalise our lives, so December becomes lazy time, and then in January we're all raring to go and suddenly turn ourselves into total clean eating gym bunnies! Personally I believe very strongly in the concept of moderation in all things, and it's far easier to just scale back your fitness slightly for a month and add in a few more treats then ramp it back up again in January than it is to abandon it entirely and then get going again!
John Lewis is running Live Better campaign to encourage people to, well, live better, and they asked me to get involved and chose some products to keep me motivated over Christmas.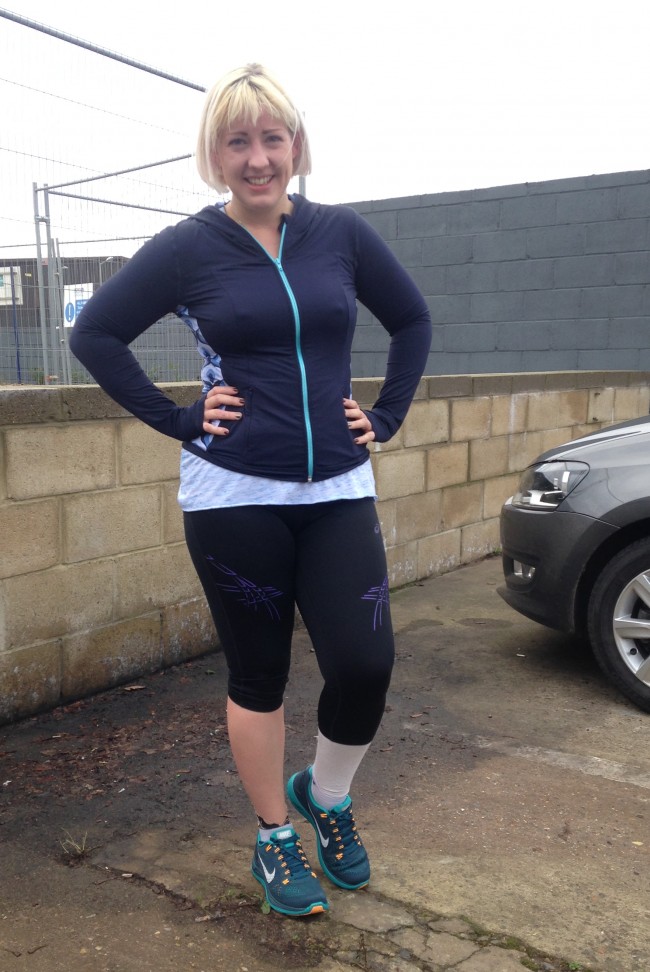 I went for some new running kit, because there's nothing more guaranteed to get you out there running than new kit to try! An (unseen, it's very cold!) Shock Absorber run bra and a nike belt to hold gels and other vital bits and some Asics running capris are a good start. I also got a new pair of Nike Lunarglide 5 running shoes. They feel very stiff at the moment, a lot more stabilising than my previous shoes, but wearing them in is another excuse to get out there and run more often!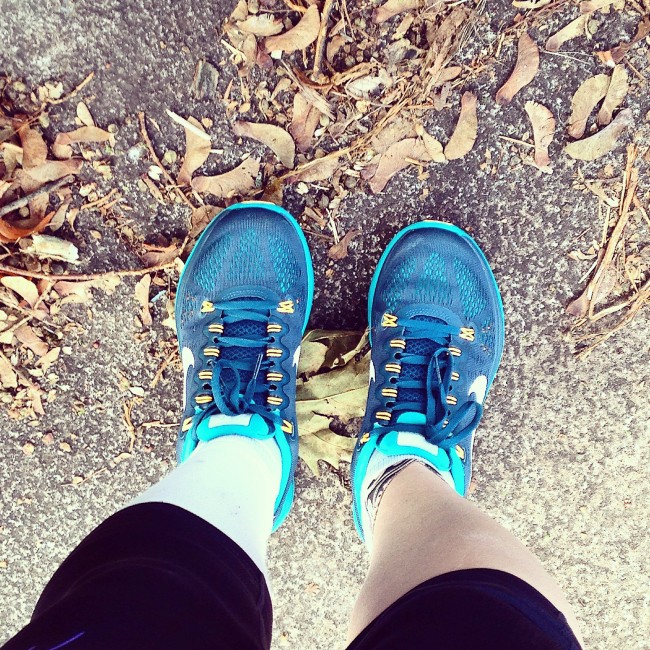 Of course, keeping on track over the winter isn't just about getting out there and going for a run. It's about what you do every day. So I picked 2 last things to keep me on track.
A bobble water bottle, because apparently I cannot live on Mulled Wine alone, and an accessory pack for my fitbit flex. Black may be a practical colour, but tangerine and teal look far better with festive attire and mean I can track all my Christmas activities with style.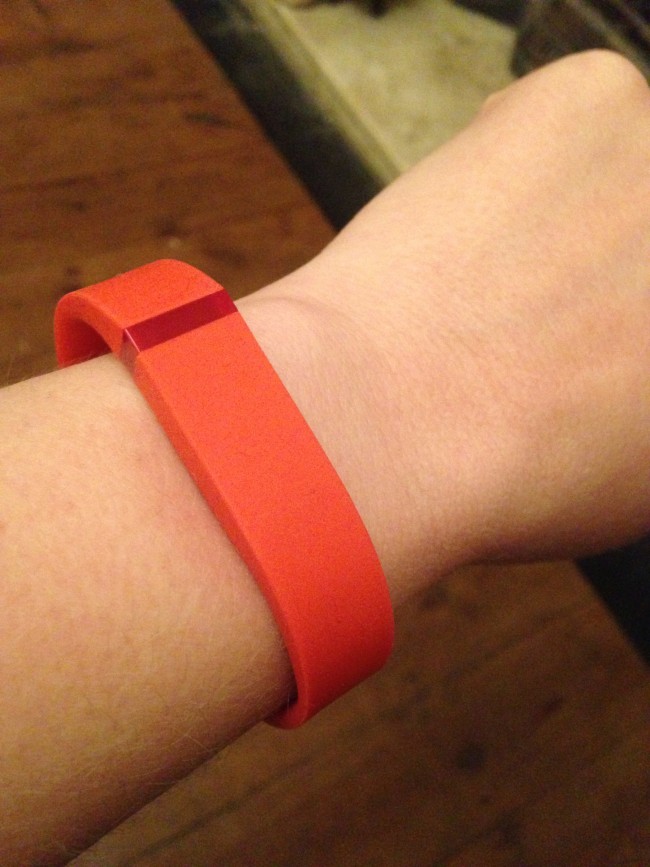 As I write January is only 2 weeks away. So if you want a head start on your New Years Resolutions then start then now! I'm a big fan of goal setting, even if you don't manage to hit them all, it gives you something to work towards. If you've been reading a while you might have notice I'm a big fan of short term goals! Back in October I set some fitness goals, and I hit 3 out of 4. I completed the Norwich Half Marathon, cross trained twice a week and Improved my speed skating from a previous best (before injury) of 27 laps, to 28 laps at the end of November.
So today I am setting some very short term goals to see me over the off season and into January. There will be no Roller Derby practice and no organised gym sessions to keep me motivated, so for 3 weeks it's just me, my home kit and my own motivation.
Hit those 10,000 steps – I have a FitBit, and for the next 3 weeks I'm aiming to hit my 10,000 steps on 5 days out 7. To get there I will go out for a walk every day, even if it's just round the block, and stay active at home rather than slobbing on the sofa.
Run 20 miles  – Not too taxing, surely? I have new shoes to break in! I'd like to run twice a week, at least 5k. Ideally I'd do an interval speed session and a longer run of about 4-6 miles, but my goal is to get 20 miles in before the 9th January. Easy.
Drink Plenty of Water – That Bobble bottle is 500 mls. I'm aiming to drink 3 of them a day
Keep a food diary – Just keep it, again, 5 days out of 7. Aiming to regulate what I eat over most of Christmas is a losing battle, but at least writing it down is a start. I am trialling a new app that I will tell you about in the New Year to help with this!
Stretch – Improvement in this one is hard to quantify, so I'm aiming to do 5 minutes of stretching each morning and half an hour of Yoga once a week. I've noticed my ankle stiffening up again recently, so I want to work on restoring my range of motion and strengthening it up again before going back to training proper in the New Year.
Good luck on living better over Christmas! Do you have any goals or tricks to help you through the festive season?
Huge thanks to John Lewis for opportunity to collaborate on the brilliant #JLLivebetter campaign