Well hello there!
We made it through December and it's now Christmas Eve, I hope you're all healthy and happy and looking forward to a lovely relaxing day tomorrow.
There are small amounts of lurgy in the Retro Chick household, but I'm sure we'll have a wonderful festive day anyway! Honestly, it's fairly traditional that at least one of us feels like rubbish on Christmas Day.
While you're all mince pies and mulled wine, I thought I'd leave you with a festive round up of December so far on Instagram, and don't forget you can now go an open ALL the doors on the advent calendar giveaway, there really are some awesome prizes this year!
In December there were plenty of festive outfits, a Collectif fur collared jumper, and last years Heyday! festive Fleur and the 5th Avenue coat, hair accessories from Betsy Hatter and those trusty Christmas tights and sparkly shoes!
Festive food and drink arrived in the form of Mulled wine from a flask on the common, mince pies, Egg Nog lattes and a cocktail or two!
And as ever I got a bit sporty to burn off some of the food, with new skates, some goodies from John Lewis and the Norfolk Brawds AGM and Intraleague bout, where I was given a special recognition award that nearly made me cry.
In December, there were, of course, Christmas Decorations. My parents bought me back Dorothy's shoes from the US, my trusty mini tree I've had for 14 years, silly glasses that turn lights into snowmen and my Babycham bar mat!
And finally, this December I've been to some very cool places. Winter Wonderland in Hyde Park, The Birmingham Christmas Markets, my friends back garden to watch Elf, and well, Norwich is pretty cool all on its own.
I hope you all have a fabulous Christmas, and I'll see you on the other side!
I shall no doubt be instagramming my way through Christmas as well, because I just can't resist it! If you fancy joining me, then you can find me on Instagram here!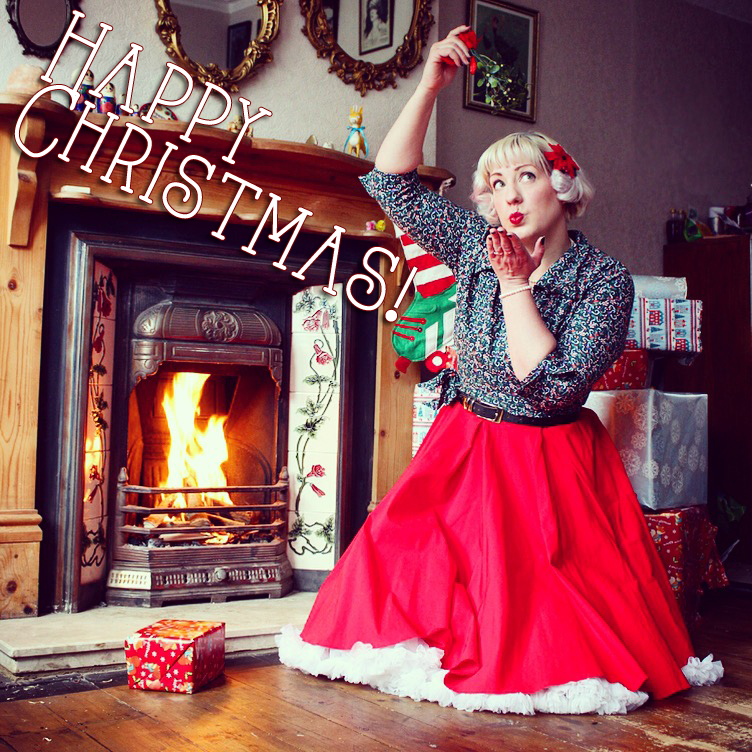 Related