Swimming is harder than it looks apparently and now I have a pain the butt. (Note, I AM a pain in the butt, but this is a pain in my actual butt.)
When I got home Wednesday night I had an achey crampy pain in my left buttock, which I got the foam roller on and wasn't too bad during the day on Thursday. But by the end of scrim last night it was really quite painful and using that leg to push off had started to hurt and feel a bit weak.
This morning when I woke up I had planned to go for a run, but the pain was still there and walking upstairs was pretty uncomfortable. I even got my running clothes out and laid them out on the bed before I thought "this is stupid". I love you Janathon, but its not worth injuring myself over.
So instead I did an hour long yoga for runners session, I use this Sweaty Betty one. The only thing that caused any pain in my hip/buttock was when that leg was forward in a forward lunge and my weight was through it. Any suggestions as to what the hell I have done to myself NOW, all welcome. I'm sure it's just a bit of strain from the unaccustomed swimming, but a slightly more restful day seeing as I have Roller Derby, Weights and a 5k planned for the weekend probably wouldn't go amiss!
My post yoga face.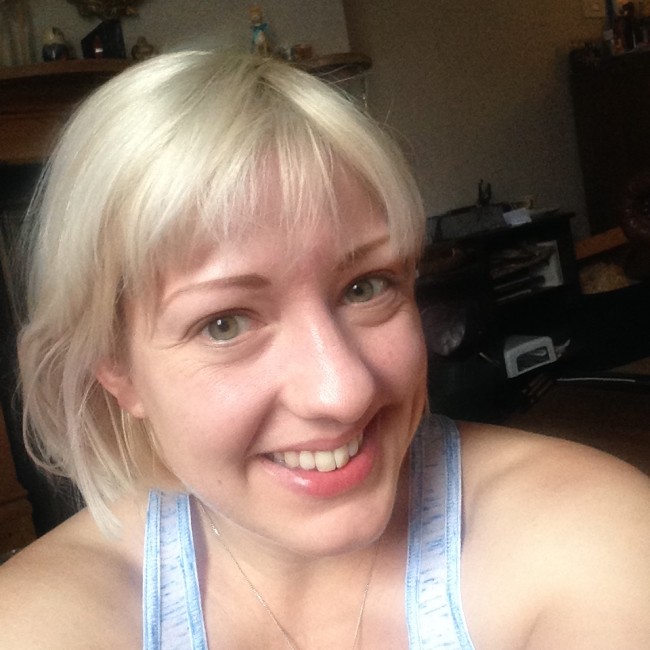 I said when I started that I was not going to count yoga as my exercise and would try and stick to cardio sessions, but that just hasn't been practical, and to be honest that Yoga session is pretty hard so I don't feel like I've "cheated"!
I also have a mile walk into town later, but seeing as that is to go to the pub I don't think I can count it as exercise. Though those pint glasses can be heavy…..
Post Yoga feet.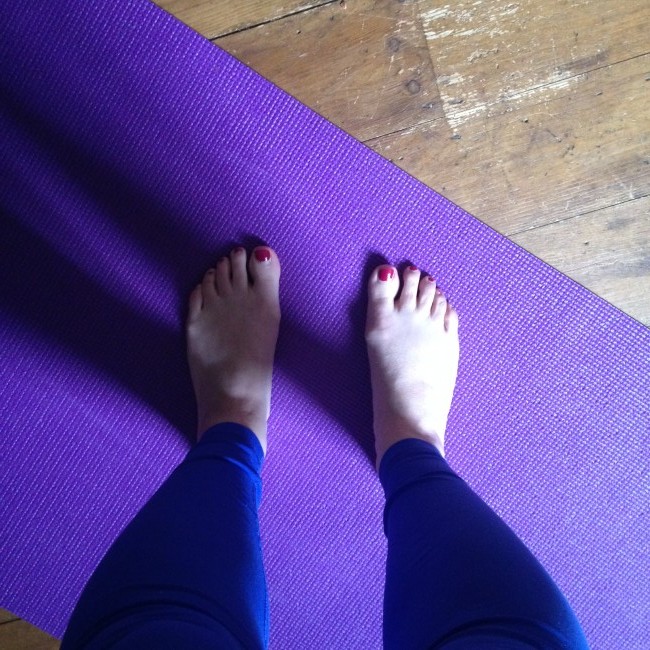 In other news, if you fancy winning a Fitbit One I have one to give away! Just pop over to this post to find out how to win it!