Yes, it's that time of year when everything turns pink and heart shaped.
I'm a big fan of Valentines day on the simple basis that I like any excuse to celebrate, and whether I've been single or coupled up I love the opportunity to eat heart shaped chocolates, watch soppy movies and buy Champagne on special offer.
This year I was set a challenge by local shopping centre intu Chapelfield to take part in their #intuloves campaign and see if I could find something my style for Valentines day among the shops in the Chapelfield shopping centre. I confess to not normally being a big High Street shopper. I mostly shop online and I'm not normally a huge fan of wandering around shops, at least not if I *have* to buy something as I get stressed, then my feet and back hurt and then I get sulky in the most embarrassingly "first world problems" sort of a way. I do love to get the opportunity to do "blogger" things locally to me and the opportunities don't pop up as often as the great things I get invited to in London that I can never go to, so I took my gift card and gave it a go. I know you must all be feeling terribly sorry for me and my obligation to go shopping and call it work, try and hold back your tears of pity while I show you what I found.
My first instinct was to hunt down a Valentines outfit, I looked for heart prints and pink and red, but nothing really caught my eye. In the end I took my outfit inspiration from the city of love, Paris, and bought this dress in the sale at Oasis in House of Fraser. I teamed it with my Betsy Hatter mini beret and Eiffel Tower tights!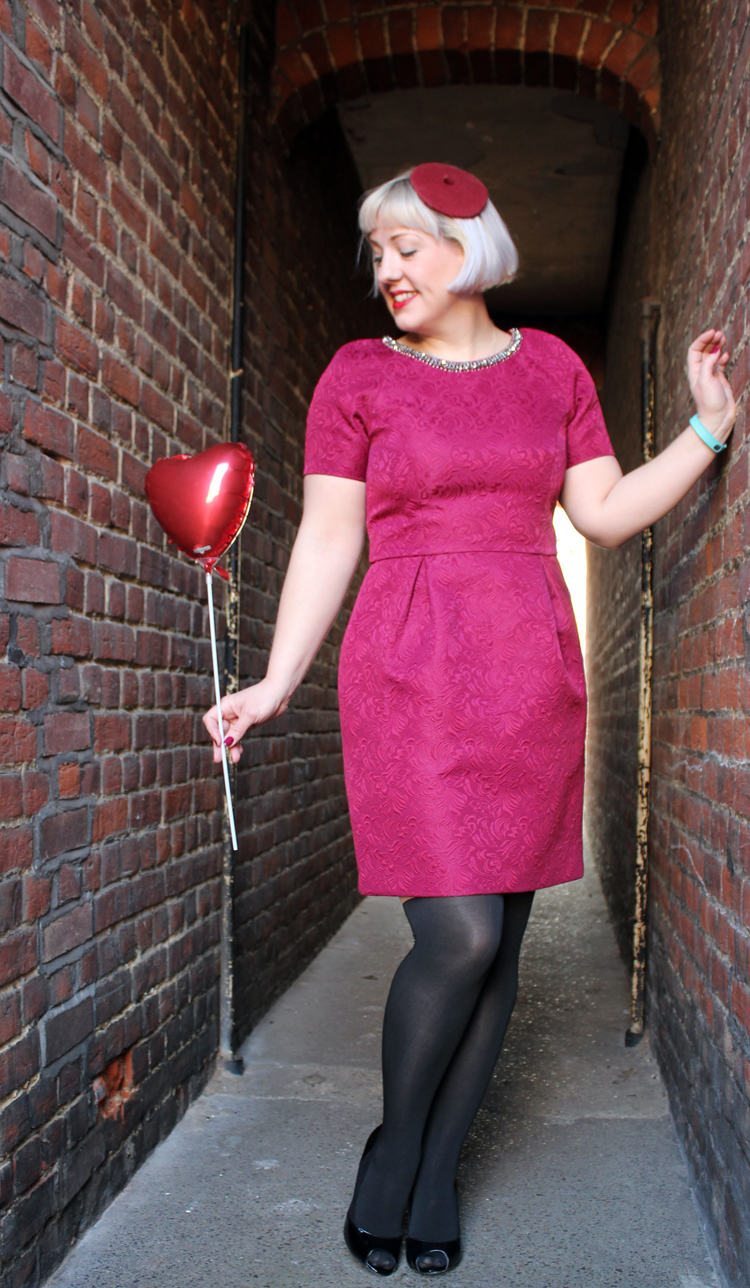 ♥ Dress – Oasis c/o Intu Chapelfield ♥ Beret – Betsy Hatter ♥
♥ Tights – Bought at Hyper Japan ♥ Shoes – ASOS ♥
This dress isn't available online, and isn't a style I would normally have picked as I would have assumed that the hips and arms would both be too tight. Being able to try it on in person, though, I found that if I went up a size it fit perfectly, and the waist, though a little looser than I would normally have it, actually looked ok because of the structured style of the skirt. There's some kind of lesson there about the benefits of shopping in person and not just buying the same styles online and playing it safe I'm sure, but I'll let you read your own morals into this tale.
This is also the first time I've worn those tights. I picked them up at Hyper Japan last year, and with the skirt being a little shorter than I would normally wear I think they're perfect for adding that little touch of Paris to the outfit!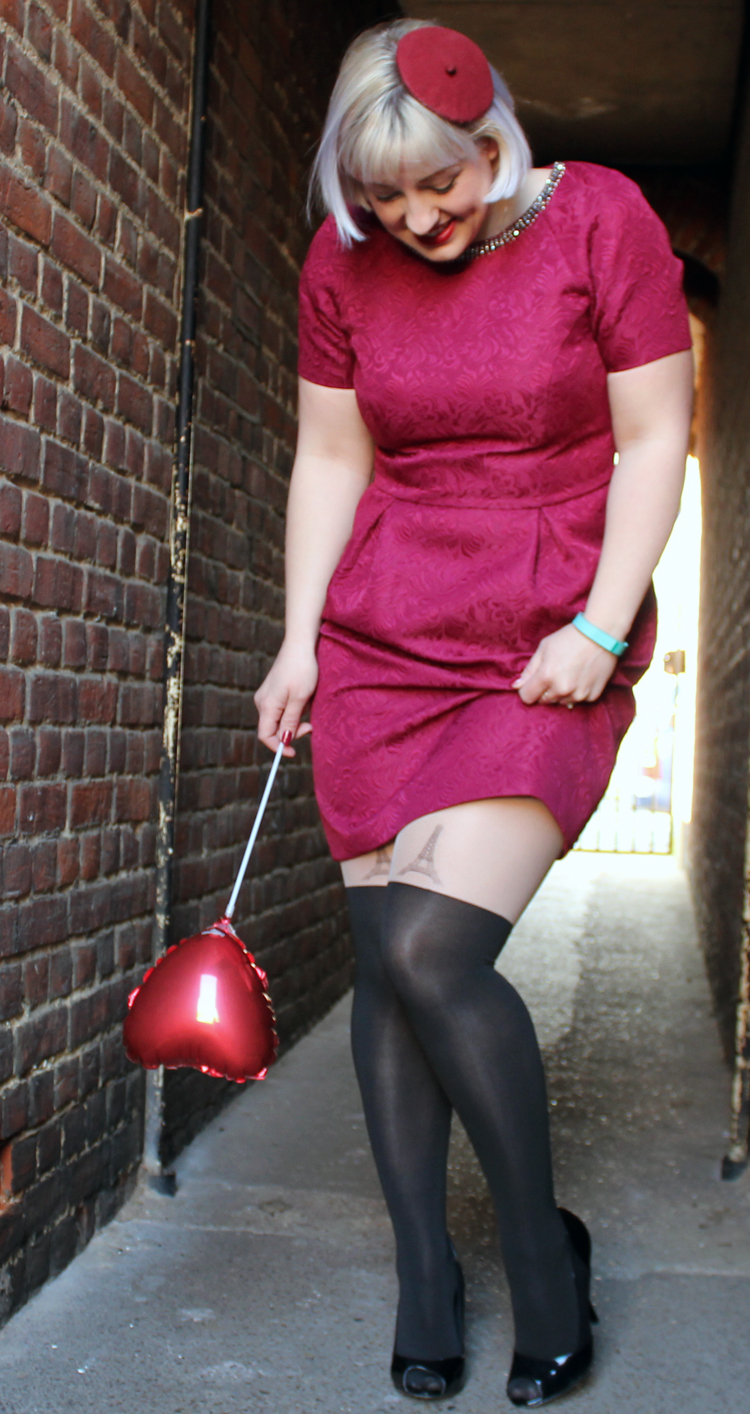 The tights were labelled M-XXL, but I suspect that Japanese people have a different idea of XXL to me as these were a very tight fit on the hips and therefore make my eiffel towers a little wider and shorter, but never mind! They kind of remind me of a modern version of flappers in the 1920s drawing things on their knees for the occasional cheeky flash.
The fact that the dress was in the sale also left me money to play around with elsewhere in Chapelfield. Mostly I hit Clinton Cards for some classic Valentine tat. I love Valentine tat, and the opportunity to prance around waving a heart-shaped balloon was too much to resist.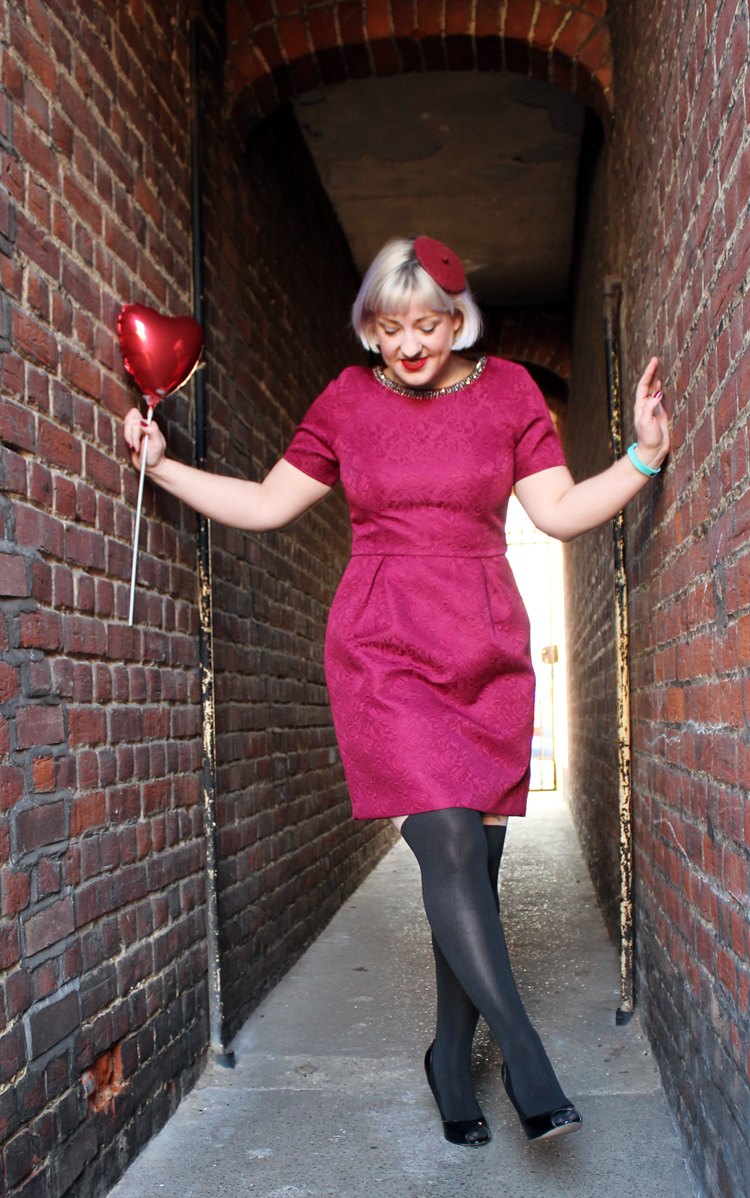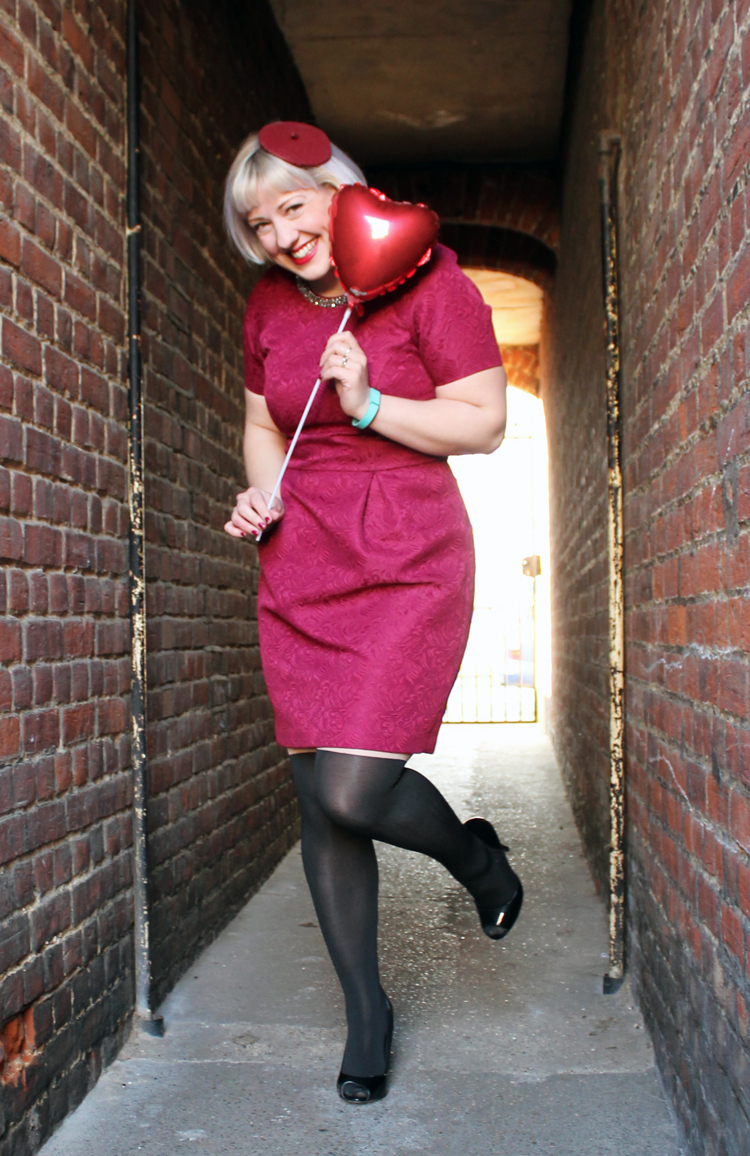 I also bought some fabric rose petals, a marshmallow lolly that I know Mr Chick will love, and a rubber duck, that on closer inspection actually contains raspberry ripple lip balm, rather than being something just to float around in the bath!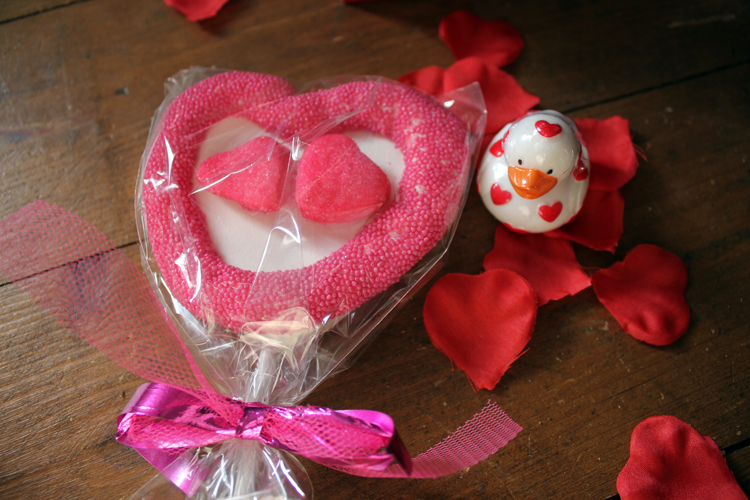 I'm going to finish off todays Valentines edition with a mention of a shop in Chapelfield that I would normally have made a beeline for to get Valentines gifts, but on this occasion, I already had my fix! Hotel Chocolat asked me to take part in a blogger secret Valentine, and I got a duplicate of the gift I picked out for my Valentine. So one lucky blogger of my acquaintance should shortly be receiving this yummy "after dark" gift bag through the post.
Was it you?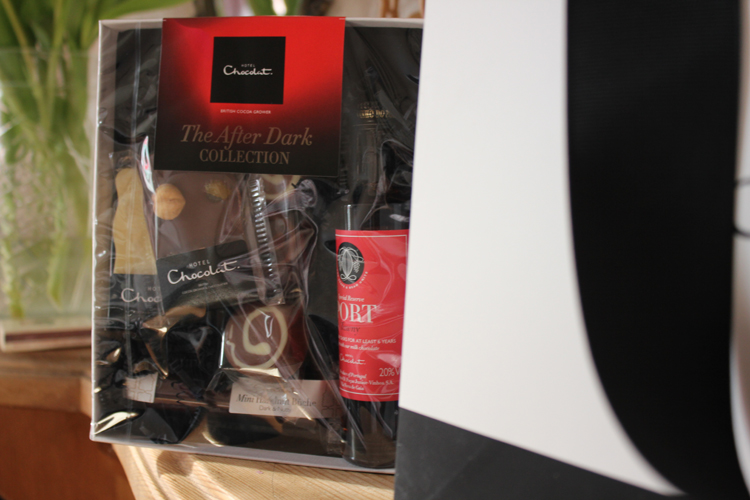 Related