It wasn't long ago I was Netflix sceptic.
We set up an account one day and ever after when I forgot about it and the money would go out of my Paypal account I would swear I was going to cancel it because there was nothing decent on there.
"Lets look on Netflix!" Mr Chick would say, and I would roll my eyes and scoff while we spent 3 hours scrolling through dross that I can't believe anyone actually made, let alone watched.
I can't remember the point at which Netflix gradually became a VERY IMPORTANT PART OF MY LIFE. It started with the discovery that they had all the original series of Buffy on there, like there's any better way to spend an afternoon than watching Buffy, and it meant that the fact some of my DVDs are US imports didn't matter. Then we started watching some series, then some old movie favourites, then experimenting with the occasional film, which was often terrible, but sometimes not.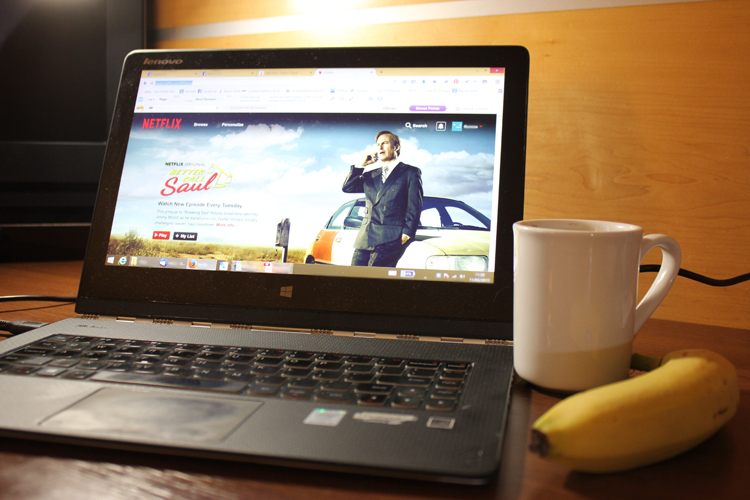 And now, Netflix is pretty much my weekend default. "Lets look on Netflix!" I shout gleefully, snuggling under a blanket away from the nasty cold winter weather outside. Thus I am now a Netflix believer, but sometimes I find the sheer volume of choice overwhelming. It can be difficult to search on Netflix without a title, and the fact that the content isn't curated and there IS an awful lot of dross to sift through can sometimes mean you spend longer watching the first 2 minutes of a terrible film to see what it's like than you do watching what you finally settle on.
So, today I am bringing you my Netflix UK recommendations, just in case you haven't found them yet! A quick note, there are 2 series at least that I highly recommend that don't seem to be available to stream any longer. Dollhouse, with Eliza Dushku and Castle with Nathan Fillion. Look them up!
It's Always Sunny in Philadelphia
This was one of the first series we found on Netflix. It's about a group of friends who run a bar in Philadelphia. It's horribly inappropriate and utterly hilarious. Do not watch if you are easily offended, and don't blame me if you think you are not easily offended and end up offended.
Buffy the Vampire Slayer
My favourite series ever. I watched them live on the actual TV back in the 90s because I'm OLD. If you haven't seen it just watch it. It's awesome, and now the fashion is like some kind of 90s time capsule. You are allowed to find Riley whiny any annoying though. Boo Hoo my Girlfriend is stronger than me and doesn't need me to look after her. Get. A. Grip. Riley.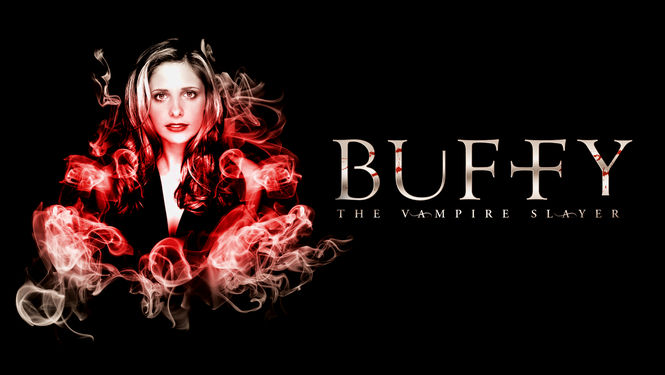 Chuck
The story of a guy who works in IT support in a department store and manages to download top secret spy information into his brain. Now a top government asset he gets plunged into a world of covert missions and secret agents. Starts off really good but the last few series are pukemakingly cheesy and soppy and at times pretty offensive if you're a girl.
Warehouse 13
I'm still making my way through this Sci-Fi series with a steampunk vibe. A secret government warehouse where agents retrieve "artefacts" with supernatural powers. A rare series that actually seems to be getting better as it goes along!
Continuum
Another series I'm only just getting started on! It's a Canadian series about a Police Officer from 2077 who travels back in time to hunt down a gang of terrorists who escape their death penalty by travelling back to 2012. It's all very political, with a future world where corporations are in charge instead of governments and full of lots of exciting "Oooho, but what we do now could be the CAUSE of the future" paradoxes.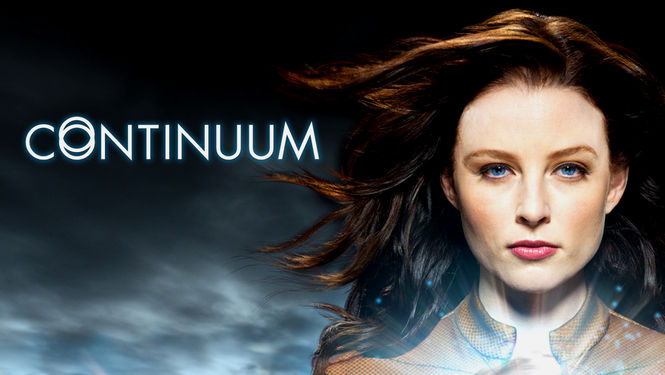 American Horror Story
I may be the last person to discover this. Each season is a self contained story, but featuring the same actors in key roles. Try not to watch while you're home alone in the dark, especially season 1, I speak from experience.
Firefly
A Joss Whedon series about a band of "space cowboys". There was only one season, but it was pretty awesome while it lasted, with plenty of Joss Whedon's special brand of witty, understated comedy.
Hyperdrive
If you're a red dwarf fan this one might be for you. It's not as good, but still chuckle worthy. Starring Nick Frost as the commander of the HMS Camden Lock cruising the universe in search of intergalactic business opportunities.
Derek
The first season of the Ricky Gervais series about a Nursing Home and those who work and live in it is available, with season 2 coming soon. Made me cry a lot.
Fawlty Towers
I forgot how funny this was until I put it on before bed one night thinking it would be a nice gentle relaxing thing to watch before sleep and ended up crying with not at all relaxing laughter. Also, I quite want all of Sybils wardrobe, and maybe a few of those wigs.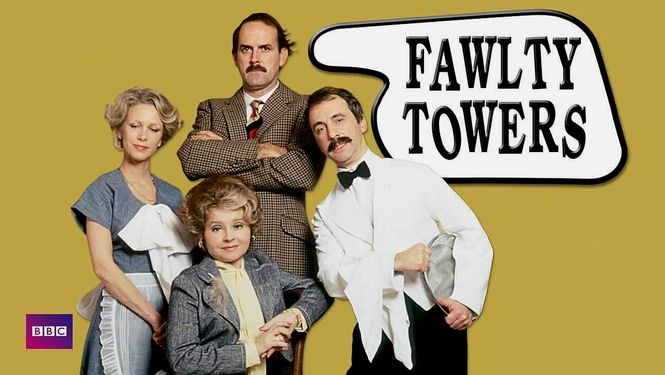 The IT Crowd
IT Geeks, with an office in the basement of a big corporation. Much funnier than it sounds if you haven't seen it.
Black Books
Because Bernard Black is my hero. A dysfunctional book shop owner who likes wine for breakfast and hates all his customers. If you have never seen this before then season 1, the Grapes of Wrath, will mean you never look at a bottle of red wine the same way again.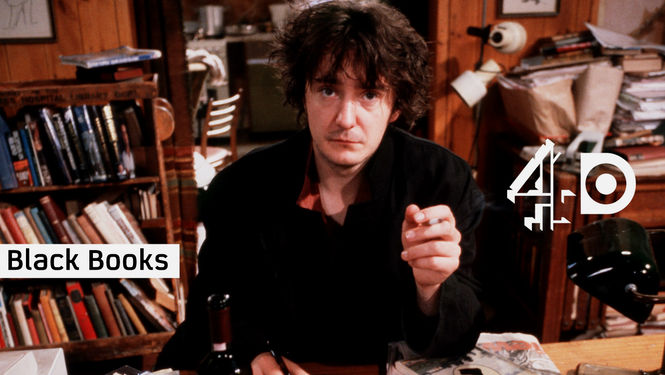 Misfits
The story of a group of teenagers on community service who acquire super powers in a mysterious storm. The first 2 seasons are really good. Season 3 is watchable, then I gave up, but the first 2 seasons were definitely worth it.
I'm mostly a series watcher, and many of my favourite movies have been removed from the Netflix catalogue, but here are some recommendations that are still available! You've probably heard of most of them, but some, you won't.
Safety Not Guaranteed
Probably the most unusual of my recommendations, and one I would never have heard of if I hadn't randomly found it. A team of journalists are sent to find out who's behind a classified ad looking for a companion for time travel. It's strangely touching, and slightly mysterious.
Whip It
That Roller Derby movie that most people watched before they started playing. It's about Banked Track rather than Flat Track, which is slightly different, and there's way less fighting and punching people in real life, but this is still a really good coming of age movie, with bonus roller skatey goodness. I first watched this on a Friday night in May 2013, the day before I went to see the Norfolk Brawds play, and 3 weeks later I went to my first training session.
Serenity
After Firefly was callously cancelled Joss Whedon made Serenity which at least brings a little closure to the story.
Zombieland
When the world is over run by Zombies what you really want is to go to the fun fair, right? I'm a Zombie movie fan, and this one has just the right level of comedy, gore and occasional peril. I have never eaten a Twinkie, but this film makes me think they must be REALLY amazing.
Drop Dead Fred
This was a particular favourite of mine back in the 90s. There's something strangely reassuring about getting your childhood imaginary friend back to look after you as a grown up. It's kind of sad to watch now after the death of Rik Mayall, but he gives a surprisingly touching performance in this, alongside all the boogie jokes, of course.
Frankenweenie
An animated movie by one of my favourite Directors, Tim Burton, about a boy who loses his dog in a car accident and brings him back to life. It has his immediately identifiable brand of gothic whimsy and may well leave you pretending not to cry.
Rango
I watched this at the weekend after scrolling past it many times. I just kind of assumed I would have heard more about it if it was a good animated movie for grown ups. I was wrong, it's really good. Featuring the voice of Johnny Depp as a pet lizard who inadvertantly ends up as the Sheriff of a small desert town inhabited by other animals, obviously.
Are you a Netflix believer? If so, what are your recommendations? Give me more viewing!
Related